Colin Campbell & The Shackletons have been generating a buzz throughout the Twin Cities area. The band consists of Colin Campbell on vocals and guitar, his older brother Cameron on bass, and younger brother Evan on drums. These Twin Cities brothers dish out Minnesota inspired rock & roll, and the people love it!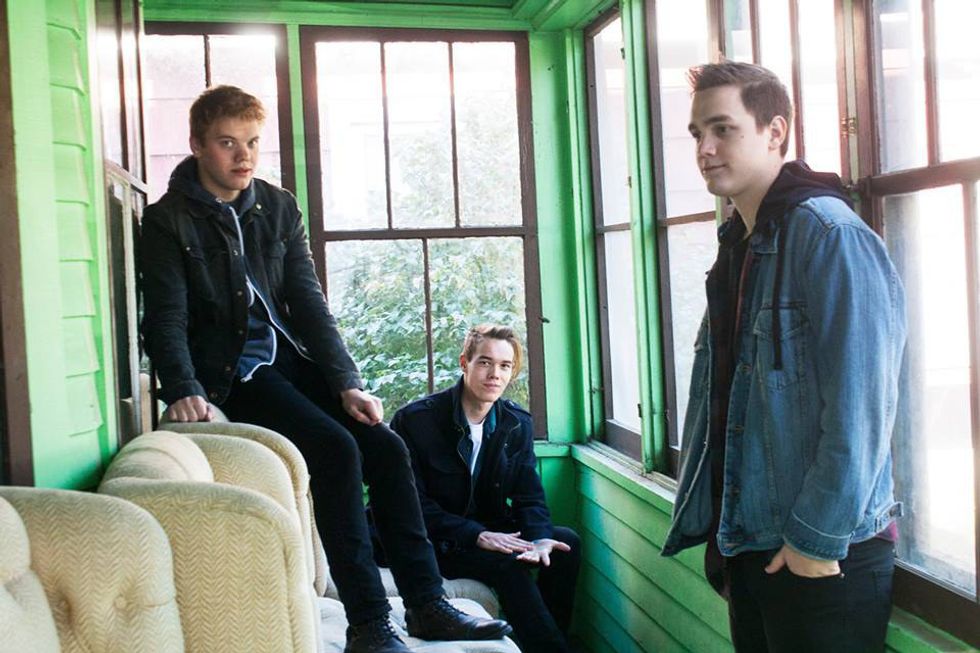 In December the band took the stage at The 7th Street Entry for their "EP Release Party." Their EP is titled, "The Horizon Lines." The band sold out the entry, and the vibe in the room was incredible. Here is a video of the band and friends performing John Denver's "Take Me Home, Country Roads" at The Horizon Lines EP release party: https://www.youtube.com/watch?v=7NkzuMzptR4&feature=youtu.be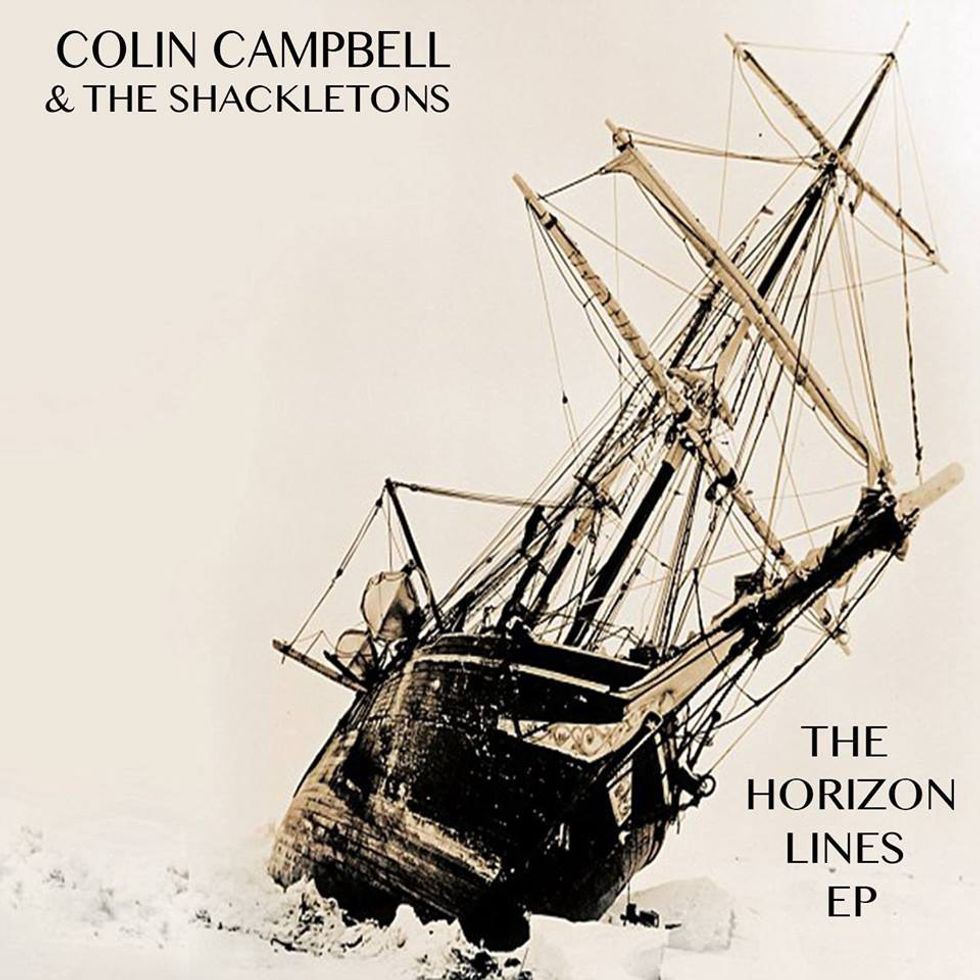 I had the chance to ask lead singer, Colin Campbell some questions. Check them out!
What has been your favorite live performance as a band so far?
"Any gigs at 7th St. Entry are ones that we absolutely love playing. At this point, at least to me, it feels like a home field advantage. My favorite specific show was actually The Replacements Tribute Show at Turf Club. I absolutely adore The Replacements and so did just about everyone in the building so having people singing along, even though it wasn't our songs, was a whole lot of fun!"
You guys describe yourself as, "Twin Cities brothers dishing out Minnesota inspired rock & roll." Is it hard being in a band with your brothers? Are there a lot of arguments?
"I am one of five brothers and we live in a house that isn't quite large enough to house that many people. So we had to learn to coexist at a very early age because it's not like you would storm away to your room because...it was their room too! That being said, we are no Osmonds by any means. We are all three very different people with different ideas so it's not all peaches and cream, but we are nowhere near completely dysfunctional."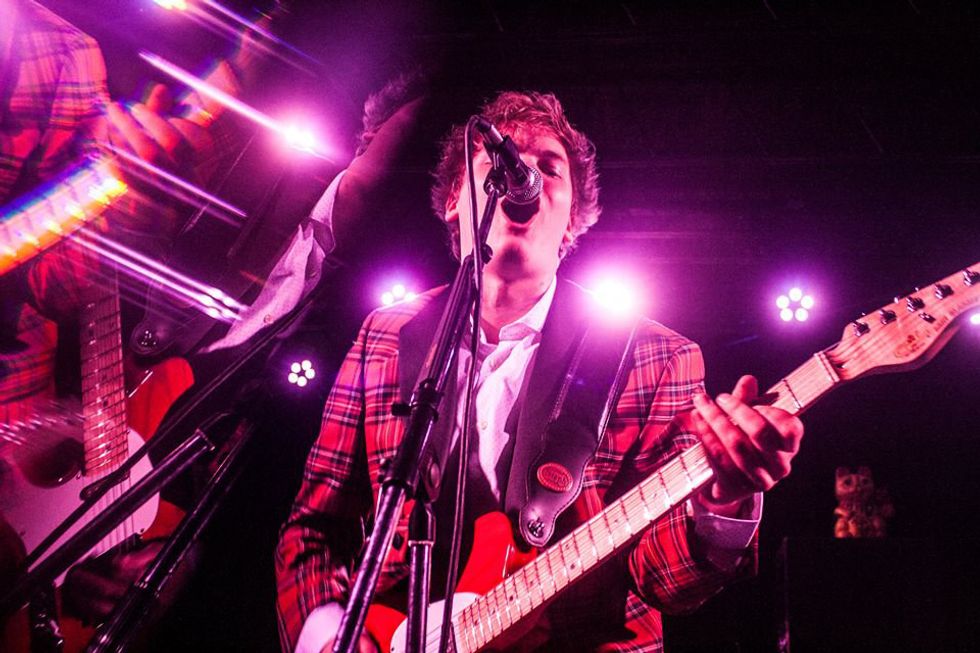 Why did you decide to play the music genre that you do?
"It was a gradual changeover. Us three playing together actually started as a means to keep up with all of the blues gigs our friend was setting up for us. I had rock bands before but Cam, Ev, and I originally started off playing mostly old classic blues songs. As I started writing more and more songs it became clear, to me at least, that we needed to break out of the niche and expand what we are doing. We still have a blues band alter ego and always play a blues tune or two in any set."
When did you guys start performing together?
"Since we grew up together we have always kind of jammed together, but we have been at it officially for a couple years now!"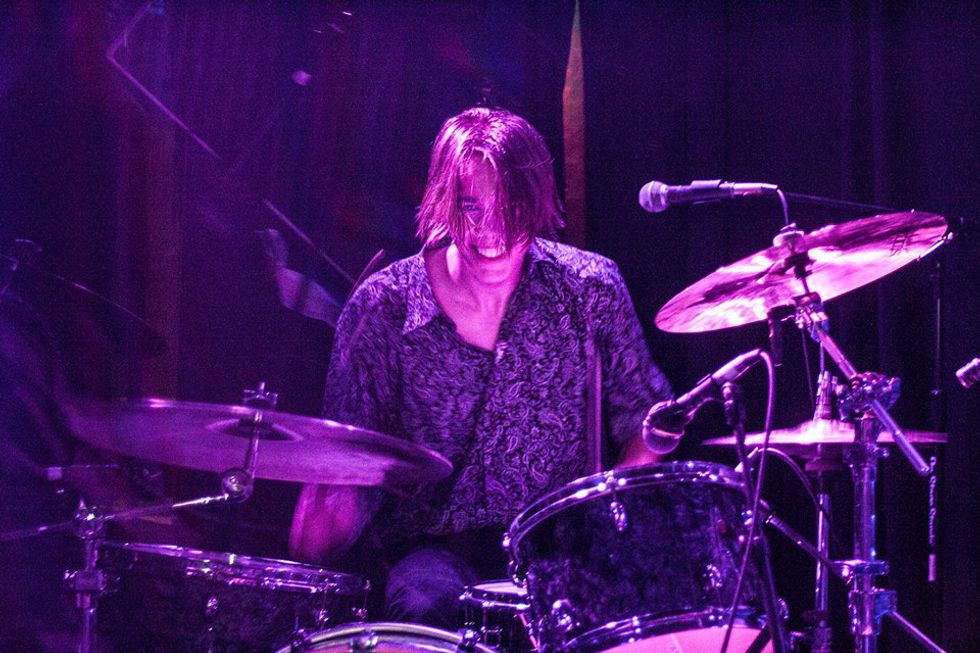 Who have been your musical influences?
"Too many to list. To name a few: The Hold Steady, Frank Turner, The Weakerthans (John K Samson is by far my favorite lyricist), Hound Dog Taylor, Kevin Devine, Say Anything."
What is your songwriting process?
"I write the songs off on my own generally. The music almost always comes first, after that I use my notebook of favorable phrases and lyric ideas to construct lyrics that mean something to me. After I write the song I bring it back to the band, who either want to work on it or veto it, and we assemble the song."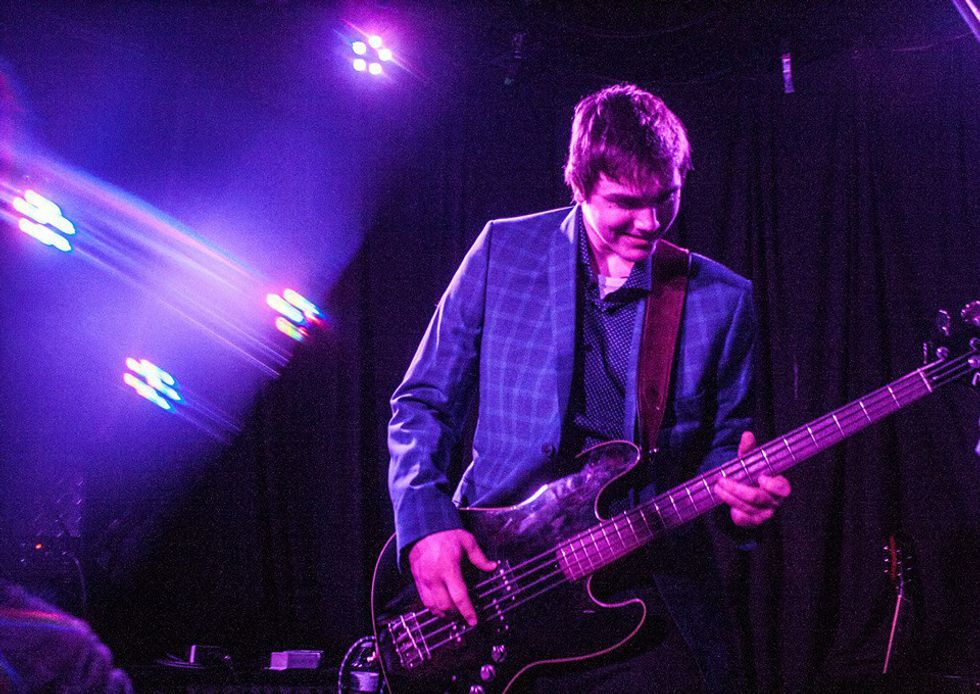 Do you have any pre-show rituals?
"I always sing a ridiculous warm up song our friend JD Steele taught me! He was Prince's vocal coach for a while so I trust he knows what he is doing...as obnoxious as others seem to find it. As a whole unit we don't have a pre show ritual. I guess one official one is that we always order food before we go on and never eat it haha (no appetite before gigs.)"
Which song of yours did you enjoy writing the most and why?
"Things I Learned While Drunk In Vancouver" was a really different song writing experience for me. Most of my songs are a direct output of how I am feeling about a certain situation or issue engulfing my life. It's very therapeutic. 'Vancouver' wasn't inspired by an internal wrestling match, but rather a specific night. The song is 100% true. I did drink a gin in tonic with extra limes, I did see James Bay, and I still to this day only believe he writes his music to get girls. I am almost positive it works for him. Haha."
What has been the biggest lesson that you've learned throughout your music career so far?
"A couple summers ago I had the privilege to go on tour as the stagehand/roadie guy/"how can I help" guy for a man named Scott Holt. He is a good friend and one of the best guitarists I have ever seen play. He played as Buddy Guy's sideman for over 10 years! There is no specific lesson that stands out, but that trip was a very sobering experience for me. It became clear to me for the first time just how much work and care has to be put into this industry if you want to get anything does. I am forever changed from that trip."
What are your future plans? Any new songs, shows, etc?
"We have a handful of really rad gigs coming up. We are representing the youth of Minnesota at the International Blues Challenge in Memphis at the end of January. Also in January we are playing First Avenue's "Best New Bands of 2016" in the main room! Which is like...first of all holy crap! Haha that has been our dream forever! And also we are completely floored to even be considered for that show by First Ave, who have been wonderful to us!"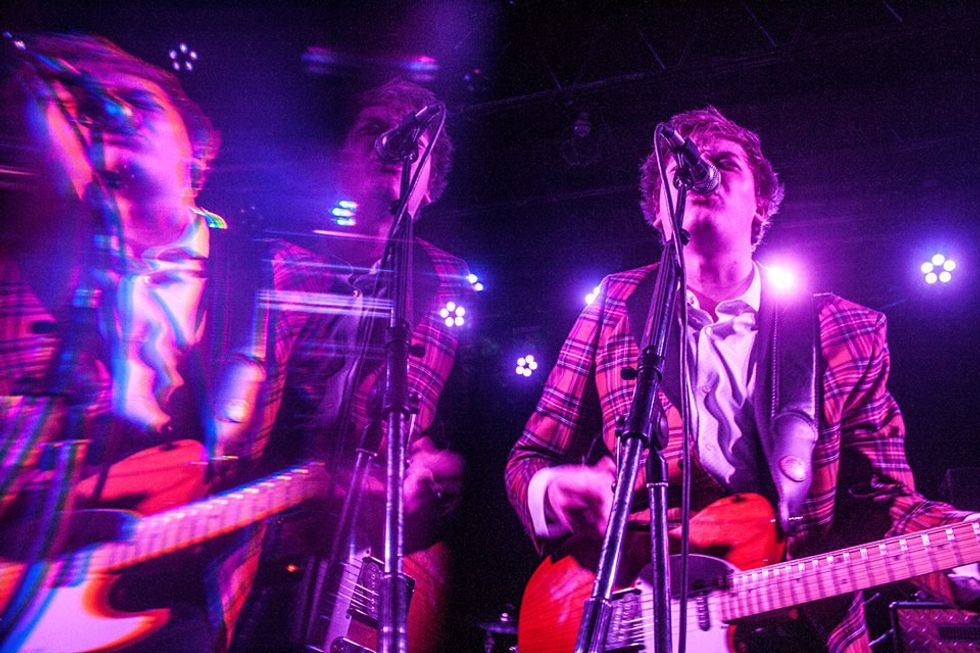 Tickets for the 7 p.m. Wednesday, Jan. 18 concert in First Avenue's Mainroom are $7 in advance and $10 at the door. To order, visit firstavenue.com.
If you ever find yourself in the Twin Cities, I highly recommend that you go check them out. It is worth it! They bring so much energy and passion to the stage and you can tell they they all absolutely love to perform. You don't want to miss out. Get information about their upcoming shows on the band's social media pages.
Colin Campbell & The Shackletons Social Media:
Facebook: https://www.facebook.com/CCandTS/?hc_ref=SEARCH
Twitter: https://twitter.com/TheShackletons
Instagram: https://www.instagram.com/the_shackletons/