Some people like to say that racism doesn't exist, and I'll nod my head in agreement. I nod my head because systematic racism persists. No, there are no signs that label a certain water fountain for white or black use only, but there may as well be a sign for your neighborhood to be for only blacks or whites, or Latinos or Asians.
Take a look around the neighborhood in which you live: is there a dominant race? Don't try to tell me that there's not, because there most definitely is. And it's on account of a racist housing policy. In the 1930s, the Federal Housing Administration came up a policy that overtly discriminated against minorities by denying to back mortgages to buy homes in certain areas. This practice dubbed a name: redlining.
Redlining disregards a potential home-buyer his credit worthiness or other credentials, but determines whether he will obtain a mortgage based upon his race and the location where he wants to buy a home. If it is in an area where investment is likely and the prospective buyer is of a minority race, he will be denied a mortgage. The areas where investment is likely are distinguished by a red line on a map, which is from where the term redlining is derived.
The FHA administered this policy in the 1930s and though it was repealed in the 1960s, it unofficially persists today. Don't believe me?
In 2014, Evans Bank in New York was taken to court for systematically denying African-Americans mortgages in a specific area in Buffalo, to the point where it created an overtly segregated city.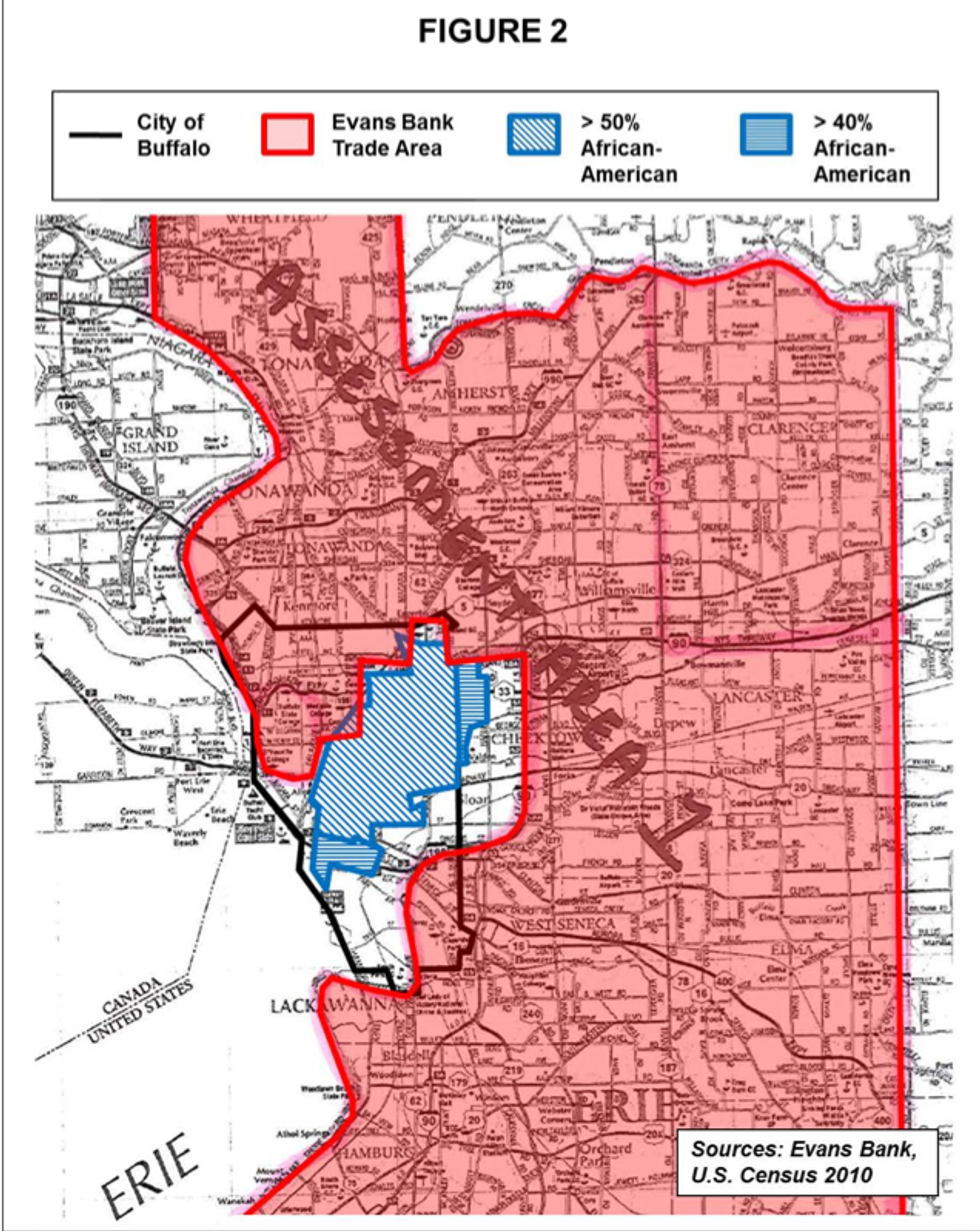 Redlining follows a color-coded system (ironic?): areas will either be shaded green, blue, yellow or red. Green areas are where investment is likely (the "best" areas), thus effectively creating homogeneous neighborhoods comprised of predominantly white citizens. Blue areas were still desirable but not as much so. Yellow areas' desirability was declining, and red areas were not desirable. In the 1930s, red areas were comprised of predominantly black citizens on account of Jim Crow Laws, but from then on, red areas became inherently comprised of black citizens.
Take a look at a map of Baltimore from 1937: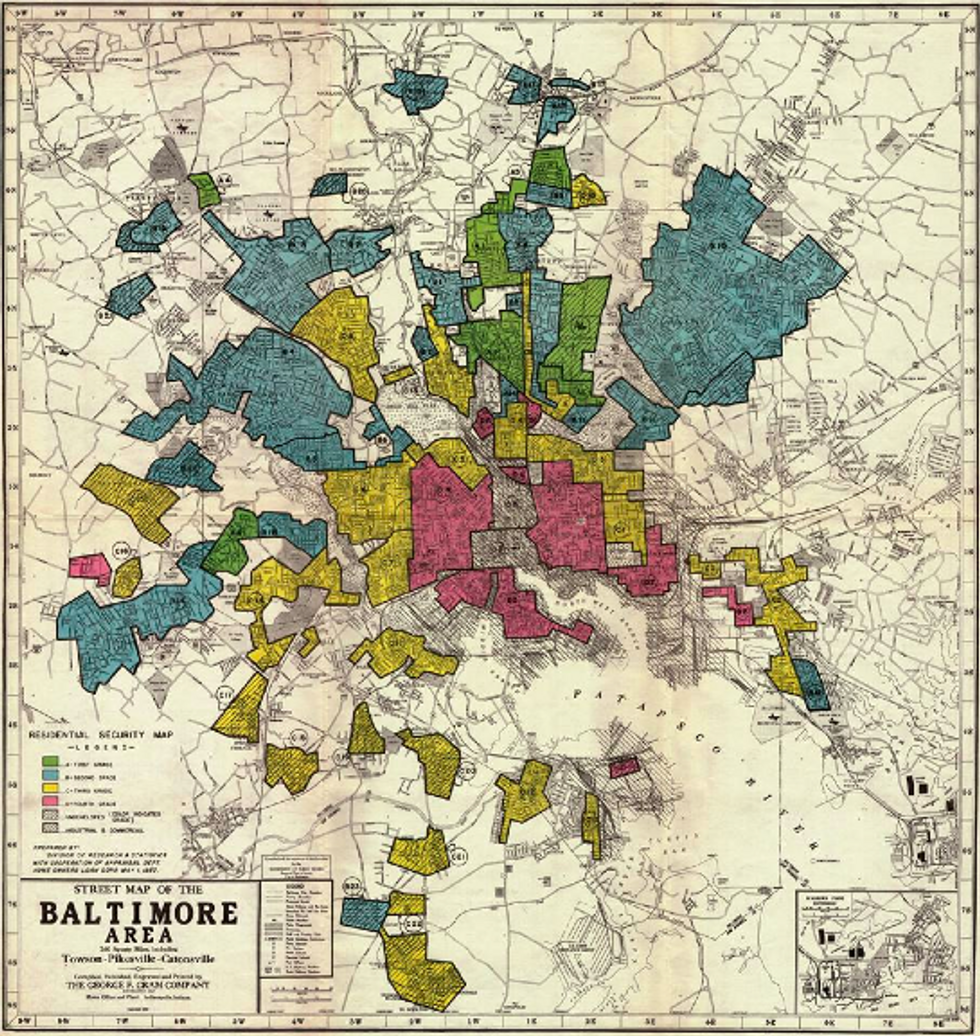 And now compare that to this map from 2010: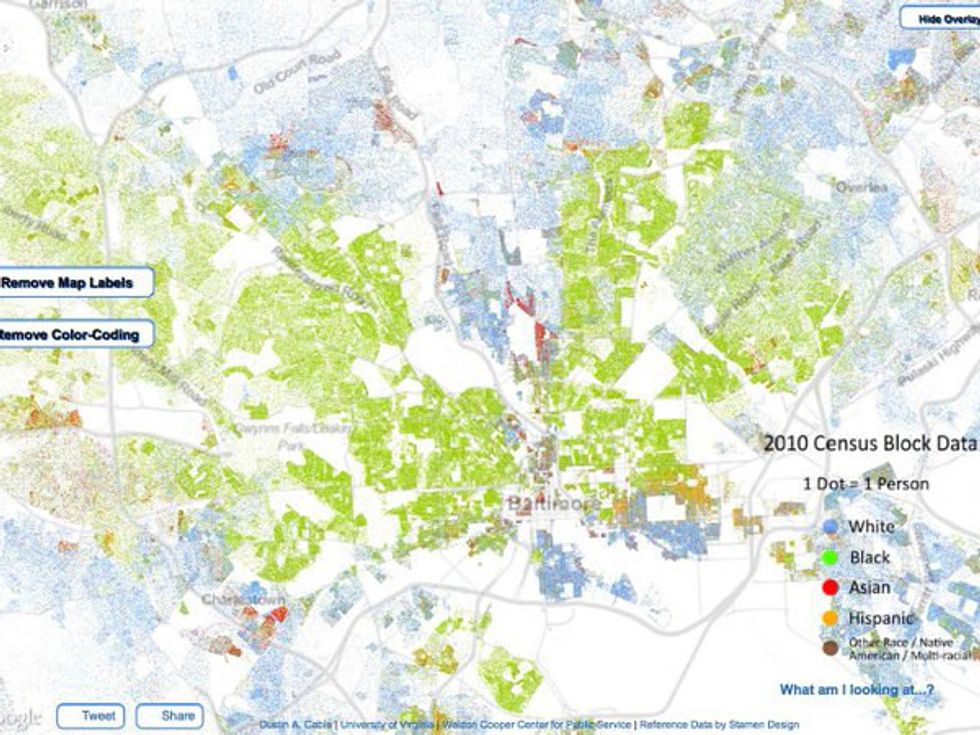 The biggest problem with redlining is not that is a racist practice, but that it creates an environment and ability for racism to persist. In both maps, you are clearly able to see the segregated communities in spite of an almost 80-year difference. These communities are not just socioeconomically distinct from each other, but ecologically different.
All in all, a racist policy created in the height of the Jim Crow era reigns on today. Minorities are systematically discriminated against. Despite living in a country that boasts the ideals of the American Dream, where if you work hard enough, you will be able to prosper, the odds are pitted against them. How is someone supposed to prosper when there is an entire system holding him back, literally enclosing them into their own communities that are not equipped to thrive?