Never be afraid of a challenge. Never be afraid to take the first step to doing something that will flip your entire world on it's head, and shatter everything you thought you knew, and utterly decimate your previous perception. Never be scared to embark on a journey that will push you far beyond your limits, both physically and mentally. A journey or task that will beat you down and cause you to wake up battered and bruised, sore and aching from the fight. That challenge can be whatever you want it, a task that is just at the edge of your limits. But it makes you think of noble knights, and fierce warriors, charging into battle in their shining armor, doesn't it?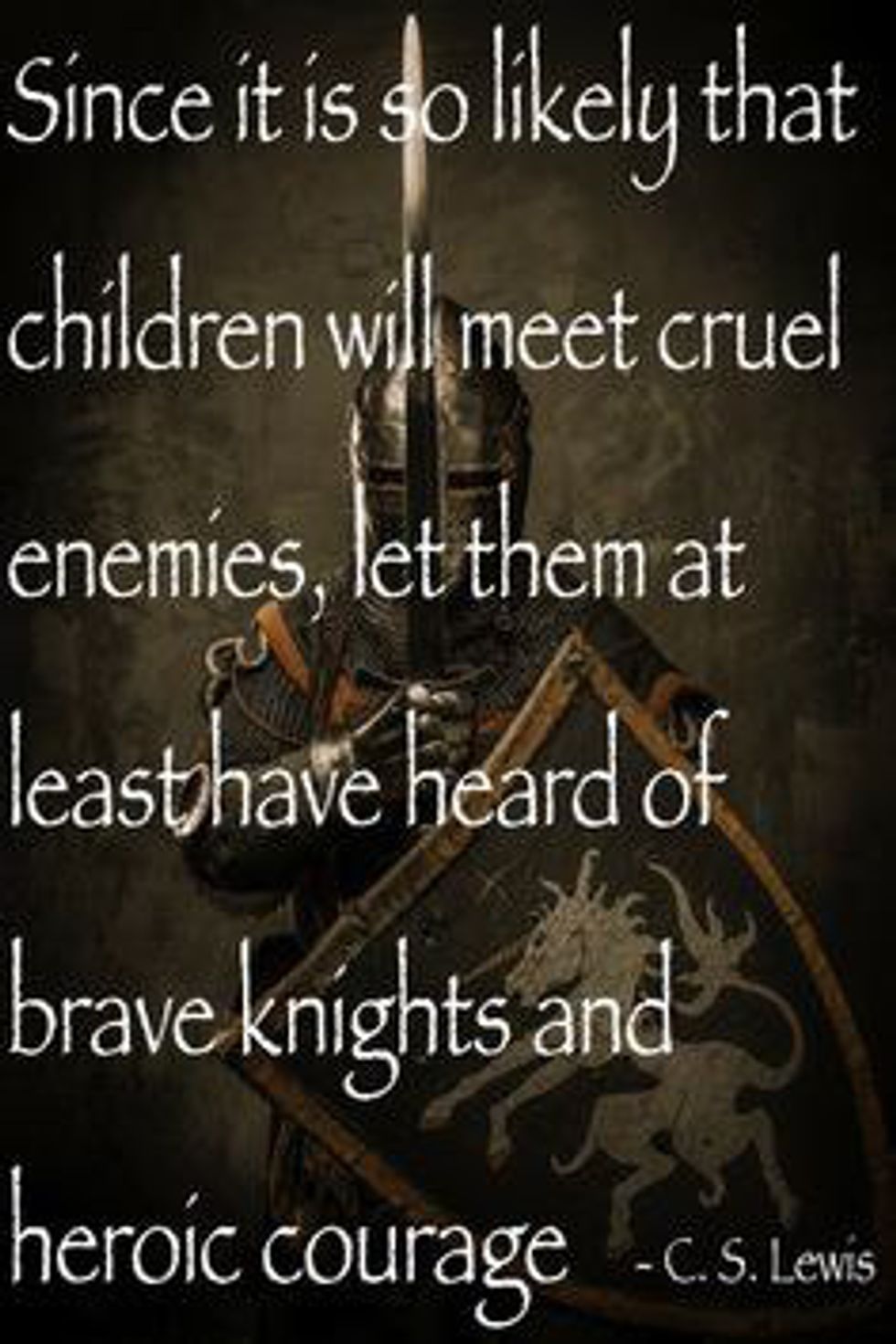 We've all heard the stories, at least one. Movies and books make certain that in the bare minimum, we've at least heard the phrase, "knight in shining armor." It paints a beautiful picture of a fully armored knight, sword in hand, ready to defend whomever may need his protection. But appearance is just for show. If his armor is shining, it is because it has never seen a single ounce of fighting. If his sword is sharp, and freshly forged, then it has never been battered out of his hands, or dropped from exhaustion. If his shield and horse are in fine condition, freshly painted and taken care of, then neither have seen the crushing struggle of war.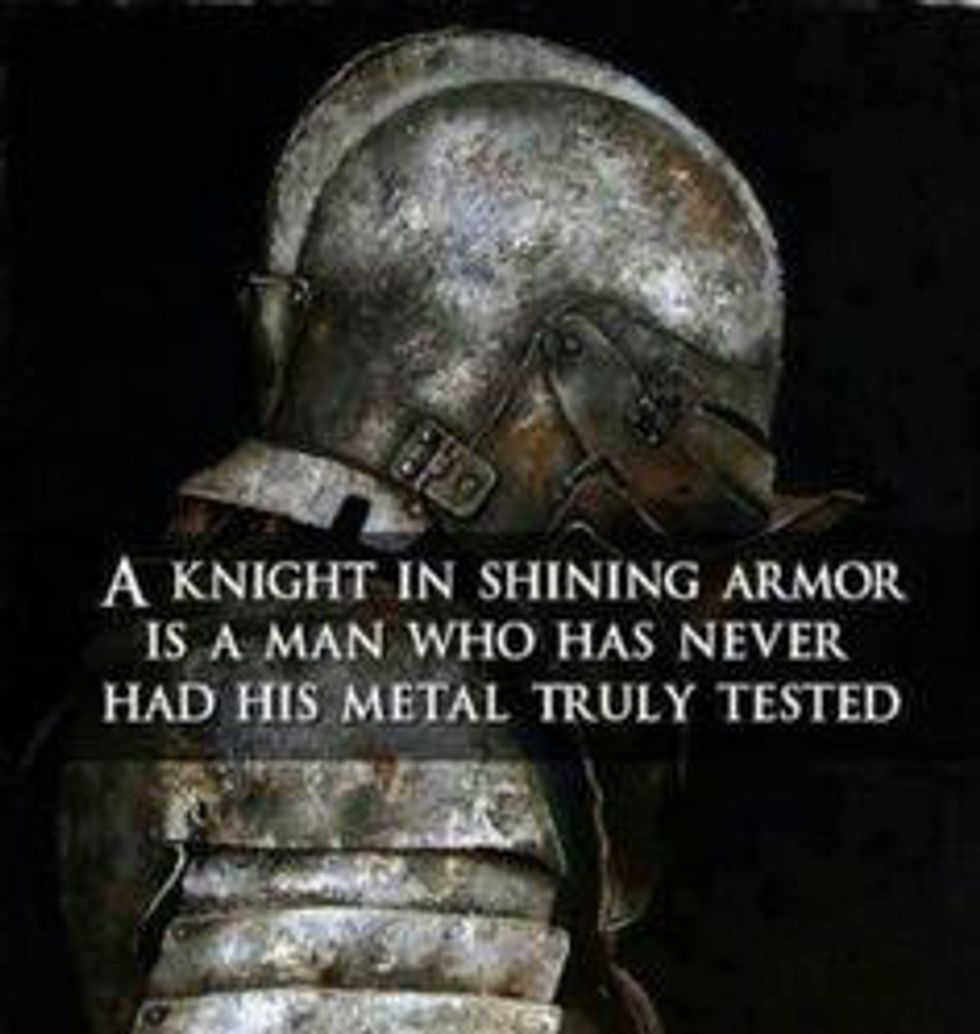 Don't look for the man who's smiling and eager for war. He is an arrogant foolhardy laughing stock. A man who is there for appearances, instead of fight or motivation. Look for the soldier sitting in the back, weary and tired, holding a photograph in his weather beaten hands. Look for the man who walks with a limp because he broke his leg saving his best friend. Look for the man walking with a broken arm, because he dared to fight for what was right, when he knew he couldn't win a fight against a crowd that outnumbered him. Look for the girl with bruises on her face, but a gleam in her eyes that says she'll be just fine. Look for the kid who chases after the bullies that are twice his size, and comes home with bruises and cuts, but shakes them off to do the same thing the next day. There is your knight, your hero, your saint.
But what does that have to do with challenges? Everything. Don't be afraid to dent your shiny armor, your perfect skin, your fine sword or shield. Don't be afraid to step out, against the crowd, and correct them. Even if it turns to violence, and even if you lose. Know that you've been tested, and tried. You've been beaten and battered, and stood up to it all. It will hurt, but the reward is being able to say that you stood up for the right thing. And that is far more rewarding than money could ever be. If you sit in your place, appearing strong and brave, but never test those qualities, then you are no more a knight than a chicken is. But if you do, if you find yourself challenged, and you accept it, regardless of if you win or lose, you have proved your metal.