Have you ever wondered why George Strait is called the King of Country Music? It's because he is true. He sings songs that all people can relate to. He is "life, love and wholeness in its entirety," as my best friend would say. He is "The Man," as my mom would call him. He is country music.
George began singing in 1981, when he released his first No. 1 hit, Unwound. He has over 60 No. 1 hits, which is the most out of any other artist or group in all music. He has won many awards over the decades, including multiple Entertainer of the Year awards. In 2014, George was on his final tour, The Cowboy Rides Away Tour. His final show was held in Texas at AT&T Stadium. He broke the record for biggest indoor concert, with 104,793 people in attendance. Since then, George performs shows in Las Vegas.
The King sets examples. Artists look up to him and grew up listening to his music. The most recent CMA award show, when the camera wasn't on George, you could see other artists wrapped up in his performance and most of them would be singing along with the words. George never puts anyone down in his songs, he doesn't cuss, and he dresses with Wrangler jeans and a cowboy hat. No skinny jeans or spiky hair. (Don't get me wrong I love Luke Bryan and Thomas Rhett, but they are not true country like George.) George is country and he is genuine. Artists have gained knowledge from him including Eric Church, Taylor Swift, Martin McBride and many others.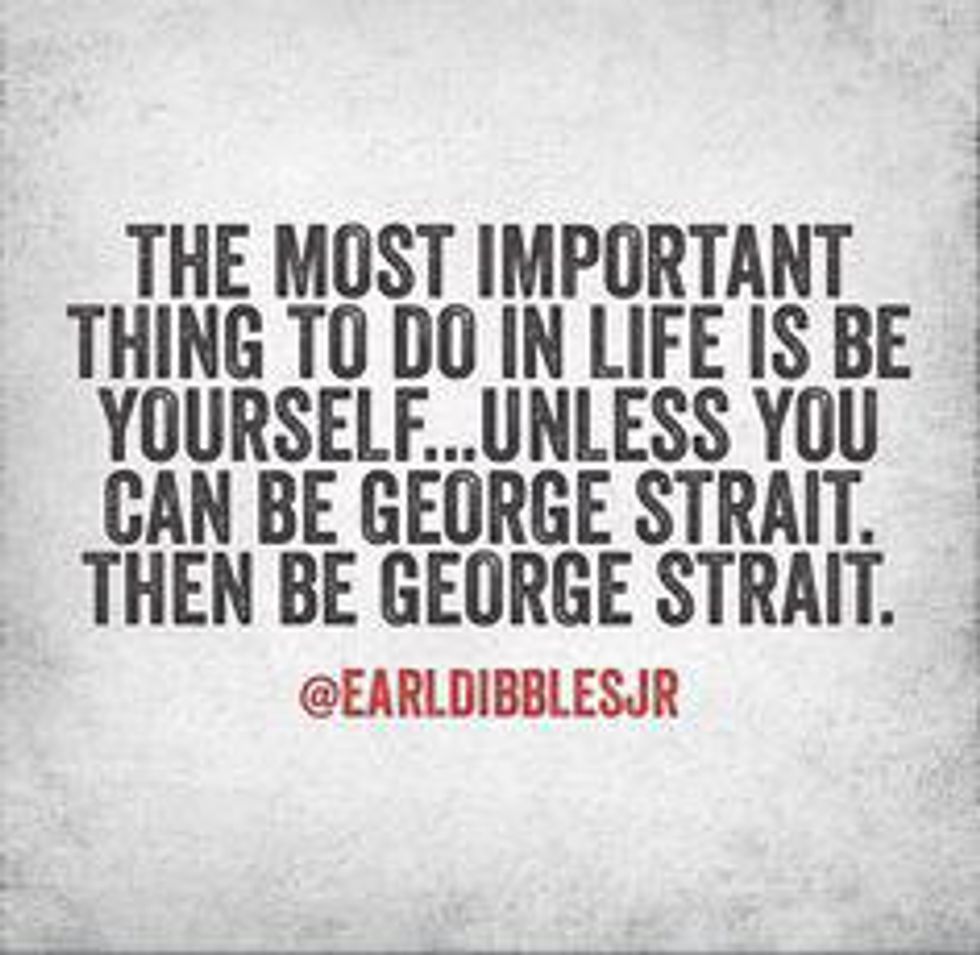 George has made a huge impact on my family. Throughout my whole life, I have known who George Strait is. My parents raised me to know all the lyrics to his songs, especially my mom. She has loved him since 1981. I am pretty sure she married my dad because he looked like George. My parents even met at one of his concerts. He has such an impact, we drive everywhere to see him in concert. Including Denver, Cheyenne, Albuquerque, Las Vegas and even Dallas. I am lucky to say I have seen him live multiple times, especially the concert at AT&T Stadium.
The Concert at AT&T Stadium was the best concert I've ever been to. To me and the other 104,792 people that attended, we laughed, cried and cheered for the man we all love. It was special to see that he could gather so many people in one place to listen to him stand there in sing his songs. My parents were even crying because over their years they grew a connection with George.
Not just my family, but George really knows how to connect to all of his listeners. He sings about love, God, sadness, happiness, drinking beer, and fun. You probably think "well every country artist does that." True, but George does it best. He sings them Strait from his heart which is special and unique. Instantly, when he comes on to stage, sings on an award show, hear him on the radio, watch his videos, etc, he will bring a smile to your face.