The holidays have finally reached us, and I think I speak for many of us when I say that we are excited to be able to breathe from school and spend time with our loved ones -- and to eat food, tons of it.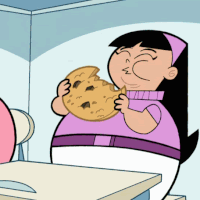 media1.giphy.com
But for some others, the holidays are a time that reminisces bad moment in their lives. They become a time of sadness and dark pasts. Loved ones have different faces, and homes, where good wishes are shared, have different walls painted a different color.
About four years ago, I left my country and moved to the US -- new traditions and adventures. The holidays weren't easy for my first year. I achingly missed my parents and family from Honduras. The holidays here didn't seem as exciting without all the people I had spent them countless times before.
In Honduras, on Christmas Eve we would always go visit my grandmother from my dad's side for lunch. In the afternoon, I would have dinner with my parents and brother, and then we'd go to church. After that, we would always go to my mom's family to receive midnight and have a sort of party. That was something that I always looked forward to.
The holidays here weren't as adventurous as they were over there. I would stay all day home and wait till food was served and just spend it with my family until we all decided it was time to go to sleep. They seemed pretty dull for the first two years. But now, my boring, asocial ass is fascinated with the simpleness of the holidays.
Sure, here people take the holidays more seriously than we did in Honduras, but I never assimilated. I began seeing the holidays as another day, except that deliciously exquisite food was going to be served that day. It was not like my mom's food nor like my grandmother's. Everything was different, and this difference weighed heavily on me.
Fast-forward to the present day, and I'm still kind of skeptical about the holidays. I don't get the spirit anymore, and till today, it still hasn't hit me. The only thing that I can think of is that the year is soon going to be over.
The one thing I am excited for is being able to celebrate the holidays with the new family I've been slowly building. My partner is accepted and loved by my relatives, and they invited him over to spend Christmas with us. One of my new best friends was also invited. Being able to spend this time with them kinda shines a glimmer on the idea that I have of the holidays.
This new fresh addition to my life have given me many blissful pleasures this 2018, and I know that with them, I'll probably begin to cherish the holidays a little bit more.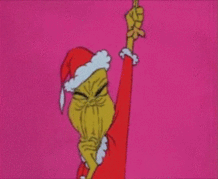 media2.giphy.com