Right after Thanksgiving passes, in New York City, you automatically start to hear holiday music in the trains and clothing stores, see lights going up, and you begin feeling the holiday spirit. I personally love December because of how beautiful the city looks and I really really love wearing over-sized scarves so it becomes a win win. Even though December is the last month of the semester and it means FINALS, I still find myself wanting to attend different holiday events that make me feel warm and cozy inside. Below you will find places to visit during this wonderful holiday season.
1) Hanukkah is starting on December 12th and lasts until December 20th. You know what that means? Having to stock up on Sufganiyot from Breads Bakery.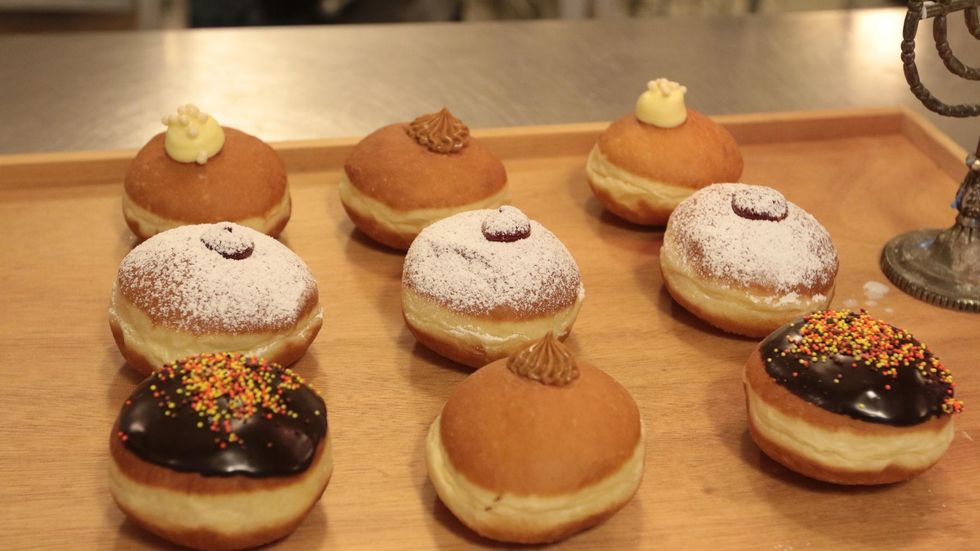 2) Even if you do not live in Brooklyn, you have to visit the Dyker Lights. Located from 11th to 13th Avenues from 83rd to 86th St in Dyker Heights, Brooklyn. I recommend going at around 8PM and walking around this magical neighborhood.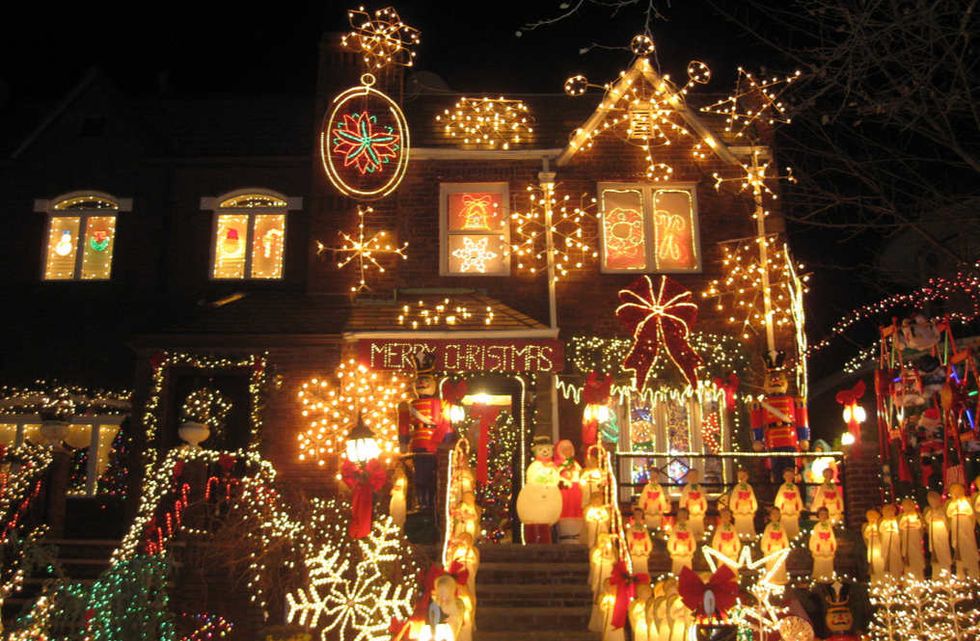 3) How can you not visit the Rockefeller Center Christmas Tree during the holiday season? And if you are feeling REALLY REALLY in the holiday mode-- then you should definitely attend the Rockefeller Center Christmas Tree lighting. (It passed for this year, but add it to your bucket list for 2018).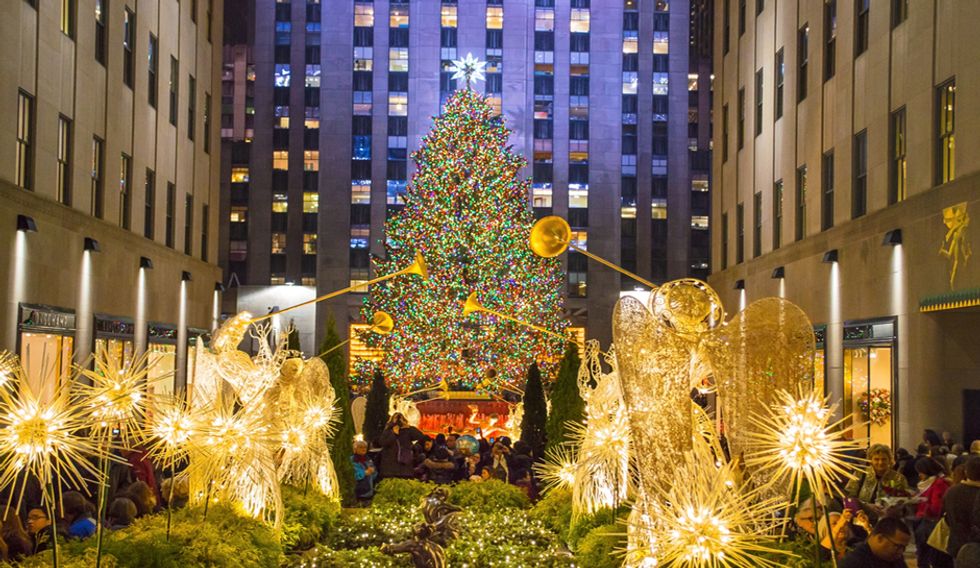 4) Three words. ELF THE MUSICAL. Yes, you will be surrounded by children, but c'mon how can you not love it?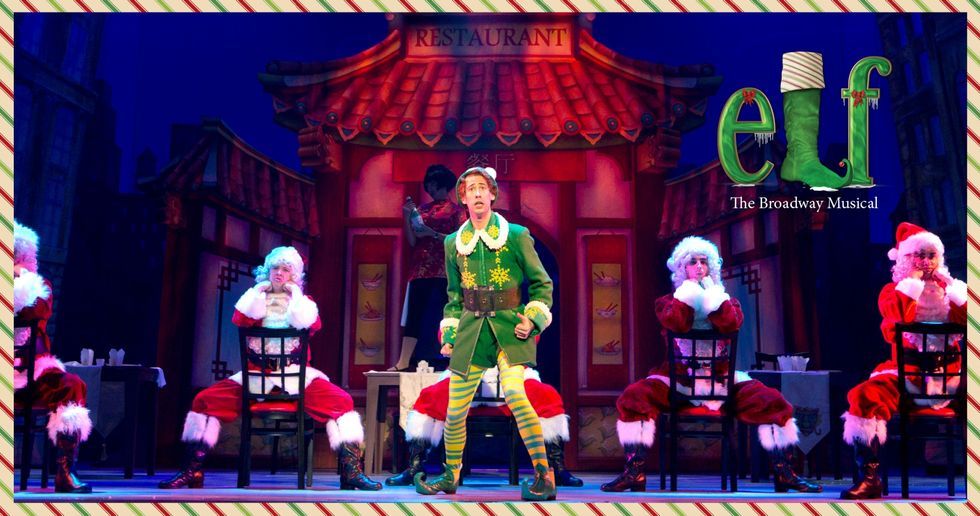 5) Christmas Spectacular Starring the Radio City Rockettes. The show is magical and it makes you feel like a little kid again. Nostalgic.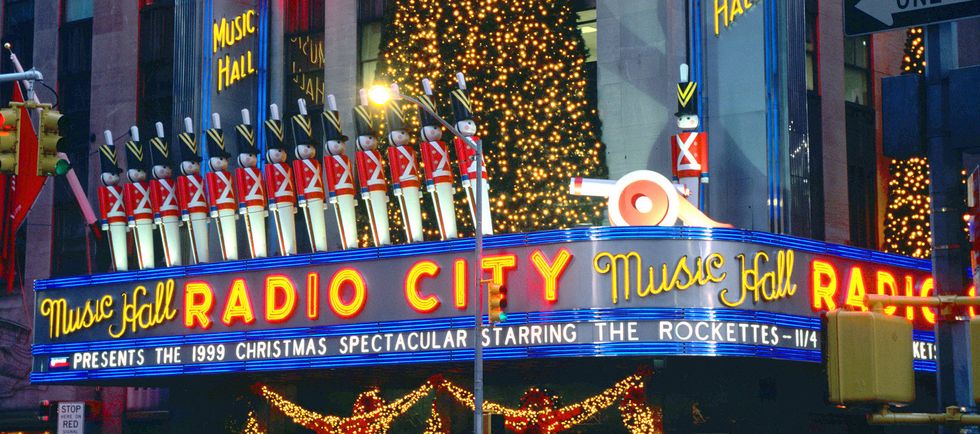 6) Visiting Macy's holiday window display. When you visit the display, make sure you have a peppermint mocha or a hot coco to put you into the holiday spirit.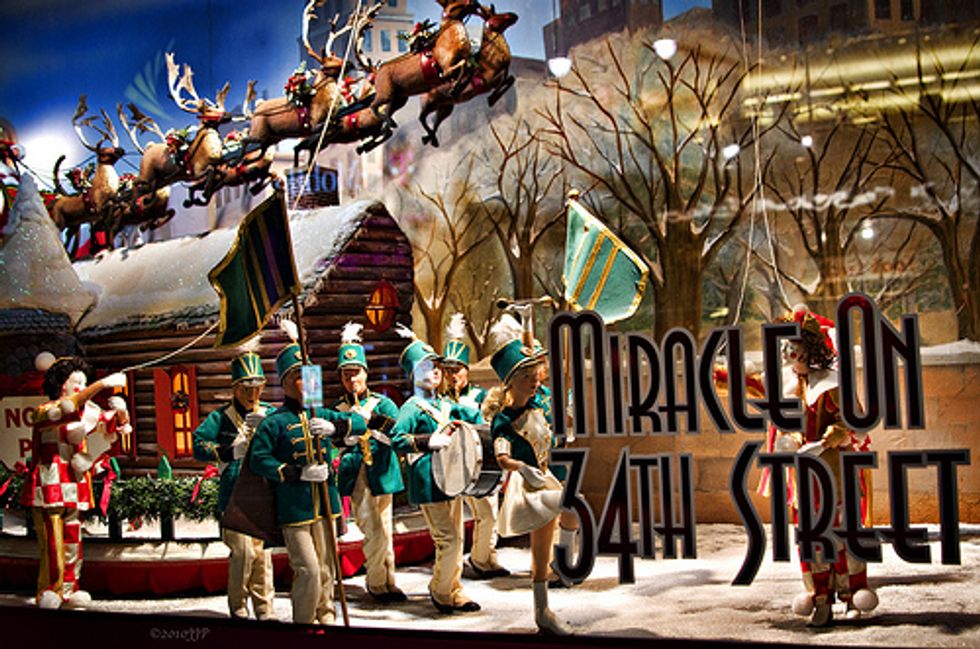 7) Union Square Holiday Market. The smells. The apple cider. The cute boutiques.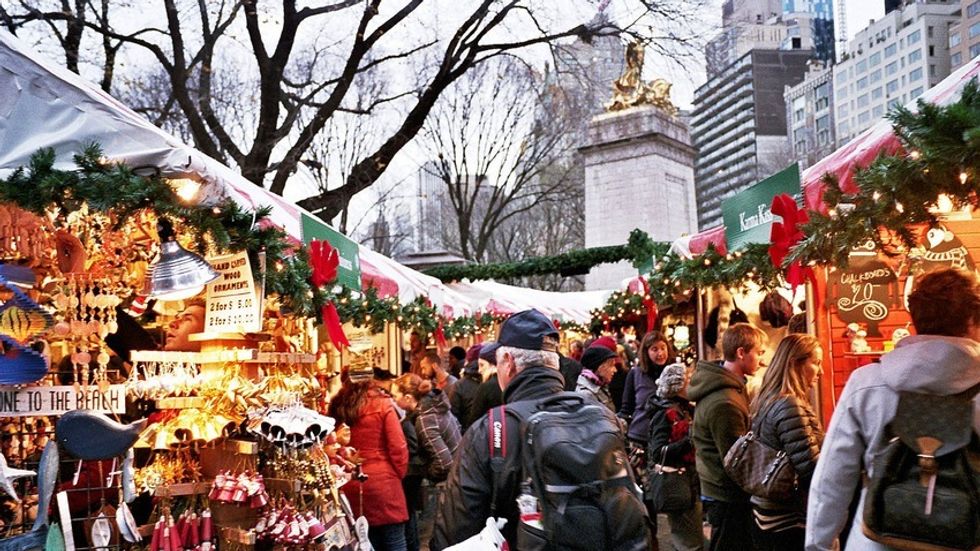 8) Staying home with your loved ones and making potato latkes. Or watching Christmas movies and building gingerbread houses.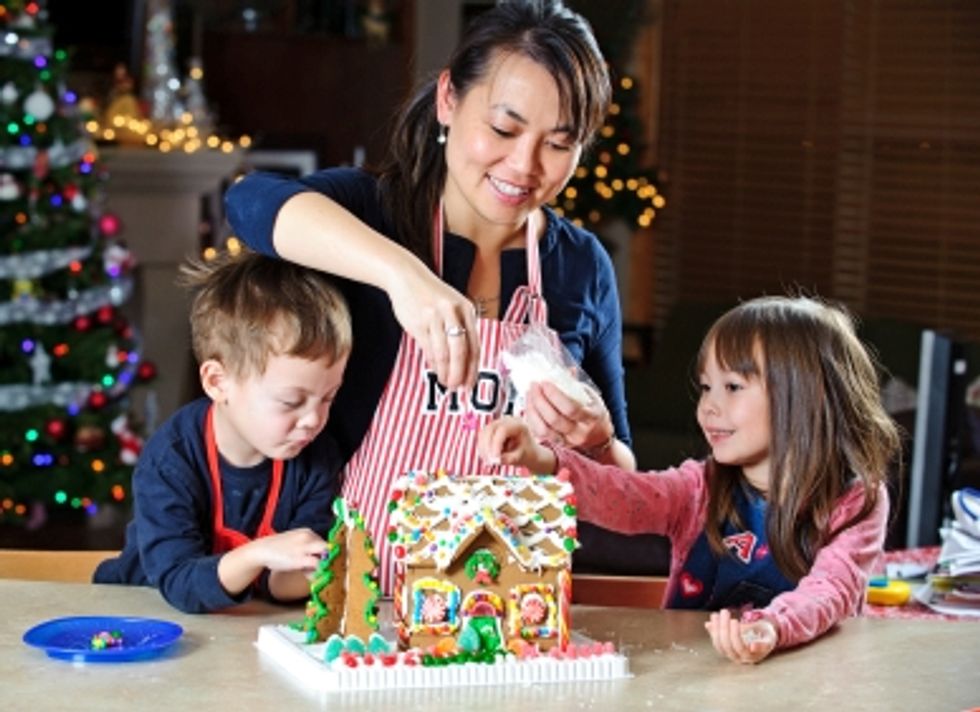 9) If you are in a rush, but want to feel the holiday spirit stop by Columbus Circle Mall and admire the holiday stars.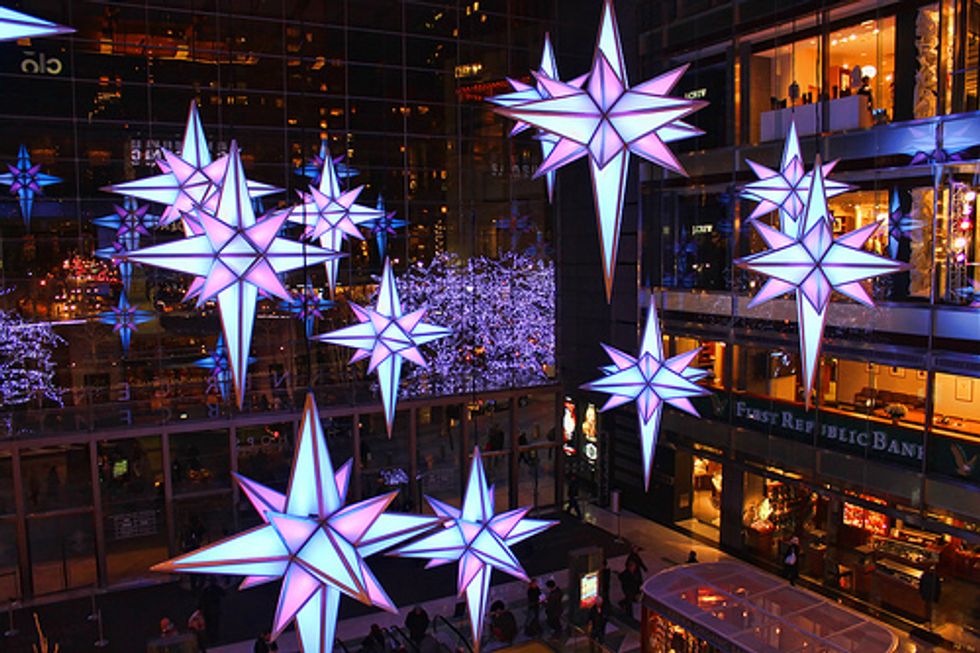 10) If you enjoy standing for long hours and enjoy crowds, then the perfect way to end the year is to visit the ball drop in Times Square.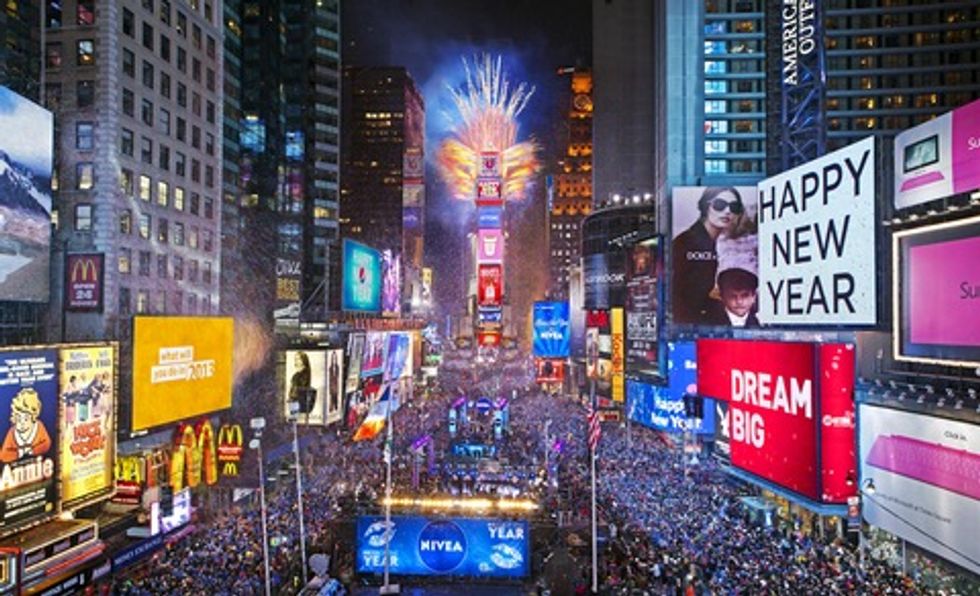 Sometimes living in New York and attending school in the city can be frustrating. The train delays, the pushing, and everyone always being in a rush. But what makes up for it is how New York City transforms during the holidays into this homey environment and looks even more beautiful.
May the beauty and joys of the season stay with you during the whole year!