Without Audrey Hepburn films in the lineup of classic drama and coming-of-age, there would be a significant gap in both pop culture and history.

1. Everything she wore was #stylegoals.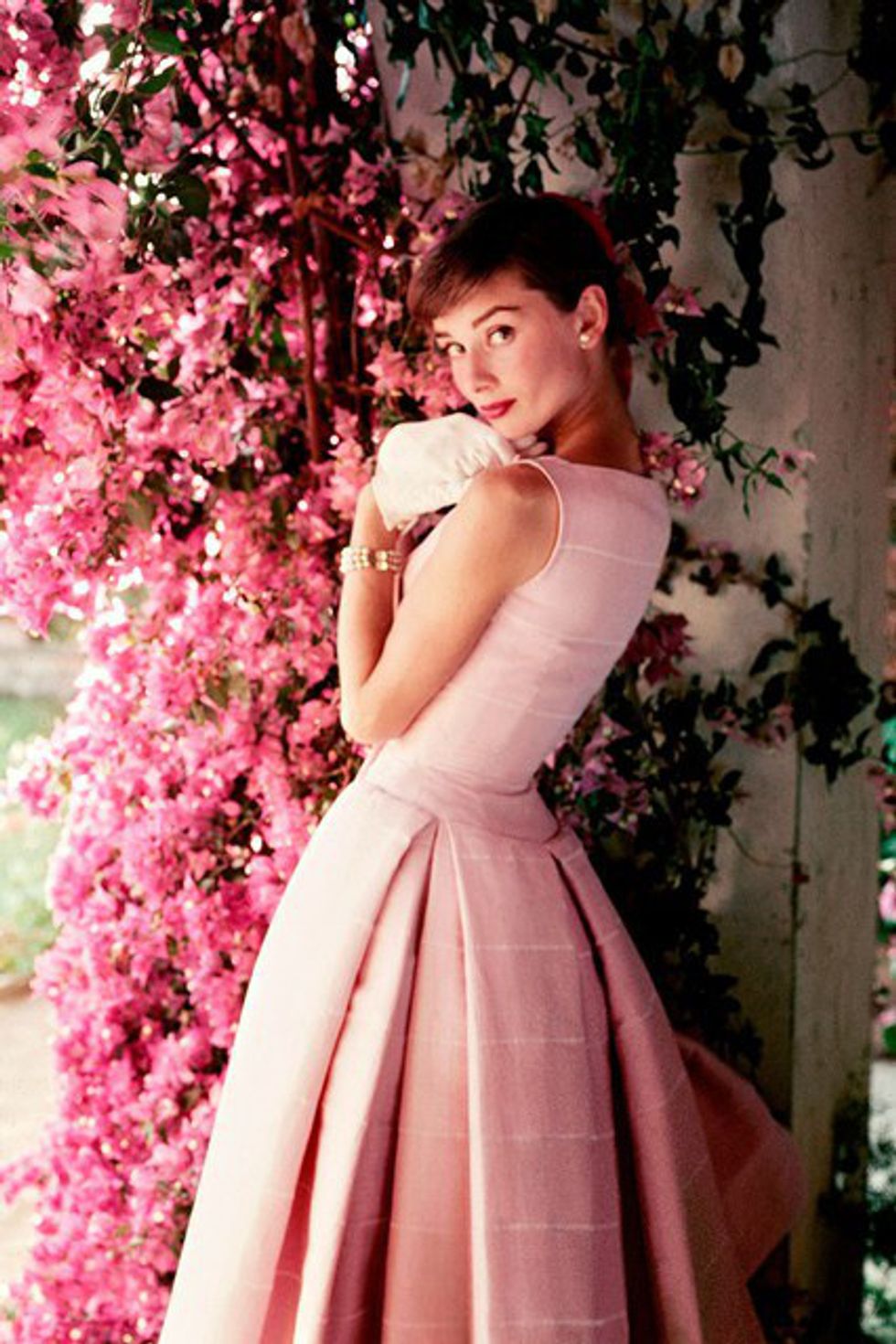 From the iconic Little Black Dress in "Breakfast at Tiffany's" to her modest, simple Victorian flair in "My Fair Lady," Audrey Hepburn never committed a faux pas in the eyes of the fashion world. Putting simple and elegant before flashy and bold, her style lives on today -- dainty buttons, nautical stripes, and boyish loafers.

2. She did much more than make magic happen on screen. She used her own fame and fortune to change the lives of others in underprivileged conditions.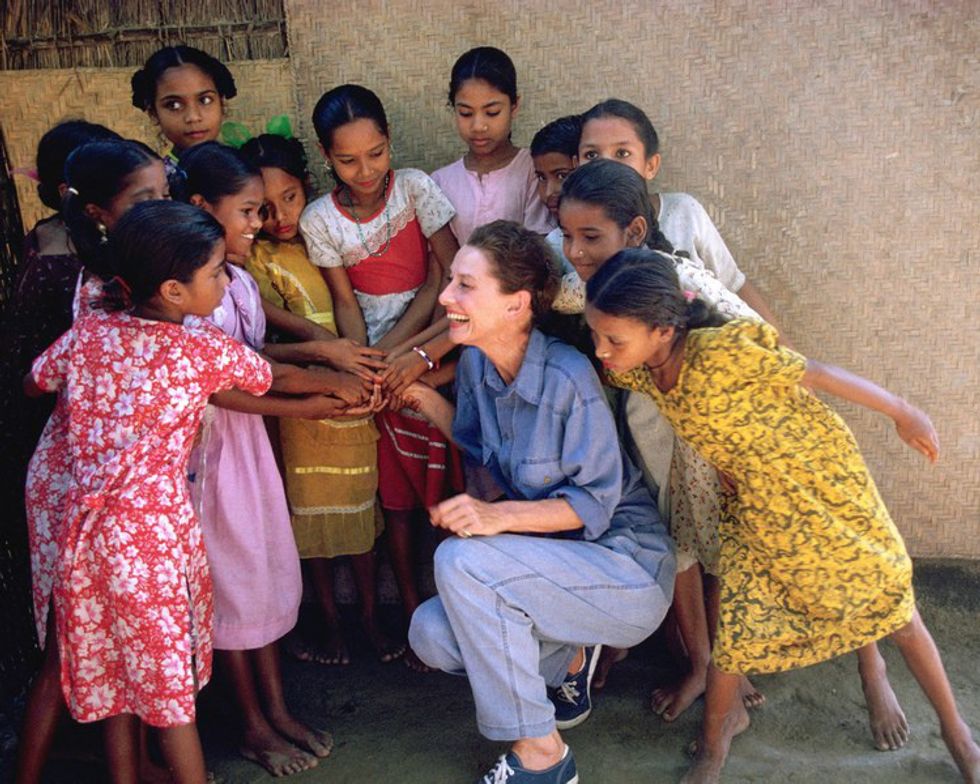 In her later years, Hepburn took a large step back from her on screen life, focusing more on humanity and less on Hollywood. She had an outstretched, loving heart, and she desired to show compassion to those people who were plagued by the hardships of poverty. During her time as a UNICEF ambassador in the eighties and nineties, she aided those in countries such as Asia, Africa, and South America. Her love for children encouraged her to create the Audrey Hepburn Children's Fund, which is sponsored by UNICEF.

3. She never left home without a load of class.

It is impossible to think of an instance where Audrey Hepburn wasn't sporting some eclectic outfit or partaking in a lavish event in support of a more-than-worthy cause. Vintage enthusiasts and new age fashion moguls go to great lengths to match her notorious style. Due to her effortless example, we have learned that less is more.
4. It doesn't matter if you've seen "Breakfast at Tiffany's" a million times. It's STILL an unforgettable classic tale of womanhood and life in the city.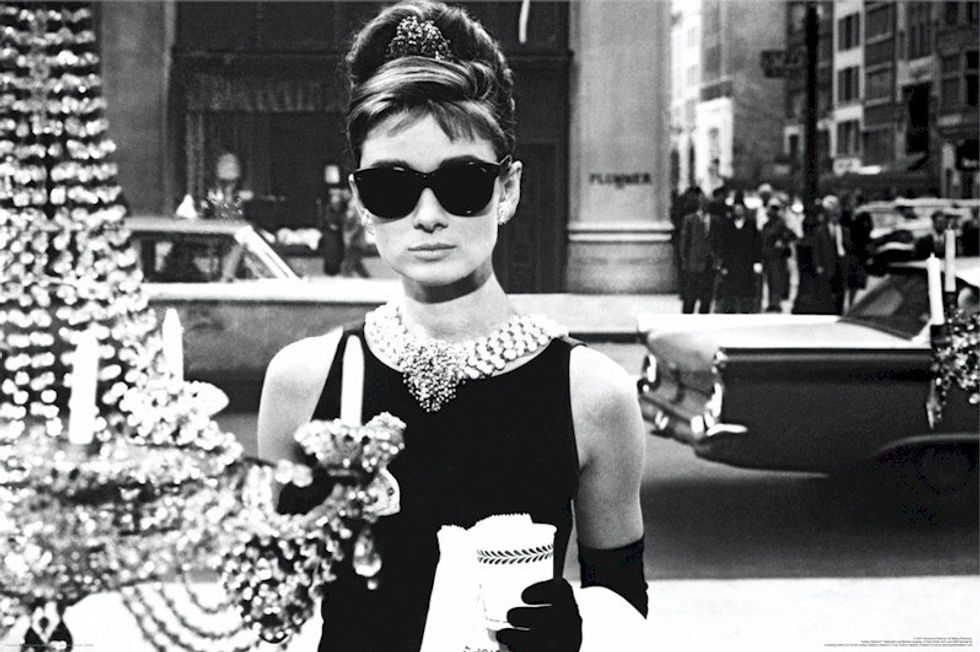 Who doesn't want to live in a timeless apartment with a pink and purple couch made out of a restored claw foot tub and a fiery tabby who meows a lot? Plus, walking around NYC in a long, black Givenchy dress with a shiny set of pearls while eating pastries and sipping decaf sounds like the secret to a fabulous life!

5. Literally every role she played was someone any poised girl wholeheartedly wants to mimic.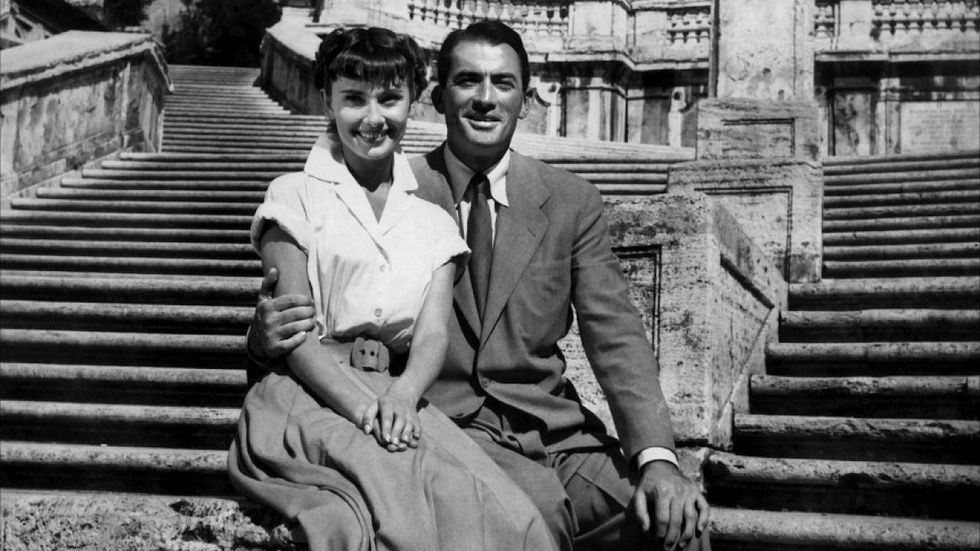 From a disorderly princess of Rome living a double life to a young, carefree girl who is looking for love in considerably risky places, every film starring Audrey Hepburn presents to viewers a main character who is confident, unique, charming, and most importantly, beautifully human. We naturally love Hepburn's roles because they ingeniously understand us and our distinctive situations.

6. She was always paired with with the handsomest, most exclusive beaus of Hollywood's Golden Age.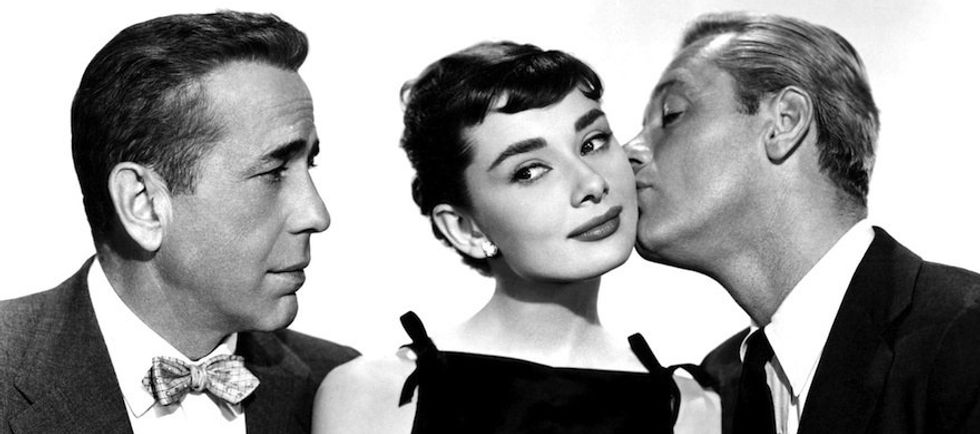 Naturally, most women dig a tasteful, mysterious gent who has the ability to sweep exceptional ladies off their feet. Hepburn participated in Hollywood works alongside exceptional, dashing male leads such as Gregory Peck, George Peppard, Humphrey Bogart, and Fred Astaire, just to name a few. Keep in mind, these men were the Brad Pitts and Johnny Depps of the olden days -- just ask your grandma.

7. Just like any chill celeb, Hepburn mastered the art of the girl squad way before Taylor Swift, Selena Gomez, and all the other pop sensations began fraternizing.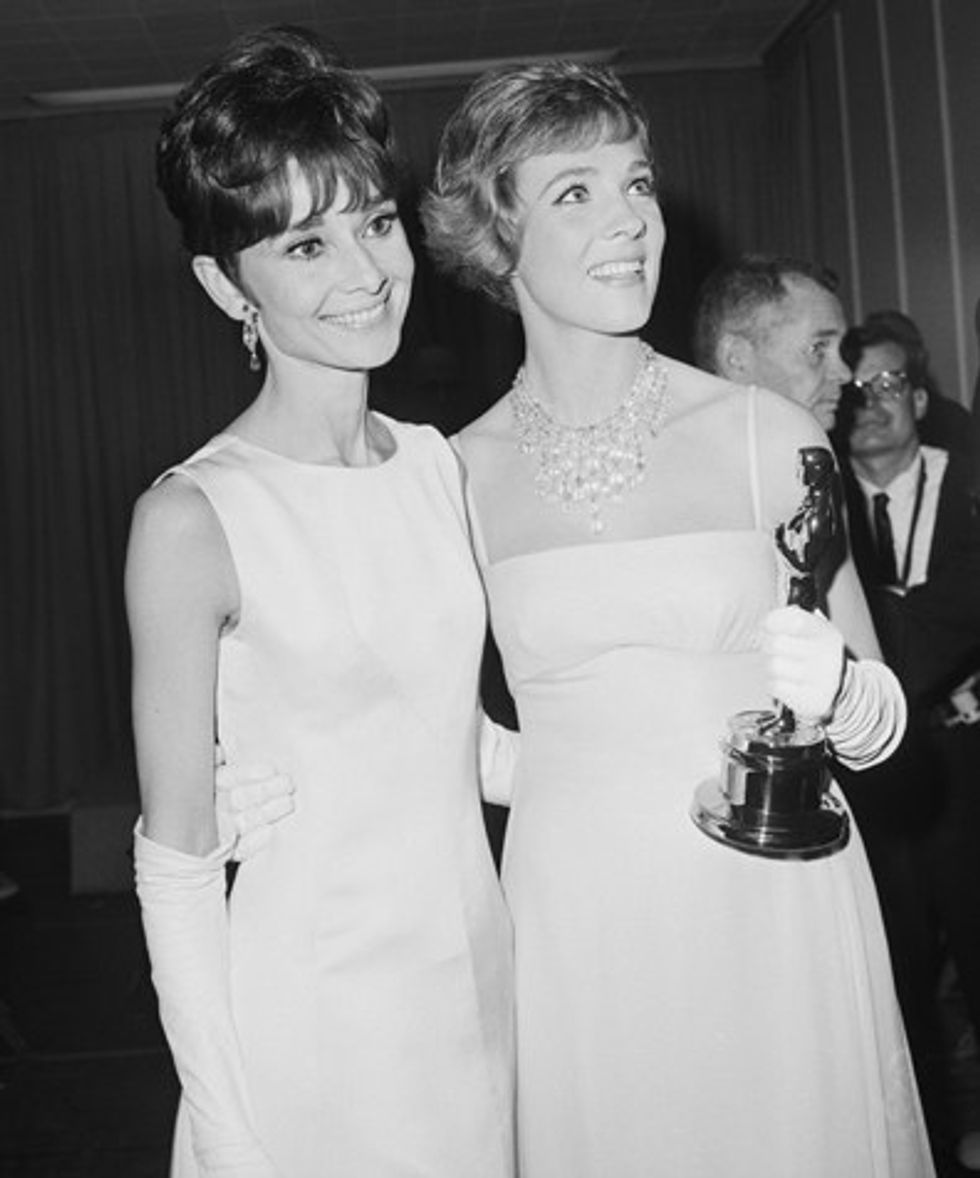 Audrey Hepburn and Julie Andrews -- kind of like Tina Fey and Amy Poehler minus the vulgarity, even though they never actually worked together in a film. Their most famous selfie together was taken at the 1965 Academy Awards in Hollywood, California.

8. Her wisdom -- enough said.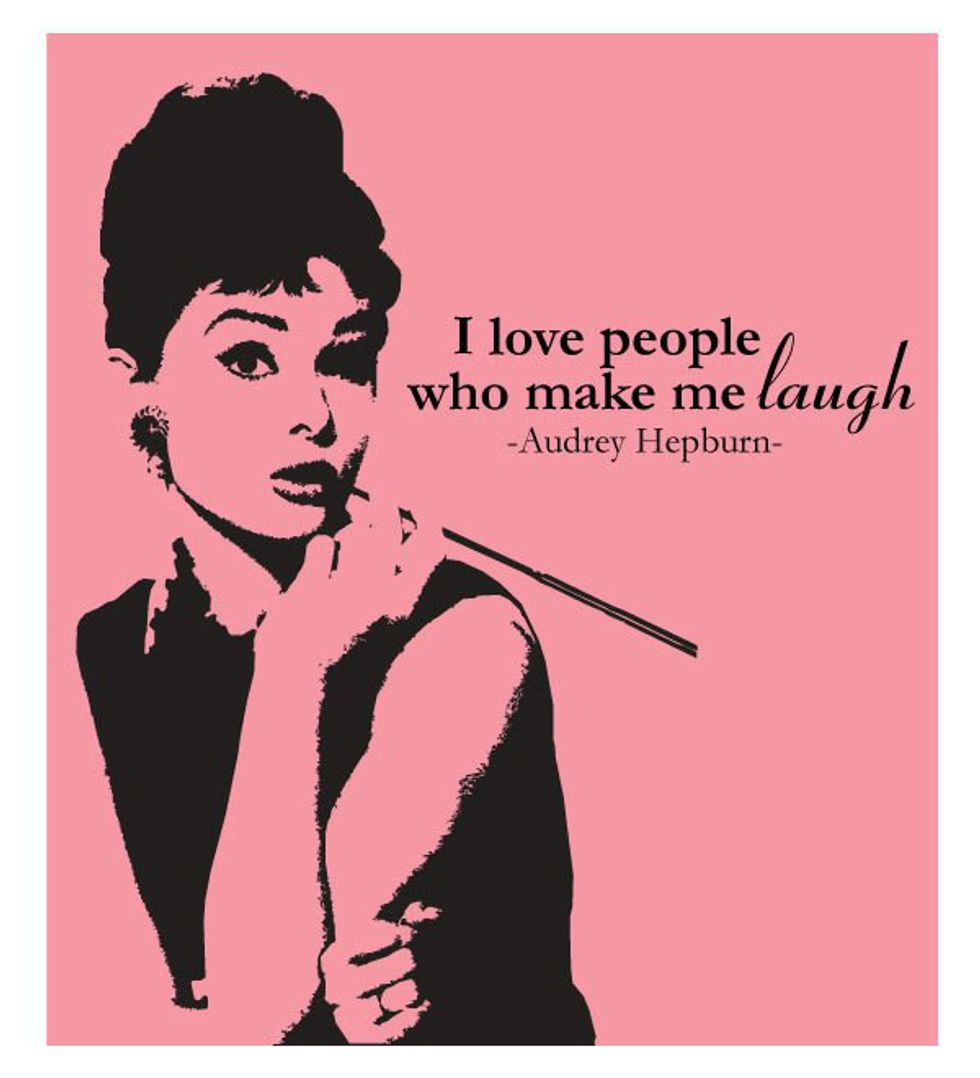 Please feel free to write some of these quotes down and hang them up in your dorm room. Hepburn's words are pure wisdom.
"For beautiful eyes, look for the good in others; for beautiful lips, speak only words of kindness; and for poise, walk with the knowledge that you are never alone."
"Nothing is impossible, the word itself says, 'I'm possible!'"
"The most important thing is to enjoy your life—to be happy—it's all the matters."
"Happy girls are the prettiest."
9. She was never lacking in the confidence department.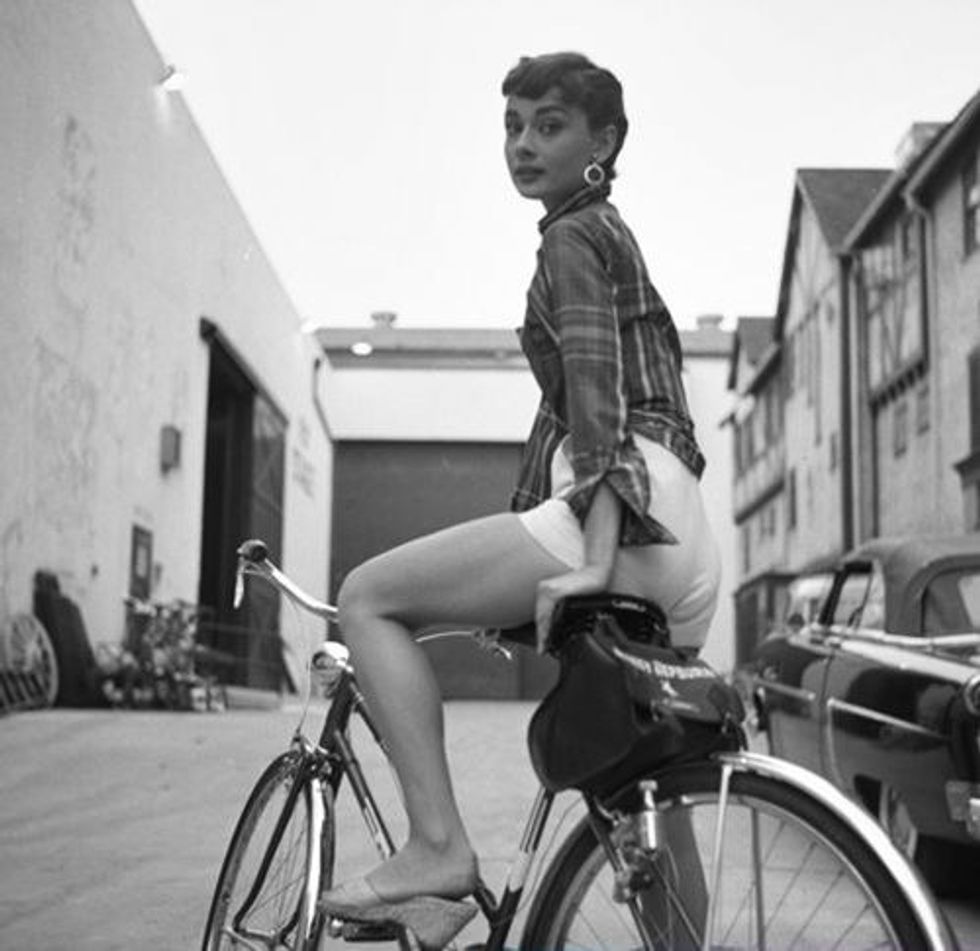 Never once was Hepburn caught slouching her shoulders or pouting in despair amidst the public eye. Perhaps, we should all take some notes.

10. Hollywood didn't make who the person that she was, but she revolutionized the ideals of Hollywood.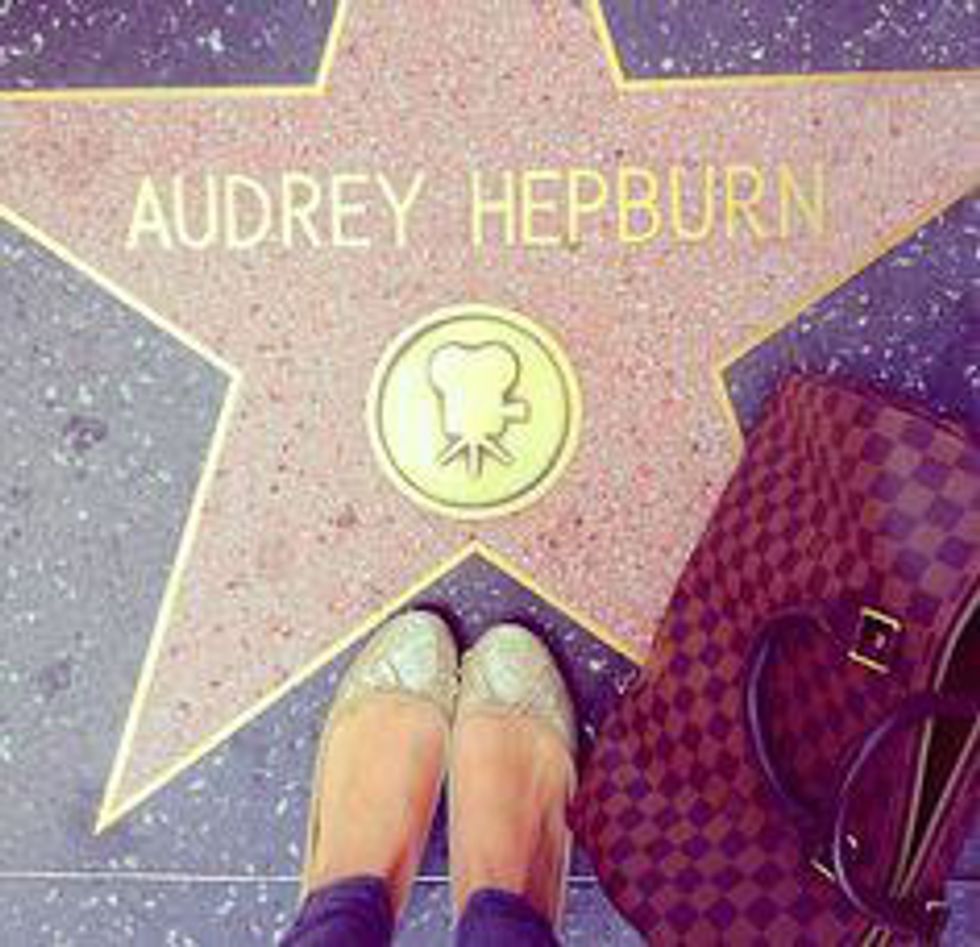 It is nice to remember that underneath all the modern commotion brought on by Hollywood today, there is a solid foundation to lean on. Without our classic actors and actresses, we would have nothing valuable in the world of cinema.