Anyone who knows me can tell you that the arts have always been a huge part of my life. I grew up with drawing, painting, writing, and playing instruments as my favorite pastimes and hobbies. I drew more than I did any of the other activities, but I practiced them all pretty regularly until they became skills I am actually super proud to have developed on my own. The arts have become integral to my way of life, so much so that taking them away would probably leave me super confused and empty.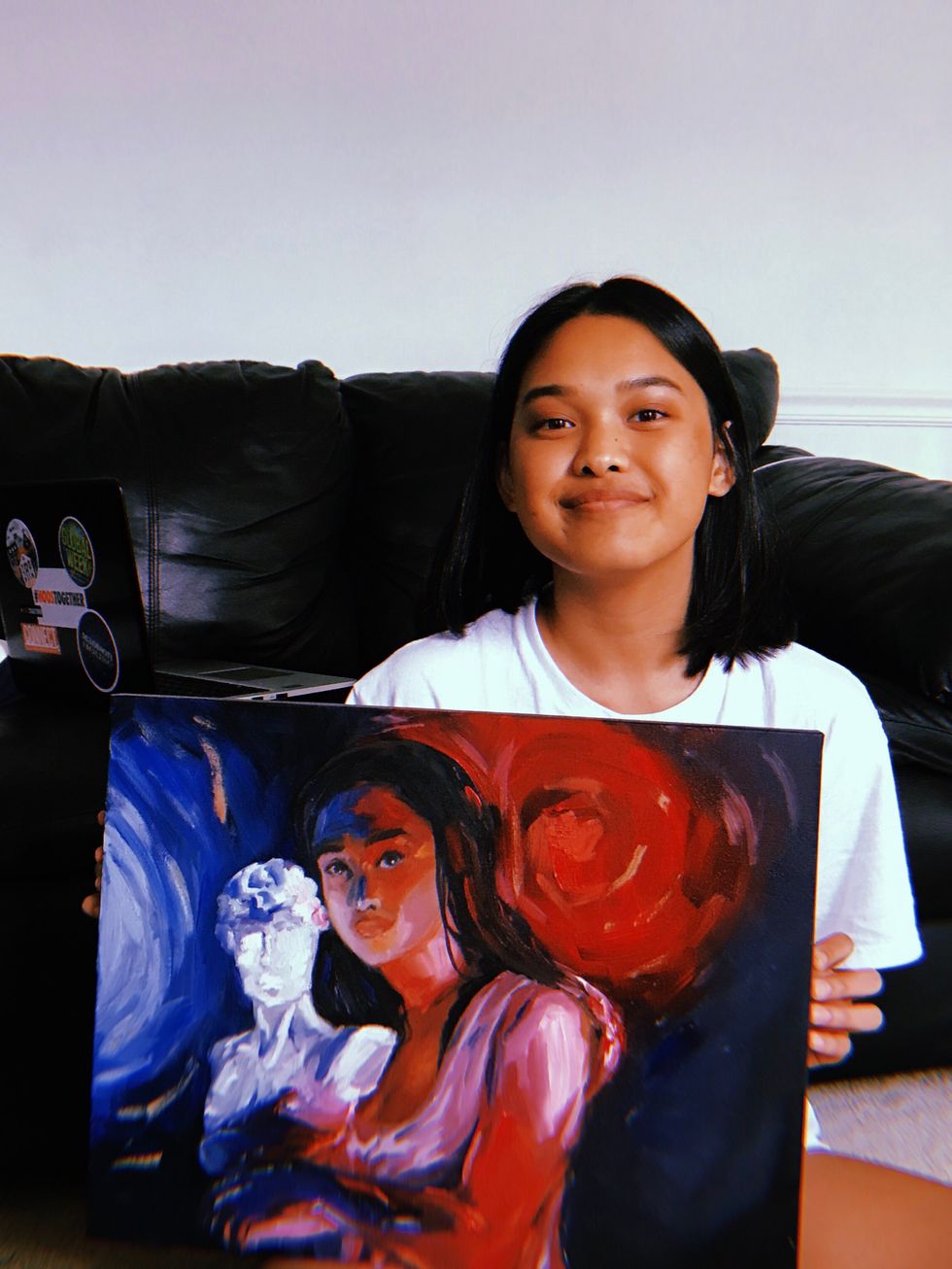 Jana Gabrielle
Because of my passion for the arts, I decided to switch up my usual lazy summer schedule this year and took up an intern position at the Sawtooth School for Visual Art for their Camp Sawtooth program. As an intern, I get to help teachers in their week-long classes by preparing materials and keeping the children motivated, but I initially doubted myself because I've never really prioritized getting better skill-wise which is what art classes are usually about.
Is that all there is to art, though? Mastery in skill and being able to pass that on to others? The kids I've been in charge of have taught me otherwise. I've gotten to assist in teaching children as young as three years old and as old as eleven. The age gap explained the huge range of personalities, abilities, temperaments, and interests, but every child showed me the same exact thing: Art is more than what you can do – it's what you take away from it and continue to love doing art.
I specifically remember one of the kids I assisted with being so easily frustrated by her work. She worked too swiftly and aggressively on a canvas painting thinking that quick painting meant good progress. When she didn't see immediate improvement in her work, she slumped in her seat, pouted, and mumbled negative things about herself and the piece she was working on. During a critique circle, she even covered her head and ears to try to block out both the positive things and the needs-improvement comments from her peers and her teacher.
I was obviously saddened by her reactions. As much as I tried to show her different ways to improve her approaches to painting and drawing, she rejected them. I don't think she rejected them because she was just stubborn or because she thought she had better ideas in mind already. I really think that she refused anyone's advice because she already told herself she wouldn't succeed anyway. Even if it was something she enjoyed doing, why keep doing it if she wasn't as good at it as everyone else around her?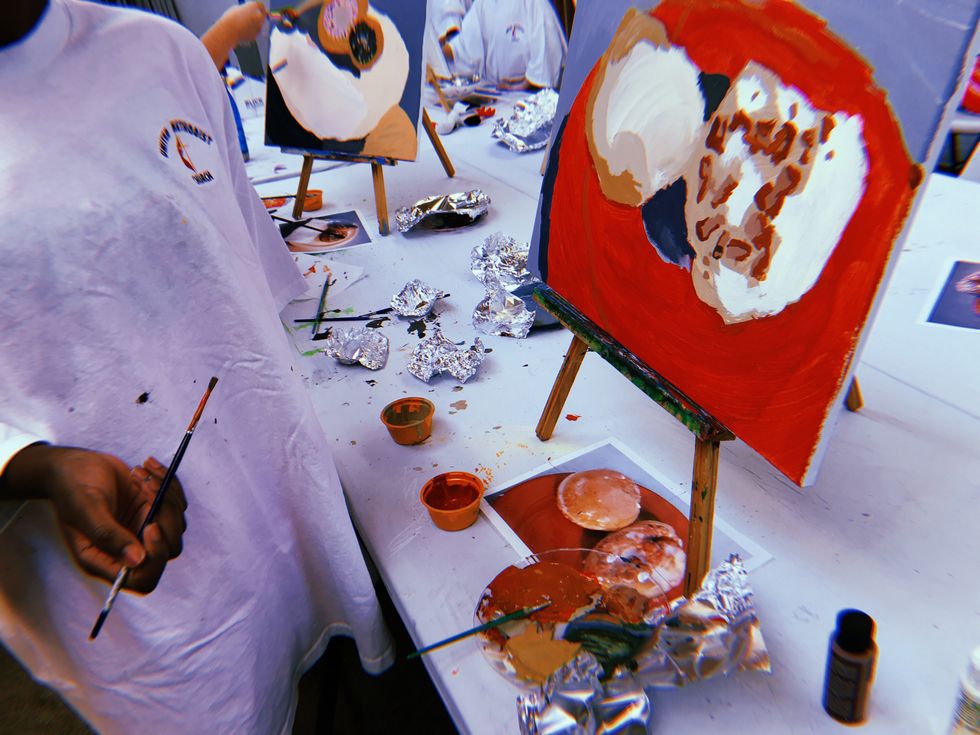 Jana Gabrielle
This is the part I wish I had helped her better understand, and it is something I want to share with future children I assist in teaching. People often look at the arts as if it is this tiered competition. Those with the most talent go to the top, and those with the least talent are left at the bottom. Although there is a bit of truth to this, that is not what art is entirely.
In my opinion, art is not about talent and skill. It's about how much you love doing it. It's about being able to own your pieces and calling them your own. It's about physically manifesting what you are thinking, feeling, and experiencing. It's about being able to look up to your peers and admire popular artists and respecting the fact that, to attain the skill they have, you don't only need patience and commitment, but also the want to pursue their passion.
Wanting to be successful in something requires a want to do that something, and this isn't just about art, either – it applies to basically everything. You could pursue law, medicine, graphic design, music, business, education, journalism, politics, or anything else, but make sure that it is something you will look back on and be happy you did follow through with. Forget the competition for a while. Develop your skill and knowledge at your own pace while remaining in love with this something, and stay in love with it for the pure reasons that you fell for it the first time. Love what you do, and love the process that comes with it.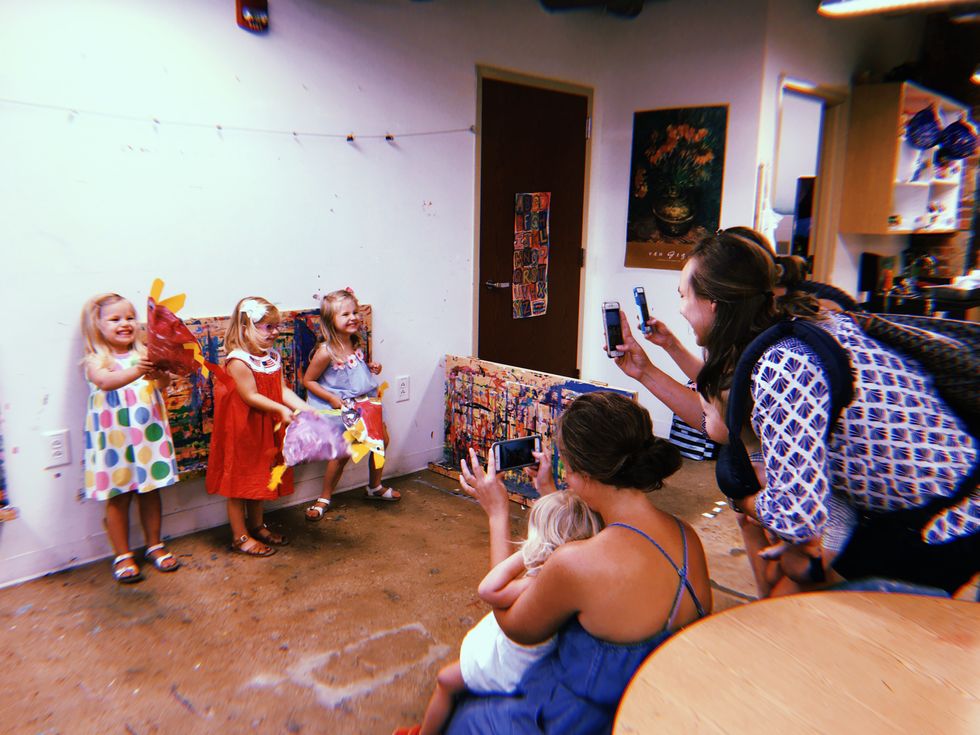 Jana Gabrielle