The traditional image of lead roles in media has evolved into more diverse characters, which reflects the changing demographic makeup of the viewing audience. These figures are depicted in comics, television and film adaptations and have had a large impact on what pop culture defines as appealing. Diversity in iconic roles is the popular topic among many debates today. It has become very obvious how society still struggles with representation of minorities portraying classical characters, and an example of this would be Iris West.

According to DC, the original Iris West was described as a caucasian woman with ginger hair, however, when "The New 52" was launched, Iris's nationality was one among many changes that were made to the series. In 2014, the CW network created a television adaption of "The Flash", and in the series, Iris West had once again been changed from a white female to a black female. Candice Patton who portrays Iris on the network television show has received a lot of backlash because of the role, and several have tried to urge the producers to recast her as white instead. Some comic fans claim to encourage more diversity in the comic book universe, but believe that Marvel and DC need to break away from altering the races of iconic roles, because those characters are the ones readers have adapted to and grown to love over the last century, but the question still remains, when will diversity be accepted?
Recently when the production team of "The Flash" movie cast Kiersey Clemons, another black actress to play Iris, it was made evident in this action that Iris's altered nationally would remain intact. Months prior to the announcement of who would play Iris in the upcoming film had some CW fans worried about her race being modified back to white because of the backlash that the network had received. In an attempt to keep the progression of the character unscathed, fans created the hashtag #KeepIrisBlack on twitter which trended for quite some time. As a black female myself, it is reveling to see iconic characters that look like me in the media. The world is a melting pot and the media should represent that.
I appreciate that CW cast Candice as Iris, she does a beautiful job at portraying the character, in fact I connect to her in more ways than I do with most characters on television, and no it's not's just because she's black, even though that is initially why I did give the show a chance. Like myself, Iris is very passionate about Journalism and the ones she loves, which drew me in immediately. On "The Flash", Iris has shown vulnerability, intelligence, independence, and kindness but still is a representation of a strong female, which seems to be almost nonexistent on a multitude of shows today. If there is one thing you should take from this post it is that race is irrelevant on the show, in fact, it's never mentioned, so tell me why it is constantly brought up? As the writers and producers have stated, "It's not about race." This notion needs to be translated to all the skeptical fans or critics about Iris's ethnicity. "The Flash" is not centered on black and white; instead, it is about a group of individuals coming to together to help Barry Allen succeed as a superhero and fight crime in their own way, it's absolutely alluring.
I am very much in love Barry and Iris's relationship; it is one of my favorite couples portrayed on television today. Barry and Iris have this unbreakable bond that stems from the two of them being best friends since they were kids, an idea that I envy. Everyone wants to fall in love with someone who knows them better than they know themselves, after all, friends make the best lovers. The show continues to illustrate that Barry and Iris are each other's home and strength, which is beautiful; plus the added fact that the chemistry between the two is like magic. Watching Candice and Grant on screen makes me very excited. Barry and Iris are perfect for each other and I look forward to seeing them finally being in a relationship with one another.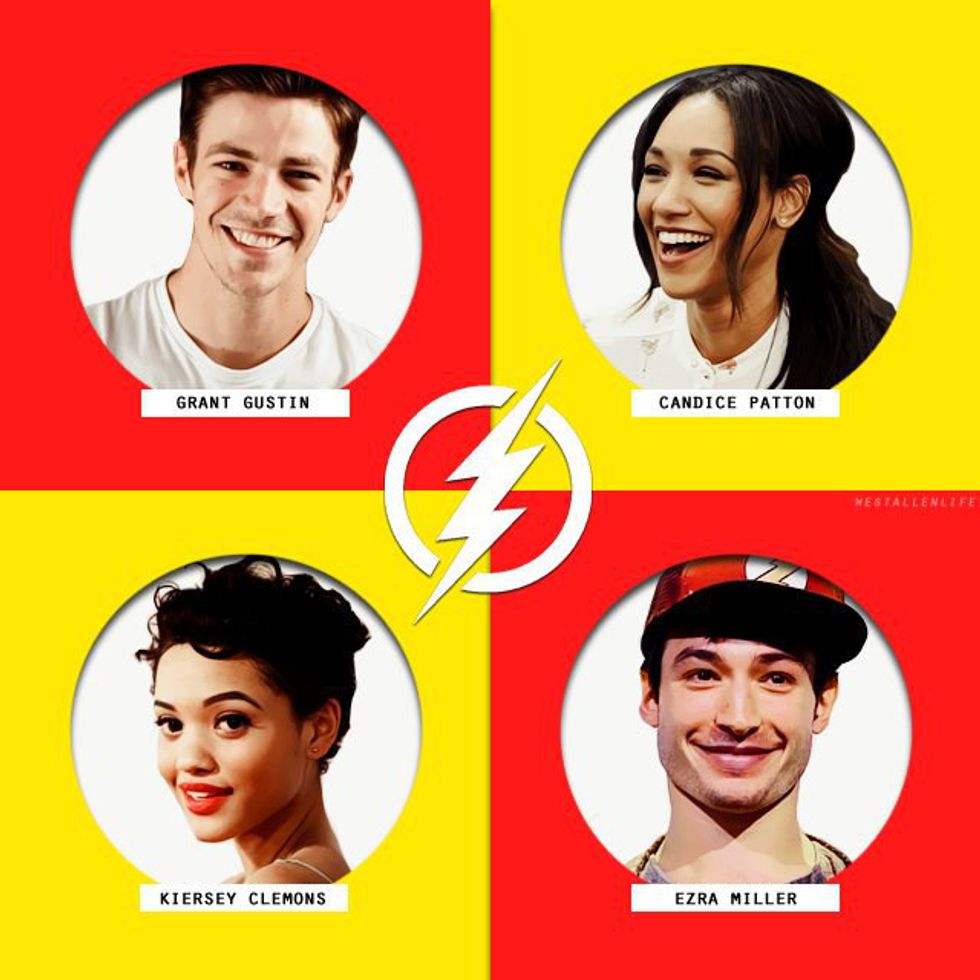 Even though I have fallen in love with Grant and Candice's portrayal of Barry and Iris, it does not mean I'm not excited to see the film's version of it as well, in fact, I am even more excited to see Kiresey's portrayal of Iris and how she differentiates hers from Candice's. The notion that we now have two black actresses playing Iris West is surreal. Excitement does not even begin to describe how I feel in regards to seeing the difference between Kiersey and Ezra Miller's version of Barry and Iris's relationship to Candice and Grant's or even their characters in general. One thing is clear; Candice has broken the barriers of what Iris West is "suppose" look like, which gave Kiersey the opportunity to play the iconic role as well.
Societal views are changing and media producers are keenly aware of the need to adapt, but some argue when is it too much. I have read a multitude of debates on the topic of her race in which individuals claim it is changing who she is, but I ask is altering her race-altering her character? Can Iris still not be the same iconic favorite as a black female?