Have you ever brunched in the West Village? If the answer is no, you're doing something wrong. I can think of only a small list of things that are superior to an outdoor summer brunch in Manhattan, and The Butcher's Daughter's latest location on Hudson Street is certainly only adding to that statement. Brunch there on weekends, or grab breakfast, lunch, or dinner there any day of the week.
The Butcher's Daughter is a completely vegetarian, and mostly vegan, cafe, juice bar, and restaurant with two locations in Manhattan and one in Venice Beach, CA (plus a food truck, also in LA). The beautiful green atmosphere and airy feel to the restaurant make it a complete joy to be in (seen below, my friend Meghan basking in the ambiance.) So basically, they're doing pretty well. Not only is everything on the menu healthy, but it looks and tastes delicious, too.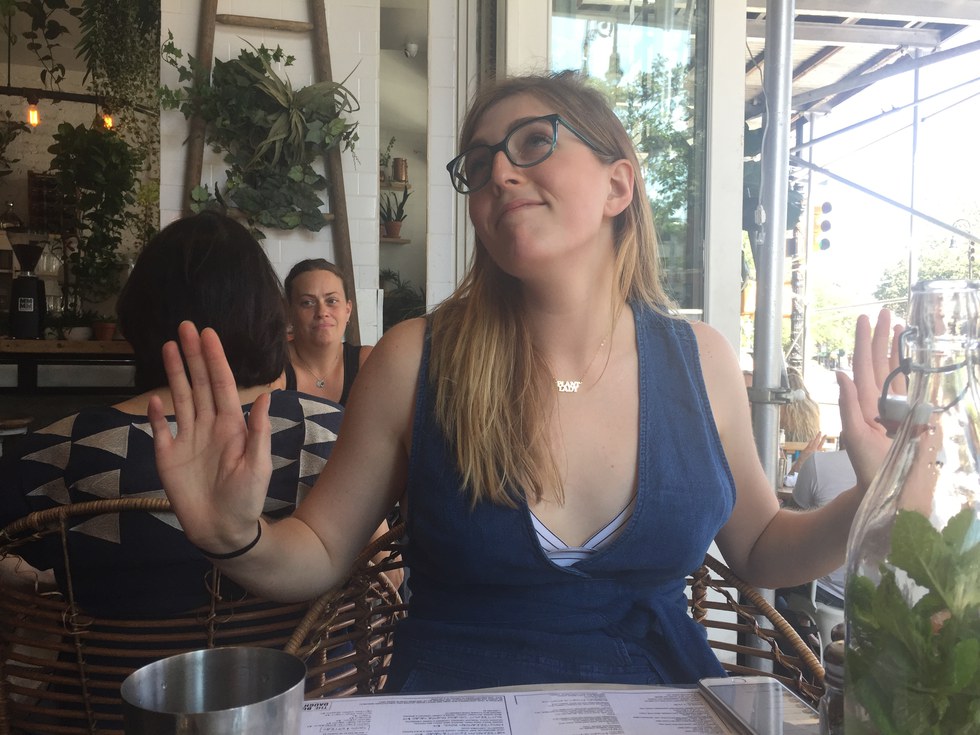 I stopped by for the first time with my friend last week for an early lunch on a Wednesday, and I've been raving about it ever since. The afternoon menu is extensive, but not overwhelming, with plenty of great options for food and drinks. Let's review!
What to order for lunch...
Do you like avocado toast? Under sandwiches, you'll catch The Grateful Veg, both punny and tasty, with cashew carrot cheese, smashed avocado, tomato, cucumber, sprouts, and arugula with a vegan mayo on grain toast. Basically, it's an avo toast sandwich with some cashew cheese, which sounds and tastes delectable. Add an egg for an extra $2 or tempeh for $3 if you're looking for something extra filling.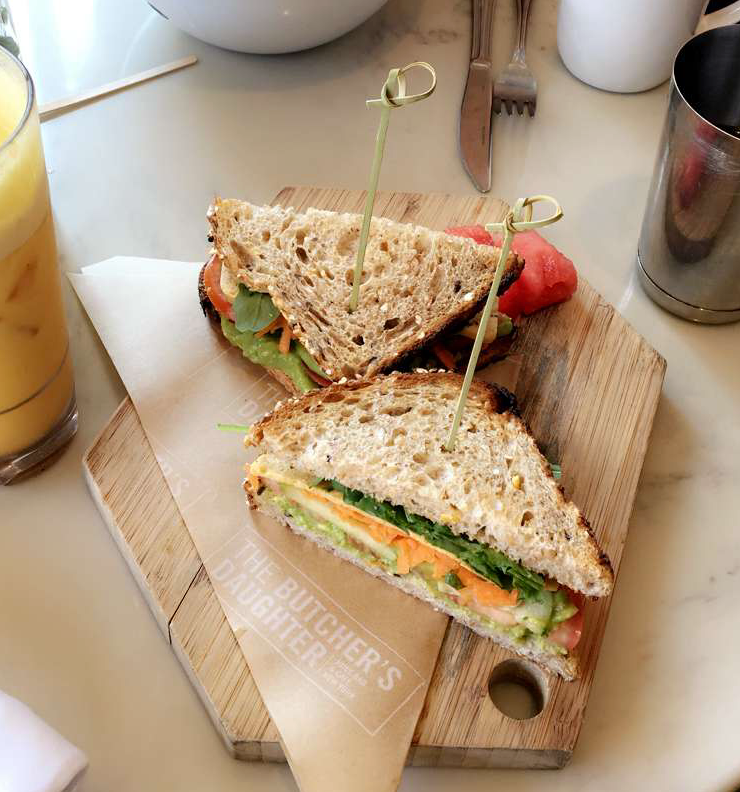 Obsessed with Sweetgreen's Kale Caesar Salad? Order the Spicy Kale Caesar Salad, but don't let the "spicy" throw you off. In my kale obsession, I've found that one of the only ways to make kale taste really great is with a bit of a kick to it. This salad is made up of marinated kale, avocado slices, almond parmesan, toasted almonds, crispy shallots, and croutons. The crispy shallots add the perfect amount of crunch, and the salad probably could have done without the croutons, but I'm definitely not complaining!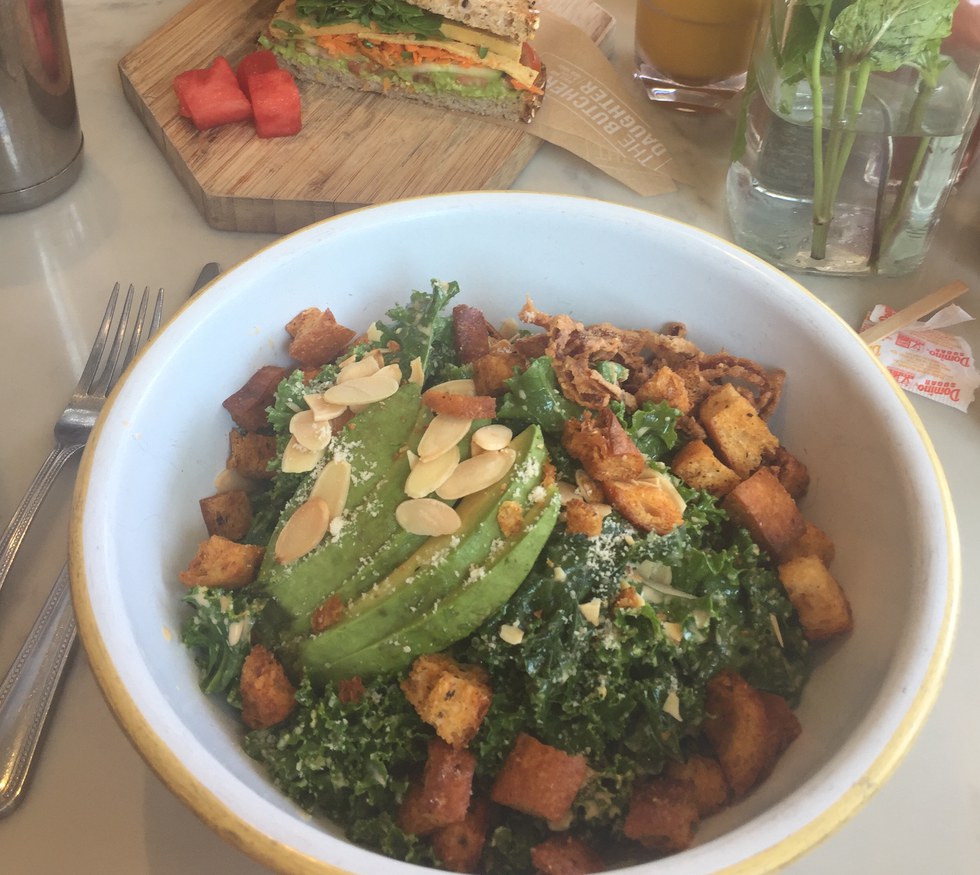 What to drink...
Looking for the classic pick-me-up? Vittoria Organic Drip Coffee will do the trick. If it's hot out, get it iced, and you'll be just as satisfied.
Branching out for brunch today? Go ahead and order the Turmeric Latte. It may not be the best in the city (try Bluestone Lane ) and don't bother getting it iced, but it's a great choice nonetheless.
Twenty-one? This spot's liquor license lets you brunch to the maximum with seven different mimosa options from grapefruit to blood orange to green (think: cucumber, kale, green apple).
Have you been to The Butcher's Daughter, too? Let me know what your favorite menu item was! And if you haven't, what are you waiting for?
Cover Image Credit: Annie Condodina