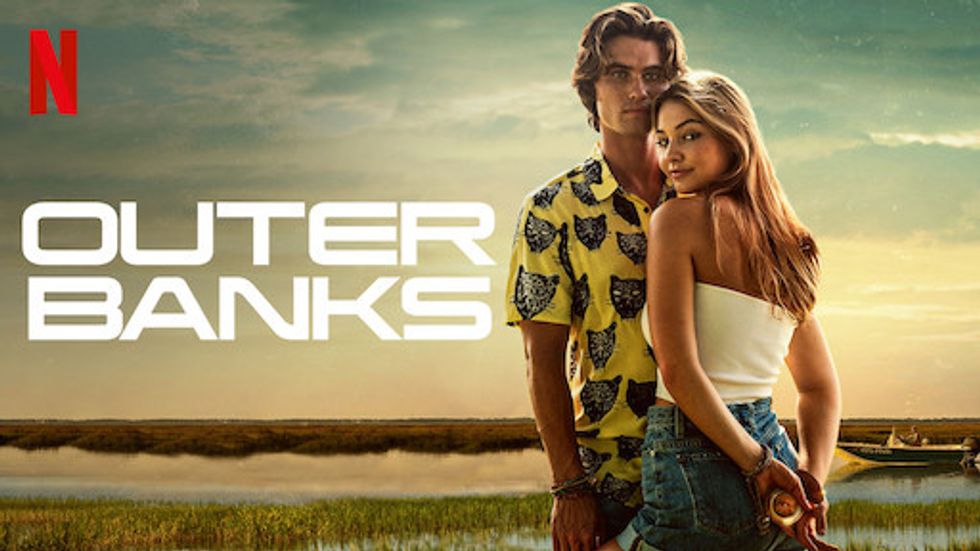 Netflix
1) Outerbanks
This ten-episode series took the world by storm..like literally. Outerbanks, located in North Carolina, is a TV series about teenagers ambitiously seeking the Royal Merchant, a British ship, containing more than 400 million dollars worth in gold. John B, the main protagonist, seeks the truth about his father's disappearance, who obsessed over the Royal Merchant. John B, and his three other friends Kiara, JJ, and Pope, make up what they call themselves as Pogues. Pogues are, as they state, people who have two jobs. While Kooks are the opposite of Pogues, capable of owning more than one house. While almost everyone obsesses over the casts' beauty, TikTok trends about Outerbanks are about their fashion sense. If you have not seen this series, get your popcorn and snacks, and start binging! Once you go through the first episode, you won't ever want to stop.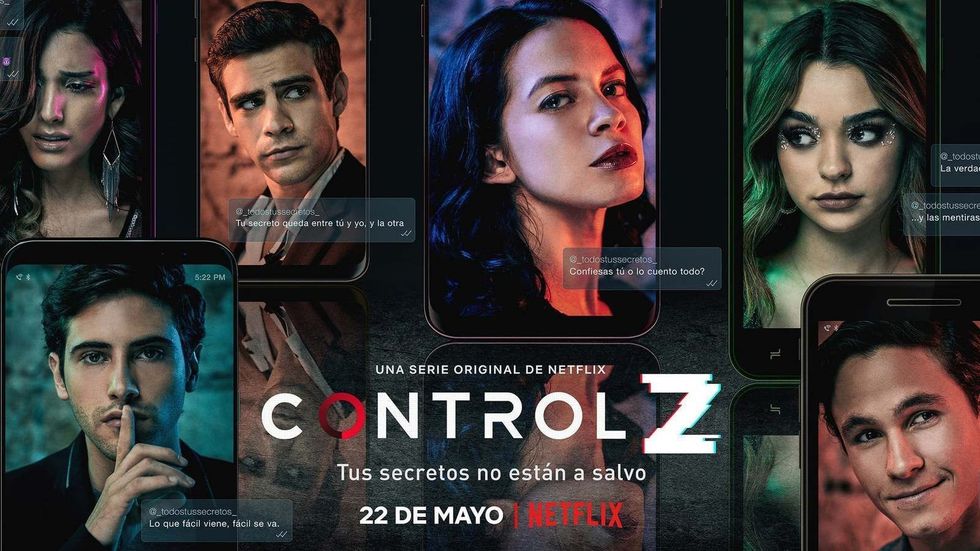 Netflix
2) Control Z
A series who has "hacked" Netflix is Control Z. This eight-episode series is a Mexican teen drama that everyone needs to see. This series is about a group of teenagers who are exposed by this Instagram hacker named @allyoursecrets. Sofia, the protagonist of this series, is a "crazy" girl who is known for observing and noticing things no one pays attention to. After the hacker posts videos attacking the popular group of the school, Sofia's curiosity and her desire to find the culprit increases. This series will leave you perplexed in all sense as well as give you an understanding about the use of technology in schools. It is recommended to watch this series in its original language (with English subtitles), for it provides the mood of the series.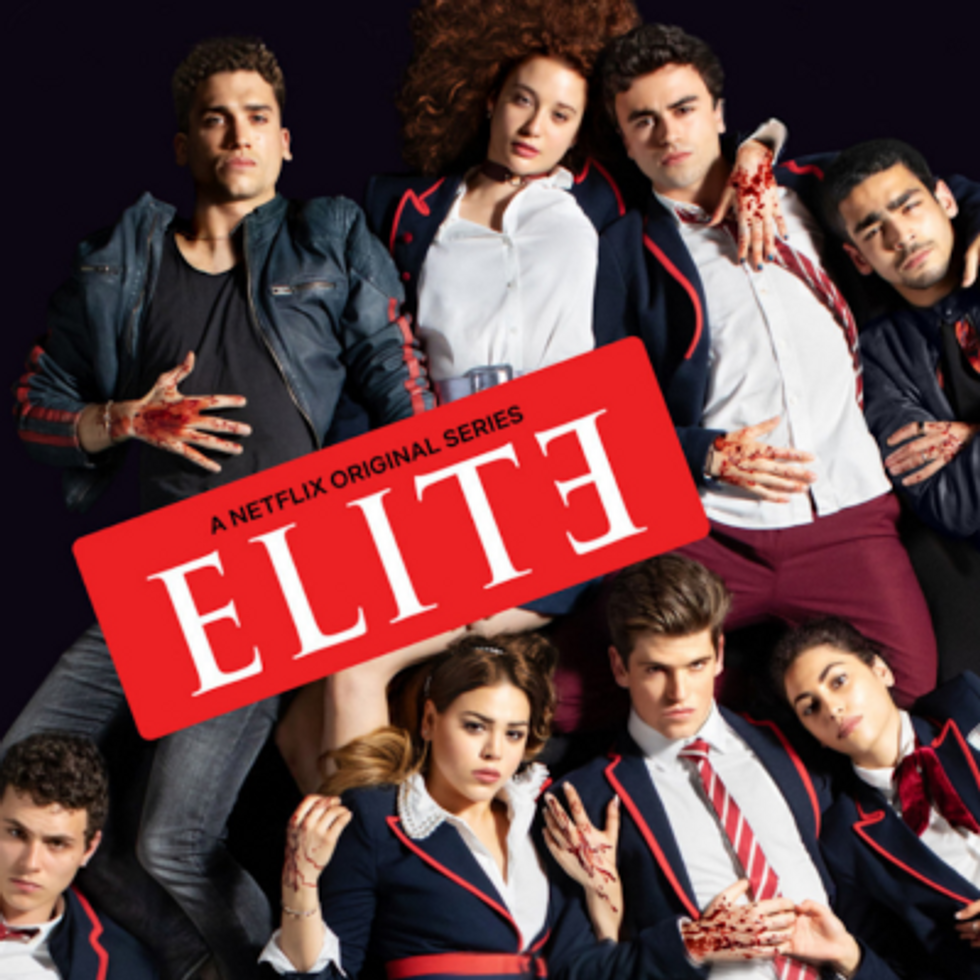 Netflix
3) Elite
A series that will leave you obsessing about murder. Elite is a Spanish drama that starts with three teenagers who are offered a scholarship to study at Las Encinas after their school was torn down by a wealthy crook. Students at Las Encinas immediately clash with the three working class students. While trying to fit in, these students are harassed for being poor and for trying to merge in with students from Las Encinas. This conflict between poor and wealthy ends with the murder of Marina, a loved student, daughter, and sister. This series plot increases with every episode you watch. It is encouraged to watch this series in its original language (with English subtitles) because the casts' voices add more fuel to the fire.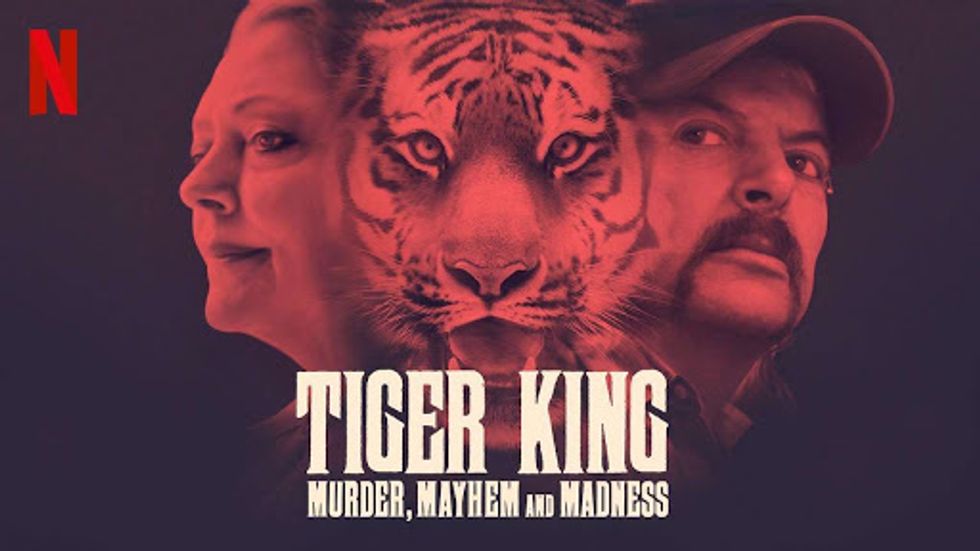 Netflix
4) Tiger King: Murder, Mayhem, and Madness
We have all at least heard the new remix of Tiger King's "Carole Baskin". This documentary series left the world obsessing over tigers in captivity, the theory that Carole Baskin killed her husband, and the truth behind Joe Exotic. This series will definitely "whack" you and have you binge watch it in a day.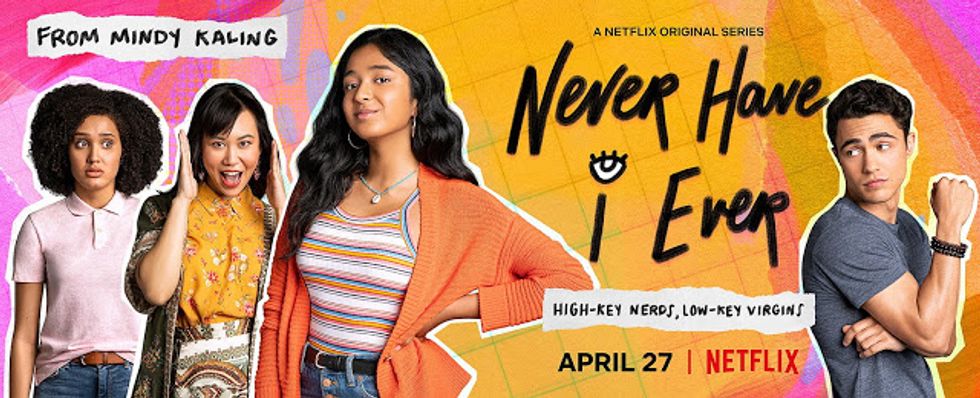 Netflix
5) Never Have I Ever
And finally! A series that will definitely give you a different perspective of a teen's high school life...Never Have I Ever. This series describes the life of Devi, a first-generation Indian American, who witnessed her father's death at her music recital and has left her scarred. As a viewer we watch her take decisions that will ultimately bring her closer towards accepting her heritage and family.
While there are more series I would like to mention, I feel like the series I have listed contain a little bit of everything we seek while being under quarantine.