With summer here and family visits and vacations in full swing, here are some irresistible DIY lawn games that everyone is bound to love.
1. Lawn Pong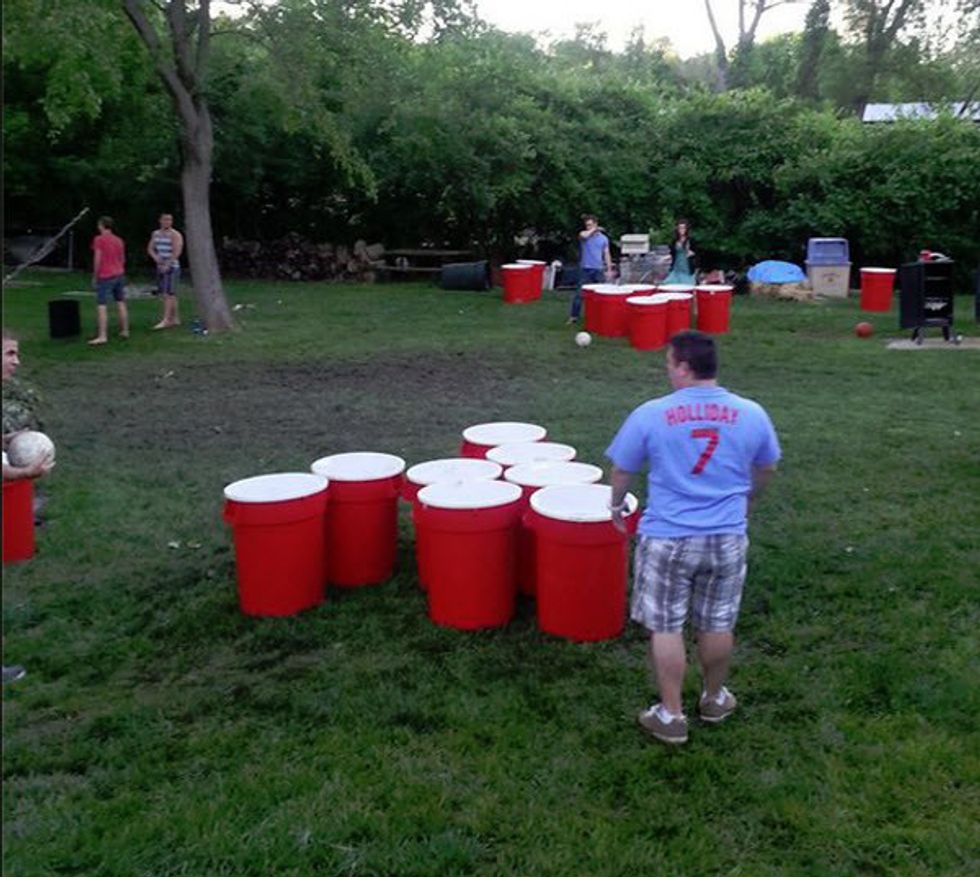 Find out who learned the most at college with this enlarged version of beer pong. All you need for this game is 20 buckets or trash cans and two tennis balls or volleyballs (depending on the size of your buckets).
2. Yard-zee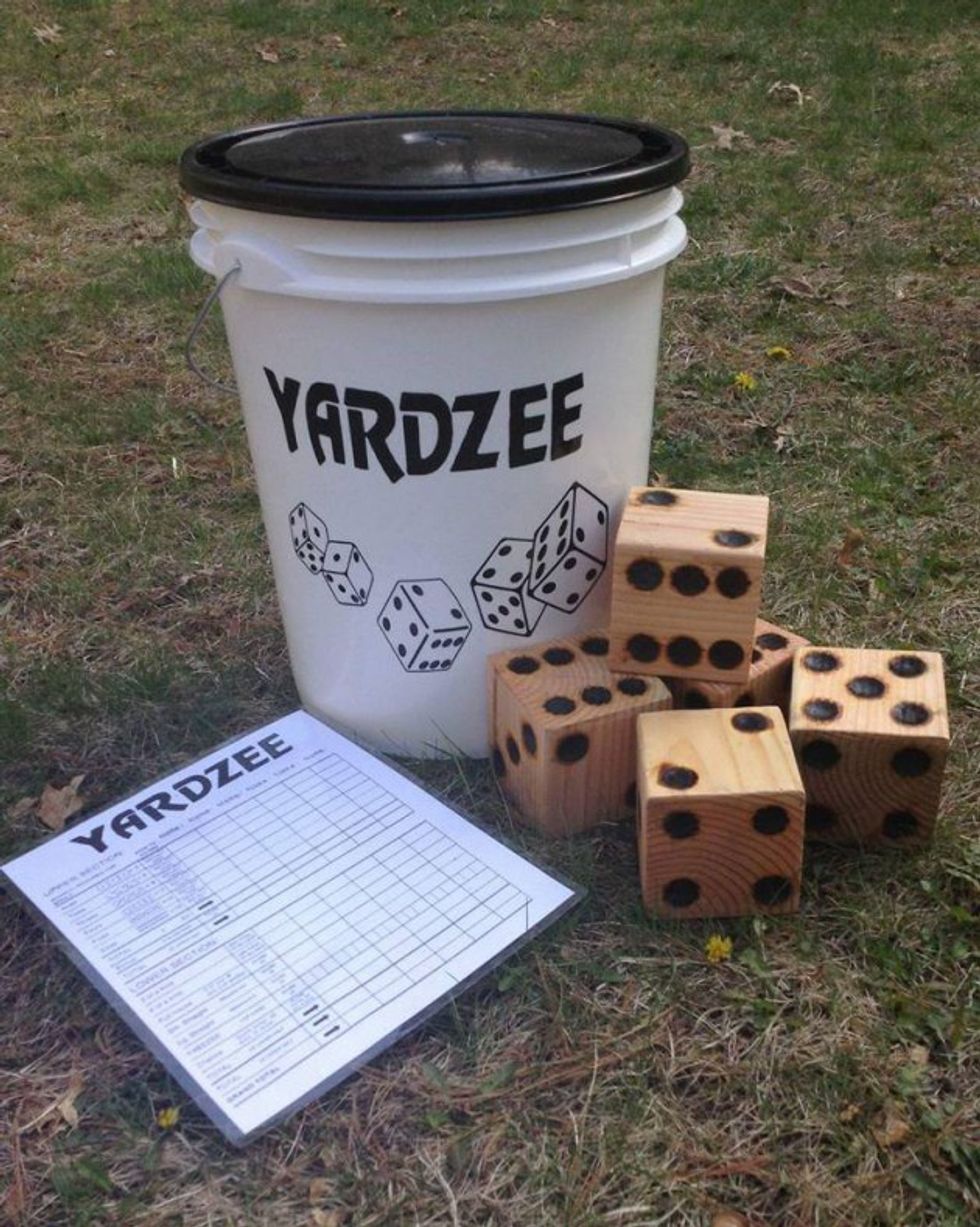 I came home from college for the summer to find that my dad had made about eight sets of a large lawn version of Yahtzee, rightfully named "yard-zee". This game involves making the 4x4 wooden cubes yourself or buying them, then painting the dots on. You'll also need a bucket and score cards, which can easily be enlarged and printed from online.
3. Corn hole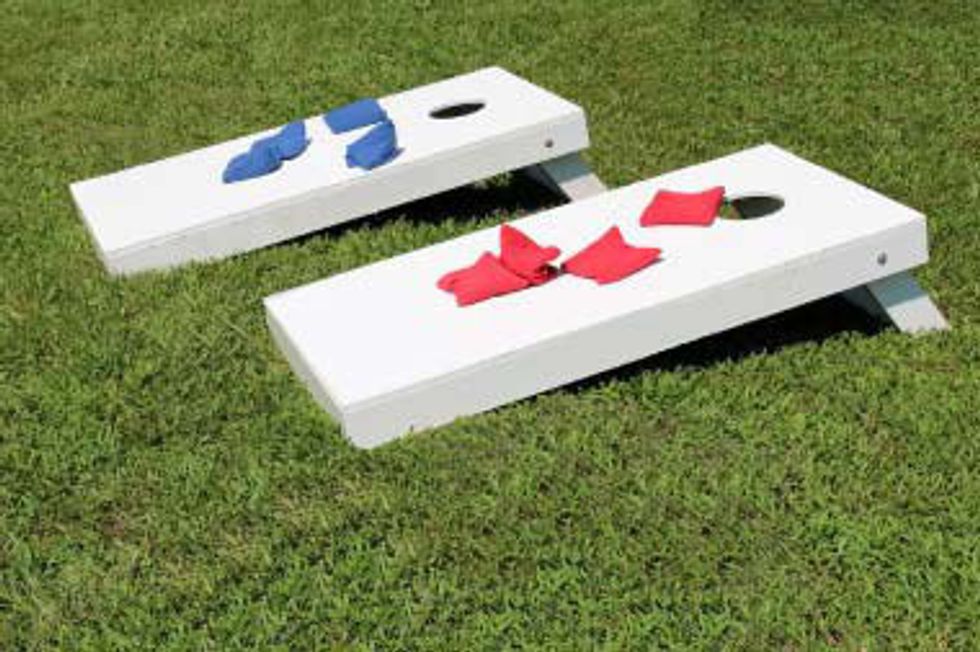 See who has the best underhand aim with this very common game. Here are the exact instructions on how to make this game: http://www.diynetwork.com/how-to/outdoors/structur...
4. Lawn Twister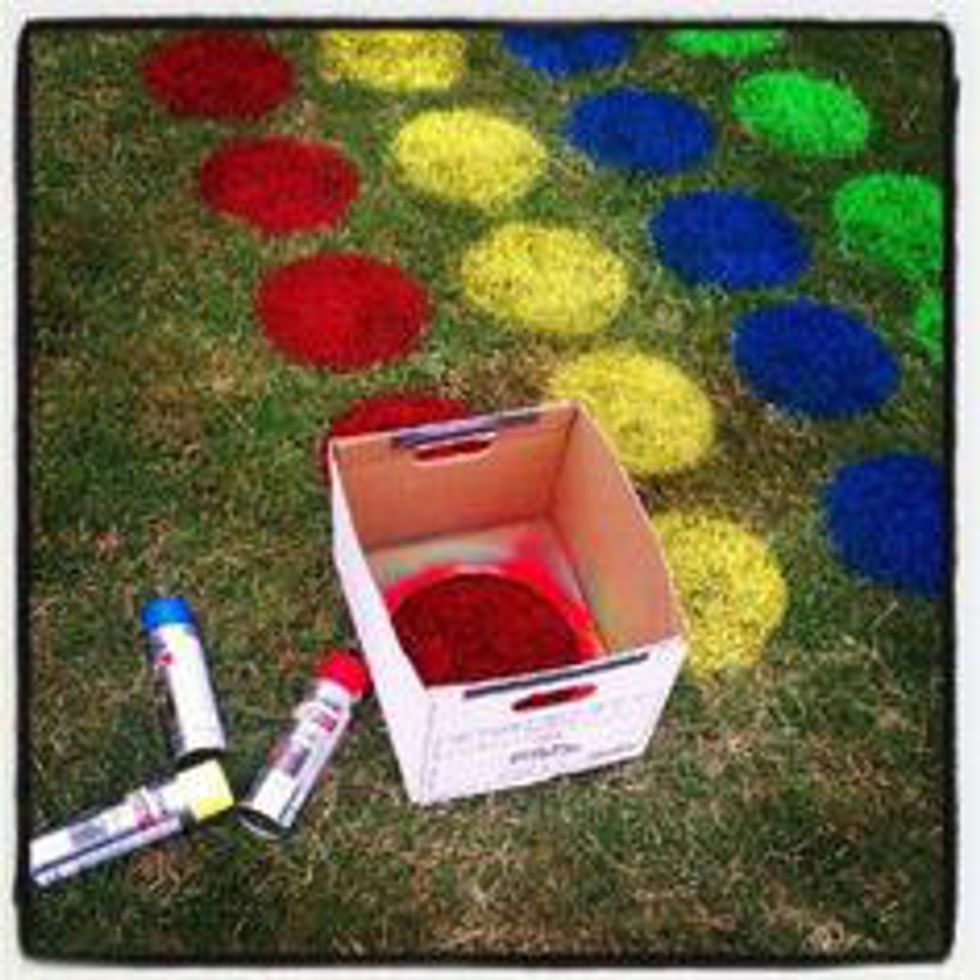 If you ever say you did not like twister as a kid, you're lying. Every kid I babysat always wanted to play Twister. Here, all you need is green, blue, yellow and red spray paint, and a box with a hole cut through bottom, if you're particular about your circle sizes. To make the game more messy, add some food coloring to shaving cream and place it on the dots.
5. Giant Jenga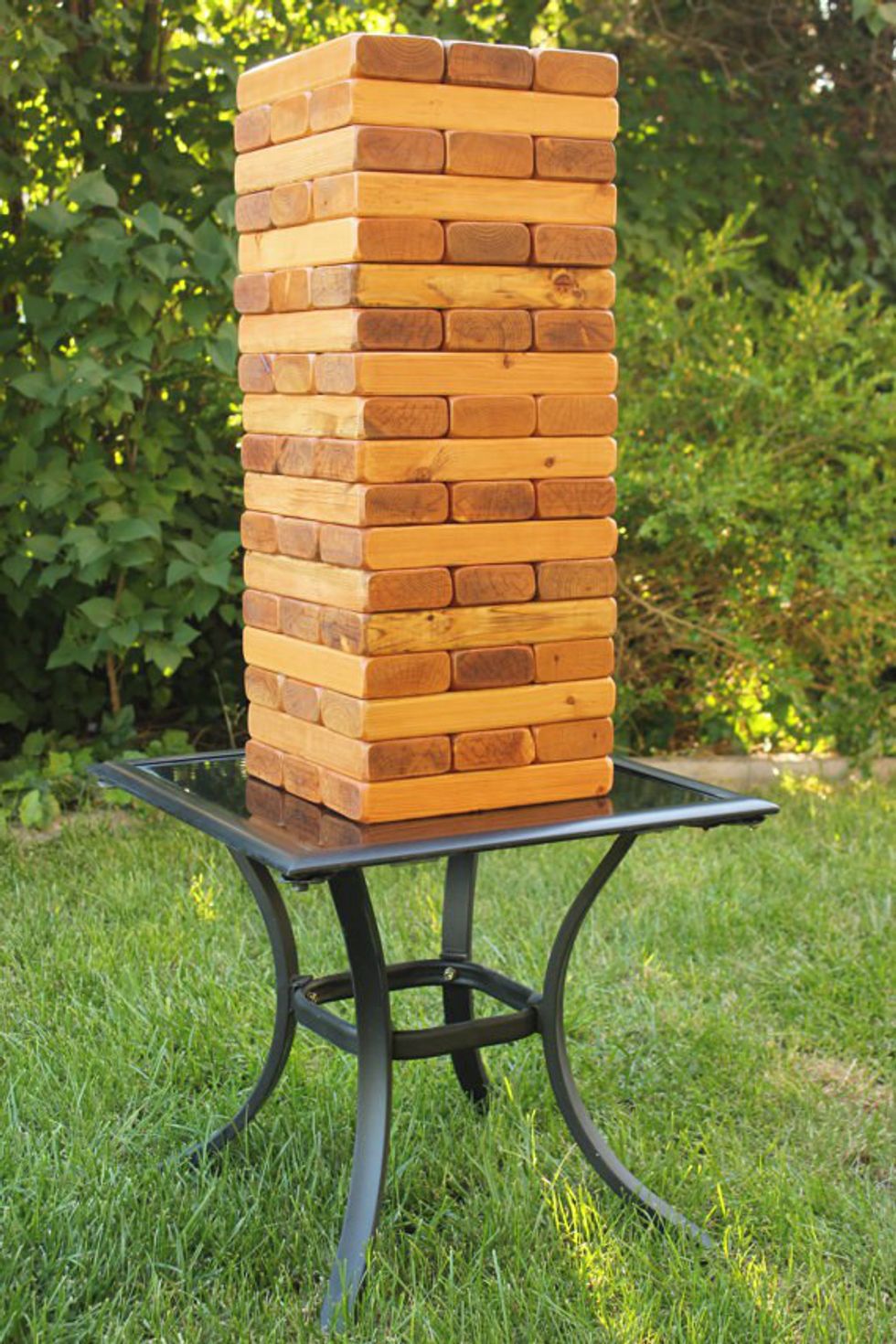 Because apparently everything is better when its bigger. To make this game follow these instructions: http://www.diypete.com/how-to-make-a-diy-giant-jen...
6. Connect Four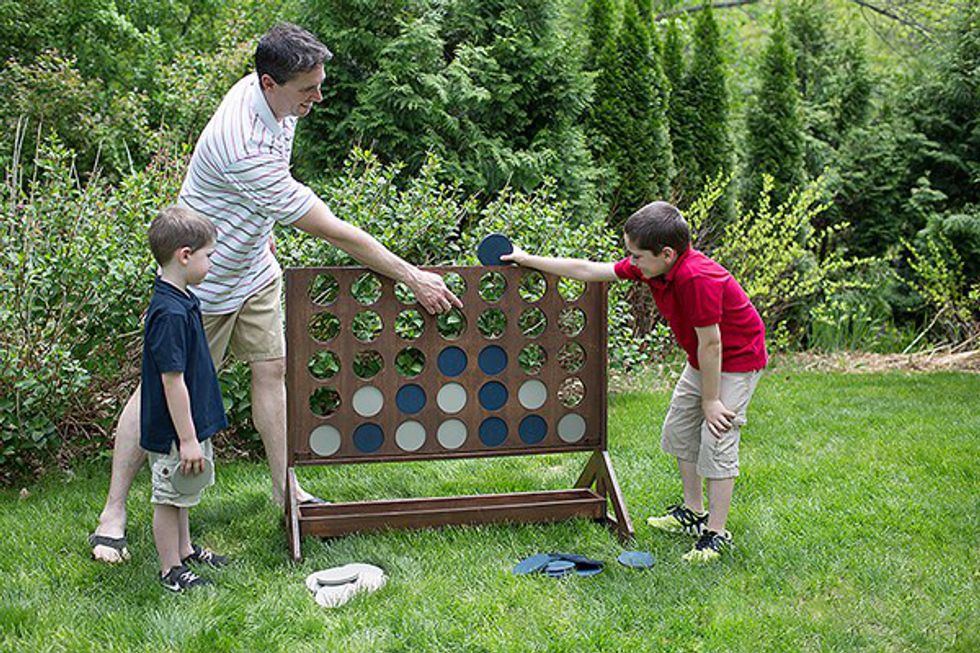 This game is more for the younger kids' enjoyment, but it makes for a fun project for mom or dad to build. Here are step by step instructions and a list of materials: http://www.diypete.com/how-to-make-a-diy-giant-jen...
7. Giant Lawn Matching Game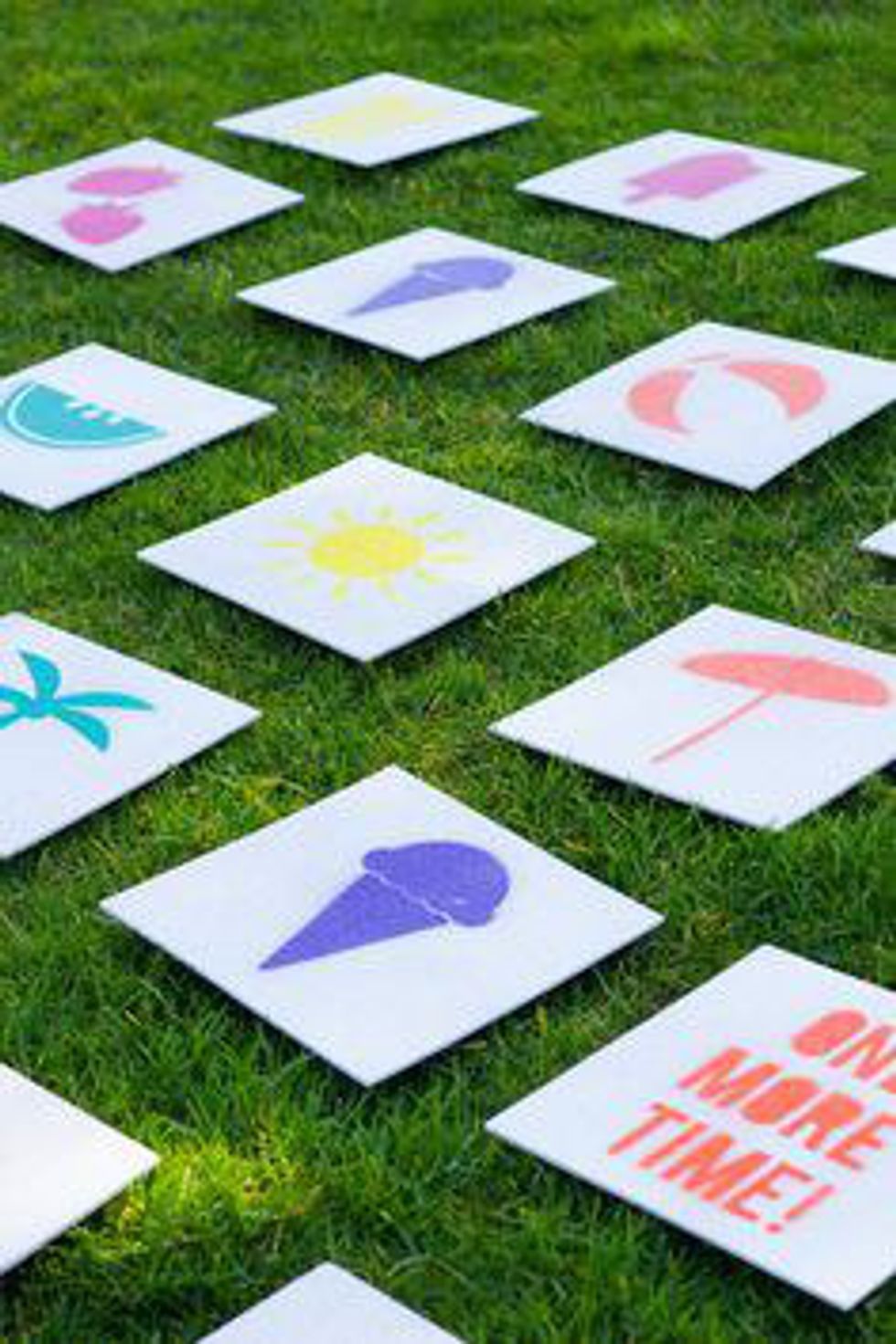 If you're crafty or artsy you'll love making this game. All you need is thick paper, or thin pieces of wood, stencils, and paint or markers. Draw whatever you desire on them, just remember to make two of each!
8. Glow Bowling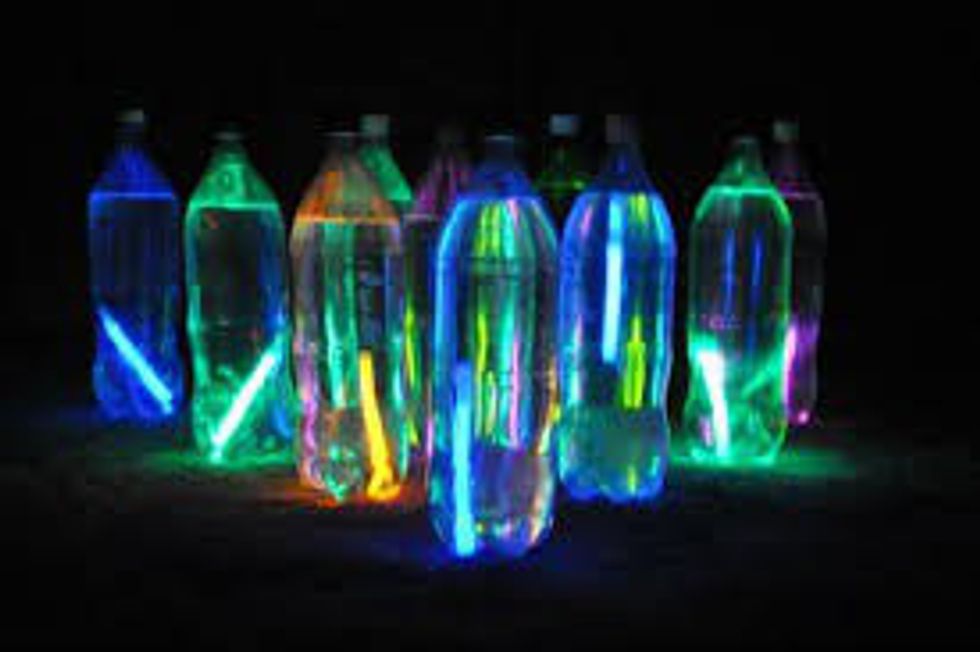 Bowling has been around for generations and is a game that people from each generation enjoys playing. So why not put your own "alley" in your backyard? Find ten bottles and glow sticks. Then fill the bottles with water and drop the glow sticks in and you have glowing bowling pins! You'll just need to get a ball heavy enough to knock over the pins. (Bonus points if you find one that glows in the dark.)
9. Horse Shoe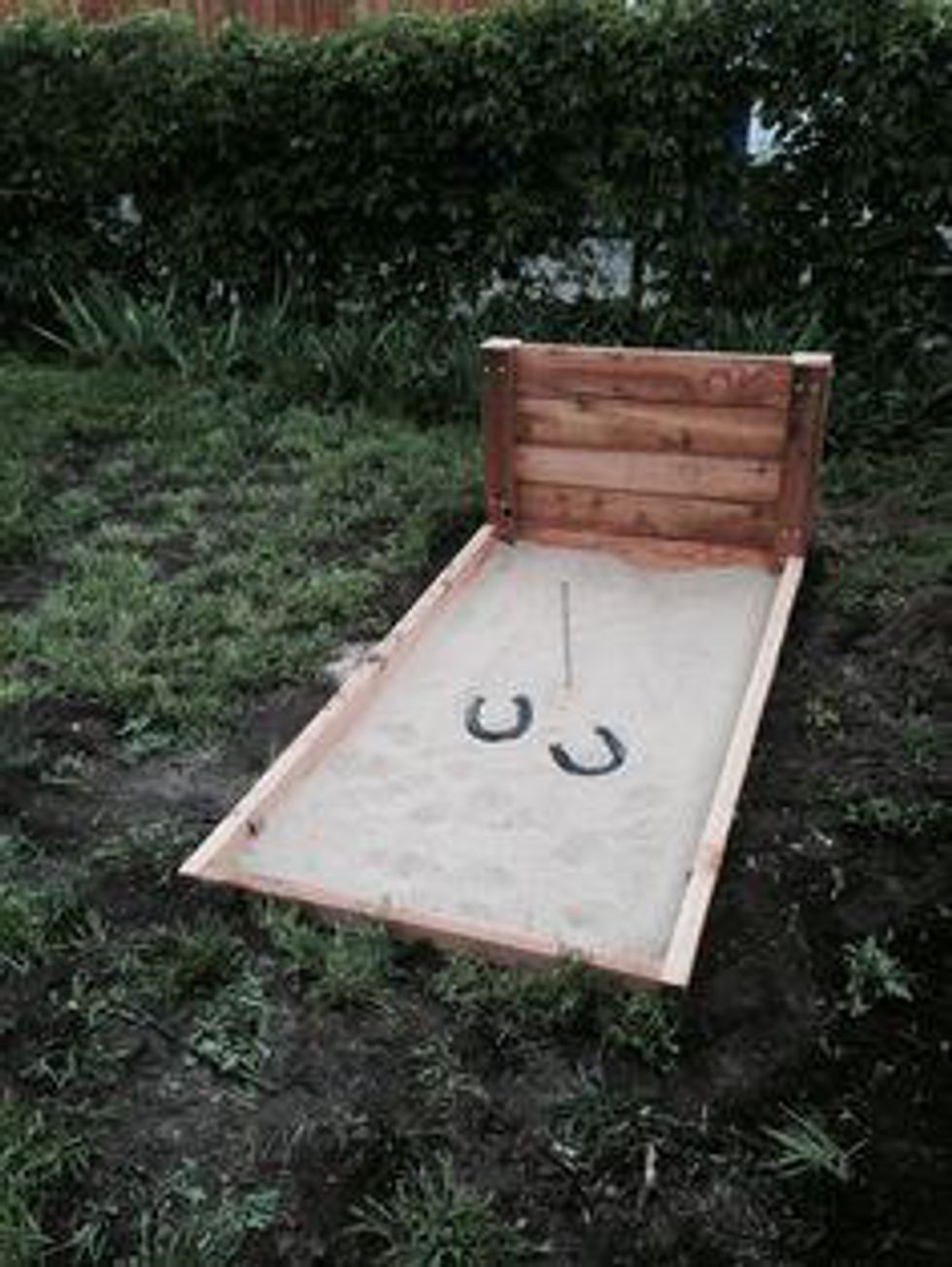 When someone says "old time game", horse shoe instantly comes to mind. Putting your own regulation game in your backyard is easier than it may sound, but it is a bit time consuming. Click here to find out how you can make your very own: http://www.diynetwork.com/how-to/skills-and-know-h...
10. Ring Toss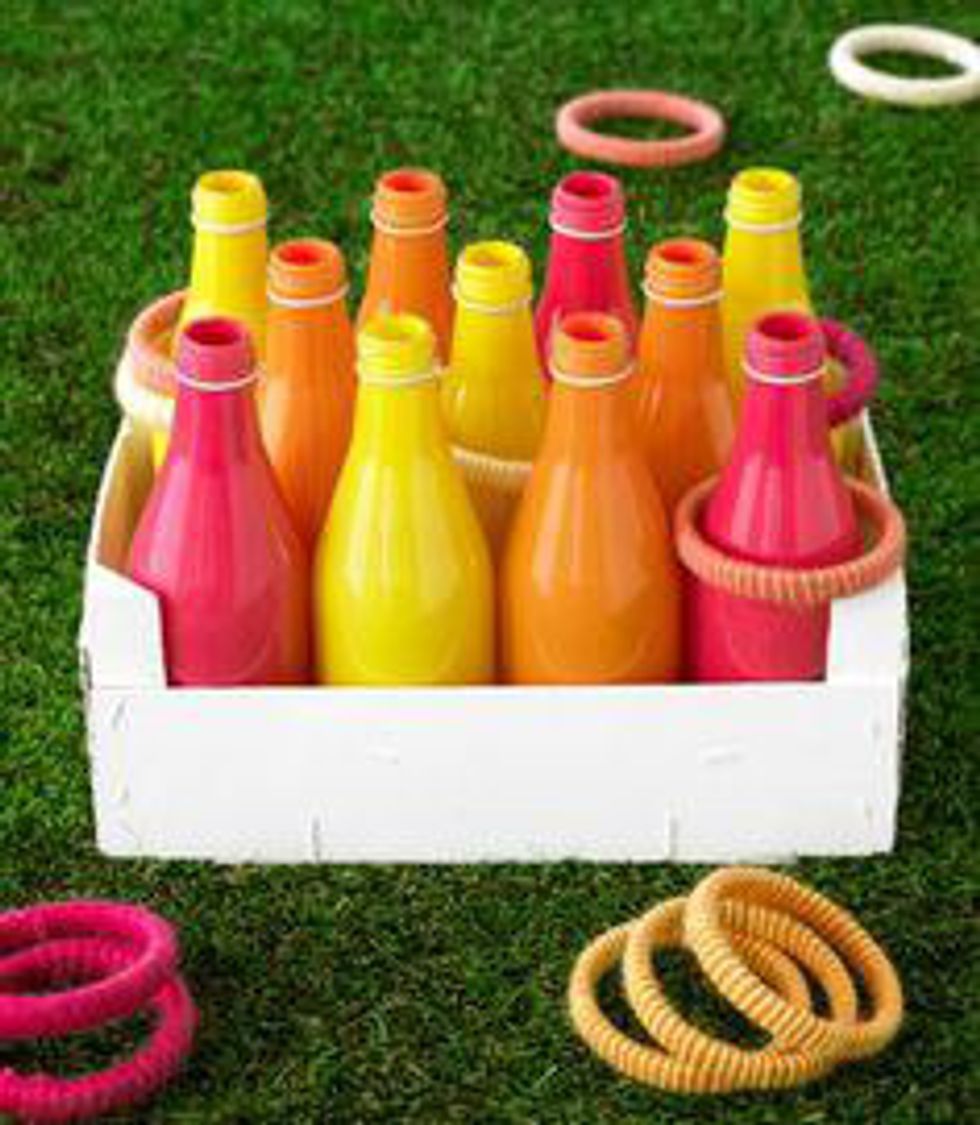 Bring this popular carnival game to your home with a few simple materials. First you'll need about 11 bottles, or however many you'd like. Second, you'll need a crate to hold them in. Buy, or make, some cheap rings and you're all set! You can add your own style by painting them or adding designs to the bottles, crate, or rings.

11. Tic-Tac-Toe

We've all played tic-tac-toe on the back of our placemats at a restaurant while waiting for our food, or in the back of our notebooks at school, but now you can play a larger version in your backyard. This is a simple game to construct. All you need is eight pegs and four pieces of string connecting two of the pegs together. Place two of them parallel in the ground, then cross the other two over them, creating nine squares. Then put X's and O's on cubes of wood, or rocks.
From classic games to giant games, all of these will certainly make any gathering enjoyable for all. Start building and make your backyard the place to be this summer!