Most people don't have a lot of time. Either with work or school, we are all super busy people. But we all love dressing up for Halloween? Am I right? If you're low on money or if you are low on time here are some great costumes that will take no time at all to create!
1. Where's Waldo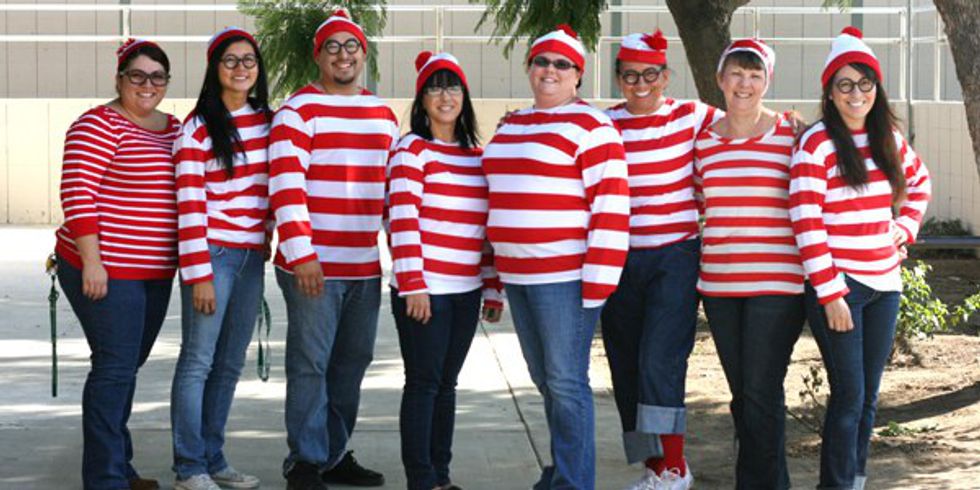 If you're going for simple, Where's Waldo is just for you! All you need is a striped shirt, glasses, jeans, and a red and white hat. Super simple and super cheap.
2. Jack and Coke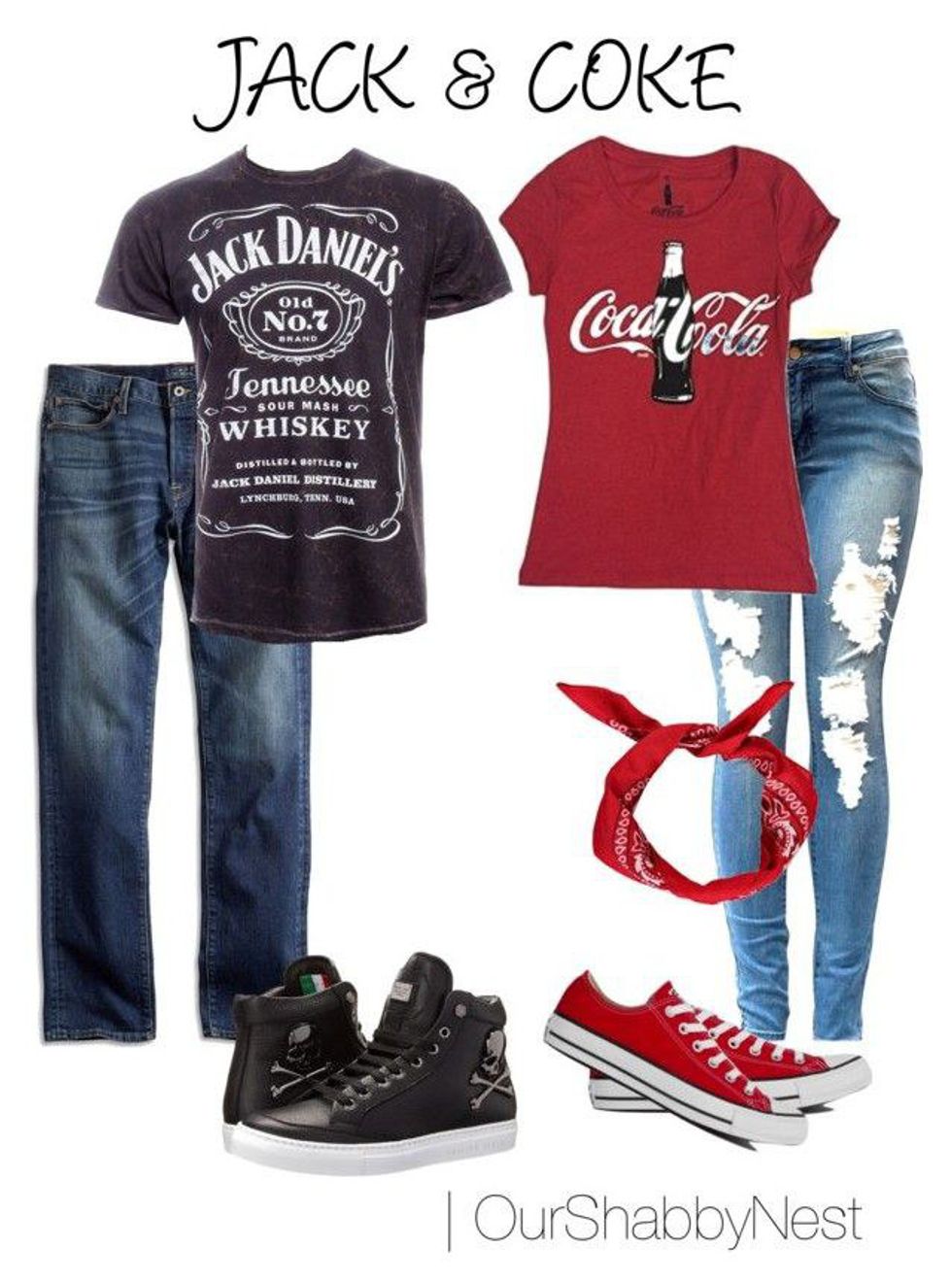 How cute would this be for a couples costume! Walmart or target always have these types of shirts. Who wouldn't want to be their favorite alcohol for Halloween?
3. Tom Cruise from "Risky Business"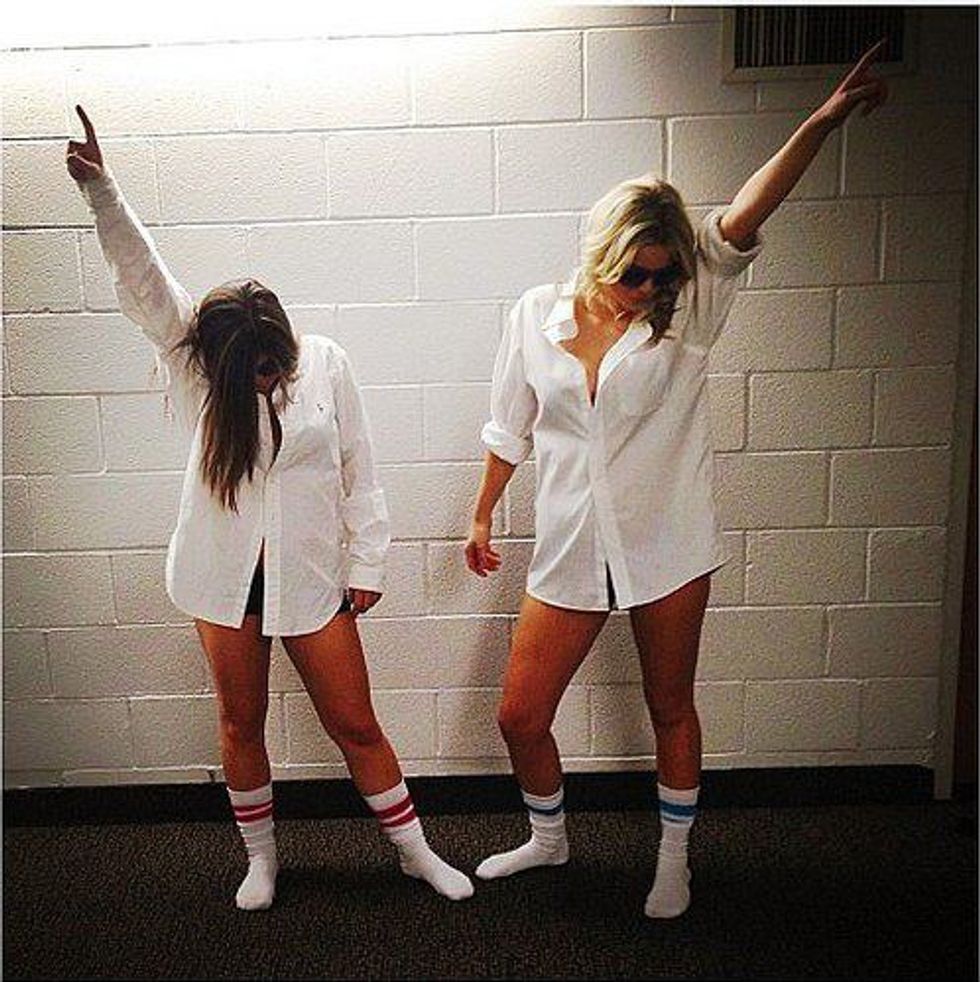 Maybe this has been overdone. But it is super easy to do and super cheap as well. Grab your dad's white long sleeve shirt and some white socks and you're golden.
4. "Oops, I Did it Again" Britney Spears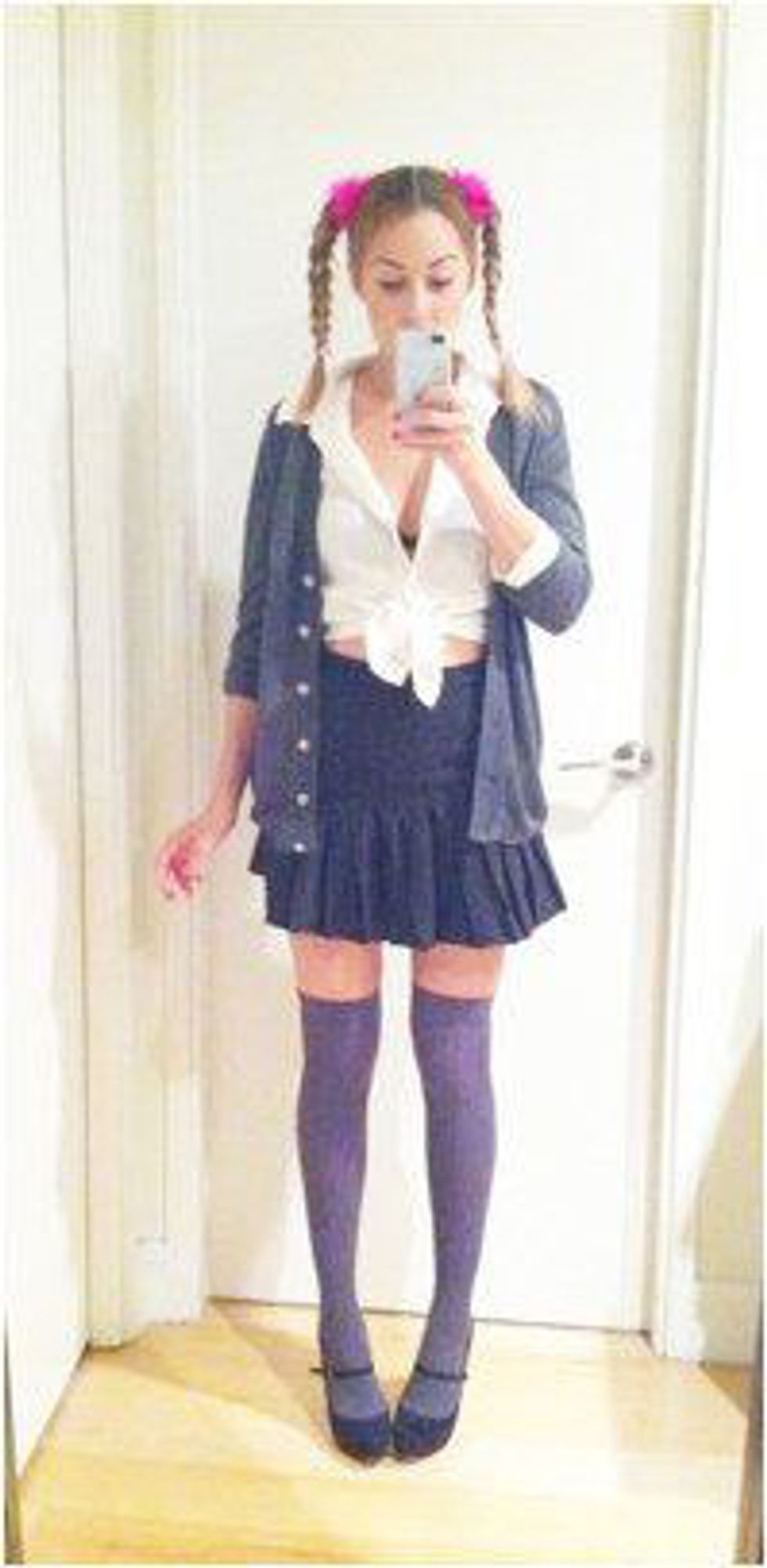 How cute is this? Sexy, yet cute. I'm sure you could find some of this in your closet. Put your hair in pigtails and you got yourself a Halloween costume!
5. Three blind mice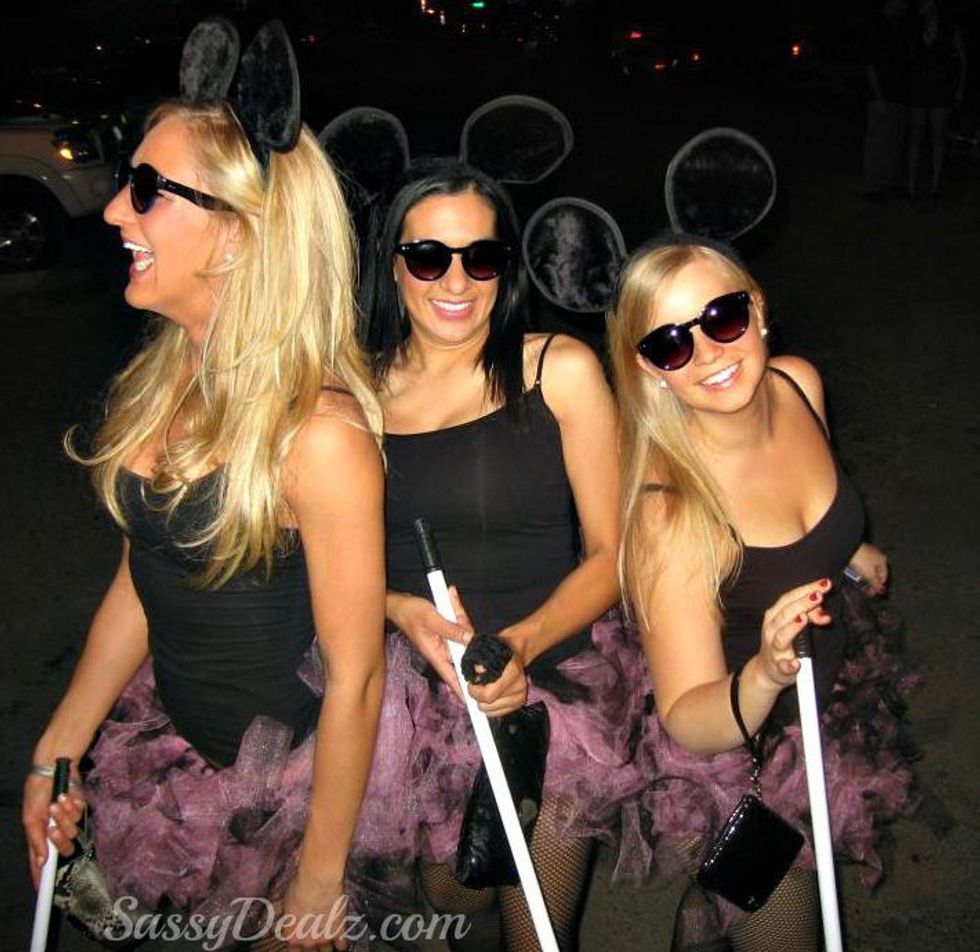 A cute friends costume idea! You literally only need black clothes, some type of stick, mouse ears, and black glasses. Cheap and will take you no time at all to put together.
6. Regina George from "Mean Girls"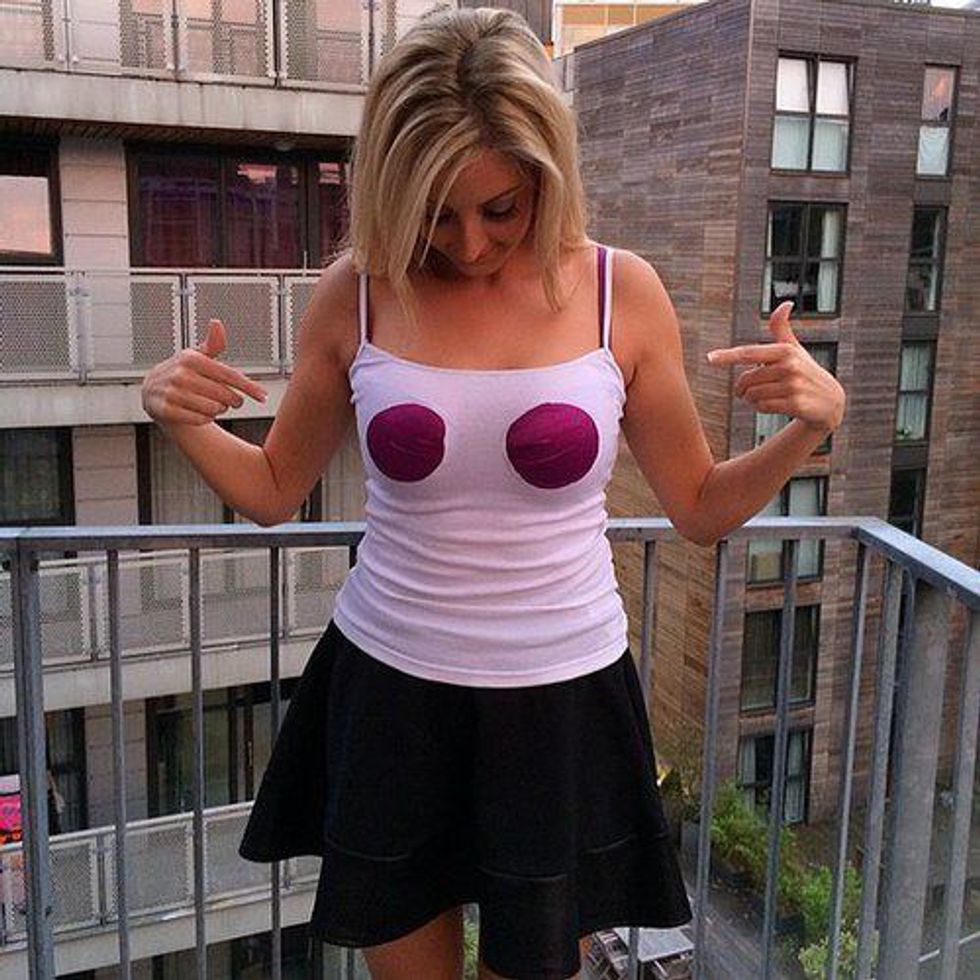 This is still everyone's favorite movie right? I don't know about you, but mean girls never gets old. Cute two holes in a white tank top, grab a skirt and your Regina George from mean girls. And we wouldn't want to be her?
7. Taylor Swift "1989"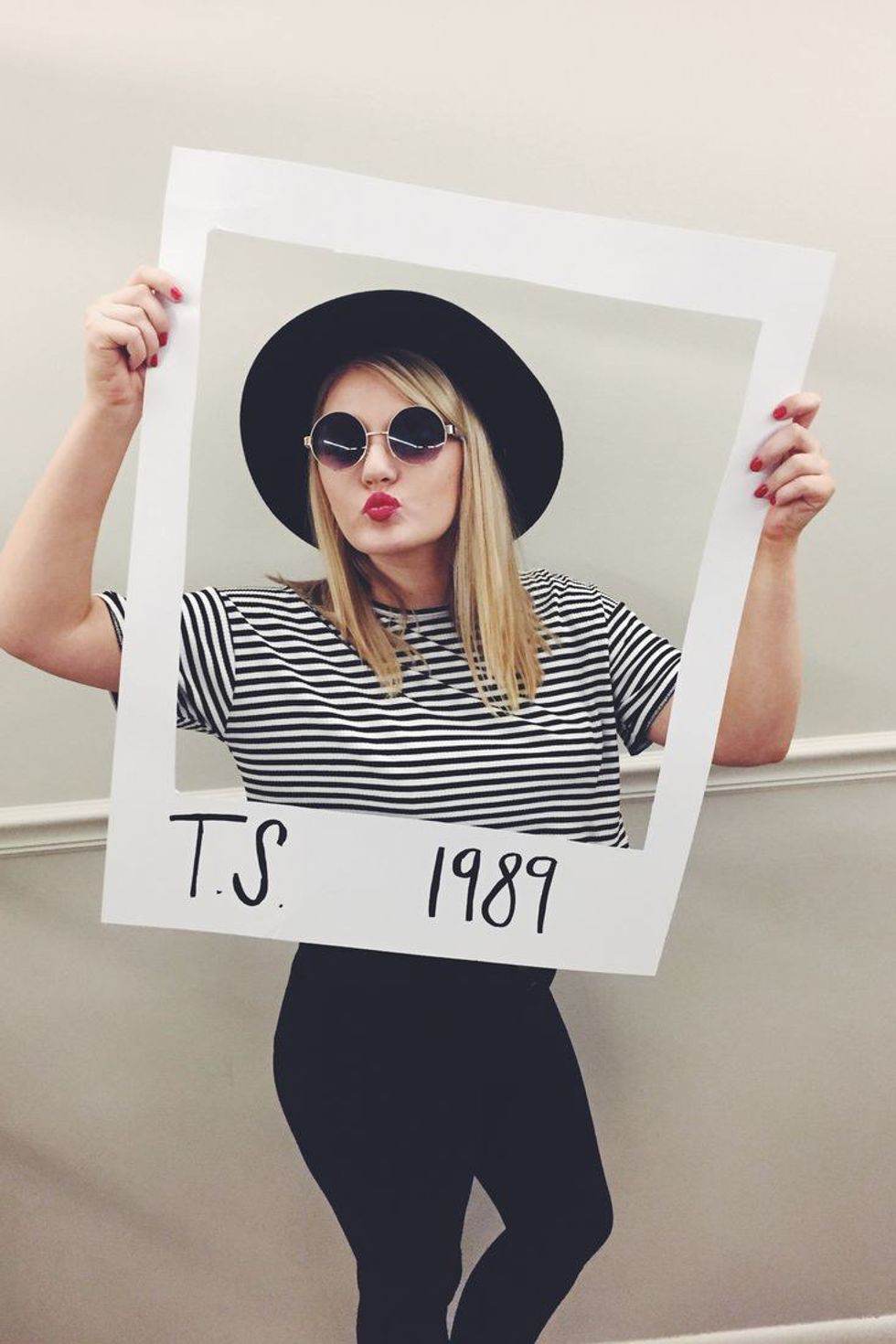 I love this idea! Dress like the ultimate Taylor Swift for Halloween from her 1989 album. Stripped shirt, black pants, a cute hat, sunglasses, and you got forget her classic red lip look.
8. Frat boys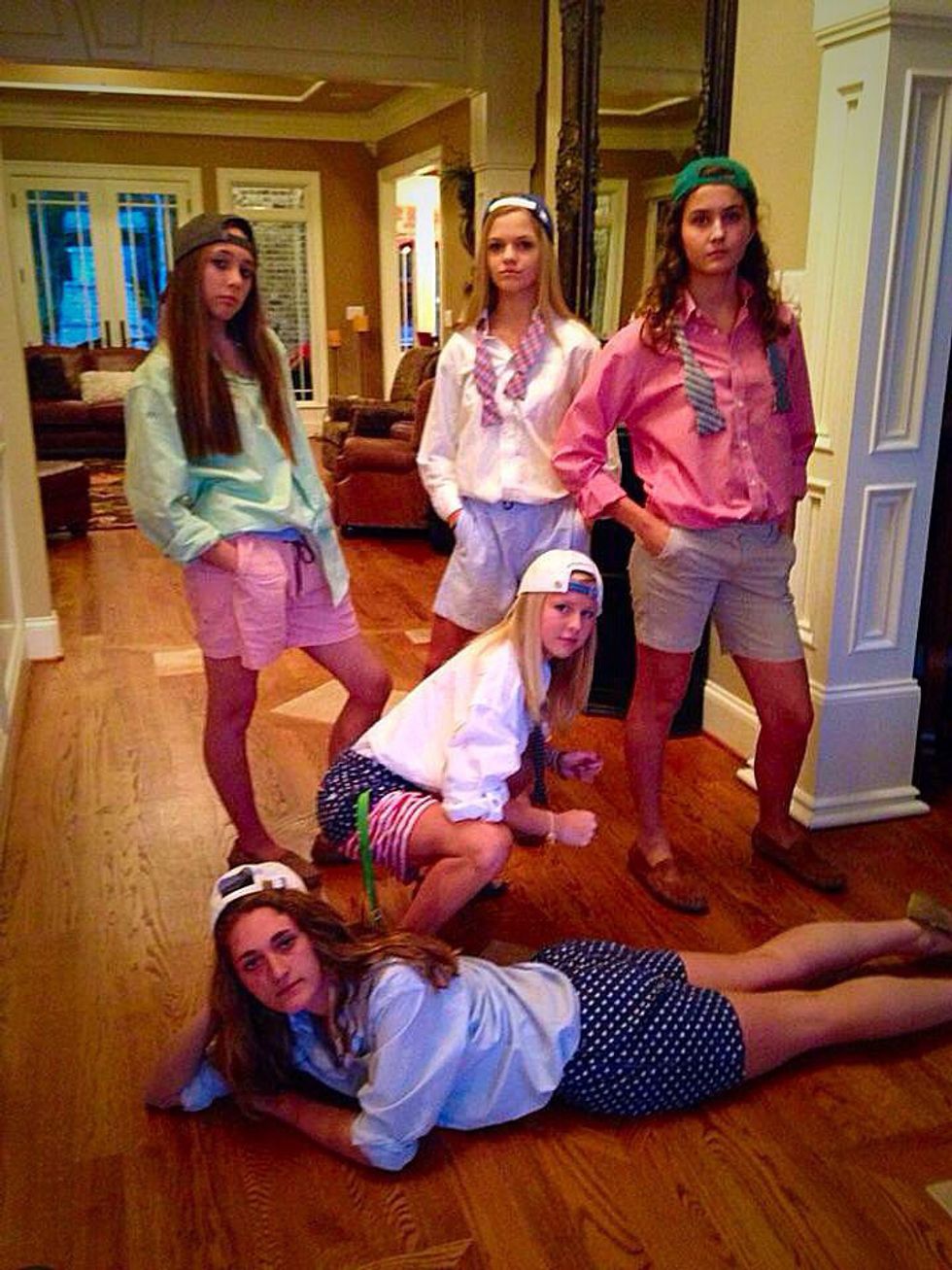 Borrow your brothers or boyfriends clothes and you could be a frat boy for Halloween. How comfy does this look? Doesn't take much clearly! Would cost no money at all.
9. Rosie the Riveter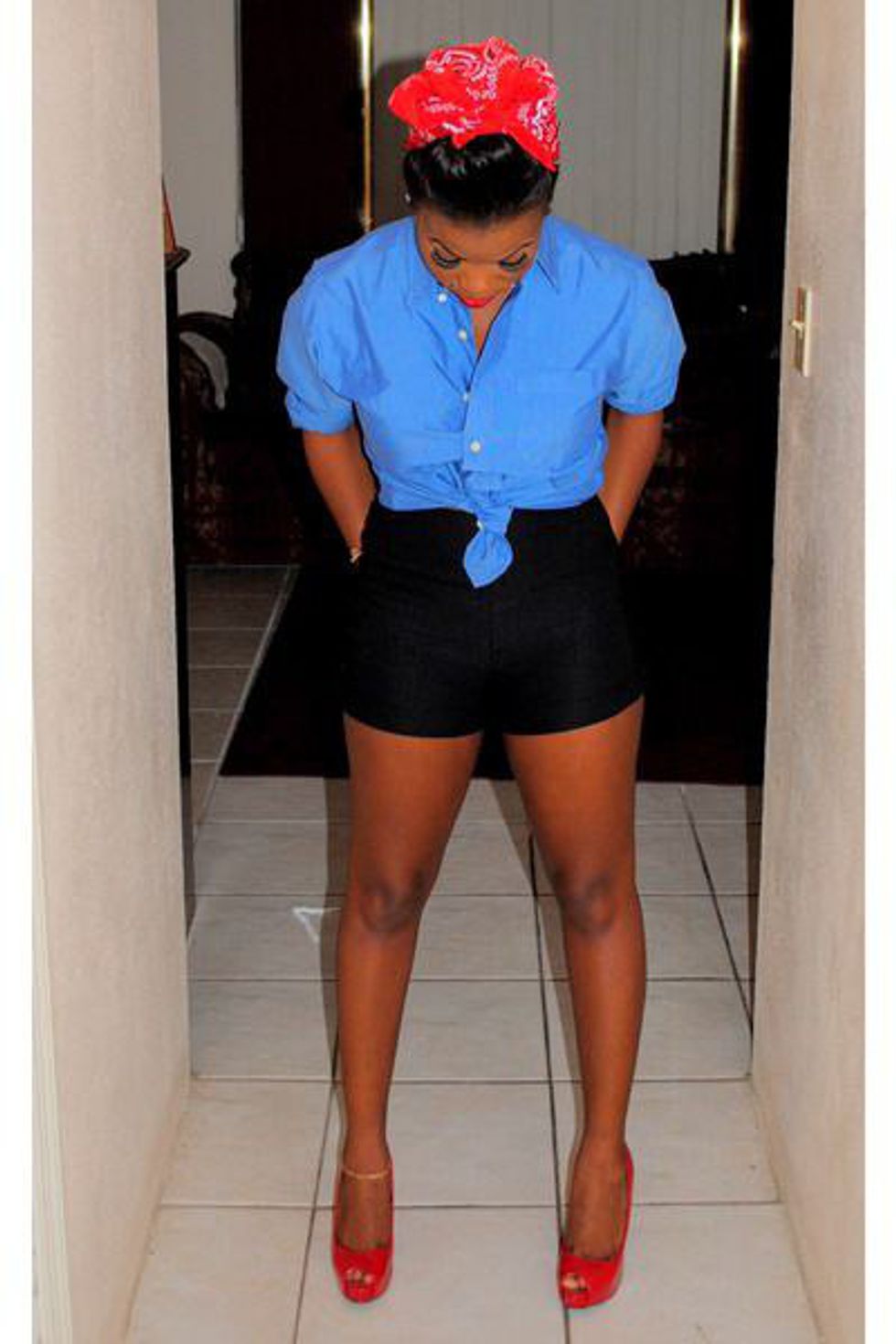 Classic Halloween costume that I always love! Black shorts and a jean shirt, with red lips and a red bandana. Super cute for Halloween.
We can do it!
10. "Orange is the New Black"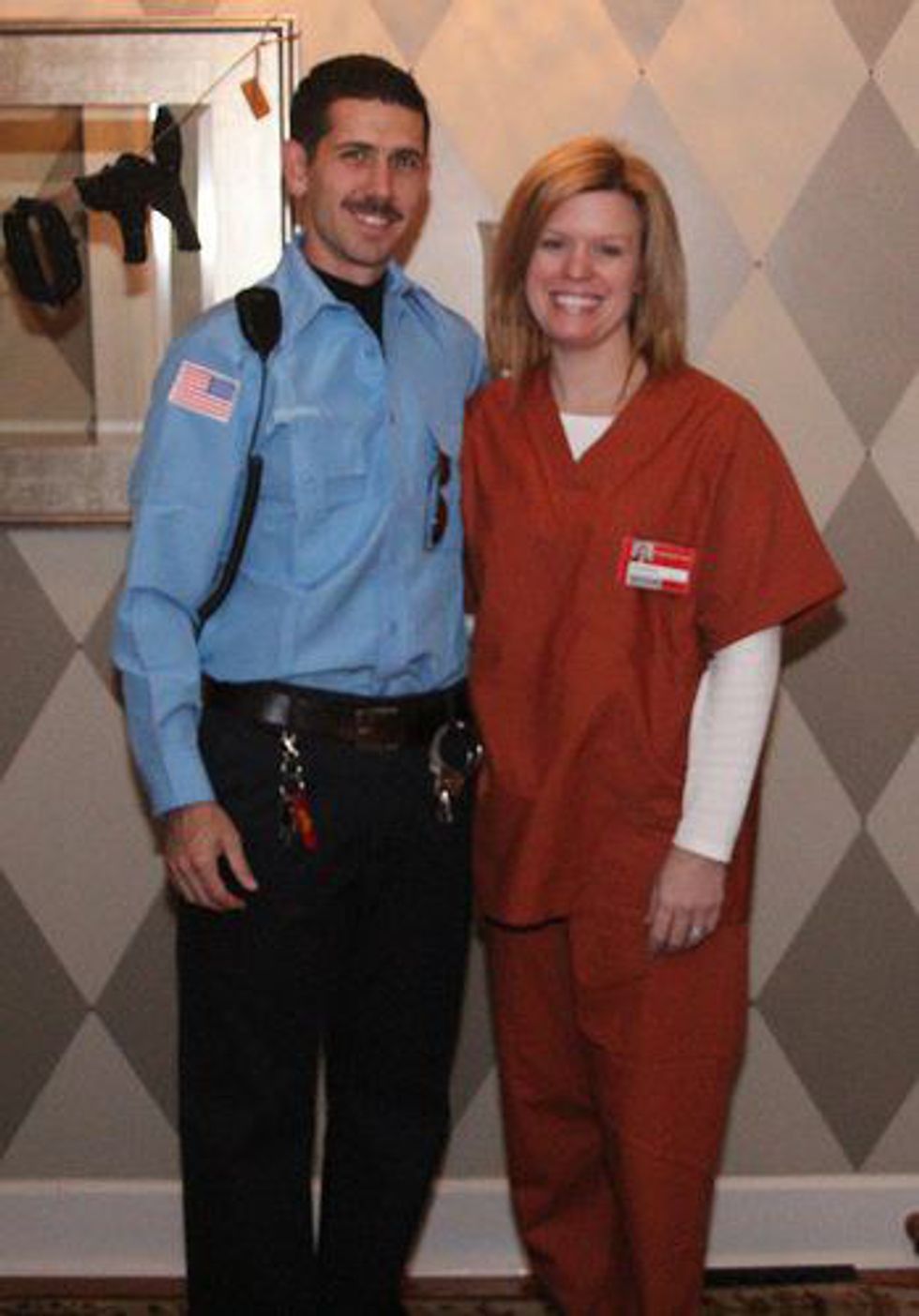 Everyone's new favorite show? Right? Just go get some orange nurse's scrubs and you are a character from orange is the new black. You will also be warm and cozy as well.
Happy Halloween!