"It's the most wonderful time of the year." Well, almost anyways! Thanksgiving is just days away. A holiday of eating, eating and more eating. Did I mention there will be lots of eating? There will be food, food, and oh some more food. Turkey, mashed potatoes, stuffing, gravy, yams, cranberry sauce, green beans, pumpkin pie, apple pie, and so much more. This may be the holiday with the best food, but the message of the holiday should never be forgotten. Be thankful or what you have! Here are memes that will make you gobble out loud!
1. "I'm patiently waiting for Thanksgiving like..."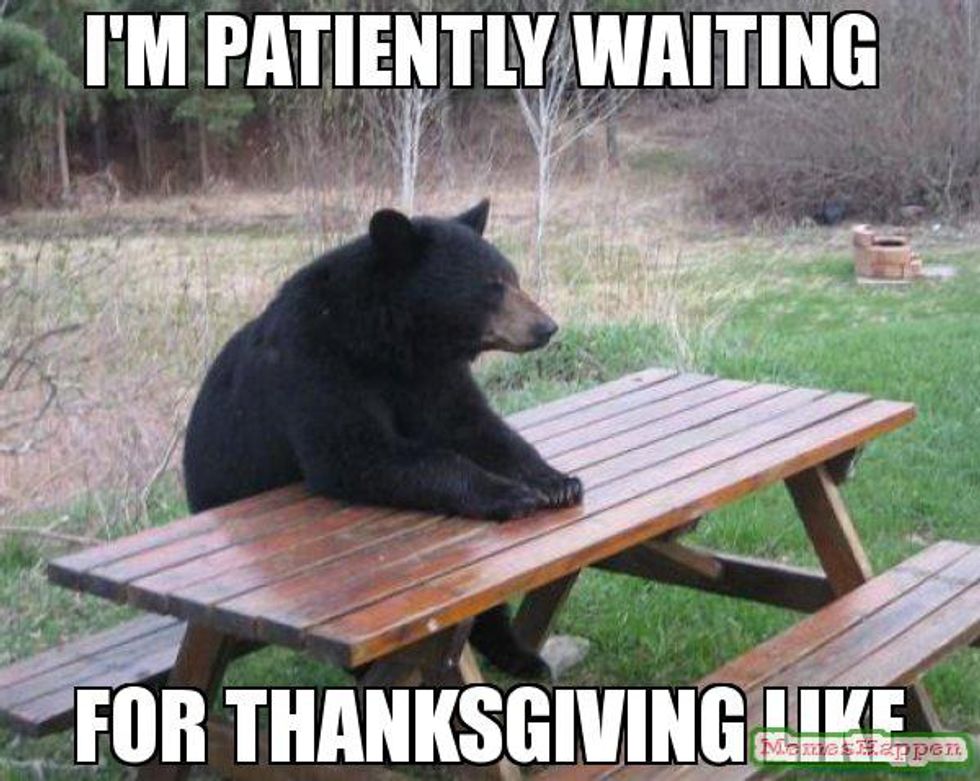 2. "This is me thinking about Thanksgiving."
3. "Told dinner will be at 6 P.M. Arrives at 10:30 A.M."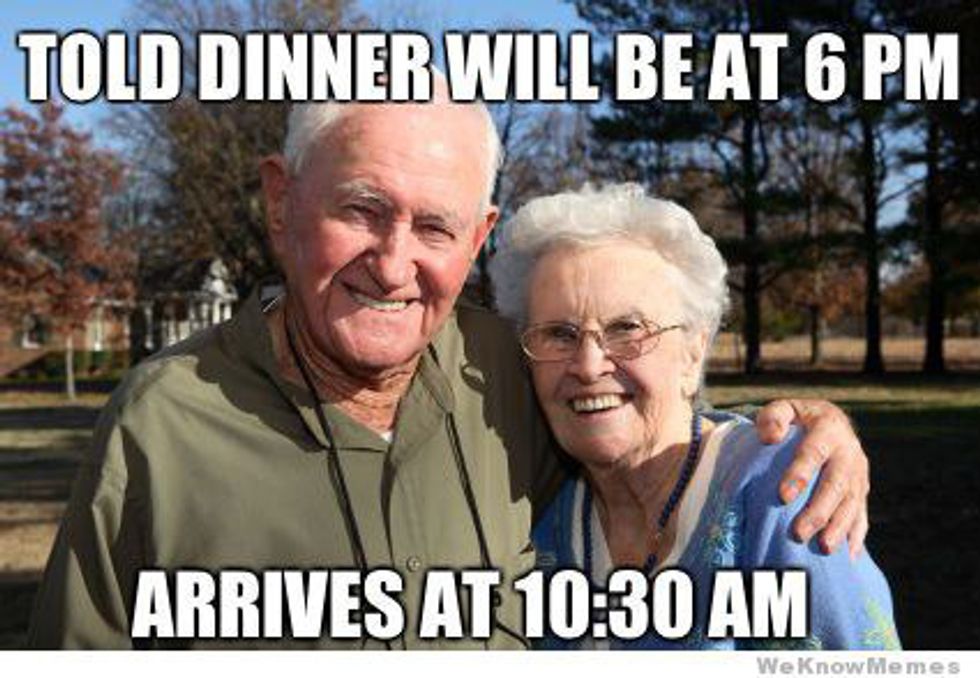 4. "Brace yourselves. Dysfunctional family stories are coming."
5. "One does not simply have only one piece of pie on Thanksgiving."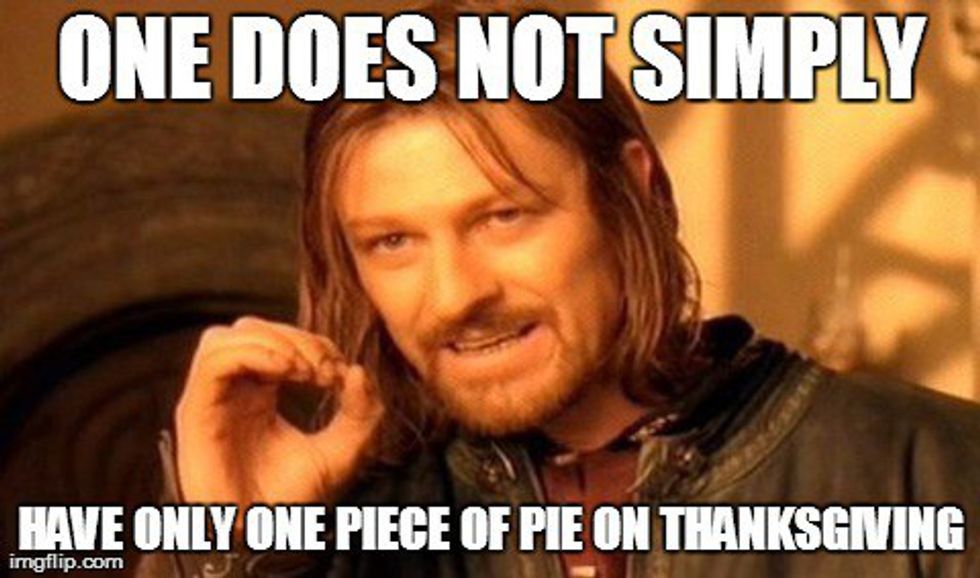 6. "Thanksgiving Day and the food is ready."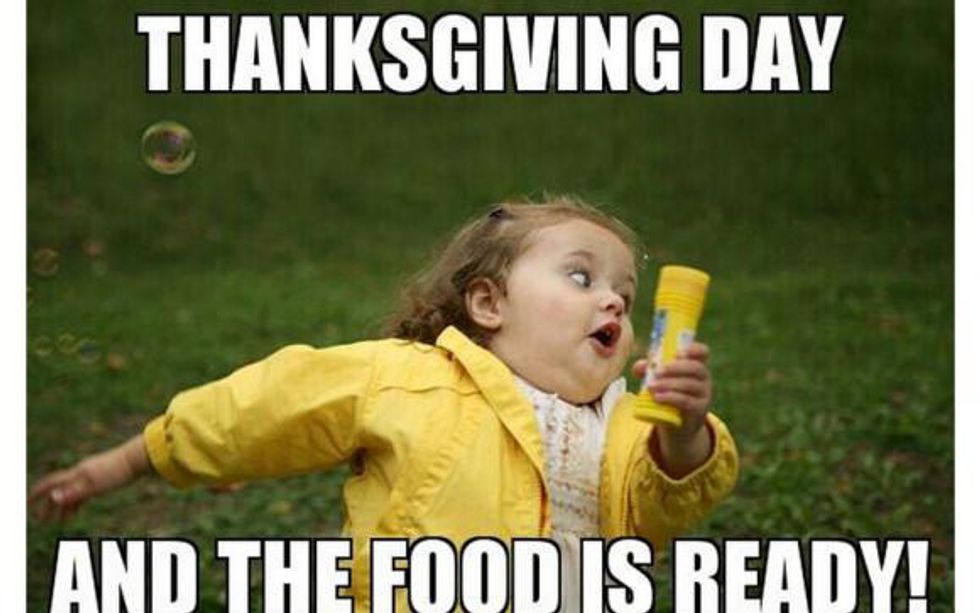 7. "I can't eat another bite. Oh look, pie!"
8. "So you're telling me.. Your stomach is going to hurt because you ate too much?"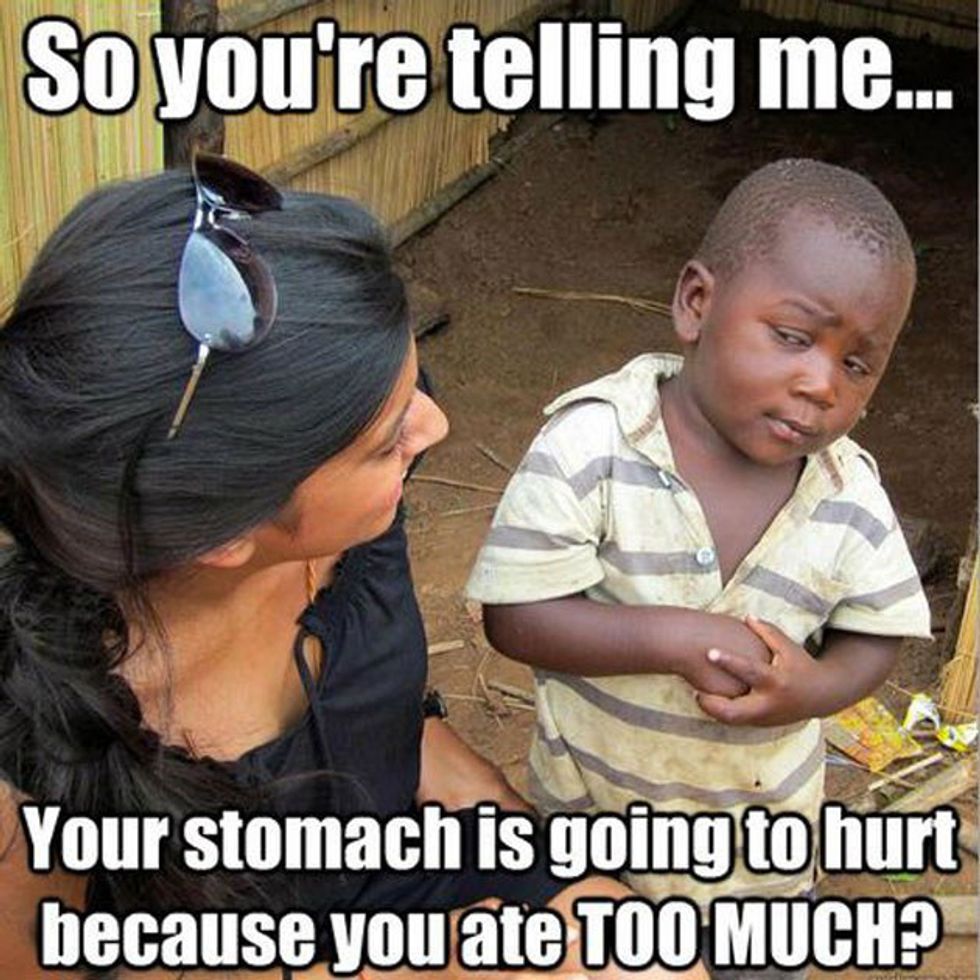 9. "How I feel after Thanksgiving."