July 4, 2013, is the day that changed my life forever. On that day, I became a Godmother. It is nearly impossible to put into words how greatly this blessing has impacted my life. To this day, I am overwhelmed with joy and thankfulness because of the opportunity that my Uncle and Aunt have allowed me to have. Without any questions and hesitations, I agreed to take on the role as a Godparent and it has be an honor to say the least.

I have been an only child my entire life. I have no complaints with being an only child, but it does come with some downfalls. Not having siblings means that I am never going to be an aunt. I find myself feeling slightly blue when I think about that because I have seen the way that my Aunts and Uncles treat me, and I wanted nothing more then to be able to give that in return. Being a Godmother has given me the opportunity to be an "aunt" and for that, I am forever grateful.
I was born on July 7, but the twist is that I was supposed to be born on July 4. Nevertheless, the fact that my Godson was born on July 4, the day I was supposed to be born on, seems as if it were meant to be. I feel as if I was almost destined by God to become a role model for my Godson. I know I may sound totally insane, but it's the small things that make me think further in depth. So for technically having the same birthday, I am grateful that we will forever share this memory together.
Being a Godmother comes with responsibility and motivation. I motivate myself to become a spectacular role model for my Godson. I want him to have the same hard work and dedication tactics that I do. I want to see him excel, to say the least. I want to shower him with gifts and love until he is 50 years old. I want him to know that no matter what the situation is, he can always come to me. This is my chance to be like an older sister or an aunt to my Godson and I promise to not let him down. You are a miracle baby and I'm so blessed to be here for you.
I love you, Zachary Aiden Klingler.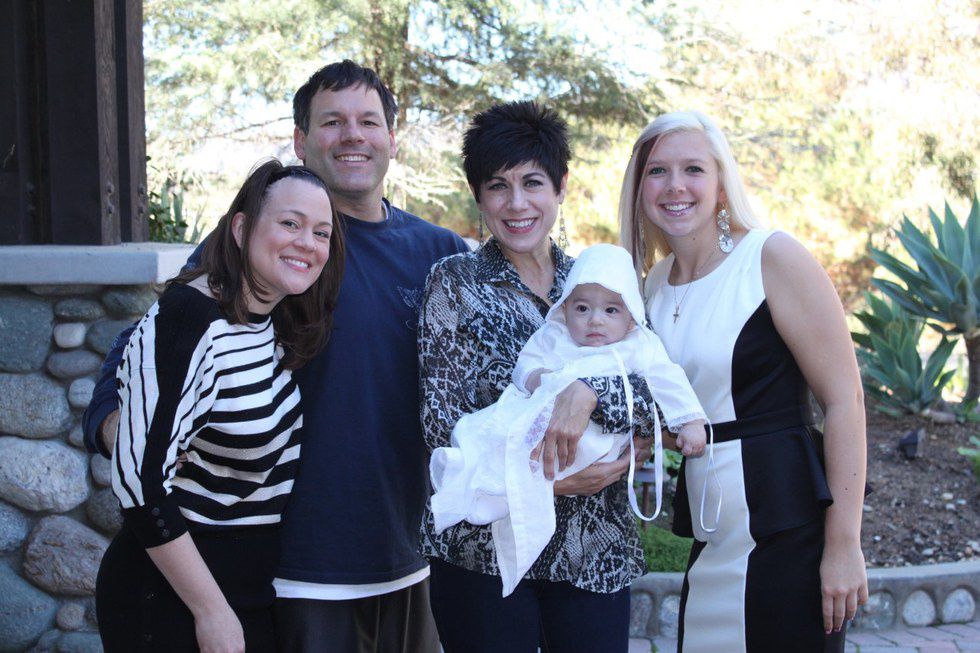 Uncle Max, Aunt Darlene, My mom, Zachary and me. This is the day I officially became his Godmother.