Two weeks ago, I ended up misplacing my license and I looked everywhere. It just straight up vanished. I tried to see if I could replace it online but if you are replacing a lost or stolen license you have to go to the dreaded Department of Motor Vehicles. Here are some methods I found to make sure that your trip to the DMV is not the actual worst.
1. Check to make sure you can't do it online

Obviously, if you can do it online, that is your best option and it will save you a buttload of time.
But if you have to go into your local DMV ...

2. Make an appointment
If you know you have to go, and you don't have to go in the immediate future, make an appointment. I can not stress that enough. When I went, the appointment line was tended to move super quickly while those without an appointment had to wait.
But if you are like me and didn't have an appointment ...
3. Read the reviews for your closest DMV
You may have to sort your way through some ugly one-star reviews, but there are some that are extremely helpful especially if you are in between two DMVs.
4. Google is your friend
When you type in your favorite DMV, then it will come up on the right side of the screen. Underneath the address, you will see a menu saying popular times. Click through to look for the littlest bar and see if one of them will fit your schedule. It's not set in stone but it's based on past records so it has some validity.

5. The DMV has a live record of wait times

If you need to go to the DMV ASAP, this is your tool. You can set it to any DMV in California.
6. When you get to the front of the line speak slowly and clearly

The last thing that you want is for them to mishear you so you have to start from the very beginning.
7. Be prepared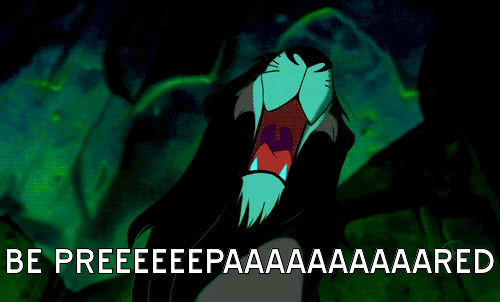 Check online to see what documents you might need for whatever you are trying to accomplish and make sure you check, double check, and triple check that they are all there before you head over.
But also, you may have a wait so bring a book, or a game boy, or your handy dandy fully-charged phone.
8. No headphones for you
No headphones unless you are good at listening to two things at once, which I am not. While they do display your number on the screen, the DMV tends to say the number out loud and repeat it twice if no one is showing up. If you are too busy jamming you might not hear it and end up forfeiting your spot.
9. The DMV does not accept credit cards

They will accept cash, checks, and debit cards, though. I only state this point because the individual in the window next to me, unfortunately, did not know.
10. Remember that the DMV employees are people

Not that you would think that they were sloths or anything. But if something comes up that you don't really enjoy, don't yell at the person in front of you. They are just a messenger, so don't shoot them.
BONUS: All California DMVs open at 9 a.m. on Wednesdays! So while you may be the first person in line if you get there at 8, you might not be a happy camper waiting at the front door of a DMV for an hour.

While I can't promise that this will make sure you have the best and smoothest time at the DMV, it should bring you a little bit closer to this: