Recently I was lucky enough to be able to go to Disney World with my friends for the first time since I was young. So much has changed in Disney since I went, and there is so much to do there, it's insane. From eating places, to rides, to meeting characters, here are some things you have to make sure you do next time you plan a vacation to Disney!
1. Eat at Be Our Guest
One of the coolest looking restaurants in Disney, it's inspired by the movie "Beauty and the Beast," and let me tell you, the restaurant is so authentic. You can sit in the ballroom or the West Wing that looks exactly as it does in the film. Going for breakfast is so much fun because you can order a huge chocolate-fried donut that will make you wonder how you can ever eat anything else again without feeling let down. Plus, they give you pastries with your meal and if you order "the gray stuff" (a chocolate cupcake with gray icing), your breakfast will be complete.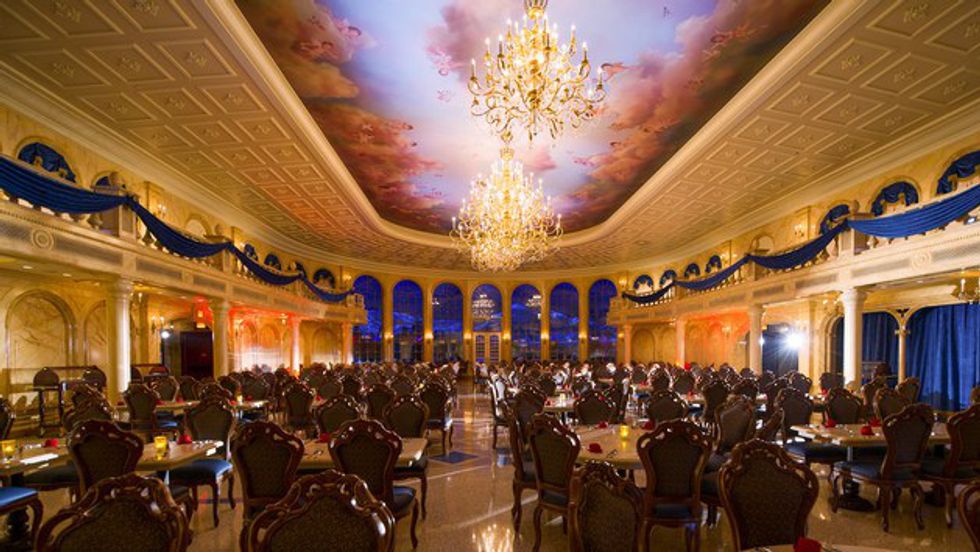 2. See "Fantasmic!"
This Disney show in Hollywood Studios is well-known, but it's a classic. It's a night light and water show with characters, music and amazing spectacles (like fire on the water) and describes Disney in a nutshell. Especially when you get to sit front row, it's a cannot miss experience and one of the best shows at Disney.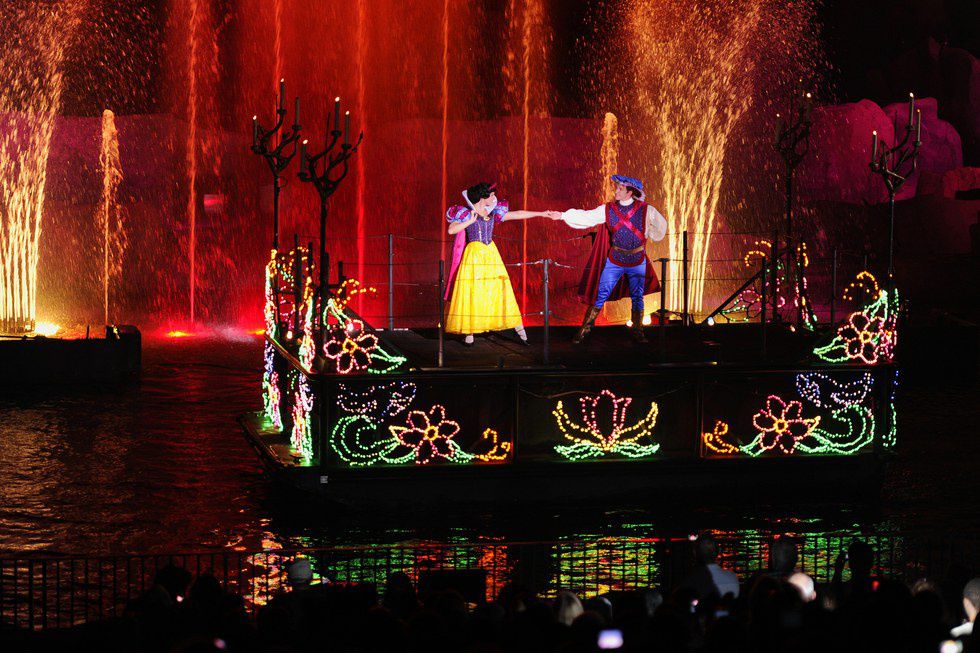 3. Go to character breakfasts/dinners
Going to breakfast or dinner in Disney is great enough with the delicious food they give you and if you're lucky, an unlimited amount of Mickey waffles. But what makes breakfasts even better at Disney is when they feature the characters as they walk around and talk to you. Who doesn't want to eat and meet Mickey, Alice, Cinderella, Prince Eric, Pooh and Tigger as they eat?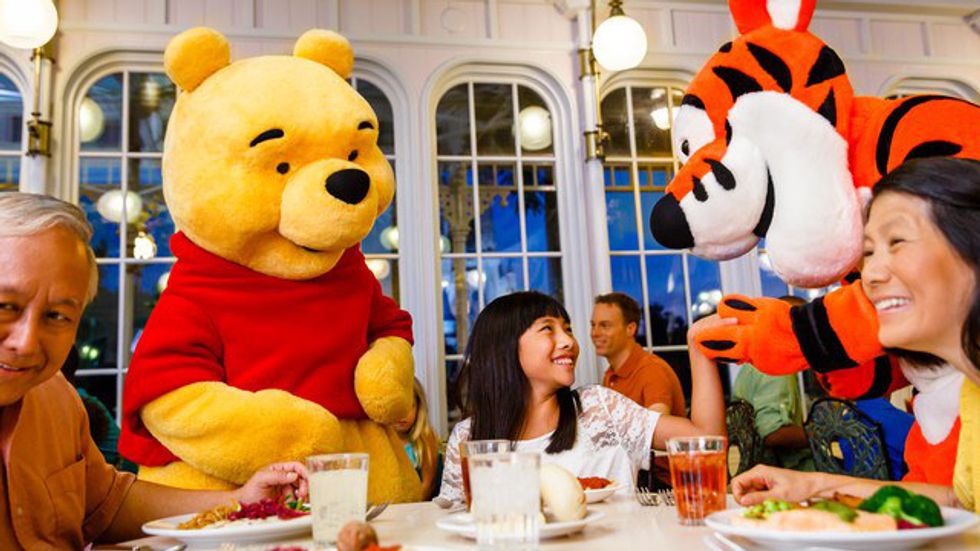 4. Take hundreds of photos
And yes…I mean hundreds. Take pictures on the rides, in front of the landmarks, with characters and in restaurants. You won't regret it. Capturing those hilarious moments with friends or family is what is going to make you look back on the trip for years and years. You might even take a picture where everyone decides at the last minute to actually do Avengers poses and doesn't let the two people in on it who were begging them to do it in the first place…True story.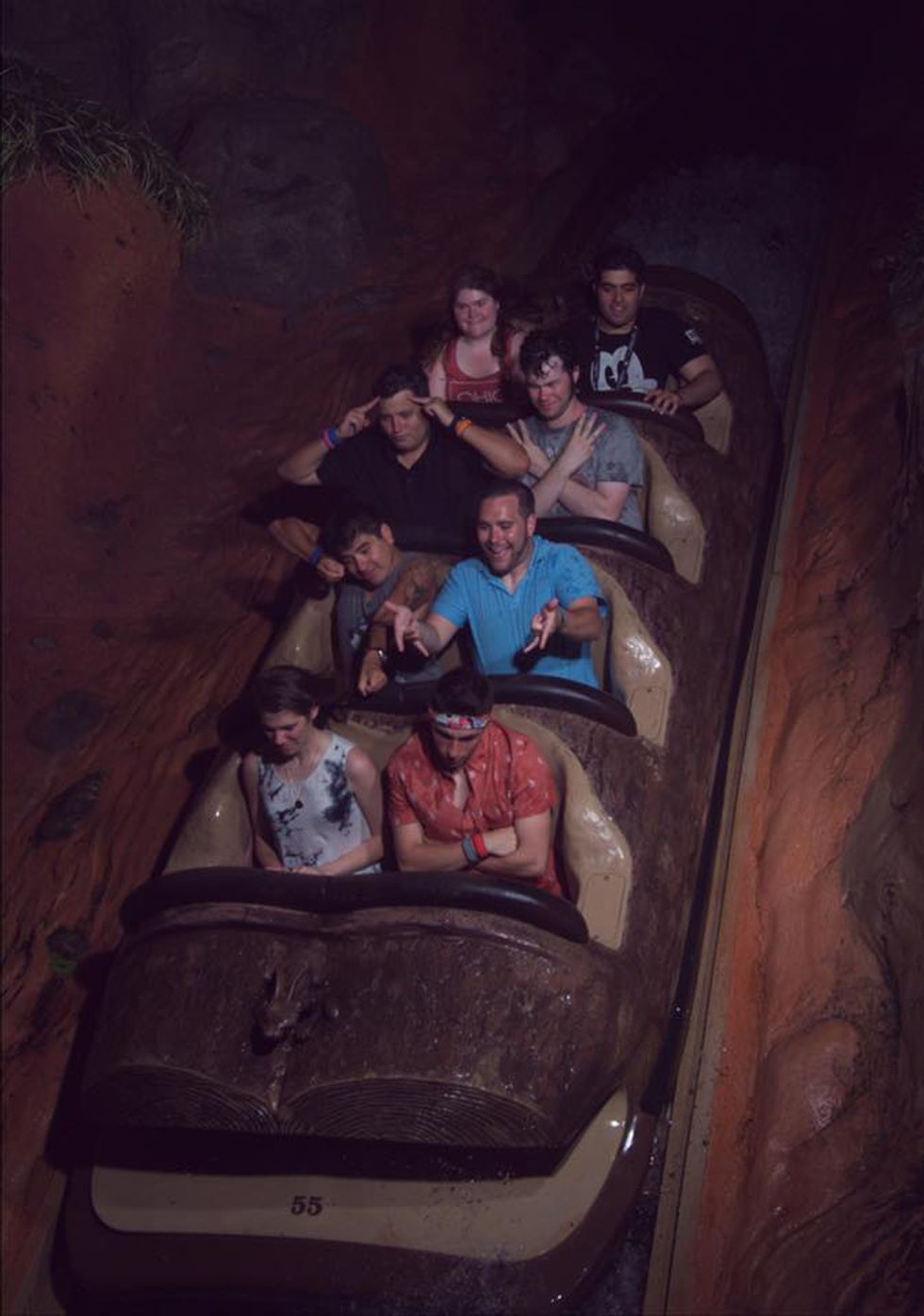 5. See a parade
I had never been to a Disney parade before but after seeing my first one at 3:00 on Main Street, I will make sure every Disney trip afterward includes a parade. All of the floats are gorgeous and so many of the characters are there! If you miss a character in the park, chances are they will be in the parade for you to see. It was one of the most magical and nostalgic things I did at Disney and I encourage everyone who goes to see at least one of the parades.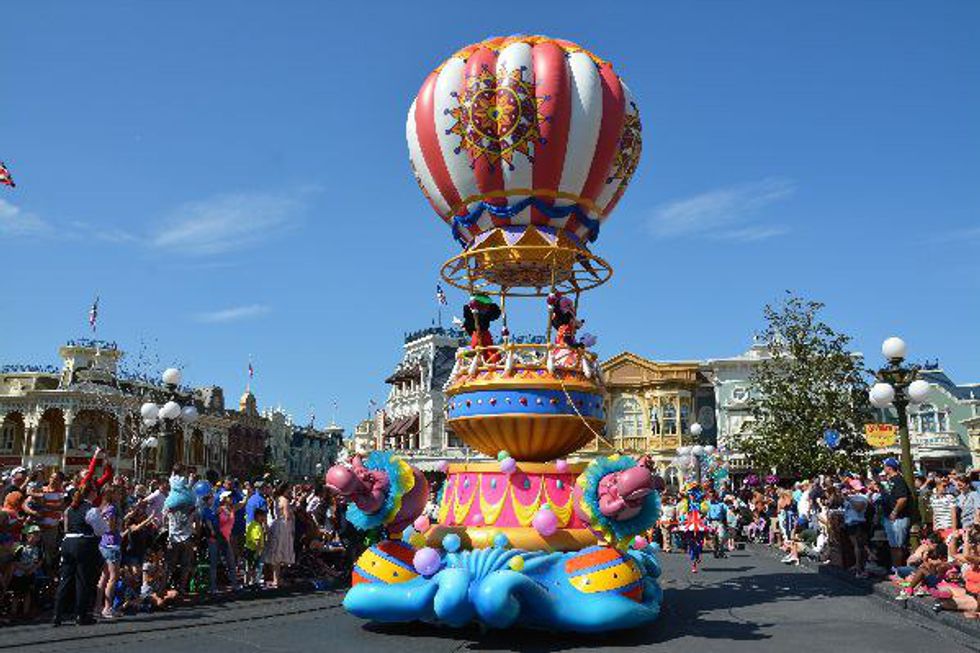 6. Visit Epcot
If you're going to go to Disney World, you have to go to Epcot! There is no option, it's mandatory. There is nothing better than getting to walk around looking and experiencing all the countries as you just eat all day, sampling and ordering different authentic foods from every place imaginable. From wine in Paris, pretzels and caramel corn from Germany, hibachi from Japan, to pizza from Italy, Epcot is the best place to make sure you never go without some incredible food and see some gorgeous buildings.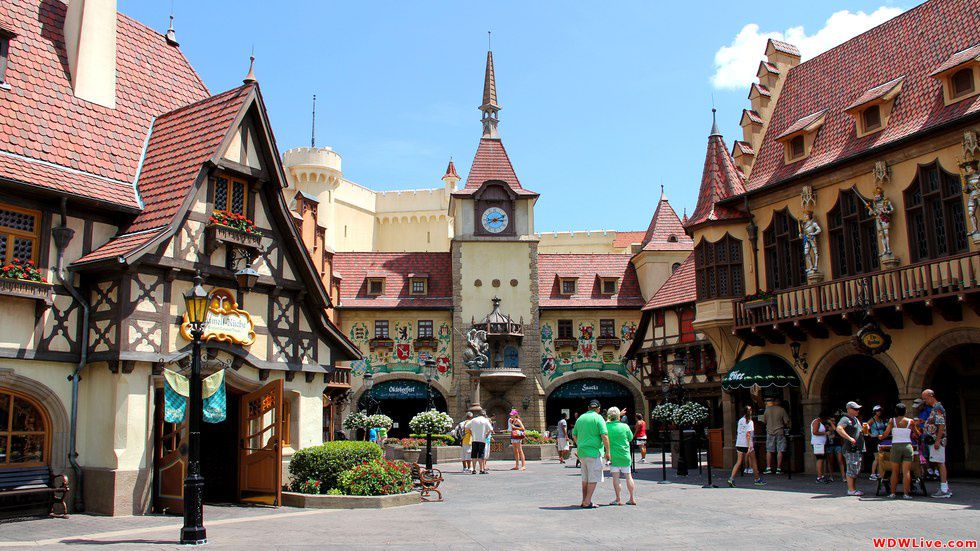 7. Use a fast pass on Ariel's grotto
When it comes to Disney, fast passes are so great because you get to go on rides that may have made you wait for an hour on a line in 15 minutes instead. With that said, make sure you use a fast pass to meet Ariel at Ariel's Grotto, because you will get weird looks from the employees and if you're lucky the actual employees working there will say to you, "You used a fast pass for this…?" Funny stuff.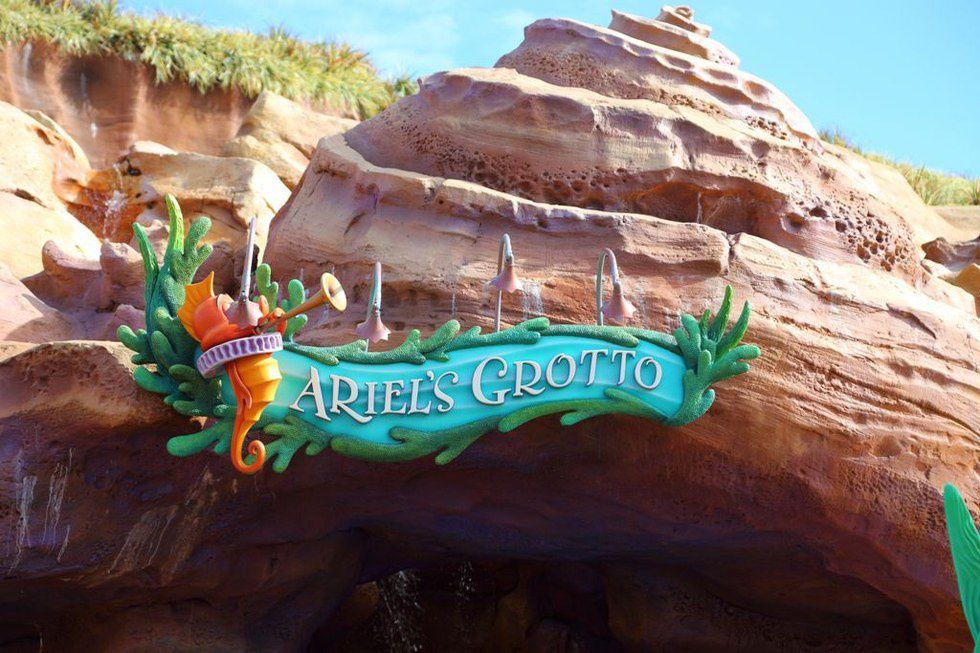 8. If it starts down pouring, just go with it
You're not going to let a little rain stop your day at Disney, are you? How about an actual downpour with no umbrellas, ponchos, or hoods? Maybe…but really just go with it! By making the best of it you're going to end up having a fun time looking at one another as if you all just fell in a lake while you splash around in puddles. And hey, you may even get a fun picture out of it.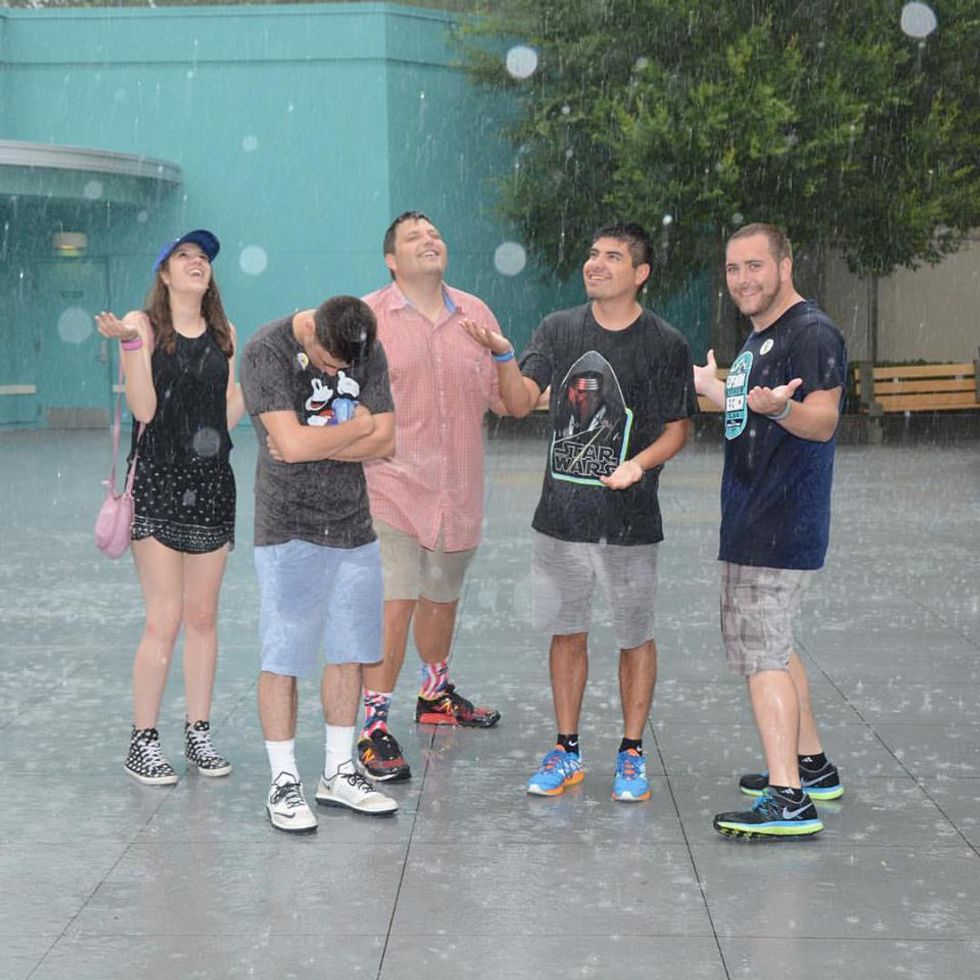 9. Go on all the rides
Magic Kingdom is hands-down one of my favorite places in Disney World, so make sure when you go there you go on as many of the rides as possible. Whether it be fast rides like Space Mountain, Everest (in Animal Kingdom) or Big Thunder Mountain, water rides like Splash Mountain and Kali River Rapids (in Animal Kingdom), or relaxing scenic rides like Pirates of the Caribbean, The Haunted Mansion, or Peter Pan, go on everything and anything.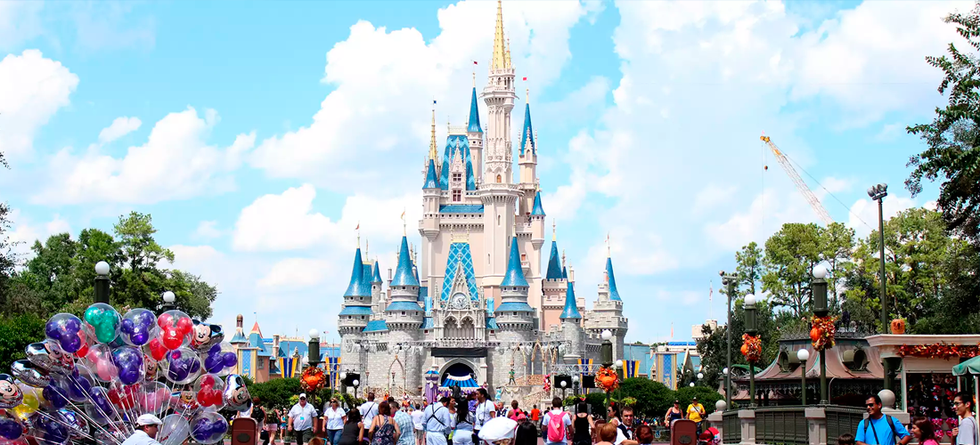 10. Meet Kylo Ren
This was one of the most unexpected character meet and greets we all had. You walk into a room and stand in a line as Kylo Ren comes in, eyeing everyone as if he's going to execute you all. What's worse is the seriousness of it makes you laugh uncontrollably and feel intimidated at the same time. He clearly wasn't happy…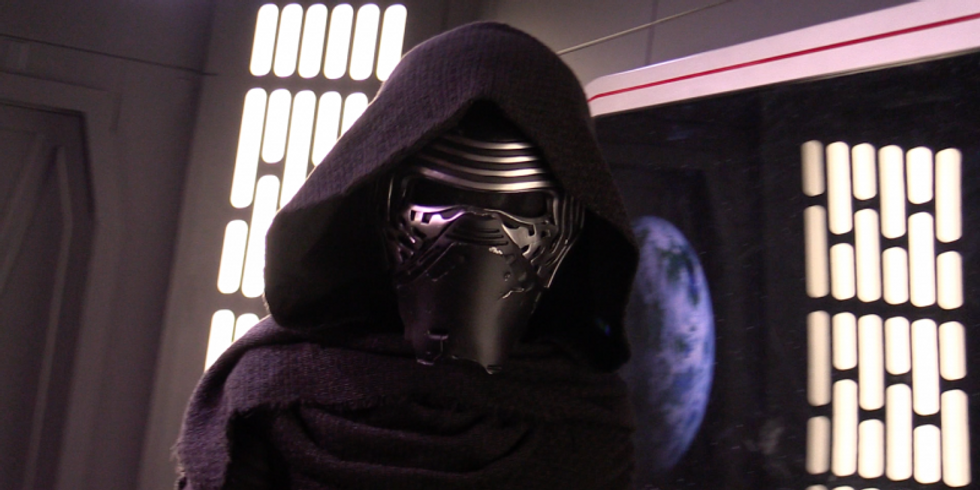 So there you go, now start planning your next Disney trip, and make sure you include everything here!