You've heard the phase countless times before: if you want to be a writer, you first have to be a reader (and if you consider yourself a writer and haven't seen or heard this phrase before, you should definitely start reading more). It's important to know what style of writing you like and know the reason why you don't like other styles. You need to branch out of your niche every now and then to get inspired by techniques that are in completely different genres than yours.
Whether you are looking for advice on practical techniques or simply needing a reminder of why you love the craft, here are ten books that I believe every writer needs to read at least once in their lives.
---
1. "The Elements of Style" by E.B. White and William Strunk Jr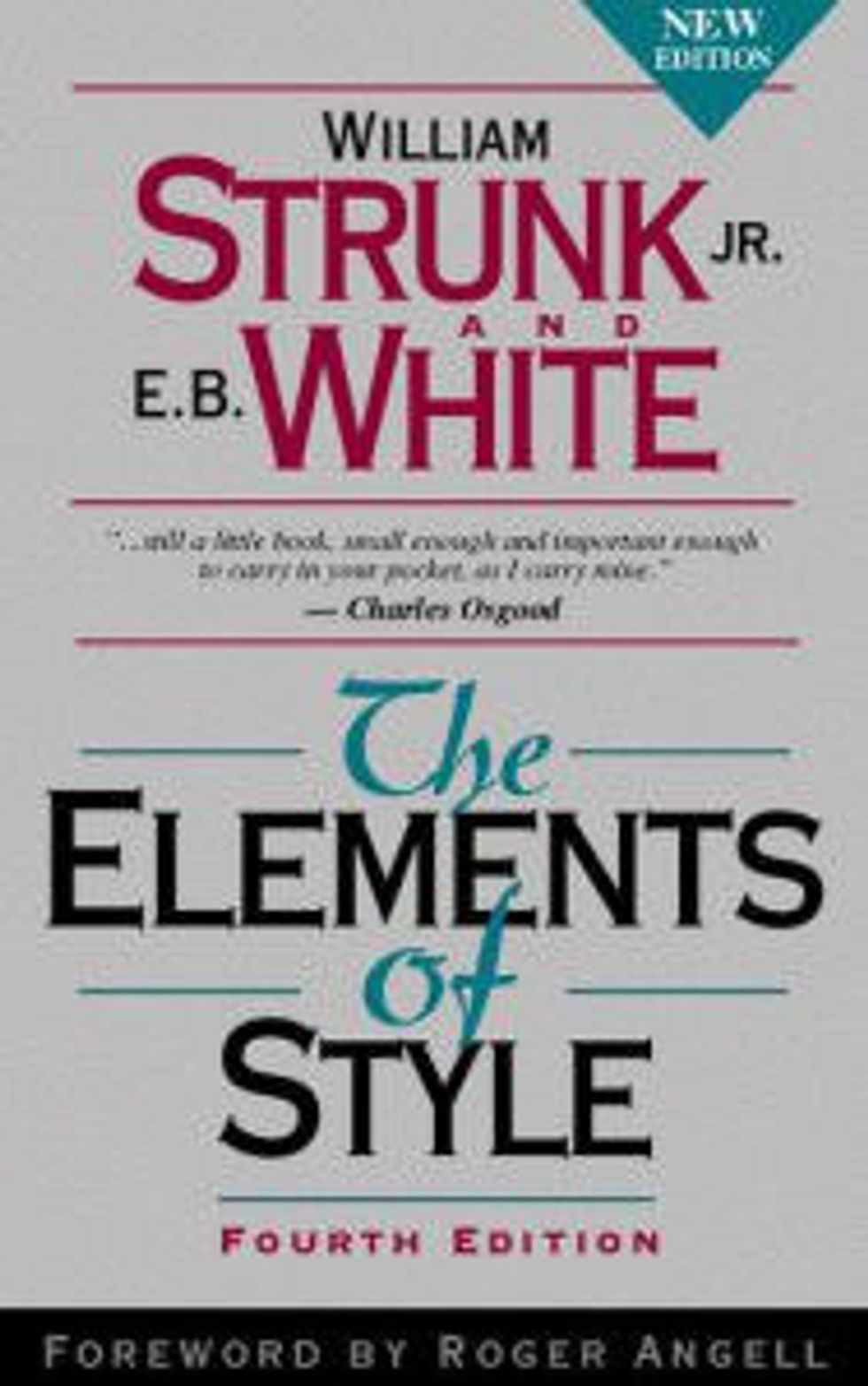 There should be a requirement for all writers to read this book each year. White and Strunk created a timeless book about the language and grammar rules and sprinkled in just the right amount of sarcasm to help the rules stick.
2. "Bird by Bird" by Anne Lamott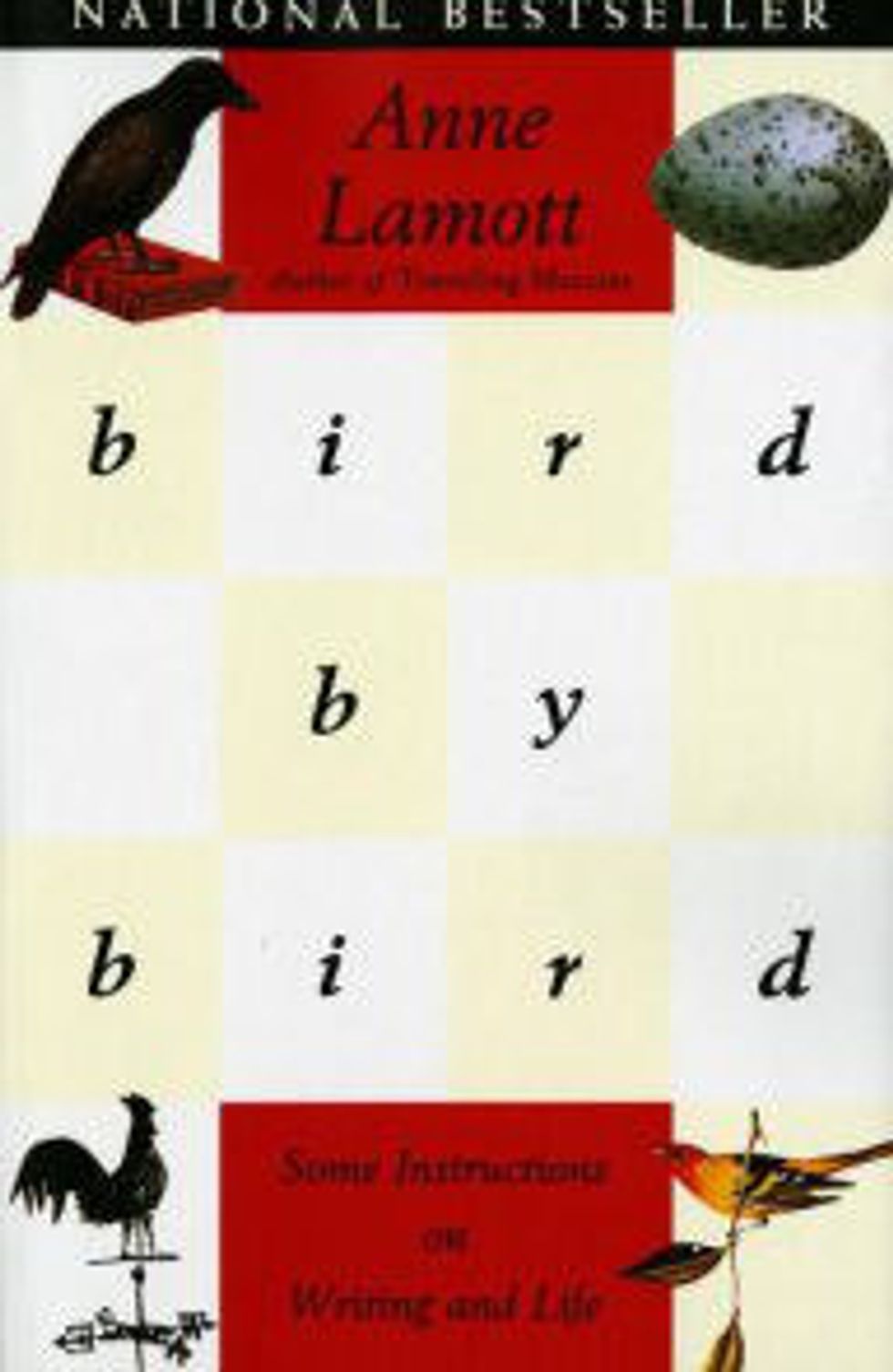 This book is for those who are feeling burnt out or discouraged from writing. Lamott is honest in her essays; especially when she laments on how difficult writing can be. But she stresses throughout the book on the importance of observation, and why the best writers are equally the best observers of the world.
3. "Steal Like an Artist" Austin Kleon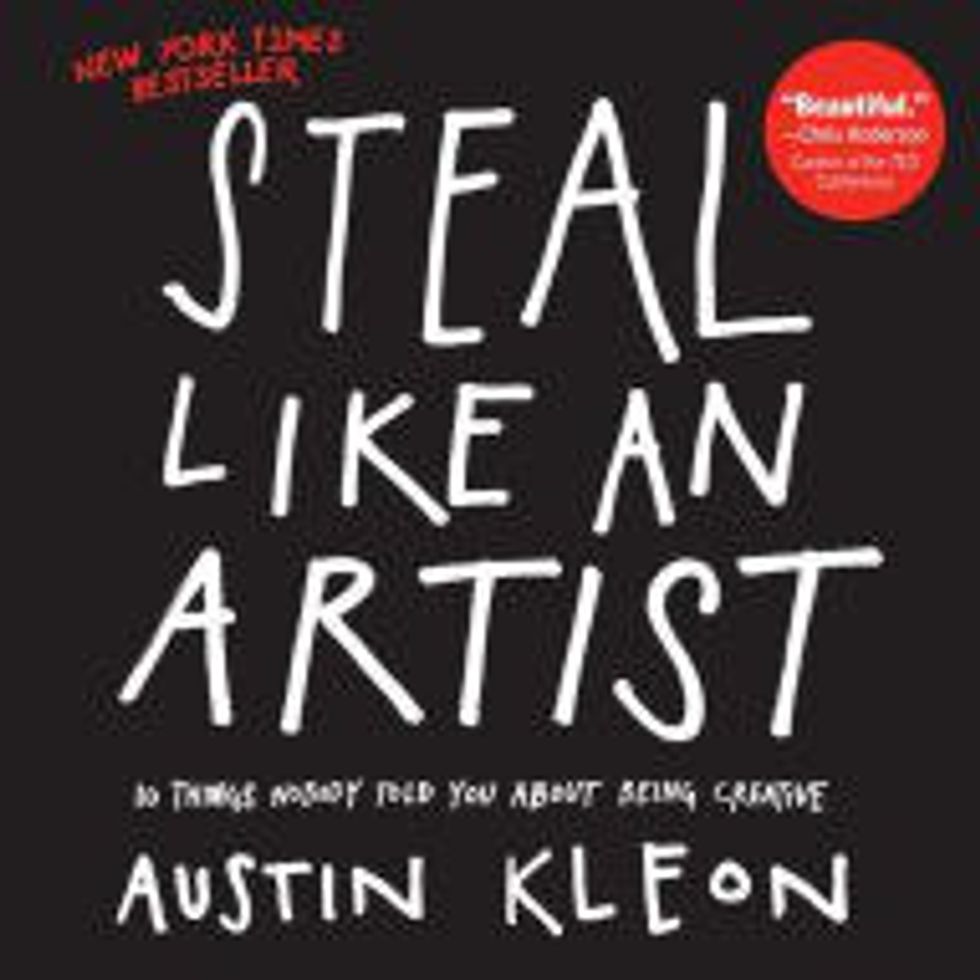 While this book is not specifically geared towards writers, there are some good takeaway points that can apply stuck in an imaginative rut. Sometimes, the concern of making something new and original is enough to prevent a writer or artist from actually making anything at all. Kleon believes that it is impossible to make something completely original, and by taking inspiration from other works while following your own interests will lead you to create things that speak to who you are as an artist.
4. "On Writing" by Stephen King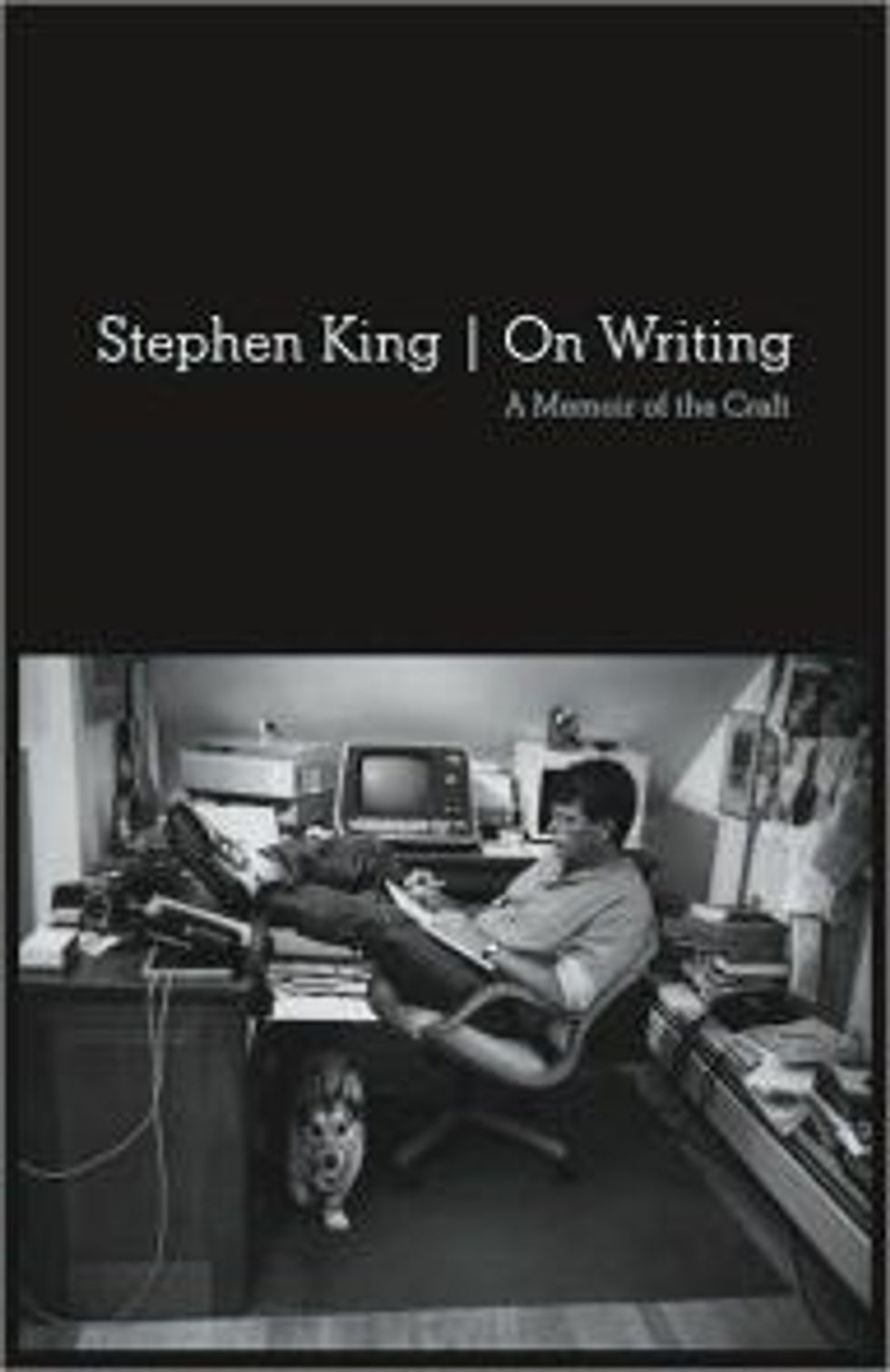 This part-memoir part-instructional book on writing is a must for every writer—even if you have no interest in writing in the horror/thriller genre. King describes his early life and struggles with becoming a writer as well as the when his name became a New York Times Best Seller after his book "Carrie." His advice is woven throughout the memoir parts of the book, but he sets aside space to speak specifically on the art of language, one of the things rarely talked about with famous writers.
5. "Writing Down the Bones" by Natalie Goldberg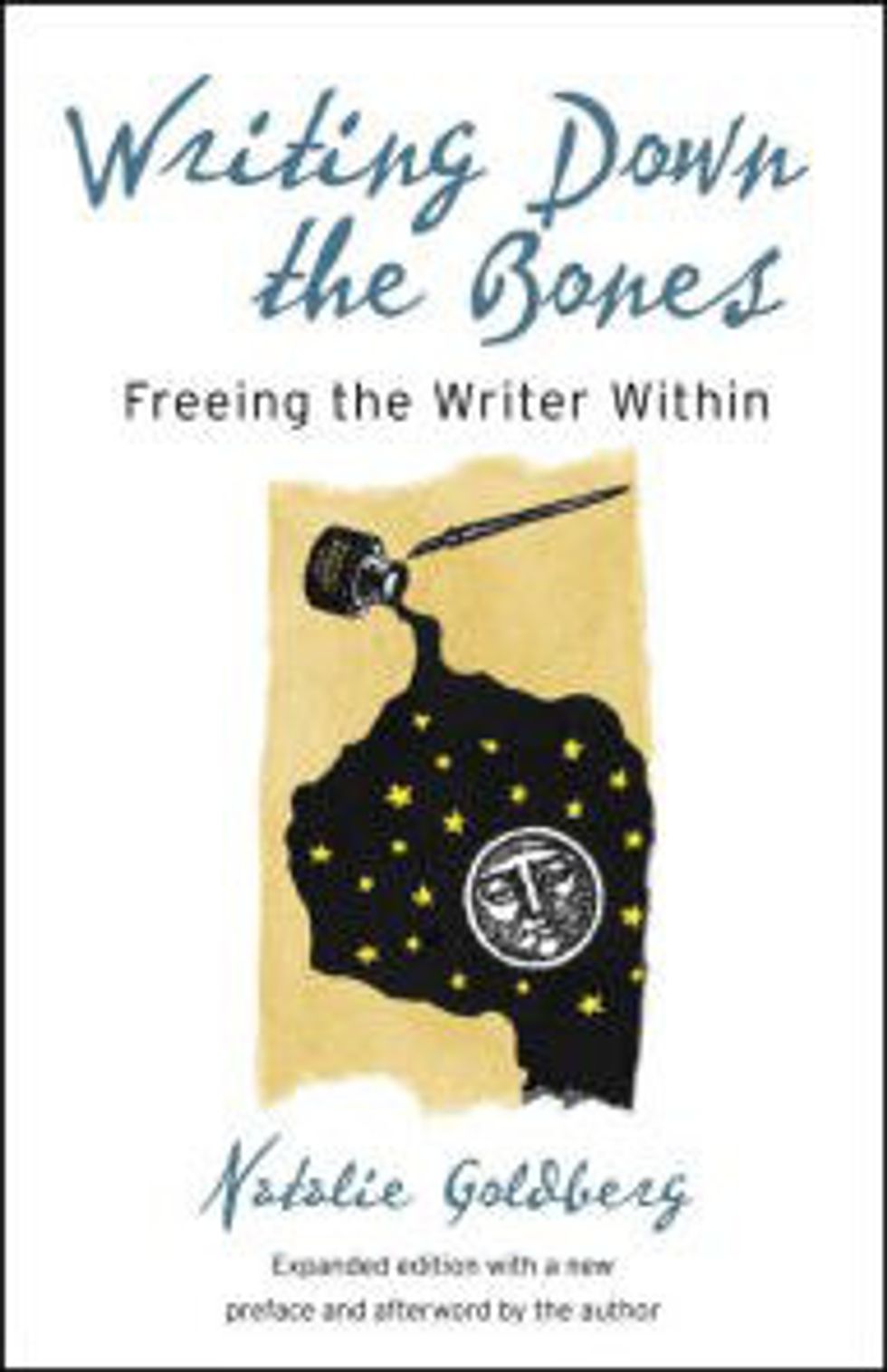 This is a necessary read for the over-critical, overthinking writer (so, essentially, it's for every writer). Goldberg helps you get out of your own head by encouraging you to write without stopping or crossing things out in the beginning. She walks you through overcoming the doubts that can make you want to quit writing all together. After finishing the book you will feel encouraged and hold a new respect for verbs.
6. "On Writing Well" by William Zinsser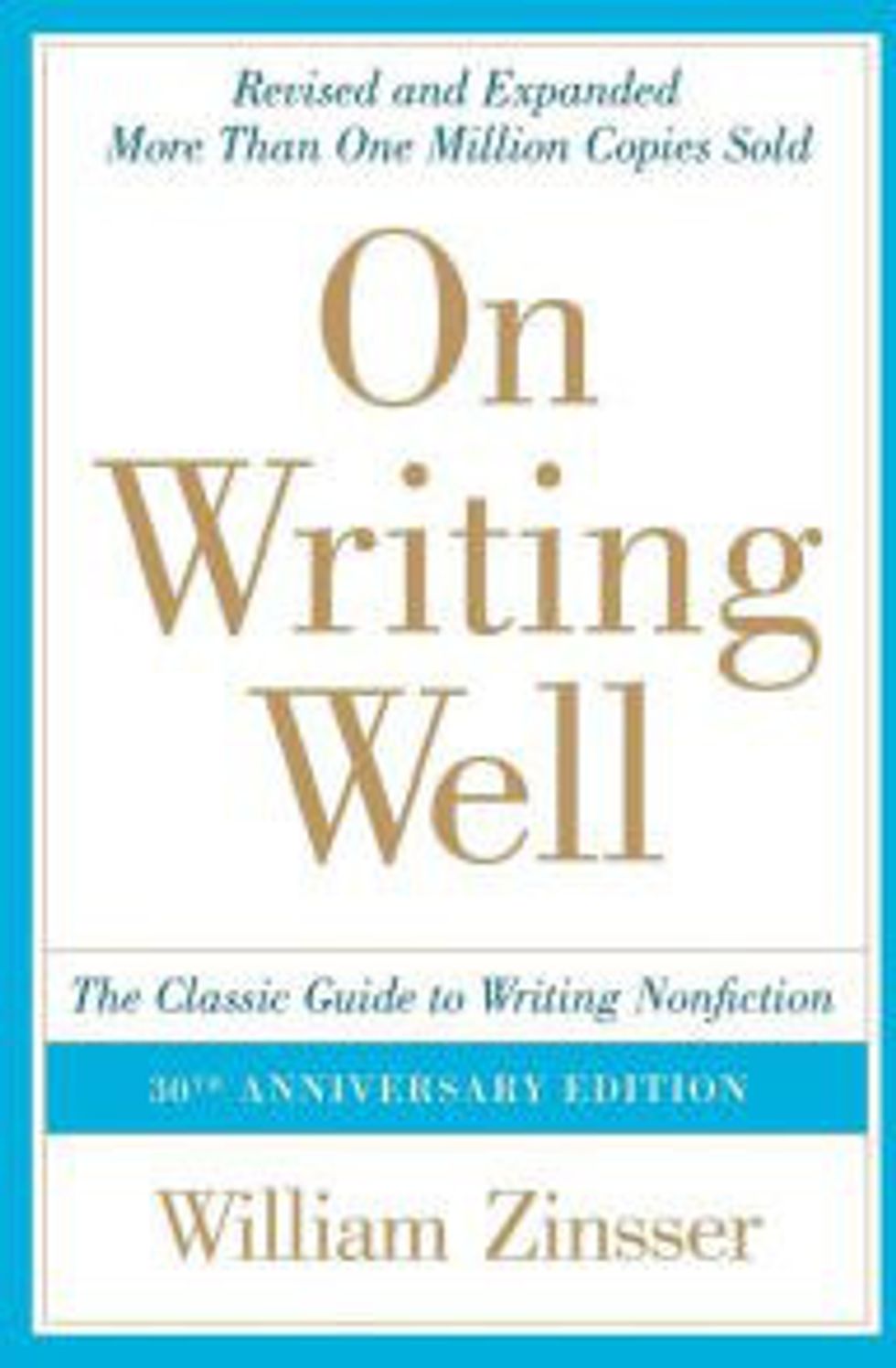 Zinsser's book is an excellent companion to "The Elements of Style." Each small chapter in the book has fundamental principles for different types of genres as well as advice on how to write clear and concise pieces that will appeal to a wide audience.
7. "The Writing Life" by Annie Dillard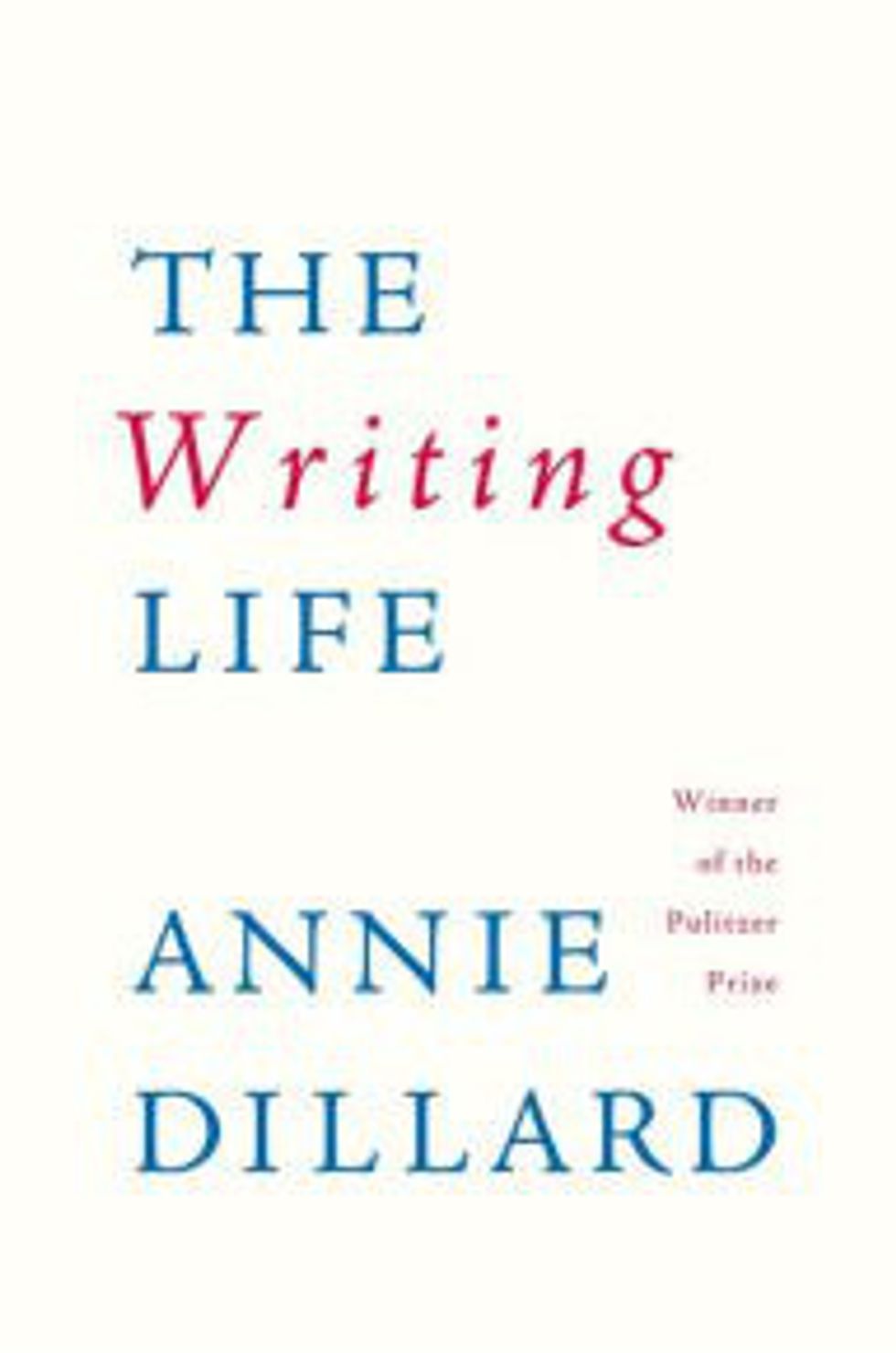 Dillard is arguably one of the best non-fiction writers. In "The Writing Life" Dillard focuses on the freedom to be honest that writing gifts us with, and how that gift of honesty must be shared boldly or it is a wasted talent. The beautiful prose in this book will entrance a writer and inspire them to write with boldness.
8. "The Art of Fact" edited by Kevin Kerrane and Ben Yagoda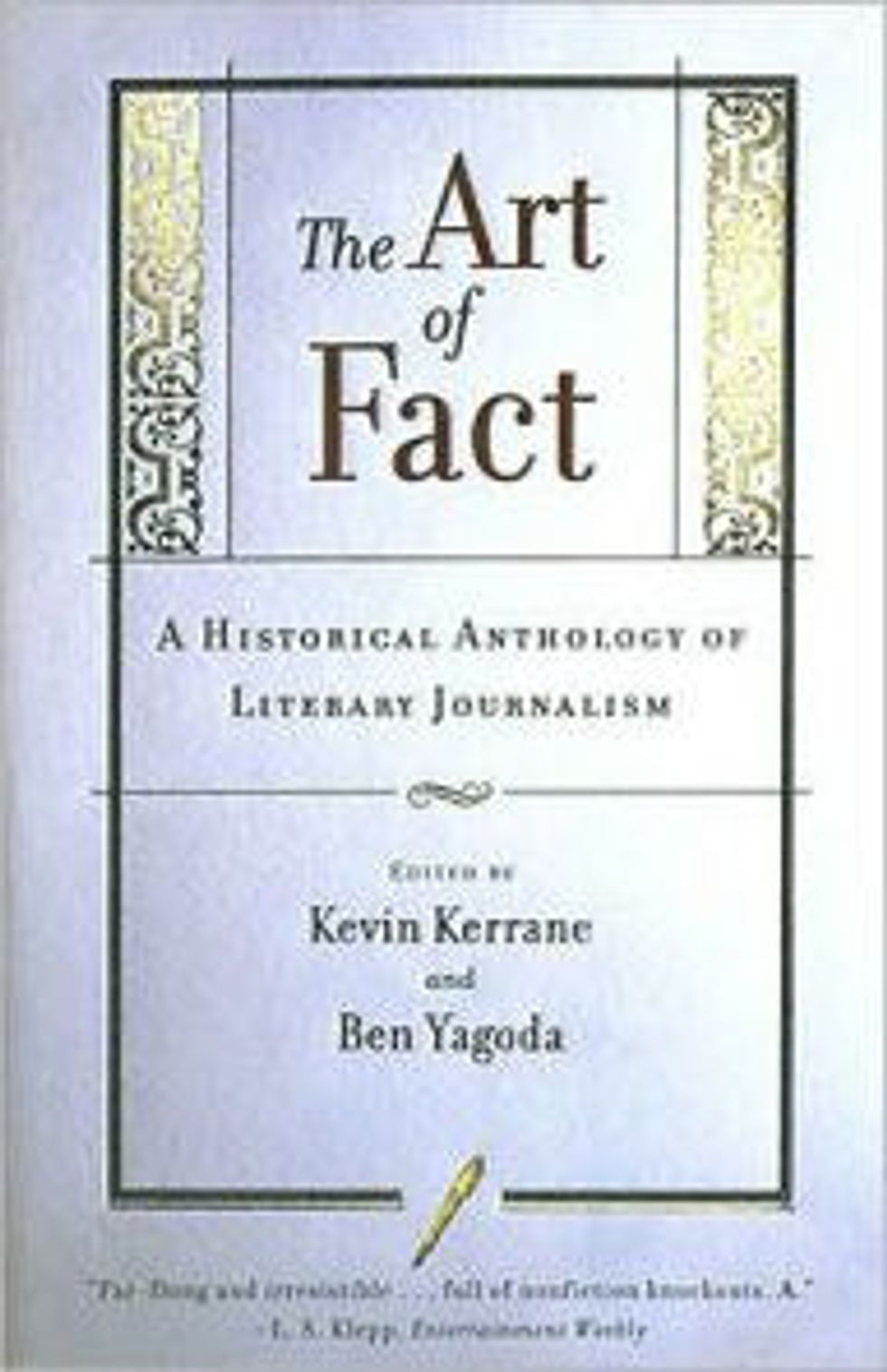 Sometimes non-fiction is more difficult to believe than fiction. "The Art of Fact" features incredible stories from incredible journalists. It's a great book to read to study different styles of writing and will make you want to go out in the world to find inspiration in the everyday.
9. "Telling True Stories" edited by Mark Kramer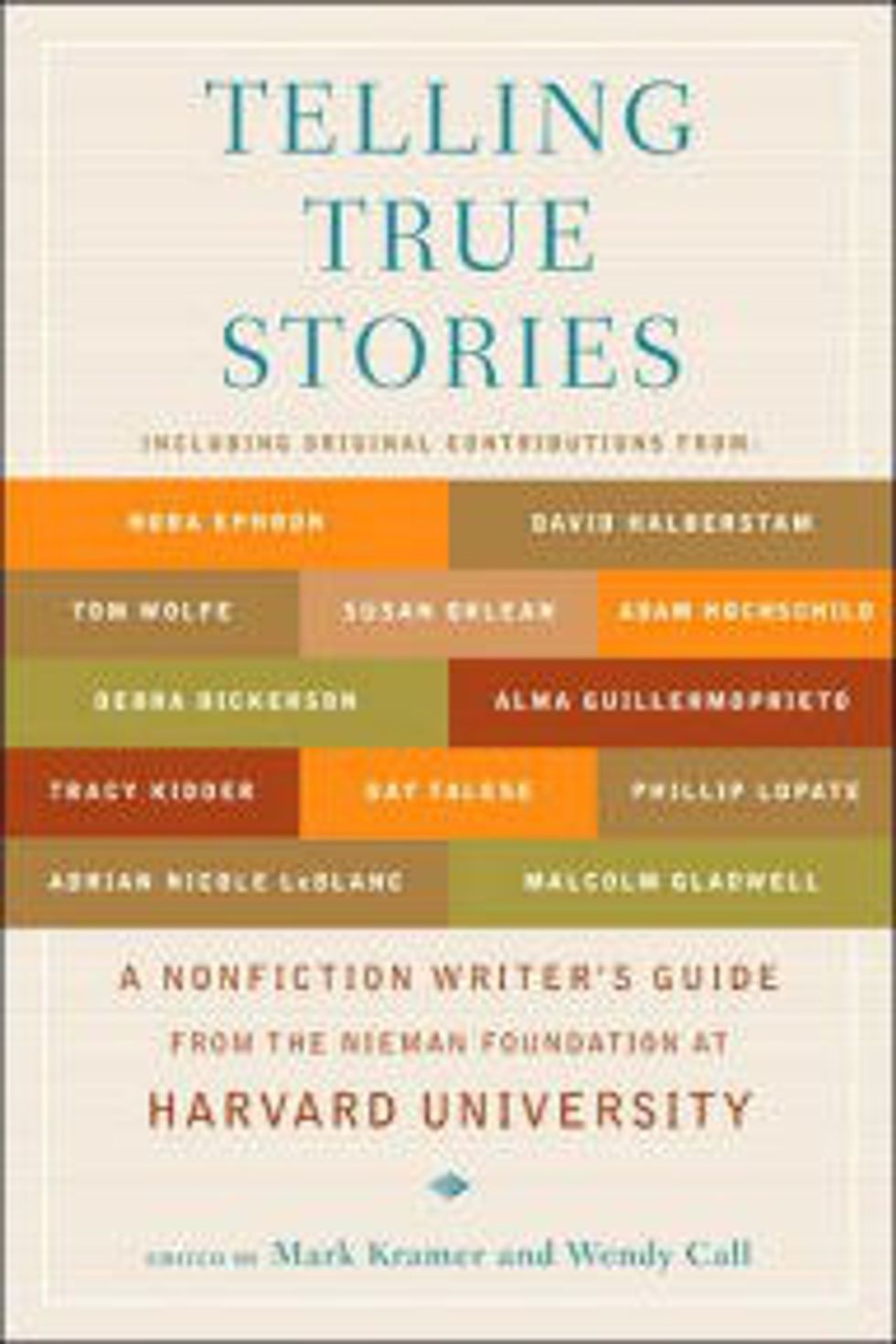 This book features small pieces of advice given by non-fiction writers and journalists. If there is a type of non-fiction writing you're interested in, you will find solid advice from the greats in this book. It's a great resource if you need quick advice on interviewing, finding a subject to write about, or the flow of an article.
10. "The Alchemist" by Paulo Coelho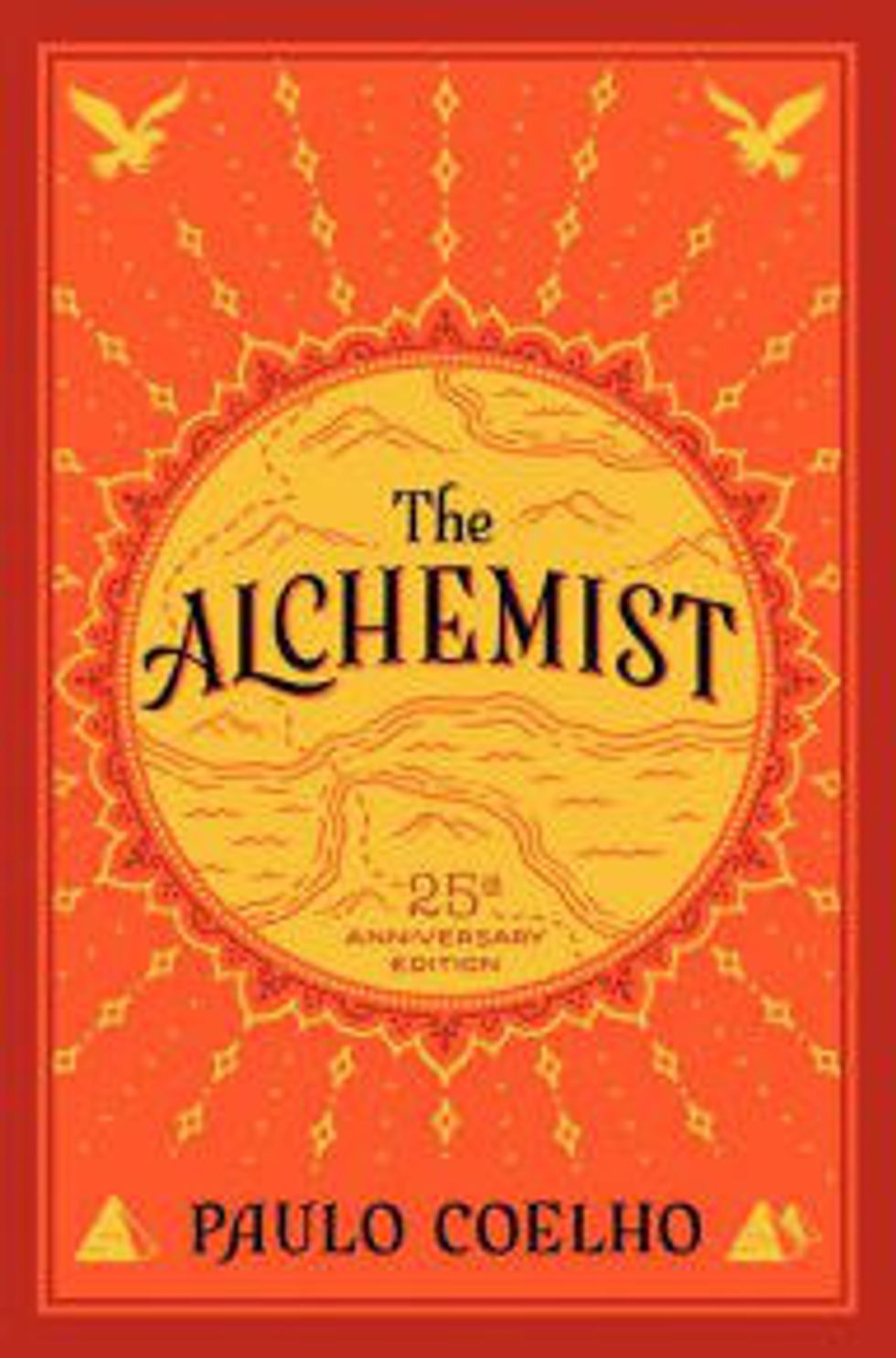 This work of fiction is about a boy named Santiago who leaves home in search of a treasure, but gets off course a few times along the way. I like to read when I need a reminder to enjoy the process and not just focus on the end goal.