Tempe artists often find themselves in the vicious cycle of "create art, go unnoticed, become discouraged."
The struggle to gain little, if any, recognition for their contributions to the creative community is causing artists to stray from their passions.
Tempe is one of the only Arizona cities that does not offer an award to recognize local artists. The Tempe Arts Committee is in the process of changing that by introducing an award that will celebrate a variety of artistic contributions in a community where art appreciation is scarce.
The new award will honor Tempe artists, educators, performers, art businesses, public arts, art events, and cultural arts. It is an award to celebrate those who have continued to create and inspire many in a city that does not flourish on their art scene.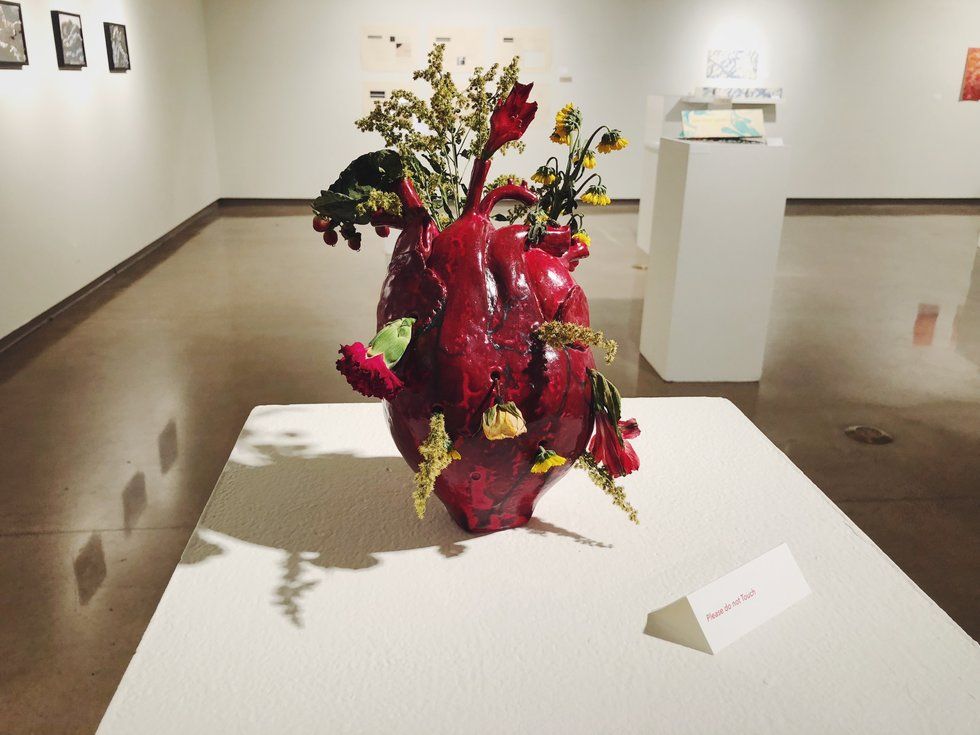 Tara Shultz and Lauren Hernandez
Anthony Johnson, a subcommittee commissioner, is disappointed with the lack of representation of the arts in his community.

"I like to paint walls, right? Nowhere in my community does anyone support it. My daughter shares the same interest. Let's face it, we are a generation that does not encourage arts for our children. How do our children get that interaction of painting big and large if it's frowned upon in your community?" Johnson said.
Cities around the Valley honor and encourage their neighborhood artists. Phoenix has presented an arts award since 2012 and Yuma since 2001.
Flagstaff is exposing its community to the arts by annually honoring an artist with the Viola Award, which pays tribute to artists, performers, and educators. The Tempe Arts Commissioner Board is pushing to mirror the Viola Awards by shining light on the local art and culture scene.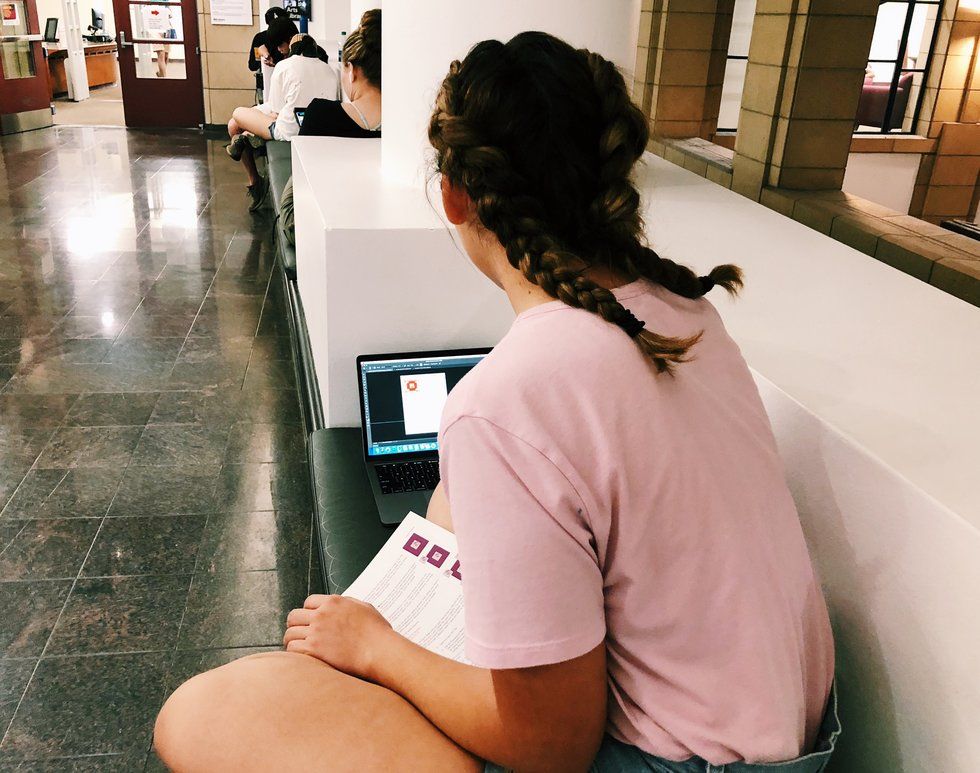 Lauren Hernandez and Tara Shultz
Local students and citizens view art as self-expression and exposure to new cultures. Brenda Abney, a Tempe Arts and Culture manager, said art gives students and the community a sense of belonging.

"I always try to provide opportunities for young people to be involved because not everyone has the same thought patterns and talents. By exploring arts and culture, they open themselves up to another world. And if they have a creative mind they can use it in a different way," Abney said.
Arizona State University's Herberger Institute for Design and the Arts is home to more than 4,700 students. The Institute offers majors, minors, certificates, and electives in the arts including film, music, art, art museum, film, dance, and theatre, design, arts, media, and engineering.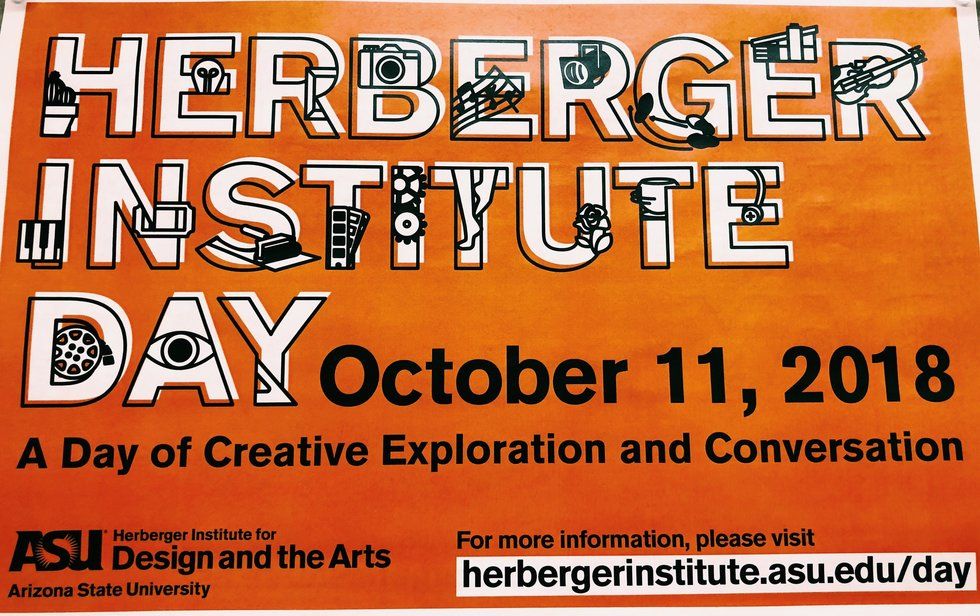 Lauren Hernandez and Tara Shultz
The lack of exposure to the arts in Tempe is frightening to students pursuing careers in many different forms of art and culture at ASU. Jordan Litzinger, a senior arts major, is surprised by the lack of exposure she has gotten outside of school.
"Students at Arizona State University are given multiple opportunities to succeed unless they are a part of the arts," Litzinger said. "Those emails they send with jobs and internships never include the arts. I am a senior drawing major at the Herberger school and have only been able to have one of my pieces featured in a local museum. This is always expected with the arts, but it's even harder to succeed in Tempe."
In comparison to schools such as the University of Colorado at Boulder, ASU is ranked higher and offers more programs. ASU is ranked No. 20, CU is ranked No. 59. The difference in the programs is that the city of Boulder is providing more opportunities for their students outside of school.
In 2019, Boulder will generate $675,000 in grant funds, that will be offered to community projects, general operating support, arts education projects, professional development, venue rental assistance, and much more.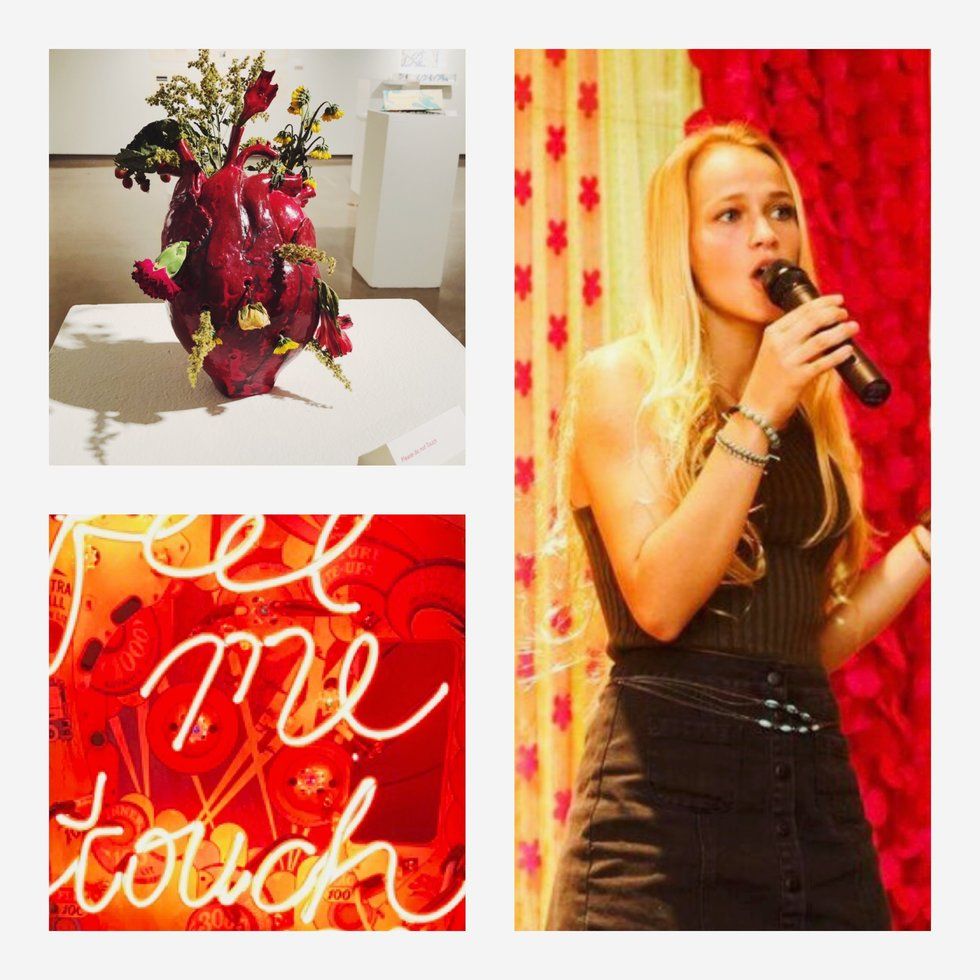 Lauren Hernandez and Tara Shultz
"Boulder respects arts in the sense that diverse communities create a positive environment and support and encourage CU to provide arts and sciences degrees," said Olivia Kleespies, a sophomore at CU studying architecture.

The Tempe Center for the Arts, a crucial element to the arts scene in Tempe, will need long-term assistance regardless of the passing of Proposition 417. Prop. 417 is a tax set to build, operate, and maintain arts and culture programs. The tax was first approved by voters in 2000 and will now be renewed in 2021, which will permanently extend it.
After the bonds are paid off, the tax generates $8 million annually, $600,000 of which will be moved into a Captial Improvement Plan each year.
Robin Arredondo-Savage, a Tempe city council member, pointed out the importance of the arts tax and how the city already celebrates local artists.
"One of the coolest things we are able to do is events like Arts in the Park. Giving more exposure to the murals around the city and providing more education in the schools is what the art tax will allow us to expand on. Ultimately, it will give us more exposure to the arts in our community," Arredondo-Savage said.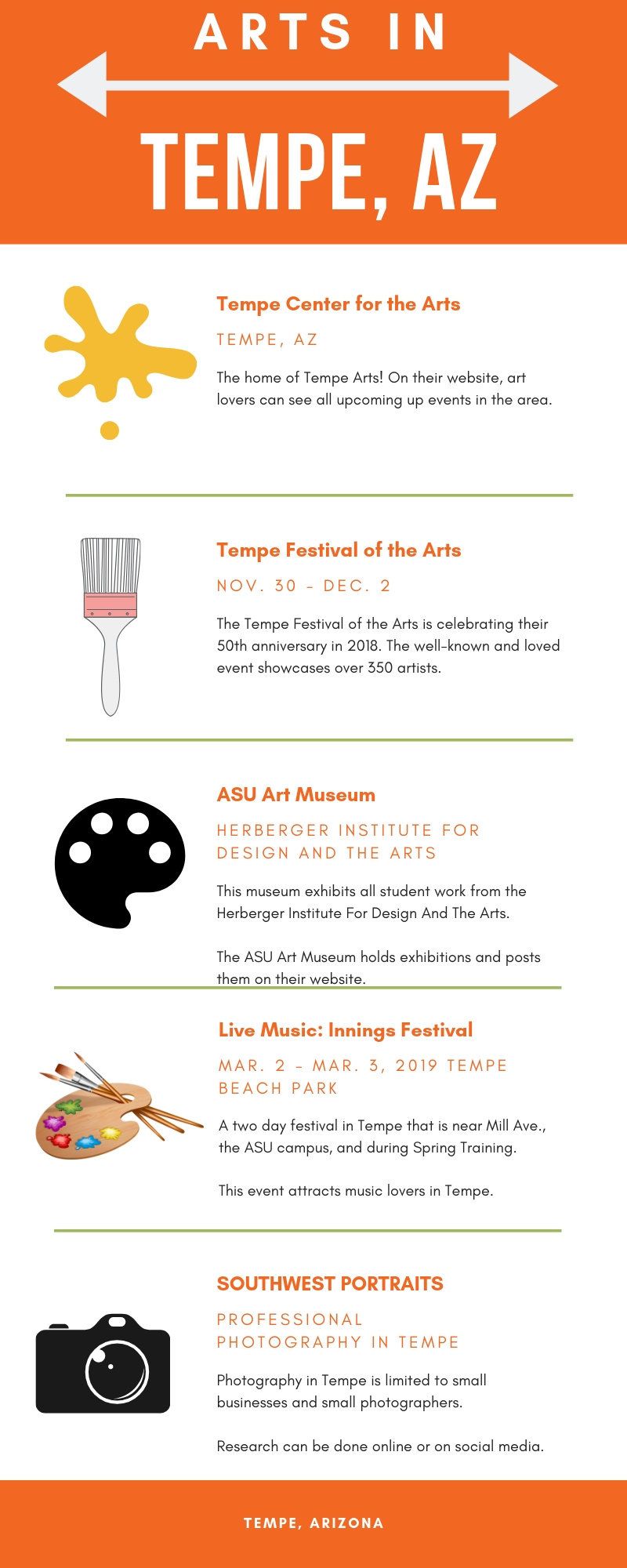 Lauren Hernandez and Tara Shultz
The Tempe Arts Committee members agree that artists do not feel encouraged to express themselves within the community. This is why Tempe is taking things into their own hands. The committee strives to become advocates and allies of the Tempe art scene.
Local singer-songwriter Jill Naffziger said she thinks the arts are well represented within ASU, but not as much outside of the school.
"Singers are well represented as there are so many choirs and clubs to join, whether it be at ASU or around town," Naffziger said. "I can see where it would be hard for a student or resident pursuing drawing or painting as there is no coverage of this in Tempe."
The purpose of the award is to celebrate the excellence of creators and organizations in the arts and culture of Tempe that have made significant contributions to the area. It will cover a broad range of art demonstrations, such as paintings, drawings, musical talents, literary works, and dance expressions. The creation of this award will bring more exposure to the ASU and Tempe artists, as well as residents.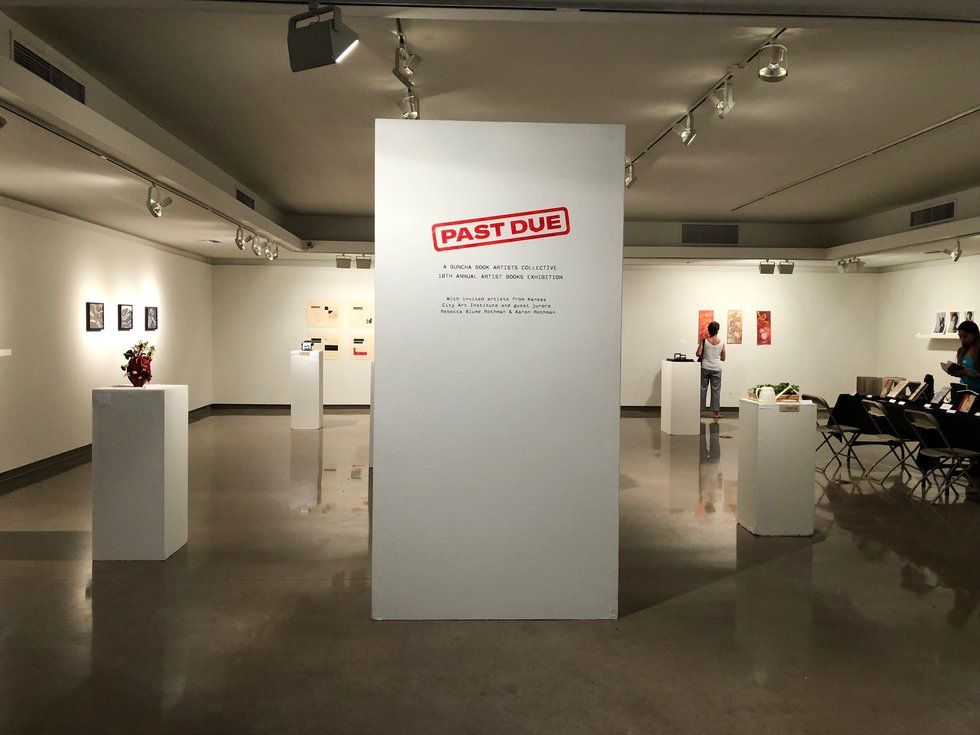 Lauren Hernandez and Tara Shultz
The committee said it hopes to have the award presented in April 2019. Along with committee members being able to nominate artists, they will also open the nomination process to the public, to ensure everyone has a voice.

Because of the immense field it covers, the commissioners will choose categories to award based on the types of nominations they receive. The commissioners will also have the responsibility of choosing the awardees.
If all goes to plan, the subcommittee will be able to provide examples of potential nominations and award winners to the public and to assist them in the process.
The subcommittee is uncertain about a dollar amount for the award, or if there will be. They want to give recognition to local artists, whether it takes the form of a certificate or prize.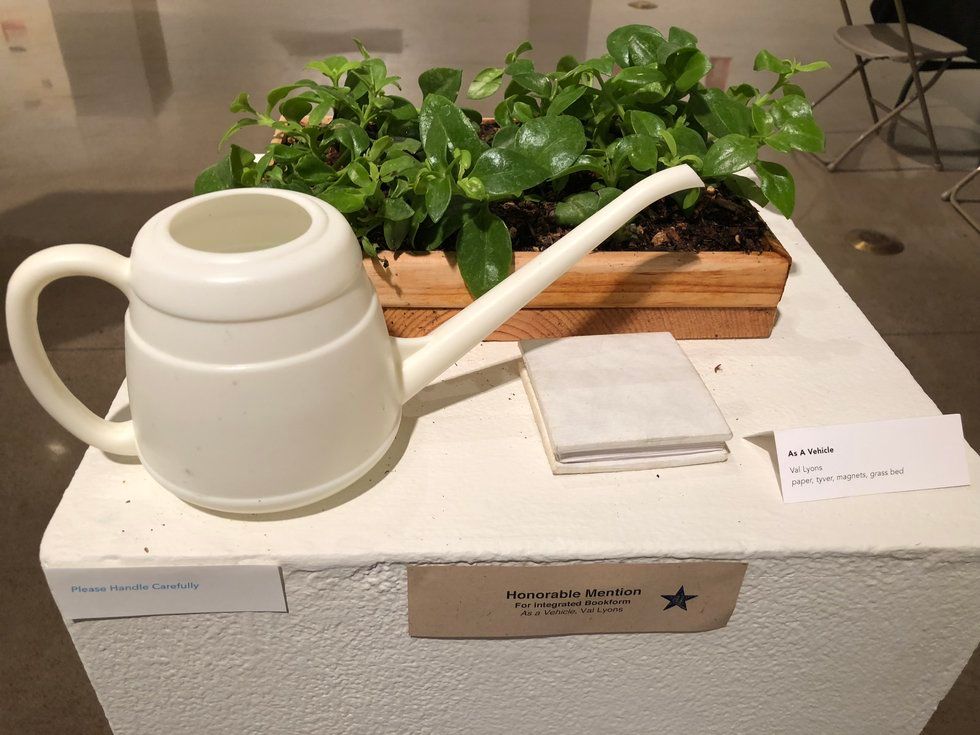 Lauren Hernandez and Tara Shultz
The Tempe Arts Committee stands behind the theory that students perform better on standardized tests when they are given the opportunity to be involved with art programs and this is why it is crucial for a city like Tempe to have more arts exposure.
According to the Reinvesting in Arts Education: Winning America's Future Through Creative Schools report, "school-wide achievement gains have been observed when arts integration has been applied as a school reform and improvement strategy."
The board said it hopes its award will enlighten Tempe schools and encourage aspiring young artists to embrace their talents.
"By exploring arts and culture, young people open themselves up to a different world beyond academics or sports. They can put their mind to use in a different way and it can create a sense of belonging in the community," Abney said. "Art allows people to have a creative outlet, especially when you are putting so much time and energy in finding out where you belong in life. It's a place where you are free to be creative and relax."