First off, I'll begin by admitting that I love TV. What makes that even better is that we're living in TV's "Golden Age". We have Netflix, Hulu, even Amazon Prime Video, all of which I love. My Roku is one of my most prized possessions. There are so many great choices and endless story lines, and all you need is a username and password from a friend and you can potentially have it all for free. Seem like a dream? I does to me. I love getting absorbed into a television show, learning all about new characters, analyzing their actions, and creating my own internal commentary on the events that I see occurring. It allows me to forget my own worries, setbacks, and responsibilities for an hour. Or two. Or seven...
But often I wonder why myself and so many others find television so comforting. Why do we enjoy becoming absorbed in a story, often absurd, contrived, or even completely fake, like The Bachelor or The Kardashians? Why do we enjoy watching a shows with a implausible storylines like the ending of Dexter, or the entire premise of Scandal? Why are we willing to dedicate hours to a program of our choice, oblivious to the outside world, the real world, sometimes even neglecting to set foot outside? Back when Glee and Gossip Girl was popular, I had friends who would stay indoors and spend all day devoted to these shows. Most shows don't necessarily teach us anything or better our lives in any significant way. Yet, we still devote our time, our emotions, and sometimes our money to these shows. Why?
The strange thing about watching television is that for the entire time you're watching you're show, you're only doing one thing, and that on thing is observing. Why do we like observing so much? For me, I like the choices. I like being able to pick and choose what I watch, deciding what's worth my time and what isn't. I think being able to choose is a big factor in the widespread devotion to television in modern culture. But I also think that, myself included, what most people chose for entertainment is often representative of the idea of schadenfreude. By this, I'm referring to the idea that we derive pleasure from the suffering of others. We like to see others going through difficult times, because it puts our lives into perspective. Here are some examples.
Shameless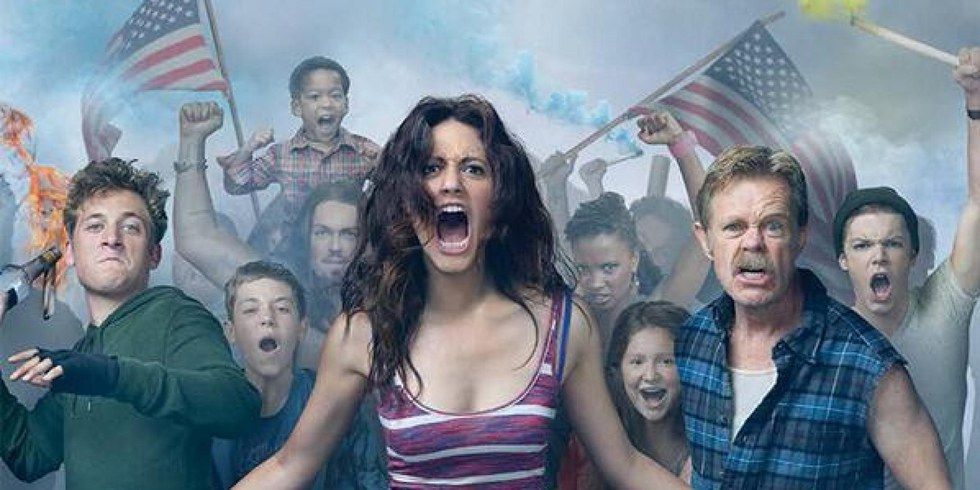 One of my favorite shows Shameless is about a poor Chicago family held together by the eldest sister, Fiona in the midst of an intermittently present but alcoholic father and an often missing mentally ill mother. Clearly, their lives are all difficult. This show is extremely entertaining, but also puts my troubles into perspective. After watching an episode of Shameless I'm often inclined to laugh at my own so-called "problems" like having to write a paper for school, when the main character, Fiona just got thrown in prison for a minor mistake.

The Bachelor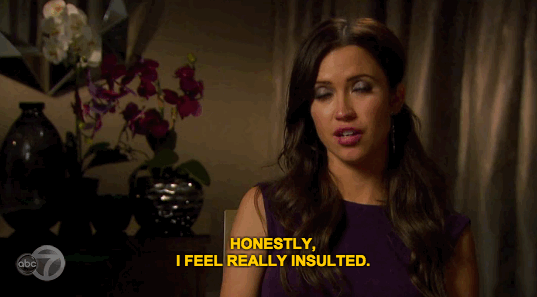 This is a completely contrived, fake, and, in my opinion, "stupid" show. BUT I STILL WATCH IT. WHY? My opinion is that all watchers of The Bachelor literally enjoy watching heartbreak or at least enjoy watching a flimsy simulation of heartbreak. We also enjoy watching people fall in love or, once again, a simulation of people falling in love, even if we know it's contrived. The fact that we often enjoy watching individuals experiencing drama, heartbreak, and outbursts of tears suggests that many of us have an innate need to see others "fail" in order to feel relaxed or satisfied.
Narcos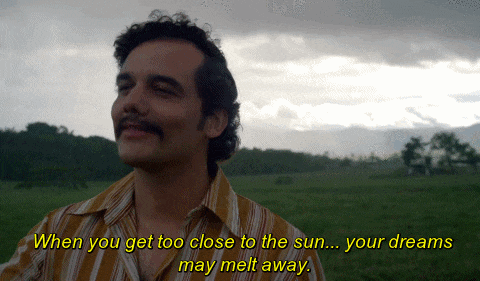 This Netflix original follows the life and career of Pablo Escobar. While viewers enjoy watching his lavish lifestyle, we are also constantly on edge and nervous because his illegal operations are almost always threatened. He has to continuously defend his lifestyle and fight for the survival of himself and his allies. His life in hiding is not necessarily one to be admired and viewers can compare his lifestyle to that of our our own, thus recognizing the comfort and stability we have.
I'm not saying we're inherently bad for taking pleasure in others' misfortunes. But we need to recognize this dark tendency in ourselves. Schadenfreude can be dangerous. We should work on controlling our inherent schadenfreude while developing empathetic tendencies in ourselves in order to treat each other with kindness and respect. I believe as long as we attempt to limit our schadenfreude to television, it's dangers may be mitigated.