NBC's newest TV show "Rise" is just about as "Glee"-like as you'd expect.
"How I Met Your Mother's" Josh Radnor stars as Lou Mazzuchelli (or 'Mr. Mazzu' to his students and co-workers), a struggling high school English teacher with a passion for teaching children the arts. Spontaneously, he asks his boss to take over the theatre program so he can change the future of arts education for all children.
I'm not gonna lie, this guy sounds just like Will Schuester to me.
Don't worry, "Rise" has a Finn and Rachel too.
Damon Gillespie plays everyone's favorite football boy, Robbie. Robbie has a secret soft side and — surprise! — he can sing too! Mr. Mazzu essentially blackmails him into auditioning for the school musical, "Spring Awakening," but it turns out to be a great turning point in Robbie's life. He also meets Lilette Suarez, the innocent, over-looked girl played by Auli'i Cravalho. I'll be honest, Lilette is a very likable character, and it certainly helps that she's played by Moana.
So the question that needs to be raised here is: Does television really need another show about singing kids?
Simply put; yes.
Coming from someone who spent her entire high school career in the theater singing show tunes, I cannot stress how important "Rise" is to arts education.
Admittedly, it's a terrible representation of high school theatre. There's no such thing as switching musicals when you're already halfway through rehearsals like they did in "Rise." There's also a very slim chance of a high school putting on a show as risque as "Spring Awakening." You can't split your time between football and theatre like Robbie does, because theatre is a full-time job. What needs to be taken into account here is that if "Rise" were a perfect representation of high school theatre, people wouldn't want to watch it because of the stigma associated with high school theatre. "Rise" does an excellent job of pointing out everything wrong with the treatment of the arts in youth.
1. Funding
It's statistically proven that the arts get less funding than sports at public high schools. This is due to a mixture of popularity and money-making.
According to my high school theatre teacher (who I've decided to leave unnamed due to conflict), my public high school got absolutely no money to budget our shows. In "Rise," Mr. Mazzu receives $2,000 in budgeting and considers it a victory.
This is the harsh reality for high school art educators
Nobody wants to provide funding for the arts, and it needs to change.
Sports games admittedly bring in more money for schools than fine arts programs do. Not only are they more popular within the community (everyone loves sports, right?) but they have the opportunity to sell concessions and ad space on the field (not to mention the donations that pour in from satisfied sponsors and parents).
What people are failing to realize, however, is that theatre has those opportunities as well.
Ad space is sold in playbills and concessions are sold at every performance, with all proceeds going to arts education. More often than not, we fail to have not only the sponsors but also the support from the educational community that high school sports see.
2. The actors are actually (kinda) young
In the very first season of "Glee," all of the characters are labeled as Sophomores. While they were playing 15 year-olds, four of the main actors were actually 27 years old. This has been a constant issue in modern television and plenty of shows have received backlash throughout the years for their casting choices. "Rise" isn't quite there yet, but is certainly on the right track towards casting proper age groups.
Auli'i Cravalho, who plays Lilette, is only 17 years old. There's no saying her age in the show yet, but she's certainly within the correct age range.

Ted Sutherland, who plays Simon, is 21 years old. Sure, he's older than the average high school student, but it's not to the point where it's blatantly obvious that he wouldn't fit in. He's still within the acceptable age range — not to mention his baby face helps his image.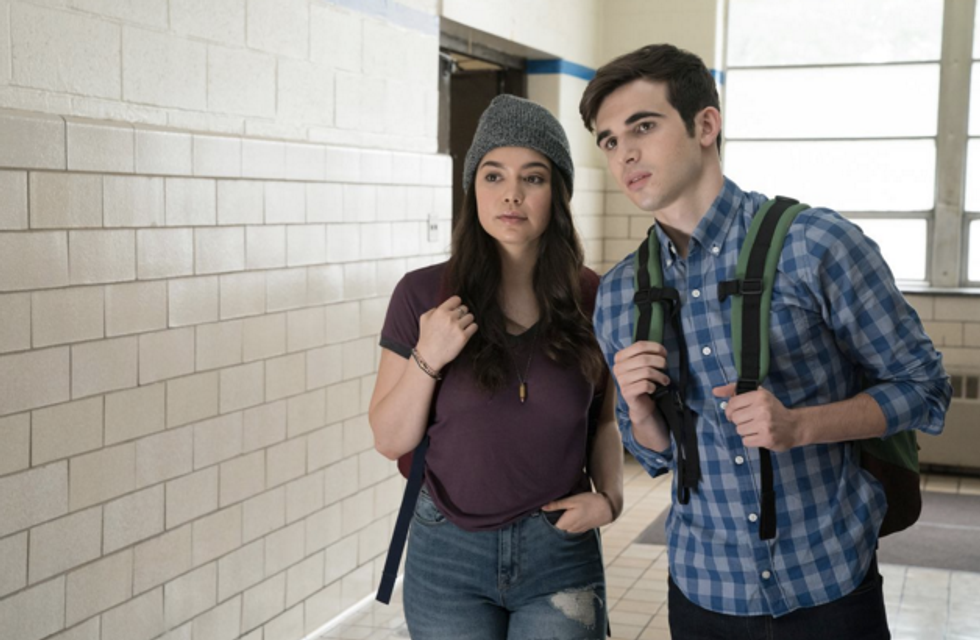 3. Homophobia/Transphobia within the arts
The stereotype surrounding theatre is that every boy is gay.
Sure, a lot of homosexual men like to act and/or sing. This does not, however, mean that every boy who acts is gay (if that were the truth, you'd have a real tough time getting your #MCM to notice you).
"Rise" follows Simon, a young theatre prodigy who lives in a strict Catholic household, as he attempts to come to terms with playing a gay man in the musical. There are also some context clues that lead the audience to believe Simon may be gay as well. The plot, while subtle, brings light to the fact that homophobia is still alive and relevant today, as is the gross stereotype of every boy in theatre being gay.
"Rise" also includes a transgender male character named Michael. While Michael's story hasn't fully developed yet, the audience sees him silently celebrate being able to change in the boy's bathroom. Again, a subtle plotline, but still touching on transphobia in high school culture.
"Rise" doesn't throw gayness in your face. It doesn't turn homophobia into a central plot point that ruins the world. "Rise" touches on homophobia as an underlying conflict, a true reflection of high school today, and I applaud them for it.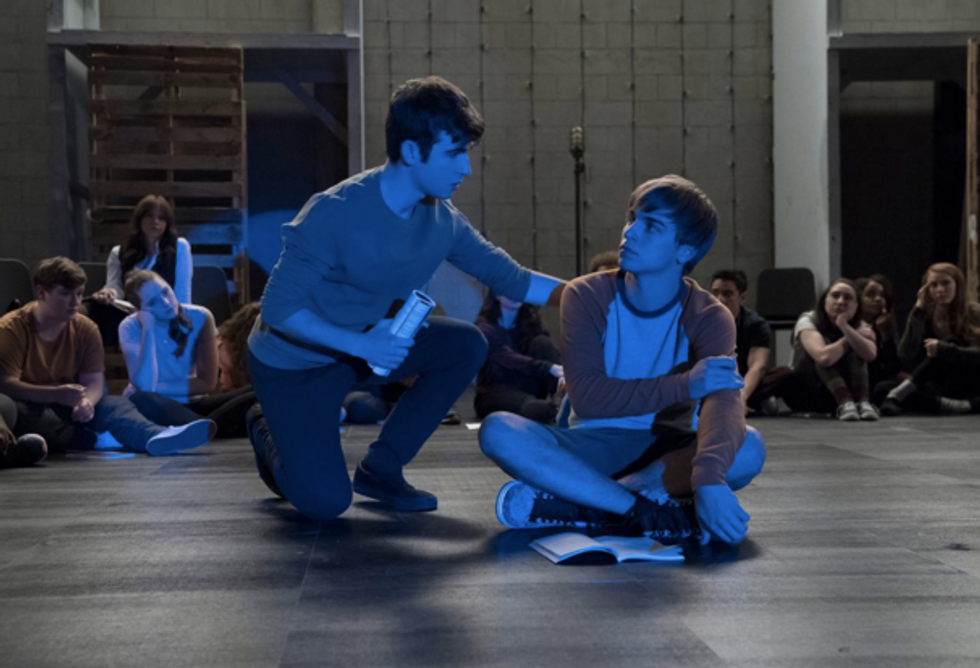 "Rise" may be a "Glee" copycat, but we're only four episodes in. Even if the show was an absolute trainwreck from start to finish, I'd still watch it every Tuesday night. "Rise" is putting theatre education back into the conversation and reminding society of the importance of the arts. I wish my high school was cool enough to put on "Spring Awakening," but I also find myself incredibly thankful that the high school in 'Rise' isn't putting on "Grease," the most stereotypical high school show on television.
I will continue to put my faith in "Rise" and advocate for the show, regardless of the slightly skewed representation of high school theatre it brings, because at least we're getting some representation.
Thank you, NBC. The theatre kids owe you one.