I was a Swiftie long before the 1989 and, of course, the Reputation craze (meaning: I was a huge fan of the 'dead' Taylor).
You best believe in 2013 when Red was released that my Sweet 16-year-old self memorized and listened to '22' on repeat. All the while wondering what my life would be like in this "miserable and magical" year.
Now that the 16-year-old girl is now hitting that ripe old age of the big double two, all I really know is that TayTay for sure got one thing right (and no, not just her secretive romance with Joe Alwyn): turning 22 really is miserable AND magical.
While I'm not feeling the urge to dress up like a hipster or hook up with someone who looks like bad news, there really is no better description of the age.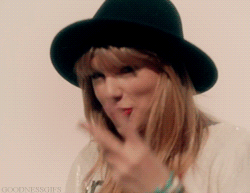 Figuring out the rest of your life. Can someone say MISERABLE?
Whether you've already graduated from college, getting ready to graduate, or just doing your own thing, this is that awkward age where you have no choice but to plan your entire future.
You're 22, and even though you wish you could hide under the covers and pretend like work, taxes, and a small thing called responsibilities didn't exist, everyone defines you as officially an adult by now. And if you don't have a response ready when you're asked the dreaded question of "So what do you plan to do?" the eyebrows WILL unashamedly and unmercifully go up.
You understand that you're getting older, but you're still young enough to appreciate your youth. I'd say that's pretty magical.
There is no bigger mistake than to take your life for granted.
Since you're at the age of being plunged into the violent rapids blindfolded (if you don't get this, log in to your Netflix, get the bag of stress chips, and watch BirdBox ASAP), you understand that you're starting to 'adult', like it or not. At the same time, you realize you have the power to mold your future into whatever you want it to be.
You have the energy of a teenager and the mind of someone who knows they have to get their adult life started.
Make the mula and then go put on some cat ears and jump into a pool like T-Swift. Live while you can!
You probably fit into one of two categories: Single Pringle or Engaged. Whether this is the definition of misery or magic depends on you.
While these are very specific categories, think of the people you know. 22 year-olds are either single, casually dating, or in a serious relationship.
For some, this is everything they dreamed of because they found their Prince Charming.
For others, this can feel lonely and frustrating due to expectations of society/family/friends.
Whether or not you're in a committed relationship or still living large as a single lady (or man), don't let anyone put his or her two cents in on what you should be doing with your life.
The topic of romance is one that will never cease to be a tense one, but as the amazing 22-year-old you are, understand that YOU have all the power over your life and no one else.
Being a 22-year-old, as we have decided, is sometimes a dream and sometimes not so much. There are many obstacles you will face at this age, but I urge you to live your life up no matter what and shake off anything holding you back.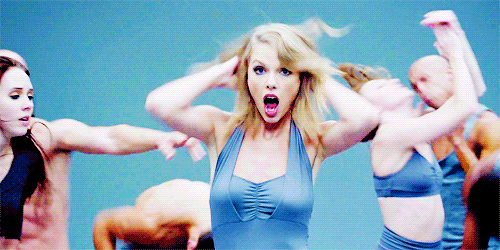 media.giphy.com