On Sunday night pop star Taylor Swift took to Instagram to announce who she would be voting for in the Tennessee Senate. She endorsed Democratic former GOV. Phil Bredesen, while having a few choice words for U.S Rep. Marsha Blackburn, the Republican nominee.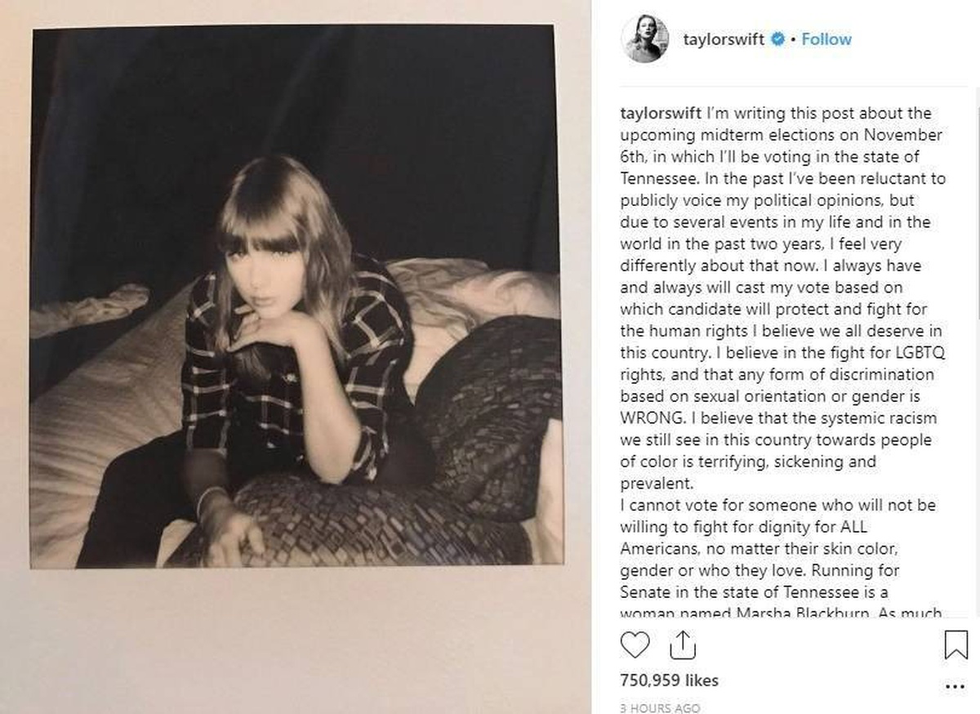 And the world went crazy, Blackburn and GOP supporters angry with her political stance as well as outpouring love and praise from her fans. Donald Trump even weighed in saying that "I like Taylor's music about 25 percent less now, Okay?"
This is the first time she has publicly spoken about politics. In her Instagram post she mentioned how she had been "reluctant to publicly voice my political opinions, but due to several events in my life and in the world in the past two years, I feel very differently about that now."
Taylor Swift expressing her political opinion is the best thing she could have done right now. We are coming up on the deadline to register to vote and she made that very clear in her post to go out and vote. RIght now is a scary time for women and minorities in America, someone with her platform and influence voicing their opinion is what we need for people to get out and do their duty and vote!
Many conservatives taking to Twitter saying "stick to singing," or "you've lost a fan" but weren't saying that when Kanye voiced his political stance. On Monday, Fox News took to the network saying they want "Taylor to shut up" but loved Kanye's Trump embrace. People only want celebrities to talk about the politics THEY support not the other way around.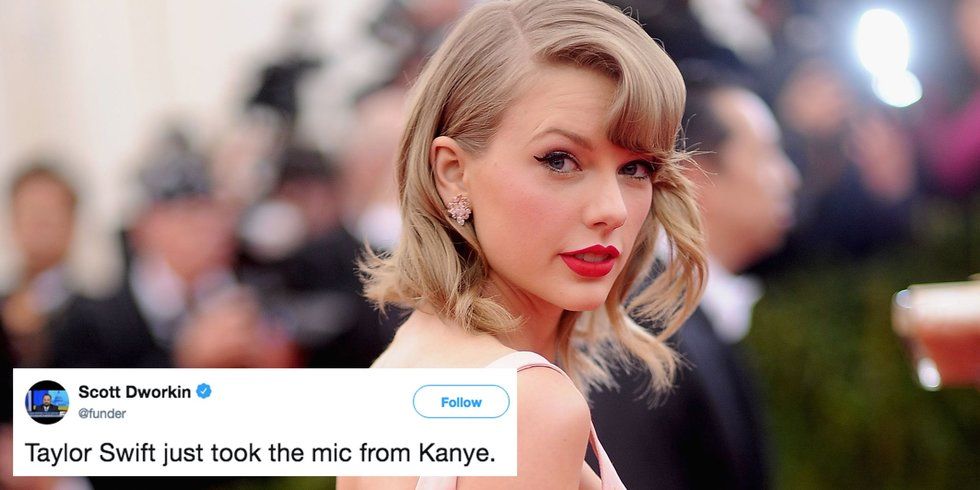 But let's not forget that Taylor is a human and has an opinion! Whether her opinion lines up with yours or not she still is entitled to how she feels. Taylor saw this as her duty to make sure we stay educated and vote! I feel good intentions were made with this post, wanting people to be aware of who and what they are voting for.
And now we will continue supporting the pop queen for being woke and determined to make sure her fanbase stays educated in politics.
Need to register to vote? Click here