Sports
Washington Nationals first ever draft pick, Ryan Zimmerman, retires after 16 seasons of play with the team. Here's a look into the career of the greatest National of all-time.
19281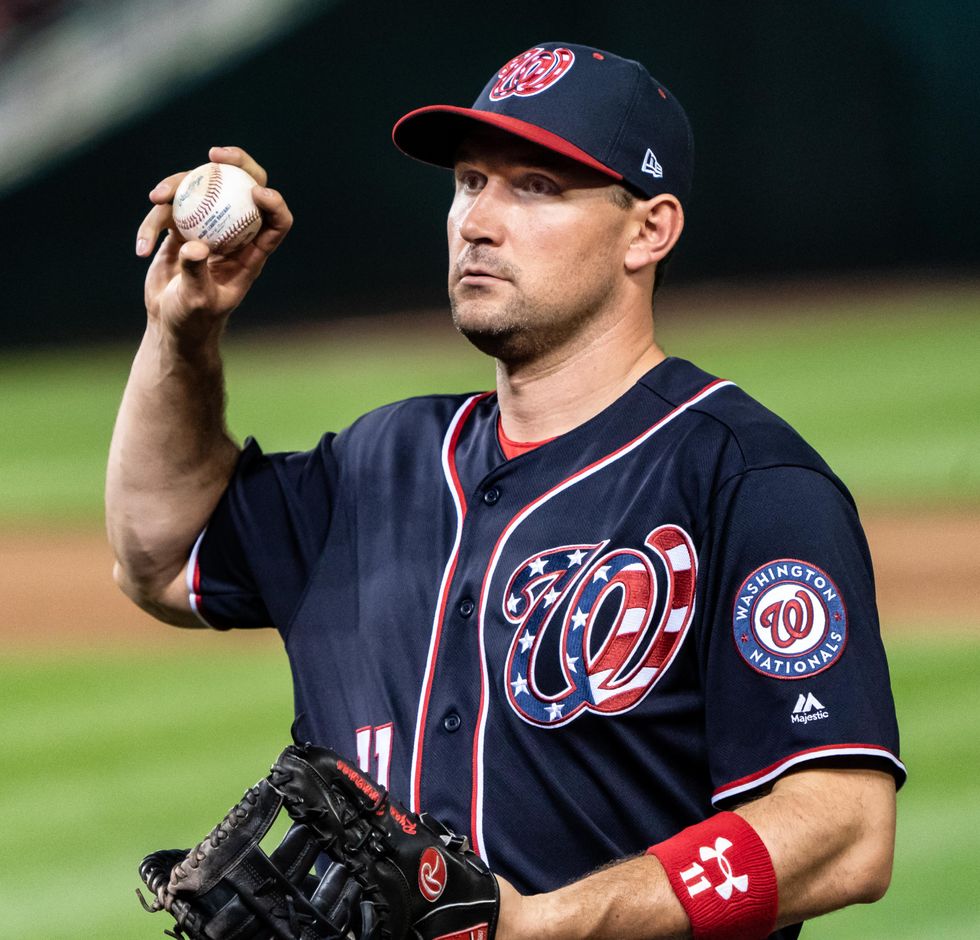 On September 29, 2004, Major League Baseball announced that the Montreal Expos would be moving to Washington, D.C., and would be rebranded as the Washington Nationals. With the team's first pick after moving to the nation's capital, the Washington Nationals selected Ryan Zimmerman with the number 4 overall pick in the 2005 MLB draft. Little did they know that they just drafted the face of the franchise for the next 18 years. After this past season, the well-respected Zimmerman announced his retirement from the league.
Out of the gate, Zimmerman showed he could be effective. Through the twenty games he played during his rookie season, his on base percentage sat at .396, his on-base percentage at .419, and his slugging percentage at .549. The following season as a starter, Zimmerman went from playing 20 games in 2005, to 157 in 2006. That years production led him to the Rookie of the Year race where he finshed second, four votes behind Marlins Shortstop Hanley Ramirez's 105 points. In that year he knocked 20 homeruns and earned 110 RBI's.
Even though he won a Golden Glove Award in 2009 where he homered 33 times, had 103 RBIs, and led the NL third basemen in assists, total chances, total outs, and total games started, 2017 was arguably the best season of his career. Through the early stages of the season, he led the league in all three categories of the triple crown. Although he didn't end the season atop any of those statlines, he still put together a very prodyctive season. He finished with a .303 batting average, 90 runs scored, 159 hits, 36 home runs, 108 RBI's, with an on-base percentage of .357 and a slugging percentage of .572. This was also the year that he received his second All Star Game selection where he was started at 3rd base.
But no year in franchise history will be remembered more than 2019. Through the franchises first 50 seasons, they had never even made an appearance in the world championship. In 2019 that all changed when they not only made it there, but ended up it winning it all. Before the World Series had begun, Zimmerman had played 1,689 games in his career. At the time, that was the most amoung active players who hadn't played in the World Series. His first at bat came in the top of the 4th inning, down 2-0 with two outs. Zimmerman, being the man of firsts for the Nationals, sent a rocket to straight away center, giving the Nationals their first home run in World Series history.
He announced his retirement this past Feb and on June 18th, his number 11 will be retired through the franchise. Though the predecessors, the Montreal Expos, have retired numbers before, this will be the first time a number has been retired under the Washington Nationals name. He was a two-time All-Star, one-time Gloden Glove Award Winner, two-time Sliver Slugger Award Winner, World Series champion, had two 30 home run reasons, and three 100 RBI seasons. He is the franchise leader in At Bats, Times on Base, Extra Base Hits, Plate Appearances, Total Bases, Runs Scored (963), RBIs, (1061) Hits (1846), Doubles (417), Home Runs (284), and Games Played (1799). Undoubtedly, the greatest Washington National of all-time.
One more thing about Mr. National, he is one of the cluthcest players in MLB history. Through his 11 career walk-off home runs, he tied for 8th all time with David "Big Papi" Ortiz and every single one of the seven players ahead of him are in the Hall of Fame. At the end of his career, Zimmerman holds a batting average of .303 in clutch situations. Only Nick Markakis had performed better in those situations in terms of batting average. Even still, Markakis only had 2 walk-off home runs in his career, while Zimmerman had 2 walk-off grand slams.
Keep Reading...
Show less