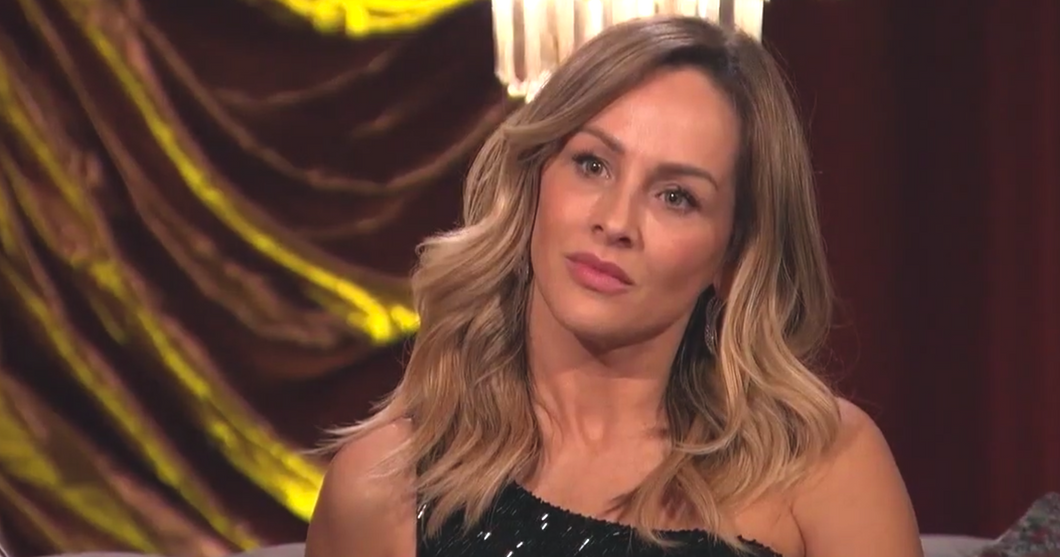 ABC
We've known for a while that Clare Crawley's season 16 of "The Bachelorette" was going to be weird, chaotic, and ultimately cut short for quite some time now.
Ever since the beginning of the pandemic struck in March, the season was initially pushed until May, then June, and then the news of Tayshia Adams stepping in mid-season broke in August. Clare's season officially begun airing in October, and ever since then, Bachelor Nation has been waiting for the other shoe to drop.
But honestly, even knowing all of that, nothing could have prepared us for how agonizing, confusing, and ultimately embarrassing Clare has been as the bachelorette through three episodes.
And with seemingly only one episode left before she leaves the show to be replaced by Tayshia, I am officially ready to crown Clare Crawley as the worst bachelorette of all-time for the following reasons:
1. She is only there for Dale.
It was clear since the first episode that her infatuation with Dale was going to be the reason for her demise, and this has only proved to be more true with every second of every episode. It makes no sense unless they were already knee-deep dating before filming began. Whoops.
2. She's blaming everyone else for her fuck up.
Since she knows she's already 100% made up her mind about Dale since day one, she's using the rest of the time to look for flaws and mistakes everyone else is making to justify her inevitable decision.
3. She's standing other people up and wasting their time.
All to give Dale more love and affection.
4. She punished the men for participating in the roast that SHE ASKED THEM TO DO.
Not only were they hilarious, but they did what she hoped they would do. And then she didn't give them a rose because all they did was rightfully roast her and dale.
5. The kiss that never was.
What is this???
6. She reminds me of my high school algebra teacher when I just could not understand logs for the life of me.
Scenes like this really take me back:
7. Dale hasn't even done anything to pull ahead of the others on the show except be really hot.
But there are other hot guys, so it just doesn't check out, Clare.
8. Not giving Bennett a chance should be a felony.
Millions of single women in a pandemic would commit crimes to be with a Bennett right now, so not giving him the time of day is just another reason Clare really is the worst.
9. Having Chris Harrison do her dirty work for her.
If you're going to stand someone up, at least have the courtesy to do it face-to-face.
10. She's going to play the victim card long after she's off the show.
Don't fall for it. She's the villain.