This was truly one of the best summers of my life. I worked as a counselor at an all girls sleep away camp in West Virgina and it was a life changing experience. I felt like I was in a whole other world. Being away from the drama and just being with nature made me realize how happy and carefree life can be. There are ups and downs in everything, but you have to focus on what is right in the moment and forget about everything that went wrong. After my first year of college, I was a little all over the place—I was excited for the future, happy with my school and thankful for my close friends and family, but I was so caught up in all the trivialities of every day or the people who had treated me badly that I couldn't appreciate everything that was perfect in my life.
I started off the summer knowing only one of the other counselors — one of my best college friends. But now, eight weeks later I'm close with many of the girls I worked with throughout the summer. Thank you, summer of 2017 for teaching to love myself without makeup, demand that boys treat me with respect, and to laugh often. Thank you for making me realize that social media can be toxic and that it's easy to get sucked into the internet bubble — I'm thankful for my limited access to technology this summer and the wonderful group of girls who supported me. This summer I learned to enjoy each day and to celebrate individuality. Thank you, summer 2017 for being the #summerofLinds.
To quote my favorite camp song:
A million tomorrows shall all pass away.
Ere I forgot all the joys that are mine, today.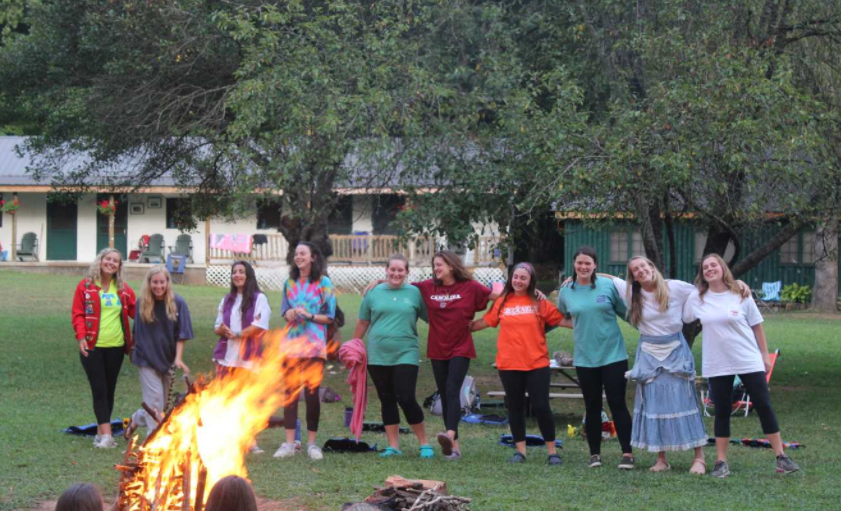 Cover Image Credit: Lindsey Ocock