Welcome back
Sign in to comment to your favorite stories, participate in your community and interact with your friends
LOG IN WITH FACEBOOK
Report this Content
This article has not been reviewed by Odyssey HQ and solely reflects the ideas and opinions of the creator.
Subscribe to our
Newsletter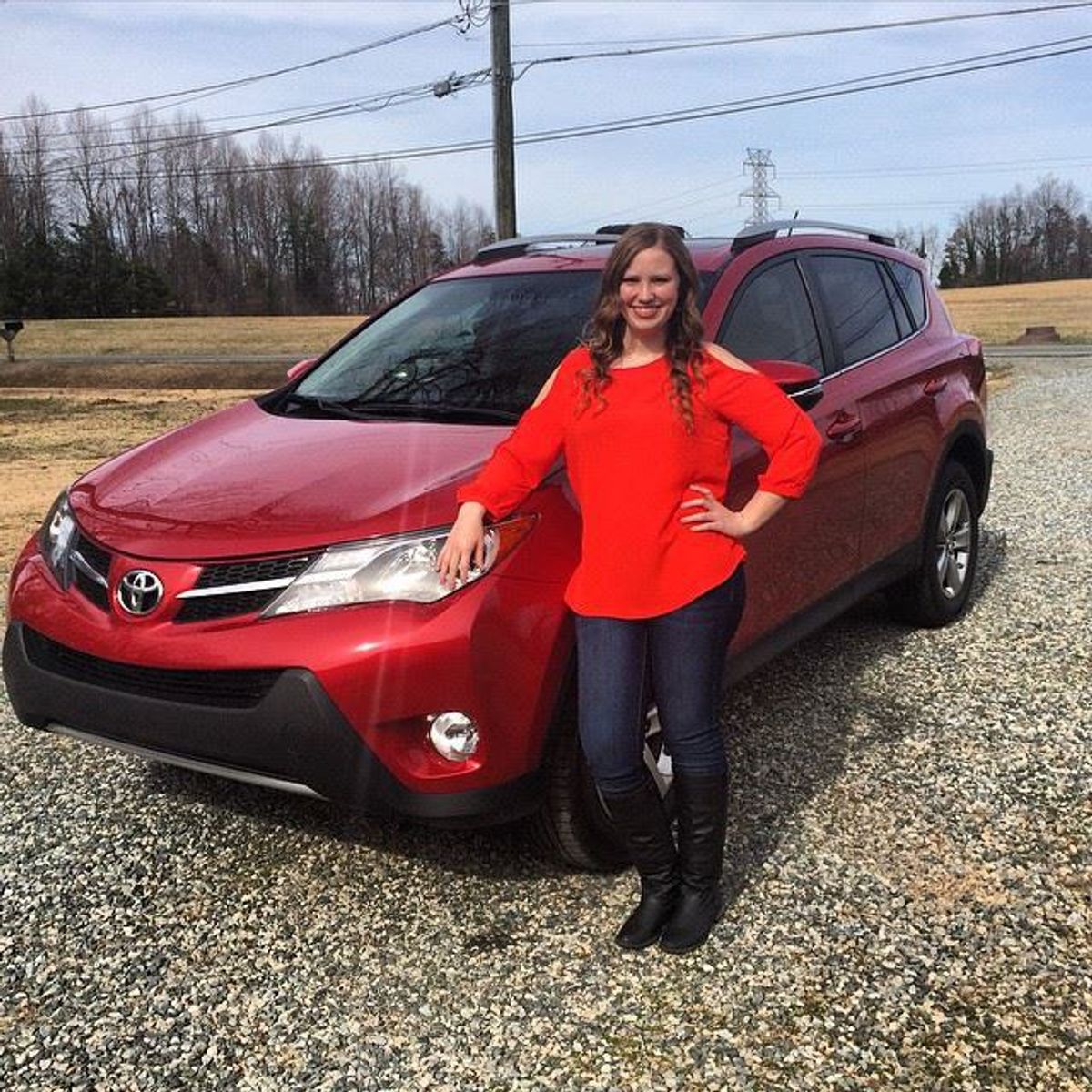 With Halloween quickly approaching, I have been talking to coworkers about what scares us. There are always the obvious things like clowns, spiders, heights, etc. But me? There are a number things I don't like: trusting strangers, being yelled at, being in life or death situations, parallel parking. All of these are included when you get behind the wheel of a car.
As most 16 year olds, I was so excited to get the freedom driving allows. In North Carolina, you're allowed to start Driver's Ed at 14 1/2 years old. Being a January baby, I took the class in July before my 15th birthday. The class goes over the rules and dos and donts of driving that a lot of people never follow (please turn your lights on when it is raining, I don't know why people never follow this rule). The most terrifying part of the class? This horrible video they play of the kids that got drunk and got into an accident. I'm sure nowadays they also have a texting and driving video that I thankfully never have to see. This video however didn't deter me from getting my license at the first chance I could because A) I'm hardheaded and B) When you're a teenager, you feel invincible.
At 23 years old, I feel my invincibility slipping away and my mortality running at me full force. I now think about things I never did before; what would happen if the roller coaster ran off the tracks, what if I fell off this ladder while cleaning the gutters, what if the lawnmower went berserk and the blade went flying off? You see what I mean? I over analyze every little thing now, which includes driving.
Think about it, you are putting your complete trust that all the other drivers on the road know what they're doing at all times. You are hoping that they're not texting, drunk, or sleeping, at least not while they're close to you. One time I seriously saw a girl watching Friends on Netflix while driving (I was a passenger). Don't get me wrong, Friends is a fantastic show but it's Netflix and Chill, not Netflix and Cruise.
In addition to worrying about everyone else, if you make one mistake, you are getting flicked off or cussed at by strangers.
And the worst part about driving? Seeing an accident in front of you and knowing that if you were going a little faster, or if you left a little earlier, it could have been you.
So the next time you get on the road, be a little more cautious, and try to follow the rules because driving is a serious matter and shouldn't be so terrifying.
Keep Reading...
Show less
Sports
It's my new favorite time of the year.
1543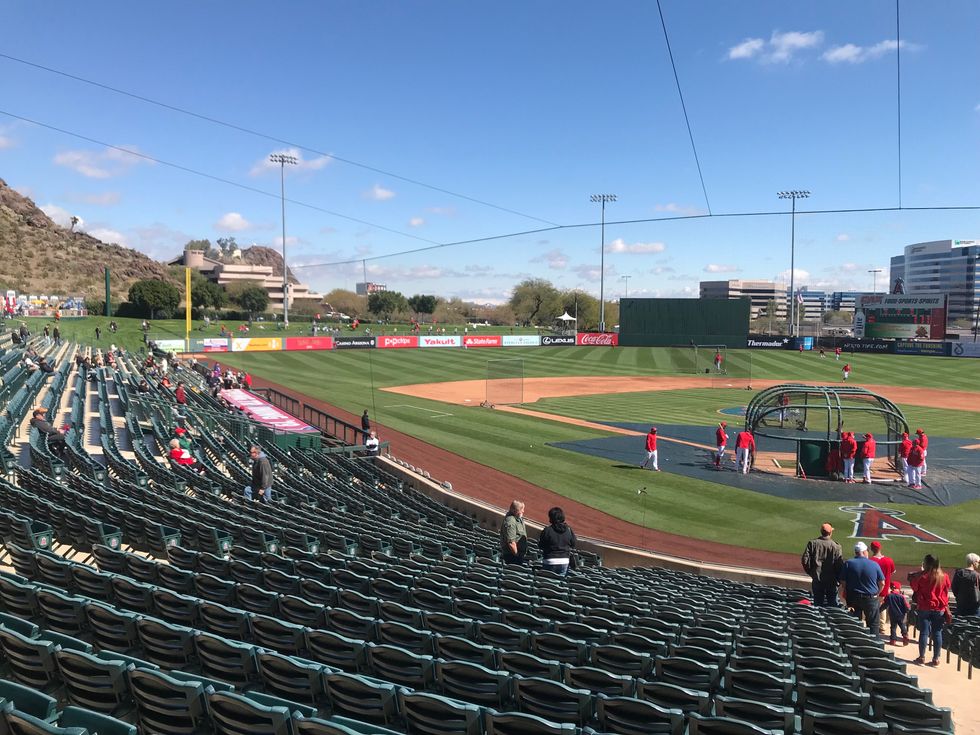 Patricia Vicente
Nothing gets me more pumped up than the nice weather and the sights and sounds of the baseball season quickly approaching.

But before we can even get to that point of the 162 games that take up at least six months of our lives, we need to cover all of the bases with what happens beforehand. The monthlong love of spring training.
If you're like me, then you're lucky enough to be in one of the two states that host half of the MLB for this amazing spring season. It's even better when all of the stadiums are within reasonable driving distance from where you're located so you have endless choices for your weekend afternoon.
Even if you're not a baseball fan, it's still a good way for you to even catch a cheap game and spend some time for your friends, which is where the lawn seats will come in handy. Lawn seats are usually located in the outfield on some green grass with a whole field in front of you that usually includes kids running around in hopes of catching a home run ball from the players they idolize.
It's also something that many people don't get to experience, which is why it's so important to take advantage of living in a state that hosts spring training.
I think this is especially important as a student of a university close to these facilities because believe it or not, it kind of becomes a staple for the university and what they have to offer. I know that when I was deciding on what school I would like to attend because I knew it would keep me happy personally and maybe even offer some opportunities professionally.
Personally, I also enjoy it as a baseball fan because I get to go out and see teams and players that I don't get to see as often throughout the regular season.
Spring training is also a really good time to try and get autographs.
With the practices usually being in the morning and with games in the early afternoon, it makes it the perfect day activity whichever day of the week. The accessibility fans get during spring training is unlike any other where you get to watch your favorite players practice and walk past you on their way to another workout during their training in which they might stop by to sign some autographs or something.
Keep Reading...
Show less
Featured
Find out how this TikTok star gets women excited about science!
4415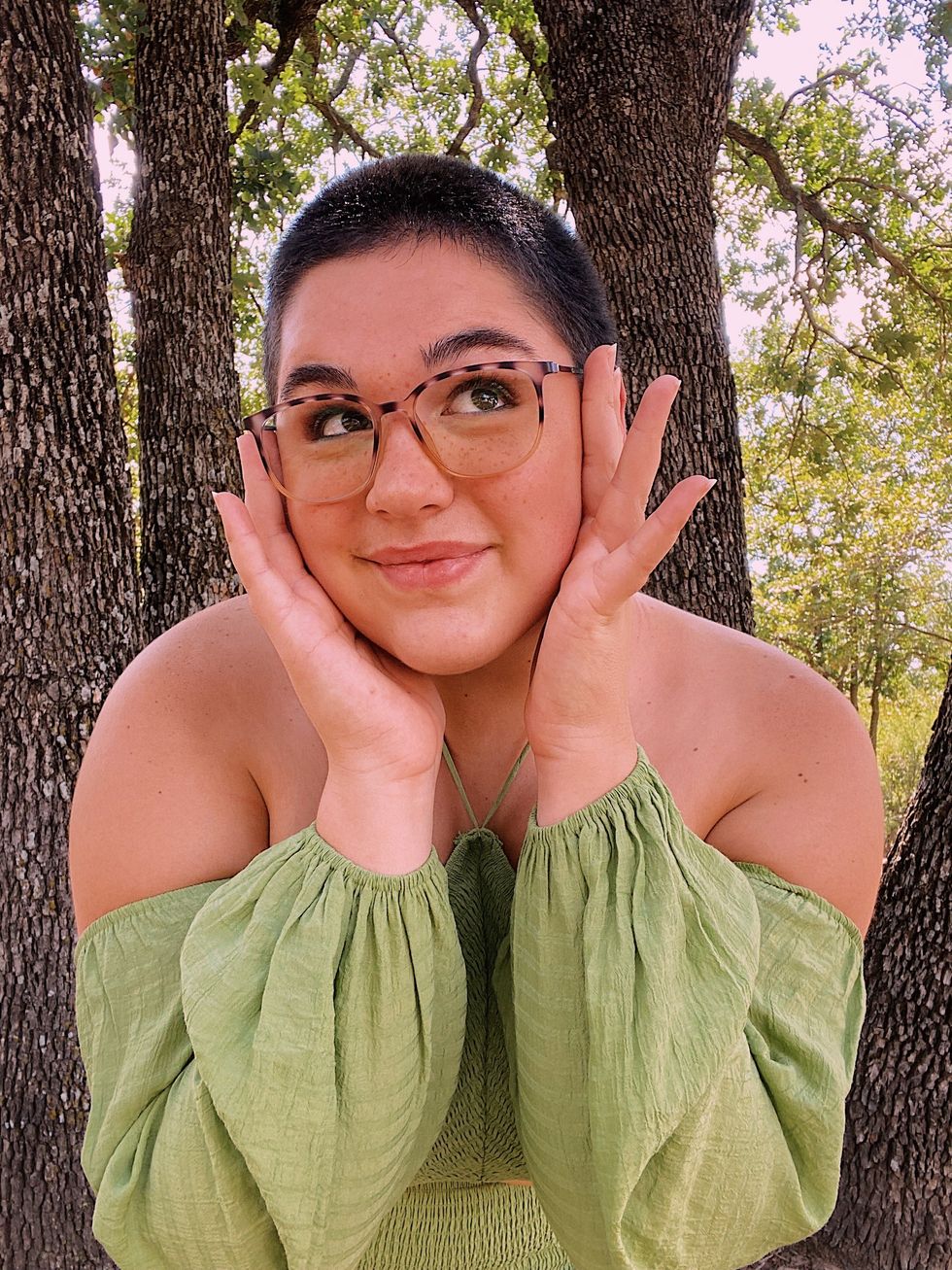 Hi! I'm Melanie Byrd, aka @sciencey_melly on TikTok. If you ask me how my TikTok career started, I'll tell you honestly: I was bored.
It was the beginning of COVID and I was a junior in high school. Cut off from my friends and classmates, I had too much free time, and not enough people to talk to. I spent countless hours scrolling on TikTok and thought to myself, 'I could do this. What if I just talk about all the weird and wacky stuff that happens at my high school?'
So, I got in front of a mirror and started telling stories. It was just like dishing out the latest gossip with my friends— only, I was having a one-way conversation with a whole bunch of strangers on the internet instead.
Everyone was a bit starved for entertainment during the pandemic, weren't we? To my surprise, my storytimes about the drama at my high school started to gain a lot of traction. By my senior year, I was eager to start the next chapter of my life, with a modest social media following coming along for the ride.
A new approach
Then, senior year took me on a journey I never imagined. I sustained a bad hip injury, which disrupted my daily routine. Shortly after, my dad and I got into a car crash on the highway. I suffered a traumatic brain injury, which I'm still recovering from years later. Clumps of my hair started falling out because of it. Eventually, I chose to shave it all off to reduce the anxiety of my hair falling out without warning.
Within a few months, I went from being a carefree high schooler dishing out the latest gossip to a girl with a shaved head and a much more serious outlook on what mattered in life. And so, a lot of things changed. I wasn't the same person I used to be. I posted storytime content less and less frequently. A lot of my followers started to drop out, especially after I shaved my head, which hurt more than I wanted to admit.
I started to take a step back from my original TikTok account because I realized I didn't really care to tell crazy story times anymore. I was moving away from that chapter of my life, and towards better things. I entered college at UT Austin and chose a biochemistry major with a certificate in forensics. With a new topic to focus on in my life, the content on my channel also began to shift. I'd sit in class, taking in so much new and fascinating information. All I could think was, 'this is what I want people to learn about.'
The birth of Sciencey Melly
I made a new channel dedicated to science in July of 2022. To tell you the truth, I had no expectations for it. I thought it would be my fun little side project. I wasn't worried about followers or engagement— I just wanted to talk about science.
I started with about 30 followers, and that was fine by me. I wanted to be the go-to science woman for this small community. I got to engage with my followers on an intimate level. We could talk about whatever we wanted science wise and just run with it.
Then, I had a viral video within my first month and skyrocketed up to 23,000 followers. Still, between the ups and downs of my first two years in college, I took plenty of time off. School was my number one priority. Last year, I didn't post for five months. Then, I suffered yet another injury— this time, I broke my foot— and got another perspective shift along with it. Since I was effectively grounded, I thought it was the perfect time to start talking about science again. I started posting again to my 23,000 followers, who were thrilled to have me back. Less than a month later, I hit 90,000 followers.
Getting excited about science
The big jump in followers was thrilling, but not for the reason you might expect. All I could think of was how happy I was to share my passion for science. And not just any science, but really weird science! I was getting tons of questions about forensics— everything from poisons to decomposition to toxicology. Audiences who were interested in true crime became curious about the science behind it, and that curiosity led them to me. I was only too happy to indulge them.
A lot of forensics as a field is lectures about basic chemistry, or basic biology. But I knew I wanted to go beyond that. There's only so much you can take in from textbooks and lectures. I wanted to share the strange, interesting tidbits of scientific knowledge that were applicable to real life. I started different segments on my channel— like Kooky Science, where I shared all the weird science constantly happening in the world around us, like how your brain has a "hate circuit." Another popular series I started was Could That Kill Me?, which is exactly what it sounds like. In bite-sized videos, I dove into the hidden dangers of mundane tasks, like brushing your teeth or eating potatoes!
The 'why' behind what I do
The majority of my followers are kind, enthusiastic, and encouraging. But of course, it's impossible to be a woman on the internet and not receive hate comments. Being a woman in STEM who challenges traditional beauty standards didn't do me any favors, either. I've received my fair share of bullying from strangers hiding behind their keyboard. But the hate doesn't get me down. The other comments, like "you helped me so much with this topic!" and "I've never been interested in science until I saw your channel!" make it all worth it.
I love telling people about what I'm interested in. I love talking about science in a way that 1. people understand and 2. people are interested in. So many of us are introduced to science with a focus on memorizing complicated facts and equations, to try and get a good grade. But whenever you take a step back and you educate people on the really cool parts of science that are relevant to daily life, they get really interested.
Being a voice for change
Building up the kind of audience grants me the label of "influencer." To me, that means a lot more than just posting content. Having a large following gives me the chance to be a voice for what I believe in.
Over 90% of my followers are women. That means every time I log on, post a video, or respond to a comment, I'm a real-life example of what being a woman in STEM looks like. I have the power to encourage and uplift women like me, who might feel discouraged from pursuing the kind of career I choose to pursue. That's a huge honor for me, and a responsibility I don't take lightly.
I have always wanted to use my platform for good- to raise money and awareness for the causes I care about, and build a community with other people who share my passion. About a year ago, I became aware of the term "impact influencer" when a Silicon Valley startup called Stashrun reached out to me to scout Gen Z'ers who are using their social media in this way. Today I lead partnerships there, to help empower other impact influencers, and I think this is the perfect way to describe what motivates my content. I'm impact influencing! For women in STEM and for the planet So, in addition to my series about fun and quirky science facts, I keep my followers updated with the latest news about the state of climate change. I inform them about new bills and government projects that could have a negative impact on the Earth, provide resources to combat environmentally dangerous laws in my bio, and offer outlets for my followers to donate to nonprofits centered around combating climate change. Bringing climate activism to the public is hands down the most important part of what I do.
The importance of being genuine
If I have one piece of advice for anyone trying to make it big on social media, it's this: don't try to become an influencer for the sake of becoming an influencer. Find passion in your own life first before sharing it with other people. It's very obvious whenever you meet someone if they're interested in becoming an influencer for the sake of the pretty pictures, popularity, and brand deals. But the key to success is being excited that you're sharing a topic with people.
That's what drew me to partnering with Odyssey. I loved that the platform covered so many different topics, and gave so many writers a chance to share their voice. The articles are engaging and well-written, but most importantly, they're real. They speak to what's most important to the creators' hearts and minds. That's a quality I admire, and one I hope to embody in my own content creation for years to come.
Find Melanie on social media!
TikTok: @sciencey_melly
Instagram: @mellyyyyyyyy__
Keep Reading...
Show less
Featured
Play one of these songs in the background for the perfect vacation vibes.
310143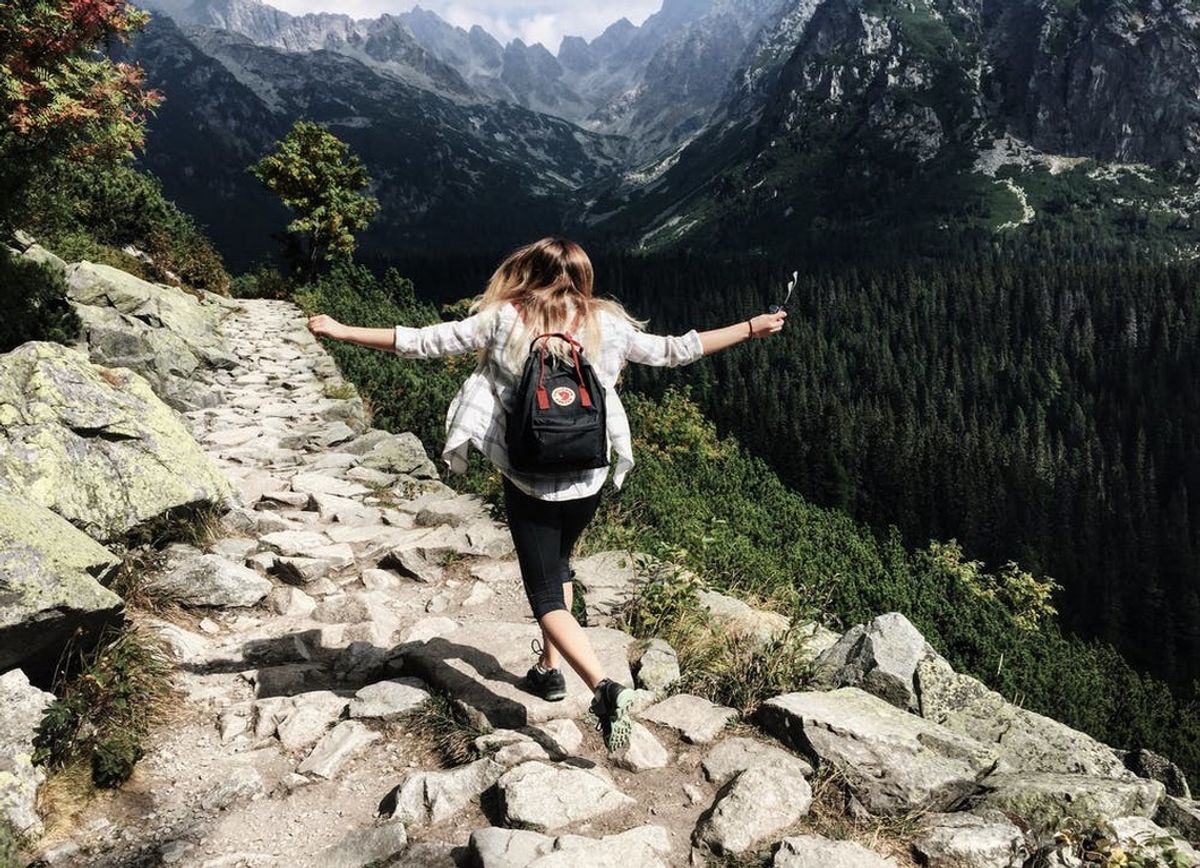 Pexels
We've all seen a Jay Alvarez travel video and wondered two things: How can I live that lifestyle and how does he choose which song to use for his videos?
It will take a lot more than my advice and a few paragraphs to answer the former, however, compiling a list of music that will highlight the best of your vacation is something a little creative research can provide.
Rather than search through Spotify playlists that all have the same Lorde song or choose whatever is popular on the radio, check out the list below for the perfect song to match the vibe of your next vacation memories.
Feel Good Getaway

Whether it's a beach vacation or a laid-back weekend in a new city, these songs are perfect to showcase a happy and positive vibe for your video.
Gone - Jr Jr
Sunny Side - Jackson Breit
T-Shirt Weather - Circa Waves
The Tropics - L D R U
Sun Models (feat. Madelyn Grant) - ODESZA
High Tempo Adventure Mix
If you're planning a trip where you're going to capture a lot of fast-paced adventurous activities best queued by a beat drop, these songs mixes are the perfect fit for you.

Good Vibes (Feat. Cosmos & Creature) - PLS&TY
Keeping Your Head Up - Don Diablo Remix


Colors (Audien Remix) - Halsey
Collapse (feat. Memorecks) - Zeds Dead
Next To You - L D R U
Songs That Mention Locations
The best way to showcase your trip is with a song that features your location. Summer trip to Paris anyone?
Barcelona - Ed Sheeran
Budapest - George Ezra
Paris - The Chainsmokers
The Classics
No matter the situation, you can't go wrong with these classic background tracks for your next Go Pro video.
You & Me - Flume
Final Song - MO
All Night (feat. Matoma) - The Vamps

Catch Me (feat. Naaz) - Yellow Claw & Flux Pavilion
Dreamy Sunset Vibes
Sunsets, flowing dresses in the wind and slow motion action shots. That's the image that comes to mind when these songs are layered in the background.
Lay It On Me - Kasbo
Ocean Eyes (Astronomyy Remix) - Billie Eilish
Silence Marshmello and Khalid
Trndsttr (feat. M. Maggie) - Black Coast
Make You Feel - Alina Baraz
Keep Reading...
Show less
Featured
Stuck on ideas for a roleplay? Here you go!
413820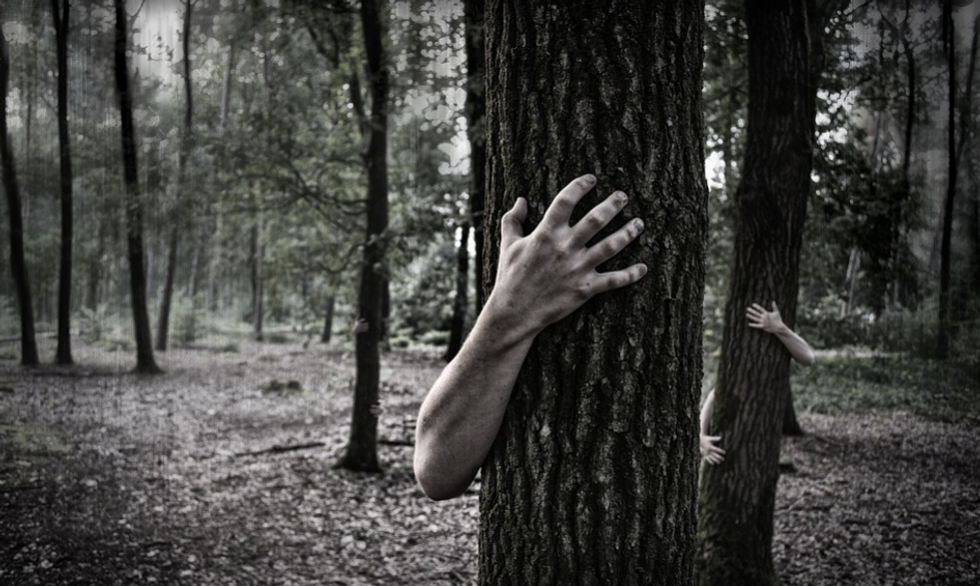 Pixabay
One thing that many creators know is that fun to have characters and different universes to work with but what's the point if you have nothing to do with them? Many people turn to roleplay as a fun way to use characters, whether they're original or from a fandom. It'd a fun escape for many people but what happens when you run out of ideas to do? It's a terrible spot to be in. So here are a few different role play plot ideas.
SEE MORE: The Amazing World Of Roleplay On Tumblr
1. Guardian Angel
Person A has had many near-death experiences in their life. They should be dead but it's as if something is protecting them. Then they meet Person B, their guardian angel.
2. Vampire Prince
Person A is a vampire Prince. They rule the kingdom and sit on the throne, but it's all with reluctance. Every year a sacrifice is brought from a nearby village for The Vampire Royalty. They kidnap Person B and take them to the castle.
From here you can go in any direction you want! Person A can turn person B into a vampire, Person A can have mercy on them and send them back to the village, or maybe even keep Person B as a pet or something of the likes. This one is very open so just have fun with it!
3. Mental Hospital Patient/ Doctor
Person A is a mental hospital patient, put there for any reason you'd like. So far nobody has been able to make progress with Person A. That is until Person B comes along.
This one is good if you like getting deep into characters and their relations with others.
4. Western Universe
Person A is riding along the outskirts of their ranch when they see Person B on the ground. Person B has been shot and will soon bleed to death if they aren't helped.
I left this one fairly open too. Does Person A take the risk and help Person B? What will it cost them if the do?
5. Werewolf Universe
I don't really have anything specific for this one. I feel it's a bit of an oldie but goodie. Similar to the Vampire one there are a lot of ways you could go. Are they both werewolves? Is one human? Does one of them get turned and the other has to deal with it? Are there two werewolf packs fighting? There are just so many possibilities with this one, just go for it.
6. Zombie Apocalypse
After losing all of their supplies, friends and allies Person A finds themselves lost and without any defense. That is until they run into Person B's group. How does Person B react? Do they accept Person A with open arms or are hey hostile and wary?
7. Reverse!Verse
This one mostly applies to fandom related RP's. Take the lead characters and reverse their roles. Make them the opposite of who or what they really are and see where that leads you.
8. Ghost and Haunted
Person A has just moved into their new home. (Apartment, Mansion, cozy town house, whatever you'd like) The first few nights are peaceful. Then things start to get crazy and the meet Person B. Person B inhabited the home once upon a time. They were killed some how and were stuck to their house as a ghost.
9. Memory loss
Person A and Person B have known each other for a long time. Person A gets into an accident, giving them head trauma and causing them to forget Person B, or even everything they've ever known. It's up to Person B to help them remember and if they don't remember, to help them figure out their life.
10. Body Swap
I feel like this is fairly self-explanatory. Person A and Person B switch bodies for a certain amount of time. Chaos ensues as they try to pretend to be each other and sort everything out.
11. Purge
(As in the movie, "Purge")
Person A and Person B are going through the Purge. They end up stuck together fighting against people who want to kill them.
This one is fairly open too. Have fun with who your characters are and their status and things like that.
12. Mind Reading for a day
Person A suddenly wakes up with the ability to read minds. What happens when they read their best friend, Person B's mind?
This could be a good spot to combine another one of these with this one! Maybe Person B had some secrets they really didn't want Person A to find out about.
13. Treasure Hunter Universe
Person A is a respectable treasure hunter. They put years of work into finding the most amazing treasure of their life only to have Person B, a treasure thief, to steal it right at the last moment.
Keep Reading...
Show less
Subscribe to Our Newsletter