In a world lacking in strong-willed and un-frilled female leads to look to, I found solace in Studio Ghibli. Okay, so it's undeniable that the latest installment of "Star Wars" has had an impact on many of 2016's style trends––between the surge of utilitarian accessories and (thank God) practical pockets, and the array of wrap-styles seen on the red carpet. Not only has "The Force Awakens" given society something to look to, but it has finally given girls a non-typical heroin to look to; something seriously lacking back when I was a young and impressionable age.
Not only only do the Ghibli girls kick ass, they also look kick-ass. As someone who works in the world of fashion, here are my top five in Studio Ghibli style inspirations, which I still draw from to this day for major style inspo:


1. KiKi from "KiKi's Delivery Service"
From her plum dress to bright red bow, I remember being spellbound by KiKi's style when I first watched the film––especially with the "accessorizing" of her familiar (her black cat), JiJi, and bow-bright-red transistor. Especially in that first take-off scene, where you can practically feel the energy of her new powers crackle around her for lift off.
She's set out to go off on her own, with all new powers. Though alone for some time, KiKi manages to find a niche, and fit in by standing out, in both having confidence and in looks. Goals. (Not to mention the other witch KiKi meets when she first sets off. I mean, that hair, though.)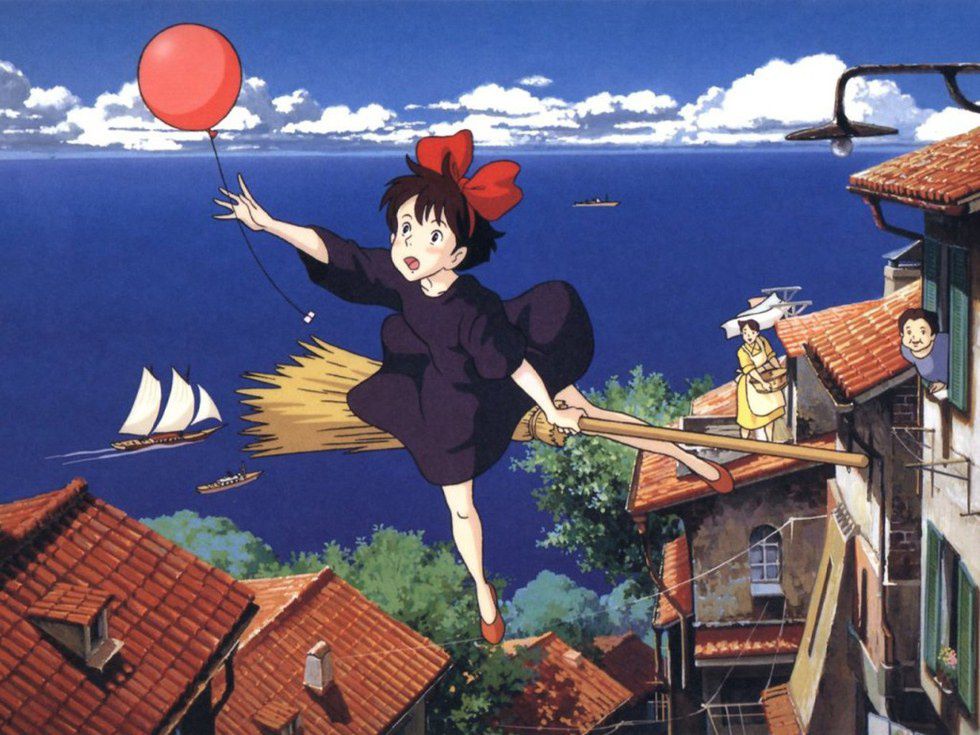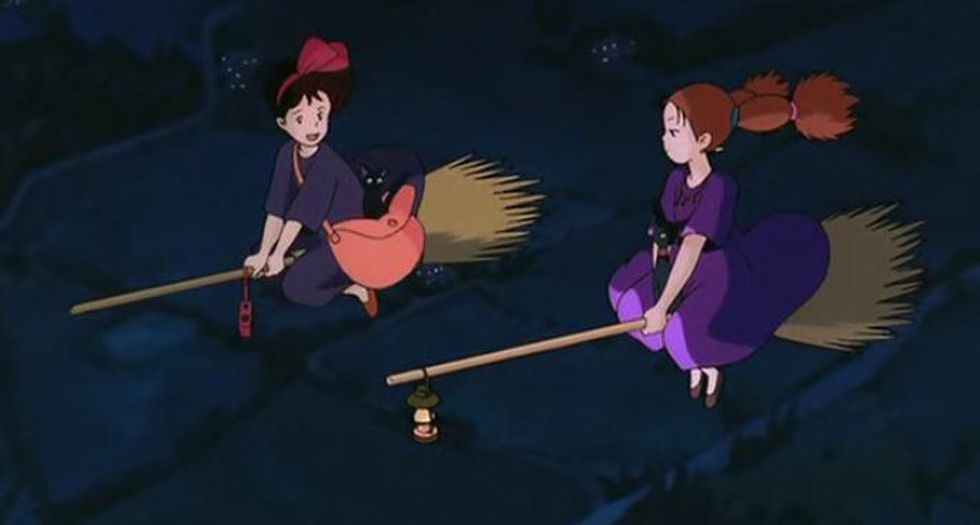 2. Haru in "The Cat Returns"
Again, with the bow. Maybe it was her drawing style, maybe it was those pajamas––either way, Haru's baby bangs and cat-itude have always stuck with me. Also, just cats. Cats everywhere.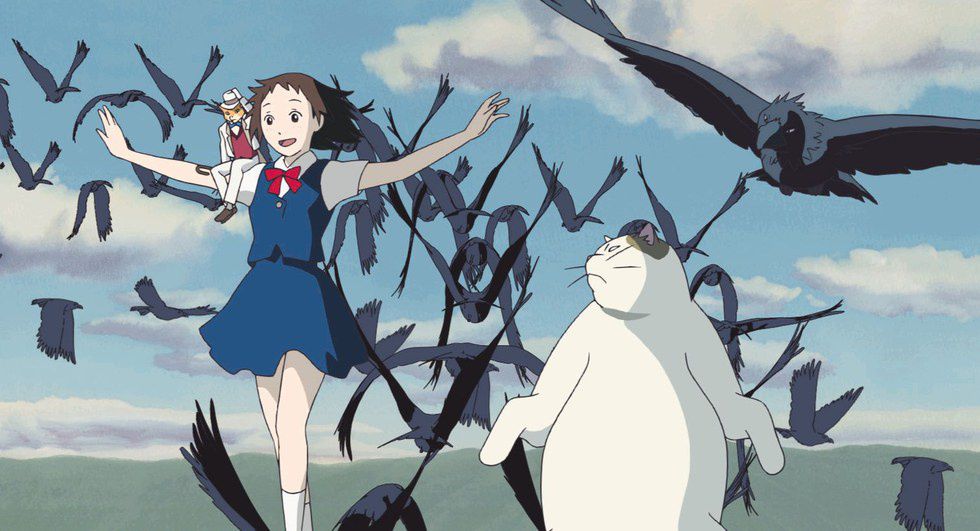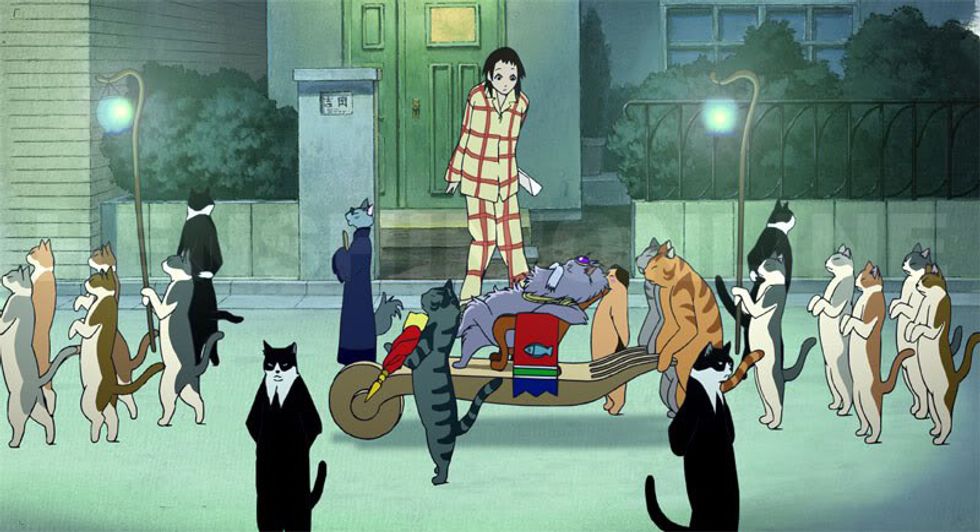 3. Sophie in "Howl's Moving Castle"
Talk about total transformation––from meek (but well-hatted) milliner to starlight-haired heroin, Sophie her spunk, and Victorian-esque style have always been a source of inspiration: highly adaptable, works for all ages and hair colors. Sophie's strong will also proved age defying, and taught me to never give up in something or someone I believe in. Plus the granny look is super-in right now.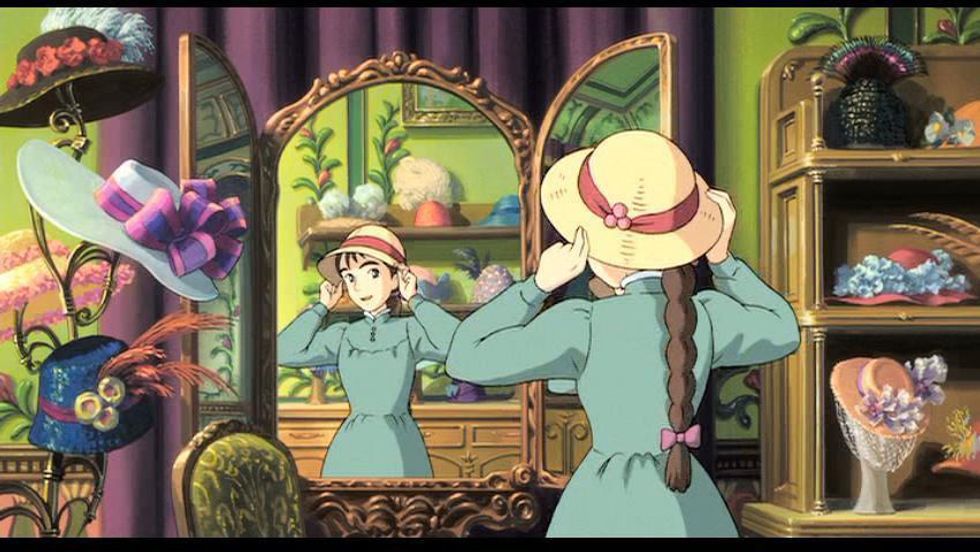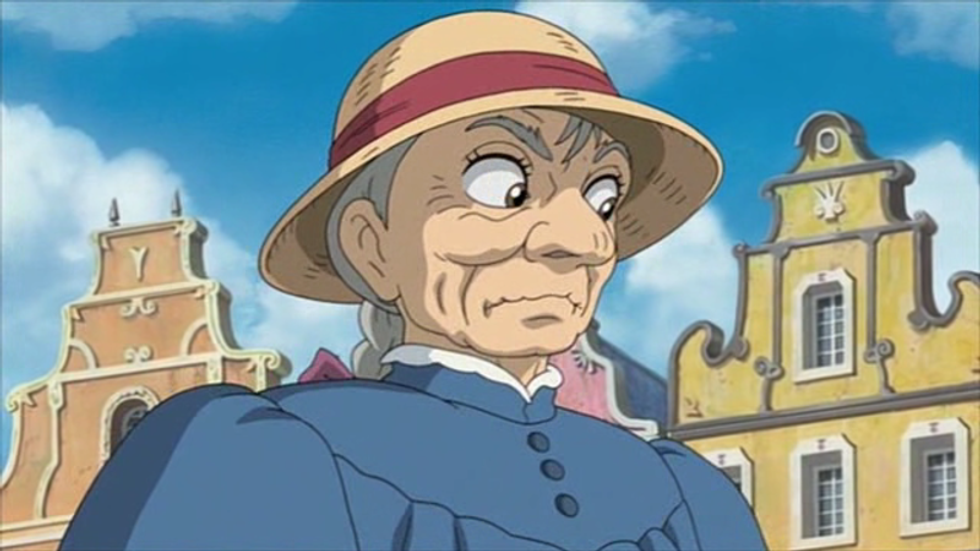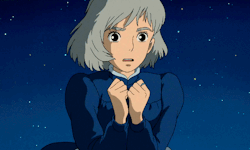 4. Nausicaä in "Nausicaä and The Valley of the Winds"
Nausicaä's outfit styles in the film could easily have come from a Joan of Arc-inspired collection, in varying shades of blue and turquoise, there's both a clearly feminine yet strong and don't-mess-with-me look to them. The hues of blue show her own vulnerable side, while balanced with military style cuts. For me, her animated apparel style stands out because it embodies the Studio Ghibli heroin: No frills, but a "princess" figure, proving you can lead an army in a dress.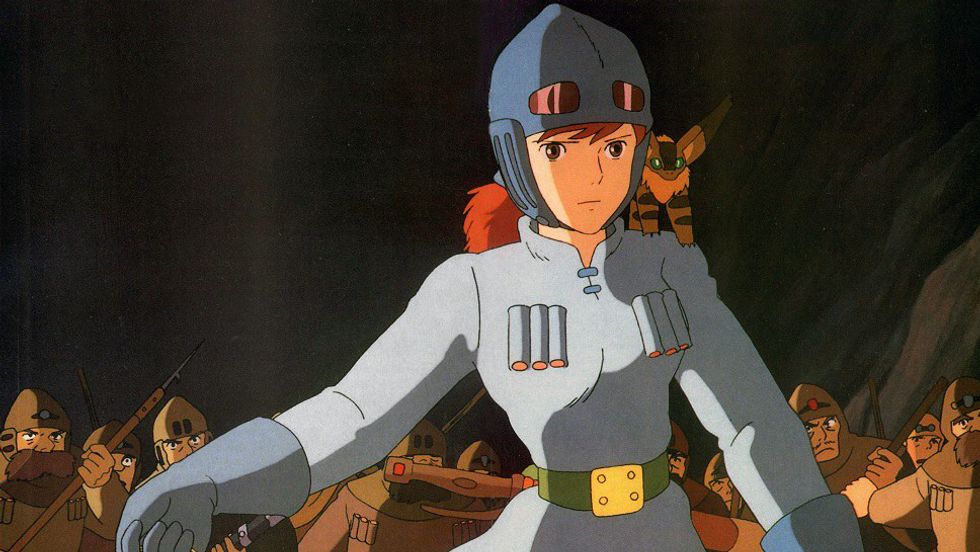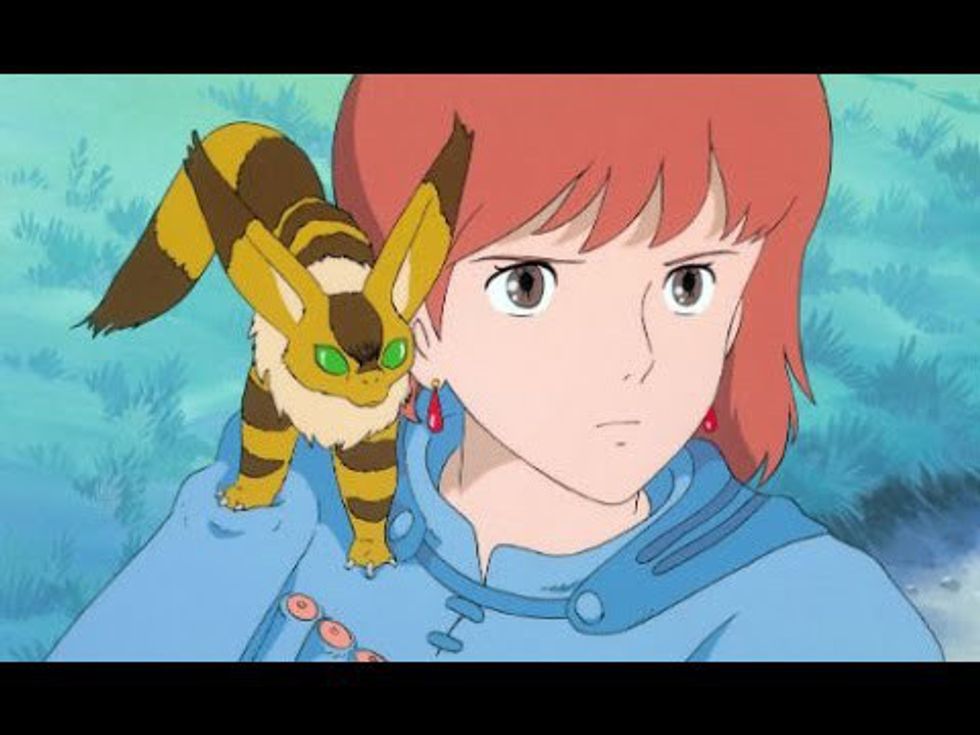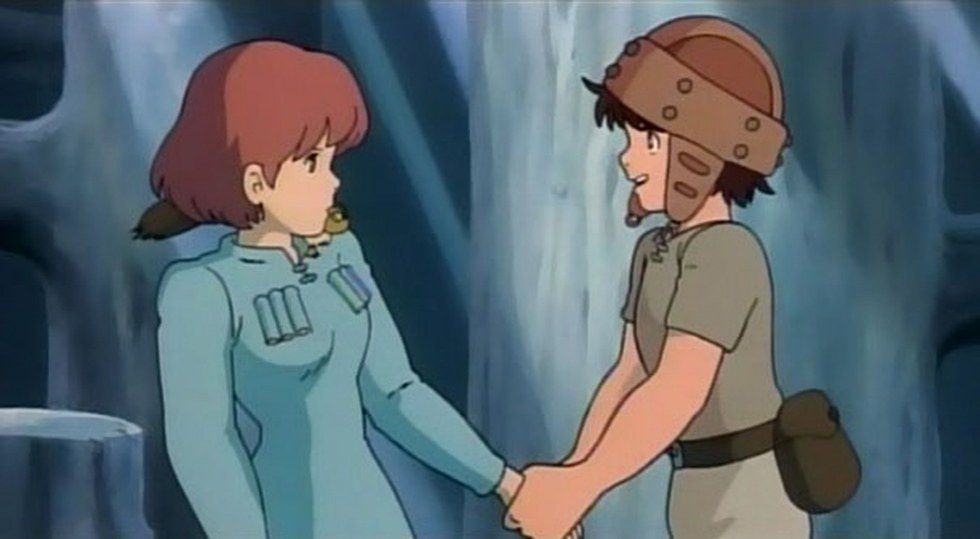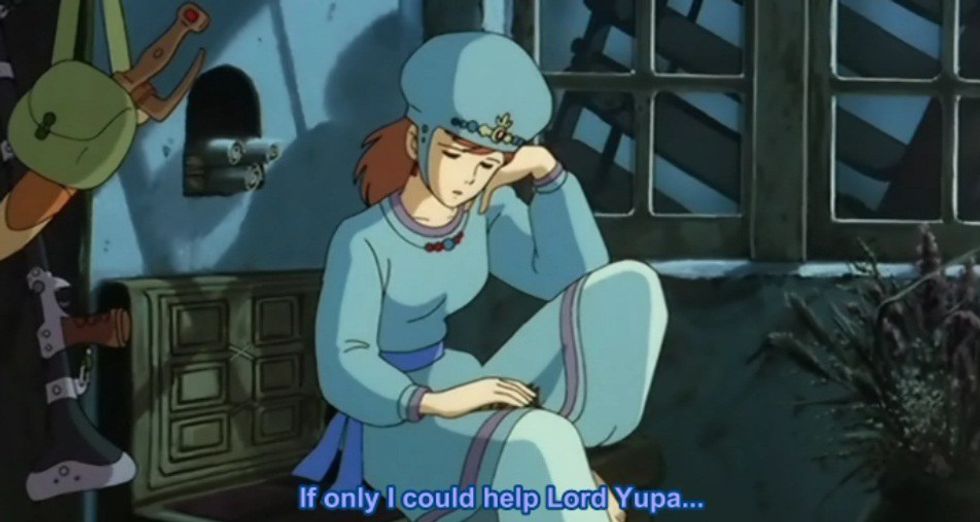 5. Chihiro in "Spirited Away"
As a ten-year-old who loved nothing more than an oversized tee and shorts combo to compliment lanky limbs, I remember when I first saw "Spirited Away", I immediately set my mind to finding a green-and-white striped shirt like Chihiro's.

Despite her life being turned upside-down in but a few hours and nearly losing everything (including herself), Chihiro fought against everyone and the odds; through her ingenuity and perseverance, made it out to the other side, literally. Even to this day when I wear a t-shirt dress and/or lampshade it (oversized top with shorts) I always have Chihiro in the back of my mind.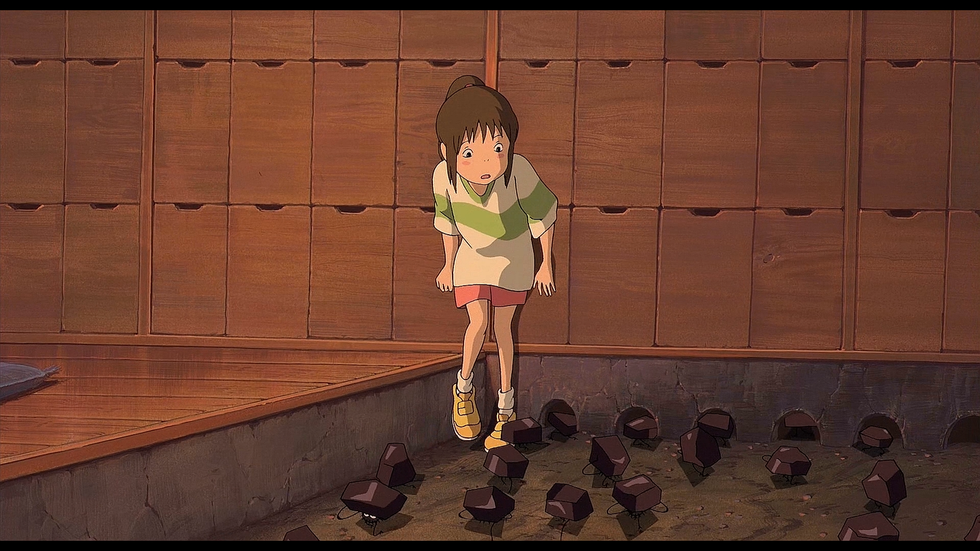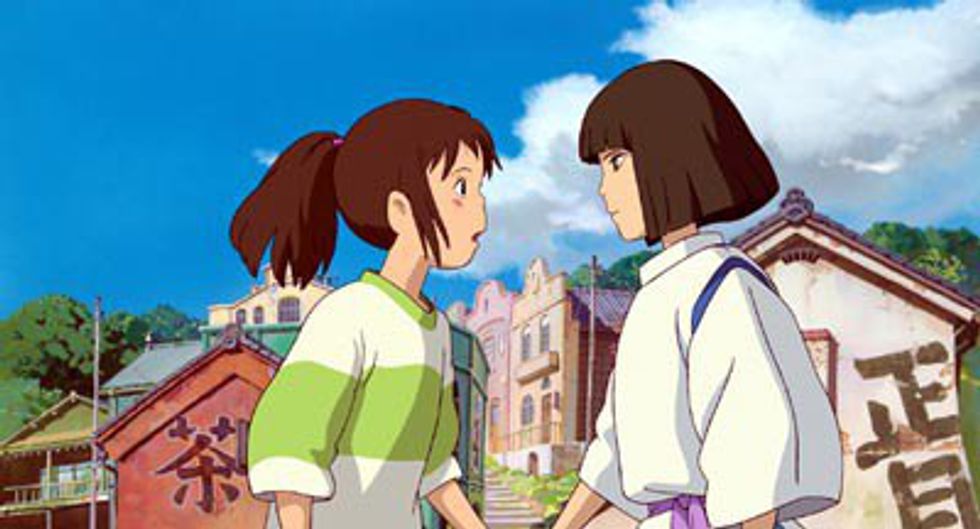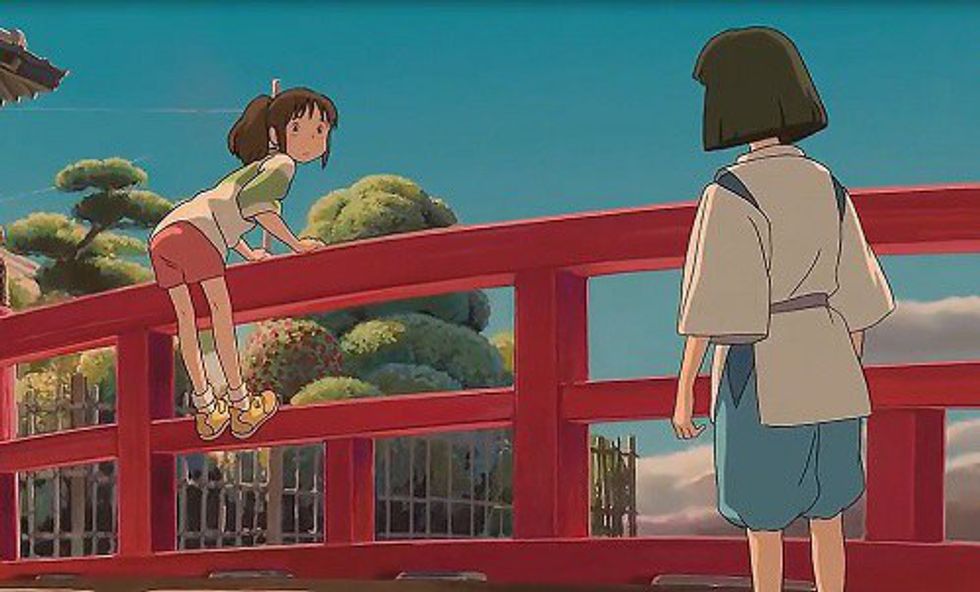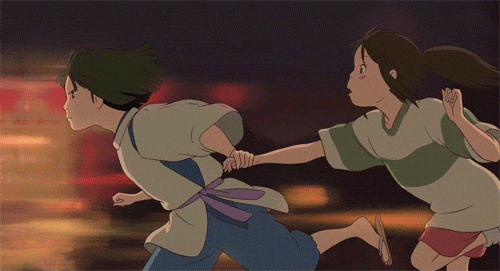 Having grown up on Studio Ghibli's fearless fem-heroins as role models has impacted me both in my life and my looks.

As Studio Ghibli creator Hayao Miyazaki said, "Many of my movies have strong female leads––brave, self-sufficient girls that don't think twice about fighting for what they believe in with all their heart. They'll need a friend, or a supporter, but never a savior. Any woman is just as capable of being a hero as any man."
And they definitely dress the part.