Congrats! You're approximately halfway done with your senior year. I know the past four months probably went by painfully slowly, between college applications, the September ACT, school work, and sports.
I think you're done with the harder part of the school year because now you just have to wait and wait and wait to hear from colleges. And this is tedious. I get it. But, here are five pieces of advice for you, from me, someone who was "in your boat" exactly a year ago.
1. Focus on your acceptances, not your friends' or classmates' acceptances
Some schools' acceptances come out earlier than others, but don't let that "scare" you. Your friends may commit to college before you, which is OK. Just wait it out. You'll feel like your whole grade knows where they're going by February. Trust me, it's not true.
2. Do not ask your classmates about specific college acceptances


As soon as you ask, you may regret it. I've done it and it only took one time. "Hey, did you hear from X University? I saw on Facebook that people heard today!" You may get a look or "I didn't get in." You'll feel like a jerk if they say they didn't get into a school that you did. Just focus on yourself and this problem can easily be avoided.
3. Stay on top of your school work and grades


I know senioritis is a real thing, but you still have about five months left of school! If you're deferred or waitlisted to a school they're going to ask for your transcript. They really do. The time to slack off a little is once you've committed to a school…not before.
4. If you have the opportunity to stay at a college you're interested in, with someone who goes there, take it


Going on a college tour with your parents compared to staying in a dorm room are two very different experiences. See what it's really like, without the "sales pitch."
5. Although it may feel like there is only one school in the entire world for you, it's not true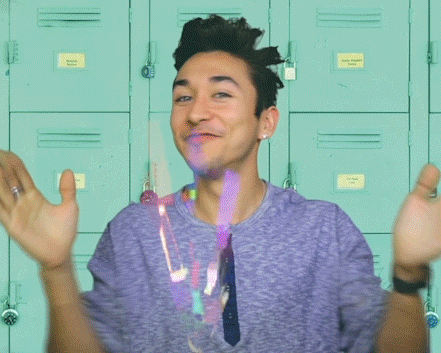 Be proud of yourself and know that you'll be happy at more than one school. Most college freshmen are happy where they land. Be open-minded. There really are pros and cons of every school.
Good luck and remember…you're so close to the finish line. Happy second semester of senior year!
Cover Image Credit: Samantha Klein