Weekends. Ahhh yes, the few days where people are trying to relax after a hard week of school, work, or whatever your very busy schedule holds. There are tons of really great things to do during the weekends! You can relax at home with friends, go to the movies, go out for a night on the town, go on a walk, hug your pets – there are tons of awesome things you could do! However, a lot of the things that you can do during the weekends cost money and it might not be the most fun you could ever have. However, I might have the answer for you! If it is a really nice day out and you love road trips – I have a great option for you on how to spend a day of your lovely weekend.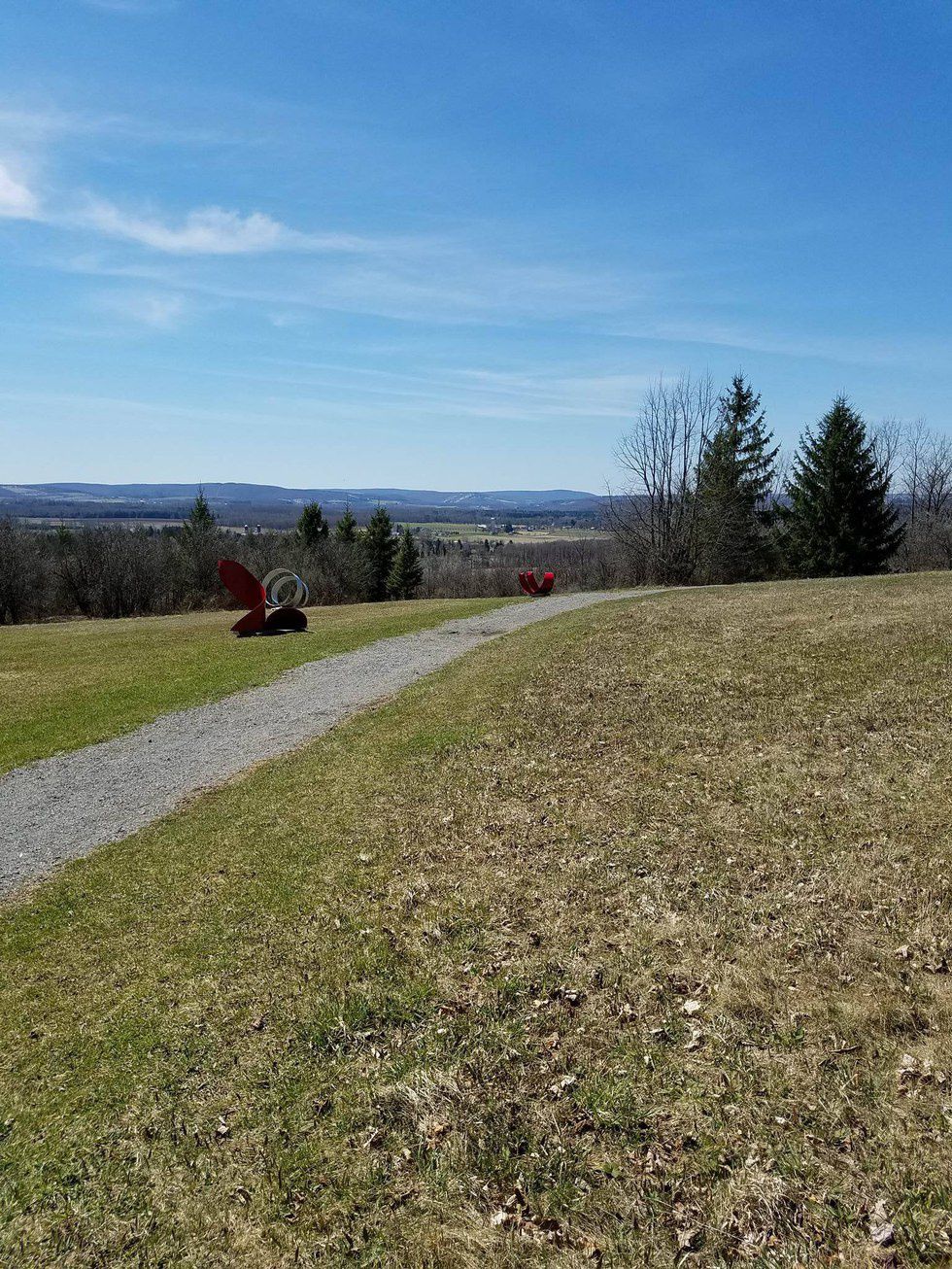 The Stone Quarry Art Park is one of the coolest places I've ever been. It's in Cazenovia, NY (only a short road trip away from Ithaca and Syracuse NY) and it is such a cool place. If you have never been to an art park, or even if you have, this place is such a unique and interesting place to go and walk around.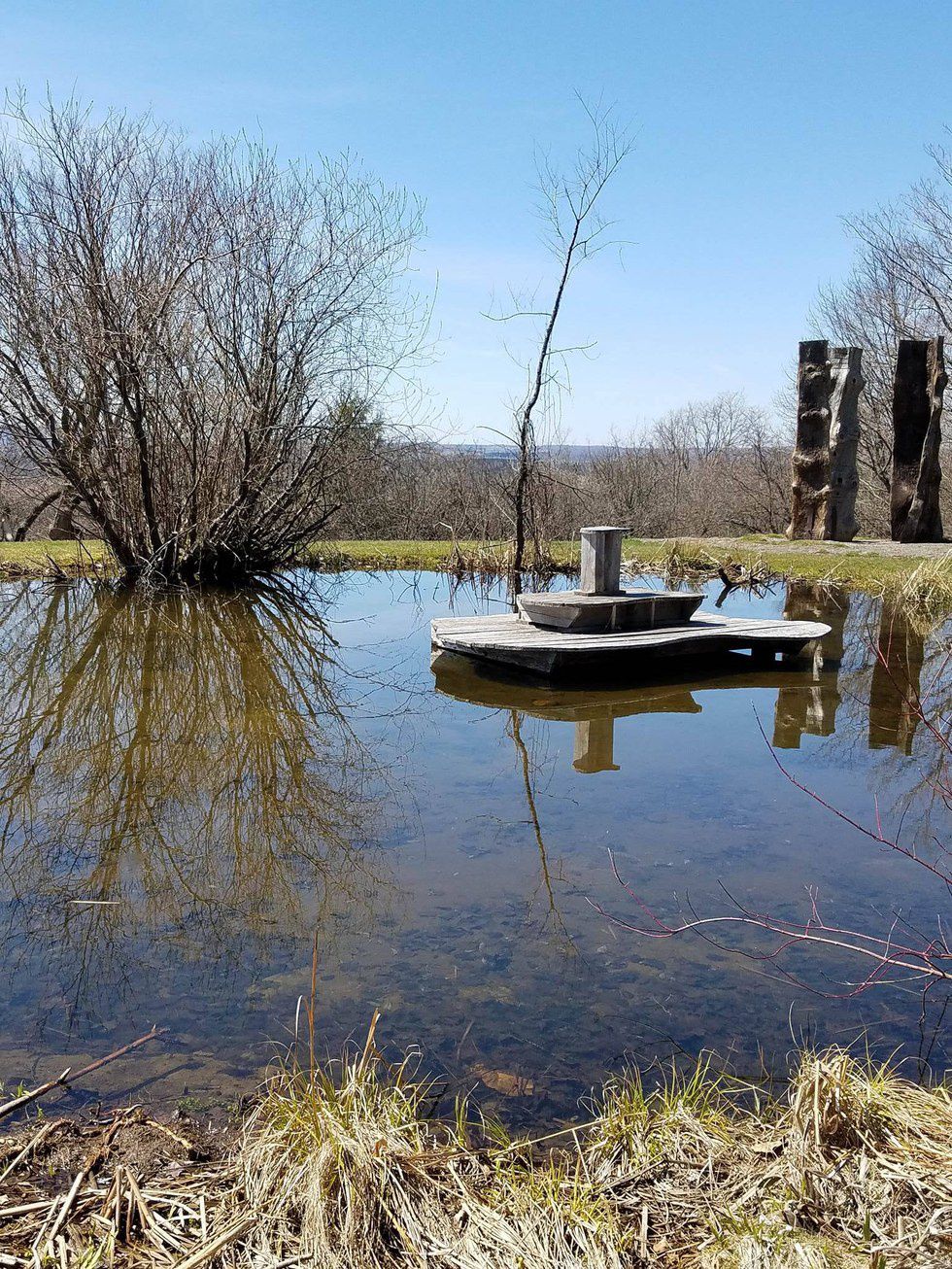 There are over 100 exhibits (some permanent and some temporary) in this park with 104 acres of land to explore. I can't begin to tell you the amount of weird but very interesting things that were found while exploring that area. The great thing was that it wasn't only the art that was great, there were also roughly 4 miles of trails into the woods that you could explore. It was just a very odd but wonderful experience.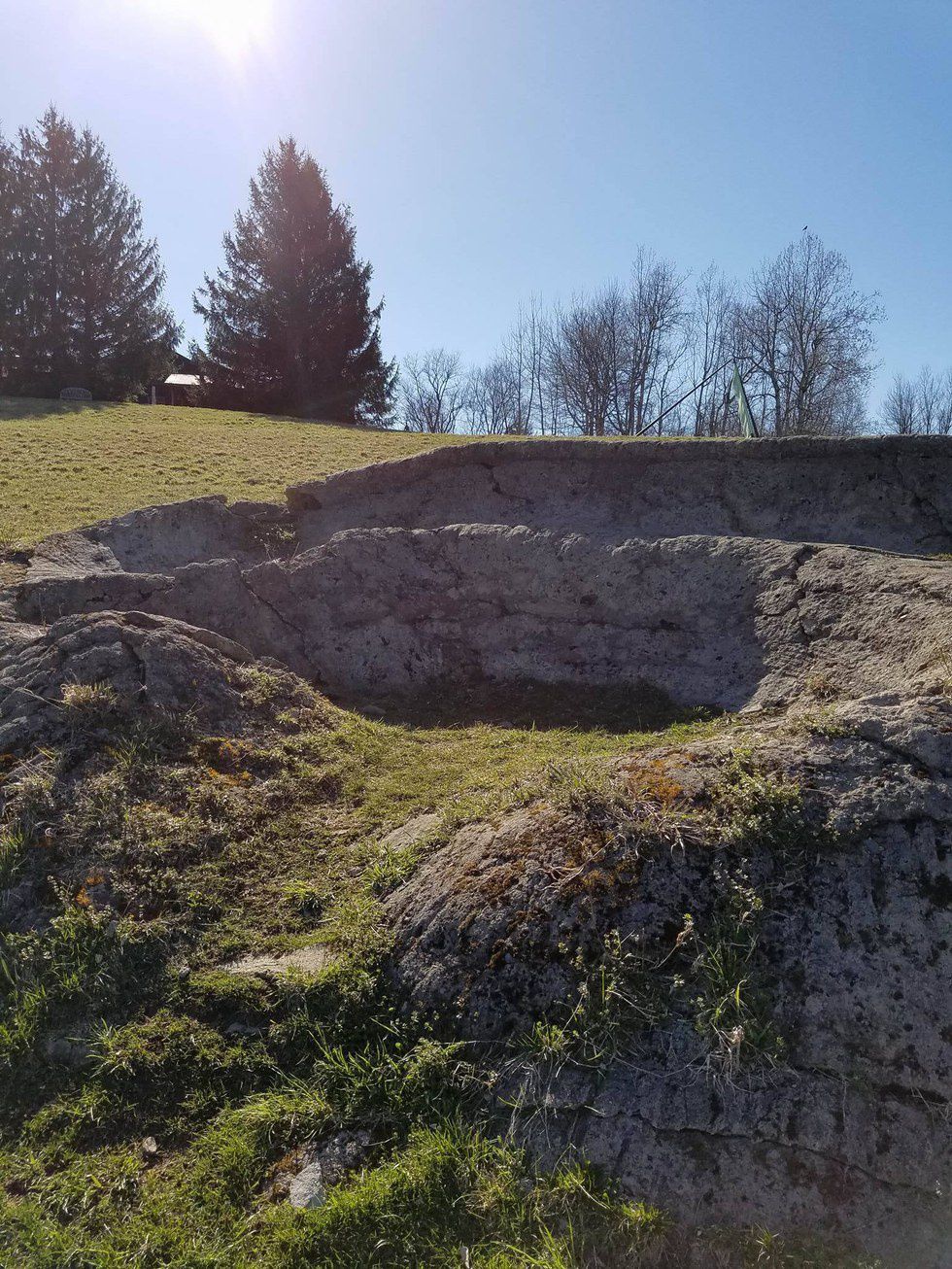 The other great thing about this art park is that it is open from dawn until dusk, 365 days a year. And it's super cheap. There is a donation box when you enter the park and they ask for $5 per person/car. That's not really a steep price for all of the fun you will be having while you are there. Not to mention the fact that this art park has been around for longer than I realized.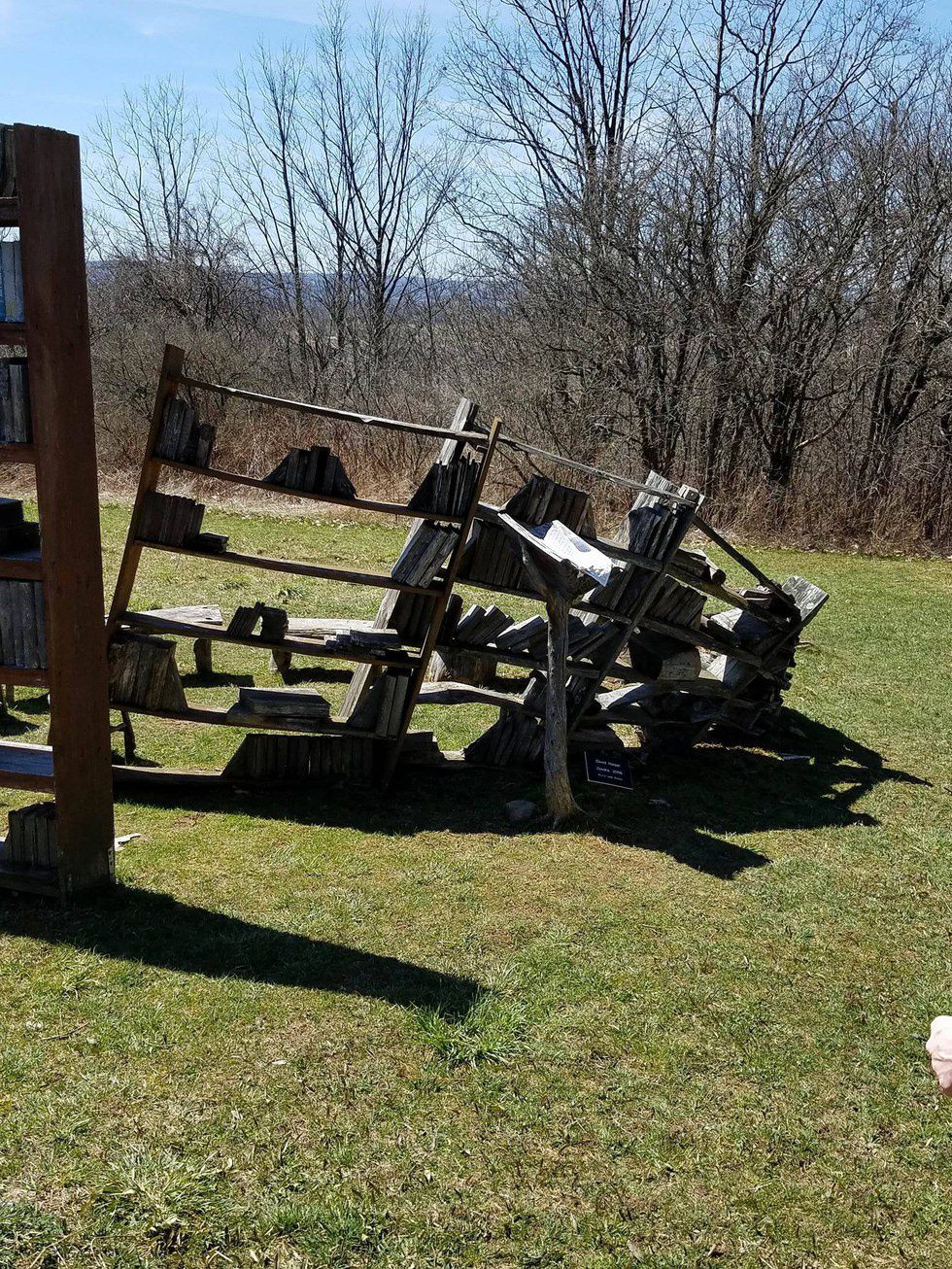 This park opened in 1991 after a couple, Dorothy and Bob Riester opened their land and their house to the people so they could share their art and the art other plenty of other wonderful artists with the people that lived in the area. This park isn't only a local favorite, it was also named as one of the best in National Geographic's "Top Ten Sculpture Parks and Trails". Not only is that awesome, but it's somewhere close enough to visit in a day trip!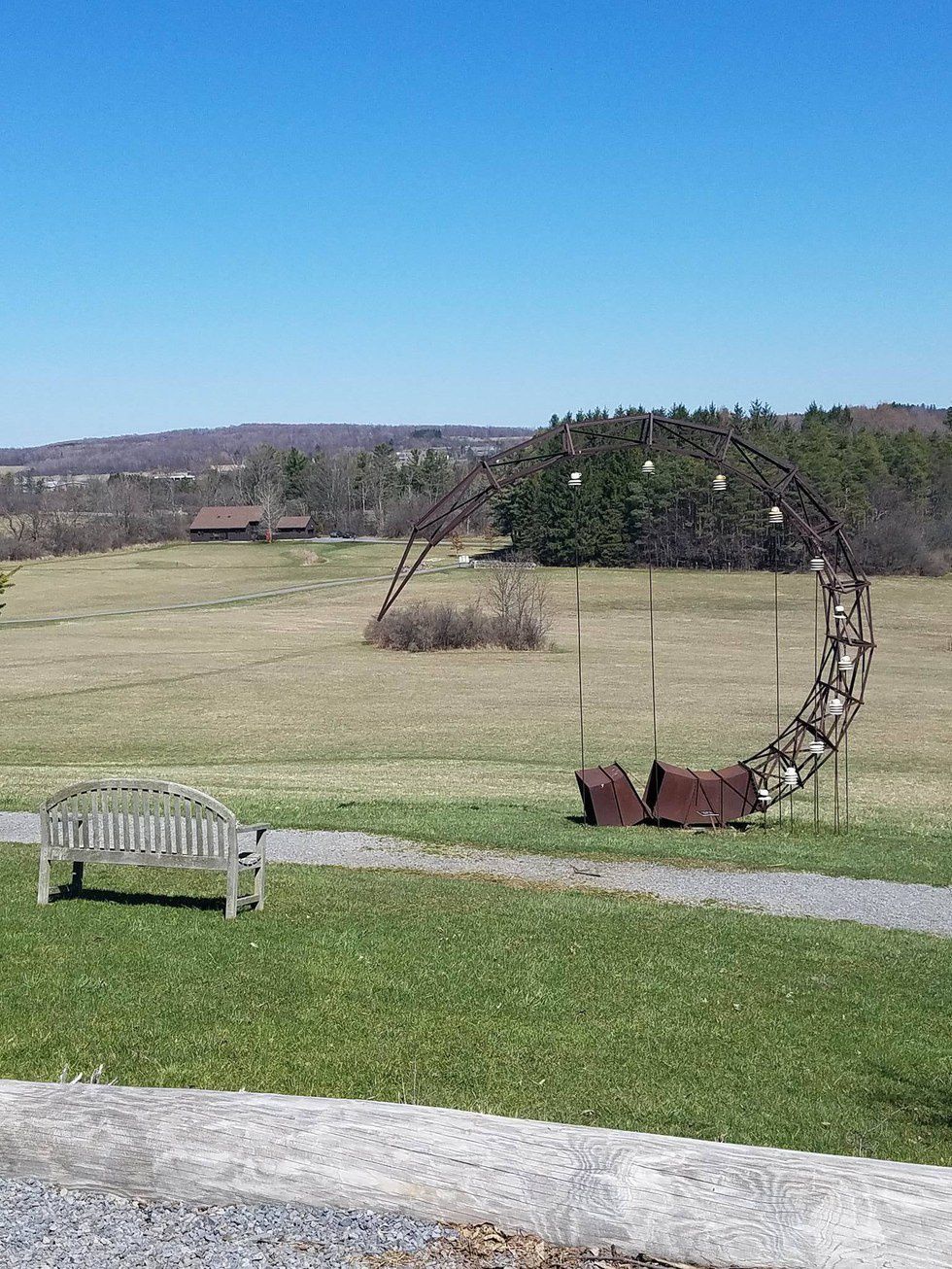 This park isn't only an awesome place for artists to show their work and for people to walk around aimlessly and explore – it is also a place to go for lessons, classes, retreats, film screenings, almost anything you could imagine. You can check out their website for all of the wonderful things they offer. Since they are open every day of the year, they allow hiking, dog walking, and running during the warm months, and skiing, sledding (the hills are giant, so this would not disappoint) and snowshoeing in the winter!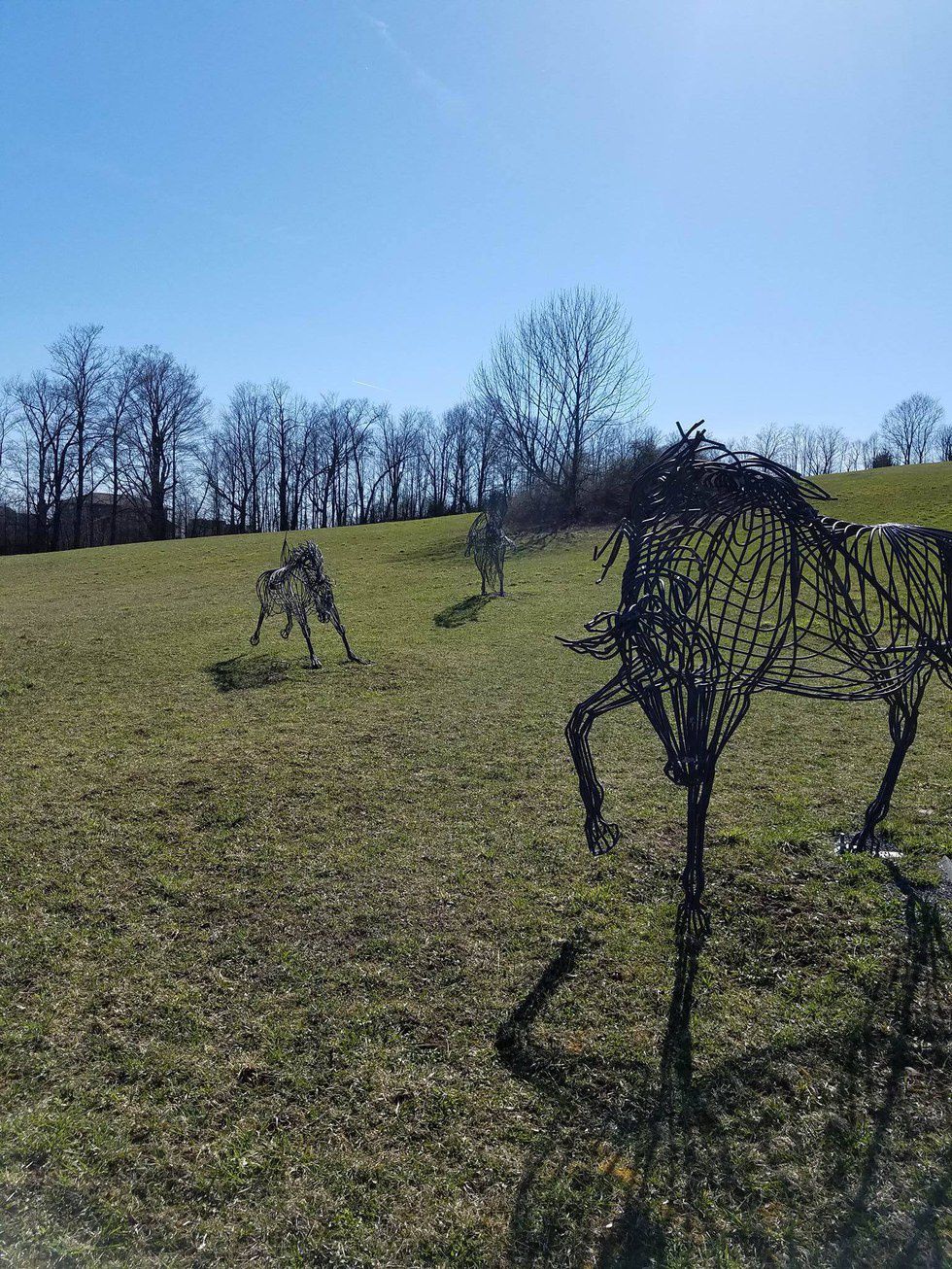 The Stone Quarry Art Park is an extremely unique and wonderful experience. And if you are like me, you love any chance to go on a road trip so that makes it even better! I really hope you take the chance to go and visit it some time. I know you won't regret it.