Sometime around mid-August, the day before move-in day to be exact, I was packing up my belongings when I came to the realization that my laptop had no stickers on it. I panicked. How could this have slipped my mind? I had seen my friends preparing for months before, meticulously placing each and every colorful sticker in its rightful place on the covers of their laptops. My favorite local coffee shop chain in Milwaukee, called Colectivo, is known for their trendy, vibrant, and (most importantly) free stickers. I got in the car despite the torrential rainfall going on outside and drove to get myself some laptop décor.

Naturally, I stopped at my favorite shop first—they are sprinkled throughout the city—and fell even deeper into my state of panic when the cashier looked at me and said that they didn't have any left. So, I drove to the next closest one and lucked out. I got three stickers. First, the classic Colectivo logo, a bright skull resembling the 'calavera,' similar to something you would see for a Day of the Dead celebration. Second, a teal bus with some flames on it and 'Colectivo' on the side. Third, a smaller sticker that is in the shape of a man boxing, which I put on the bottom of my laptop because I liked it, but I didn't want it to be the first thing that anybody saw.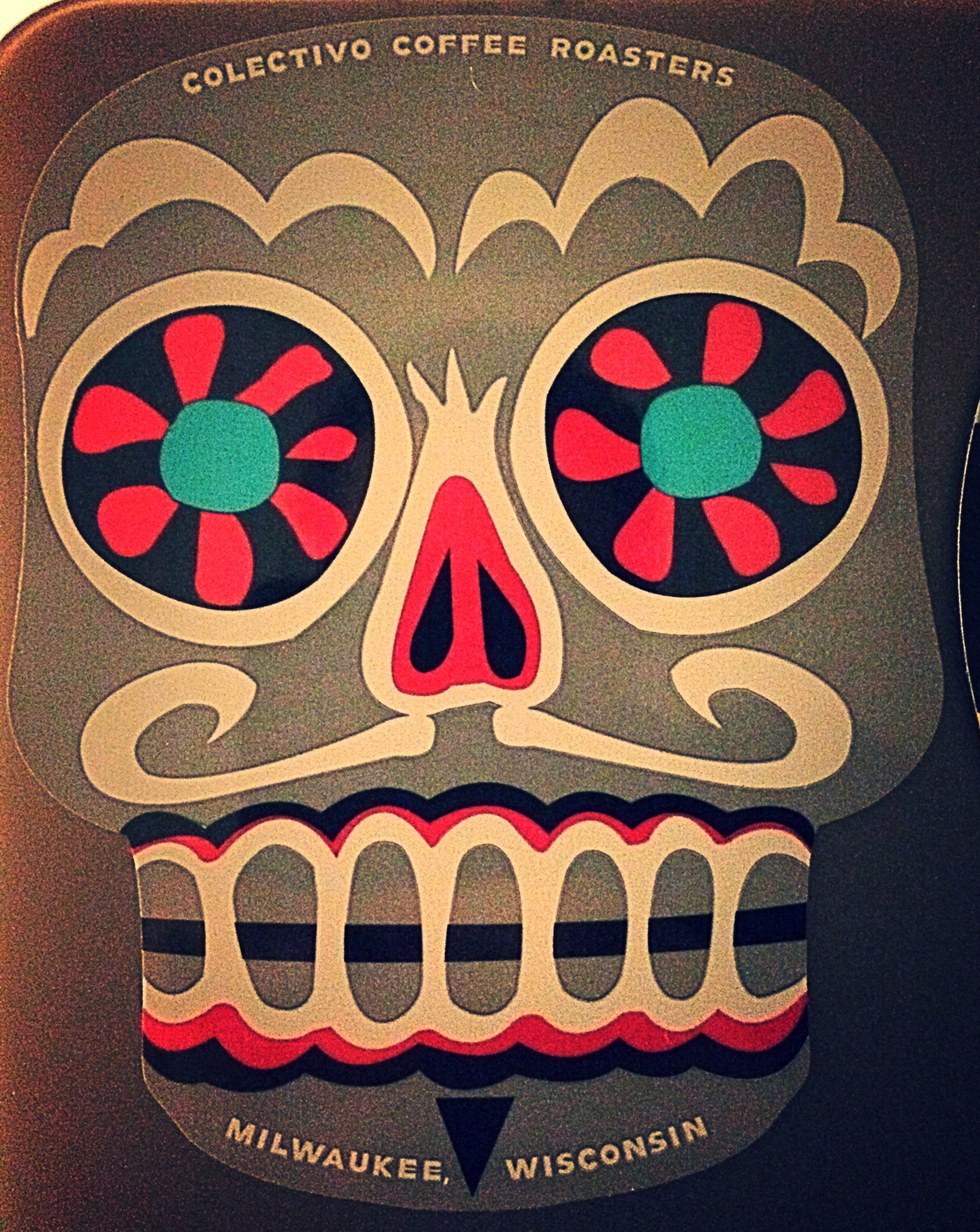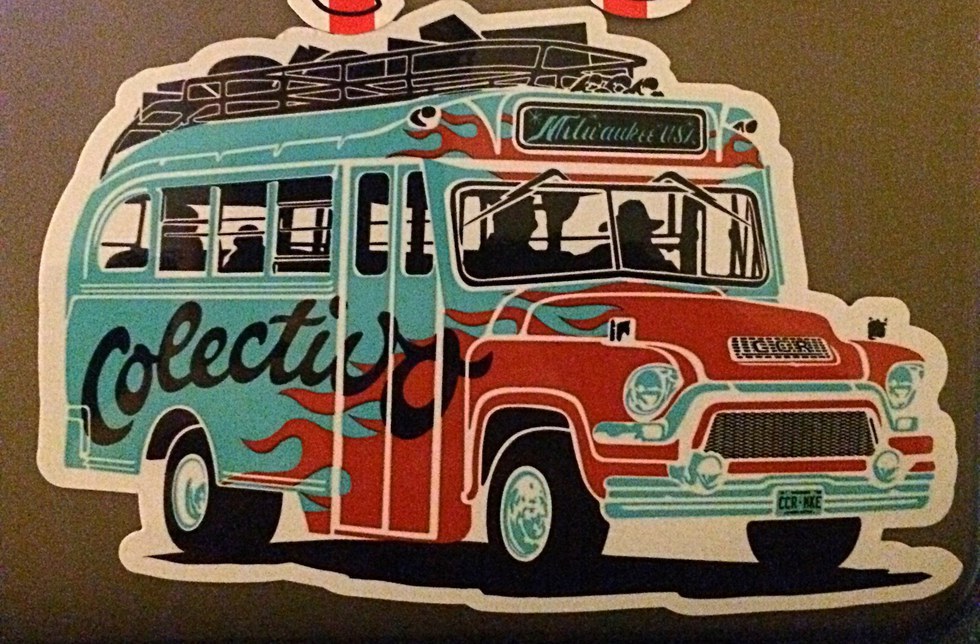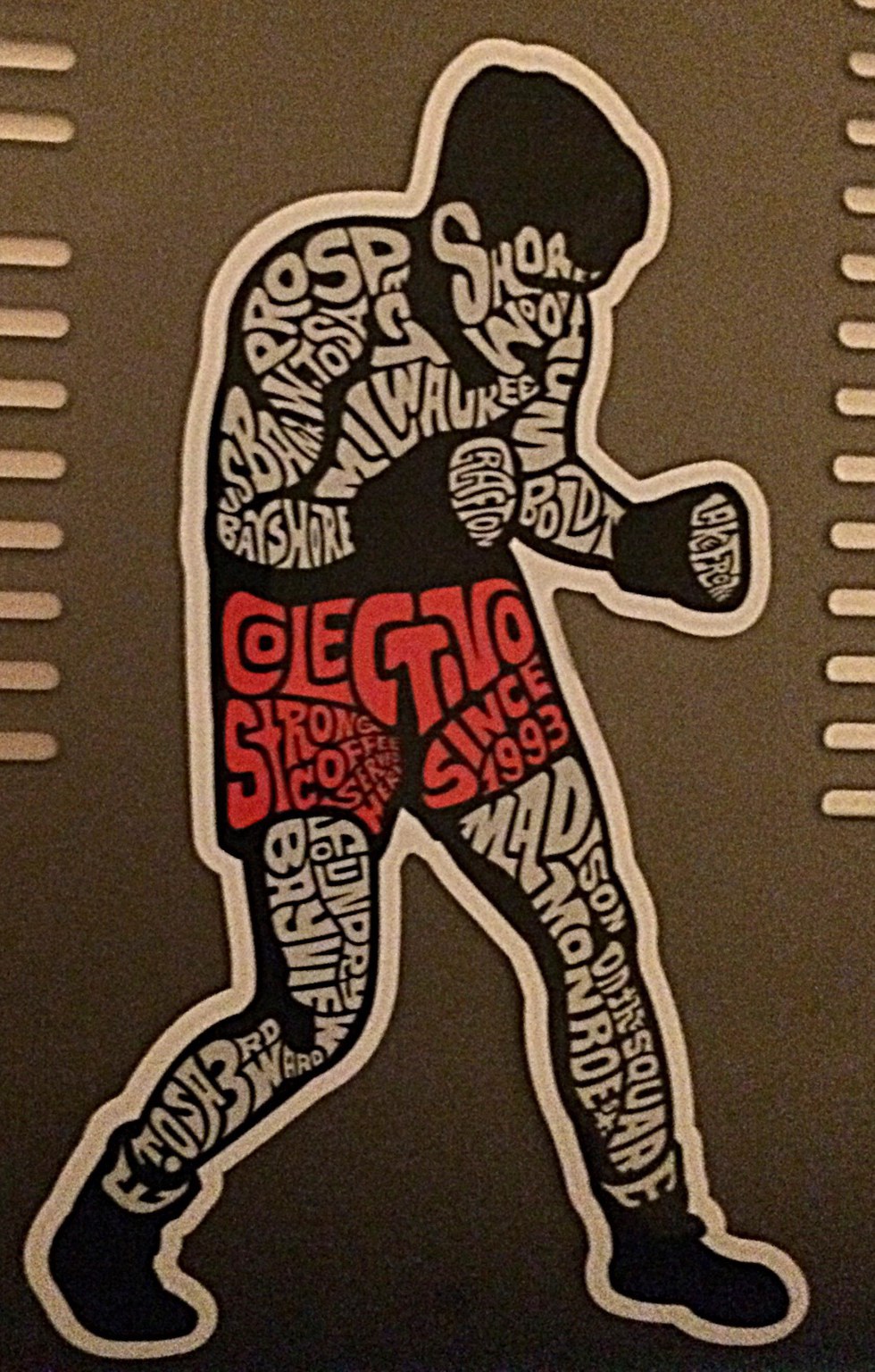 I managed to find two Vineyard Vines whales, and stuck those on there, too. I even put one on sideways in an attempt to exemplify my more "creative" side. Did I mention that one has the American flag pattern on it? I think that's super cool.
What I'm getting at, though, is that I don't believe that the stickers on my laptop are the best representation of who I am to a passerby in the library or at Starbucks. What does someone think when they see a pink whale placed next to a skull? They most likely don't know that the skull sticker did not come from a rebellious phase, but rather, a mature phase where I developed a taste for coffee. At face value, my stickers are a dichotomy. I guess people must think I'm somewhat confused or indecisive, when in reality, I just had to make haste with my sticker application, and used what I had available. Perhaps I look rushed.
While my stickers may seem a bit all over the place, I think I have an ideal number. I've got about seven on there right now. I've added two since moving to Saint Louis. Too often, I see people with their laptop covers plastered with their stickers. What's the point? I can't see anything, and frankly if you're one of these people, I would consider starting over because it makes you look messy. Ya know? Consider a scenario like a class project. If your teacher gives you some time to work during the class period, and you pull out your adhesive monstrosity, but don't understand why your group members run the other way, it's probably because your laptop makes you look disorganized and unreliable.
On the other hand, we have those few meek individuals who go about their day with a single sticker from REI, Hilton Head Island, Patagonia, etc., etc., the list goes on. While there is nothing inherently wrong with any of these stickers, having only one makes you look bland and boring. Your entire being surely cannot be captured by one mere sticker. When I walk past a person with only one sticker on their laptop, I wonder why they didn't just go for it and put on some more. Spice up your life. Make yourself seem interesting! Tell us what you are all about.
Clothes and coffee seem to have summed up my life from an early age, so I guess my Colectivo and Vineyard Vines stickers actually express who I am quite well. If either of those interests you, and you see me working on my laptop, come start up a conversation with me. Similarly, if you see someone else with stickers that interest you, go up and talk to them. Also, keep in mind how you want people to view you when you're placing your stickers on your laptop. Laptop stickers make a statement to the world around you about who you are, your commitments, and your passions.