What stops us from living up to our true potential? I have had this thought at pivotal points in my life but for the longest time I never understood or knew the answer. I always looked to people other than myself in order to blame them for my inadequacies. They were the ones preventing me from being excellent right? Wrong. The only person preventing you from your dreams, excellence and ultimately the call of God is yourself. I was living in a delusion that I had created for myself. Yes, I got picked on a lot in my formative years. Yes, I have been through trauma with my family that changed the way I live. Yes, I have reason enough to be a victim but what good would that do for me.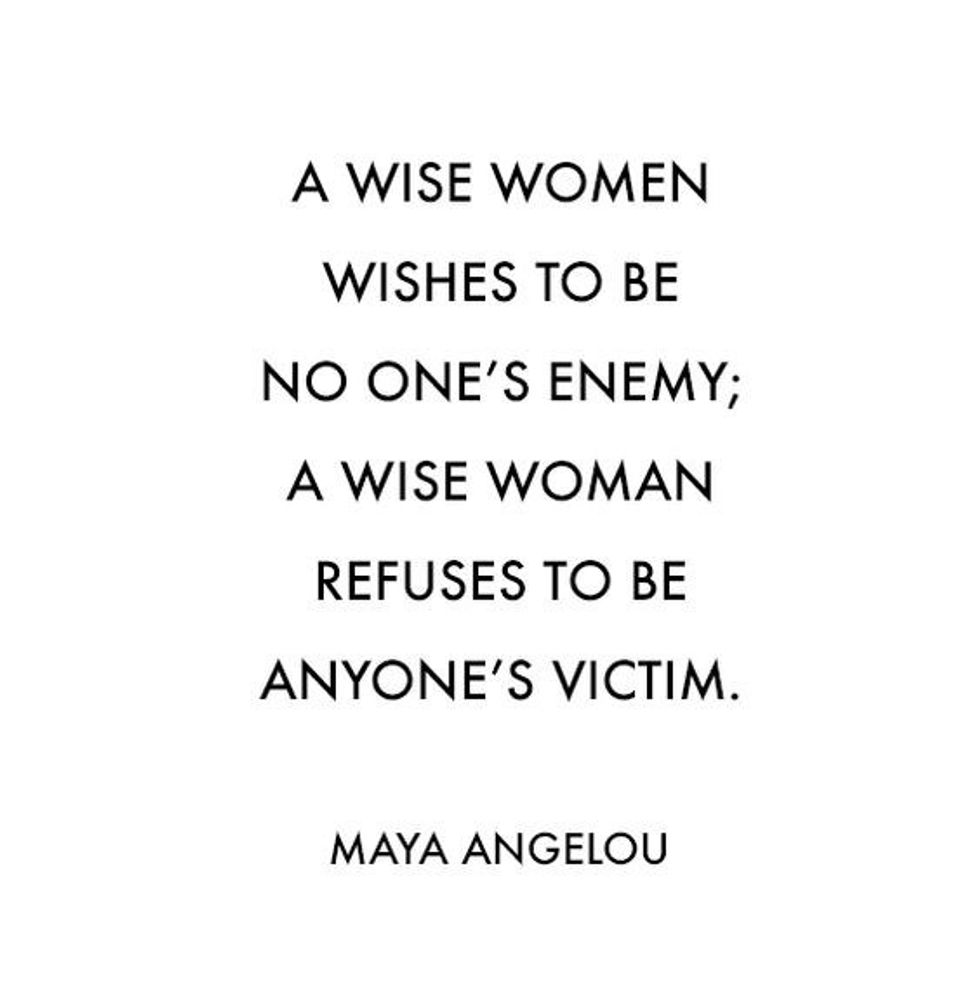 Too often we victimize ourselves to our surroundings and live in a cycle of blame and fear. We allow fear to rule our mind and we filter each and every decision through it. But fear is the enemies playground. When we live in fear the devil has the opportunity to remind us that not only are we unworthy but we are also unwanted. He creates insecurity in us and diminishes our value so we will live under the potential God has set out for us. But we have the opportunity to the look our enemy in the face and call him a liar. I know what my God has to say about me because my identity is so clearly found in Him.
Psalm 139: 13-14 states,
"13 For you created my inmost being;
you knit me together in my mother's womb.
14 I praise you because I am fearfully and wonderfully made;
your works are wonderful,
I know that full well."
Not only did God create each and every one of us but He also praised His workmanship and looked at us as wonderful. Why then do we listen to the lies of the enemy? God is our ultimate Protector. We do not have to fear the enemy just as Psalm 118:6 says, "The LORD is with me; I will not be afraid. What can mere mortals do to me?"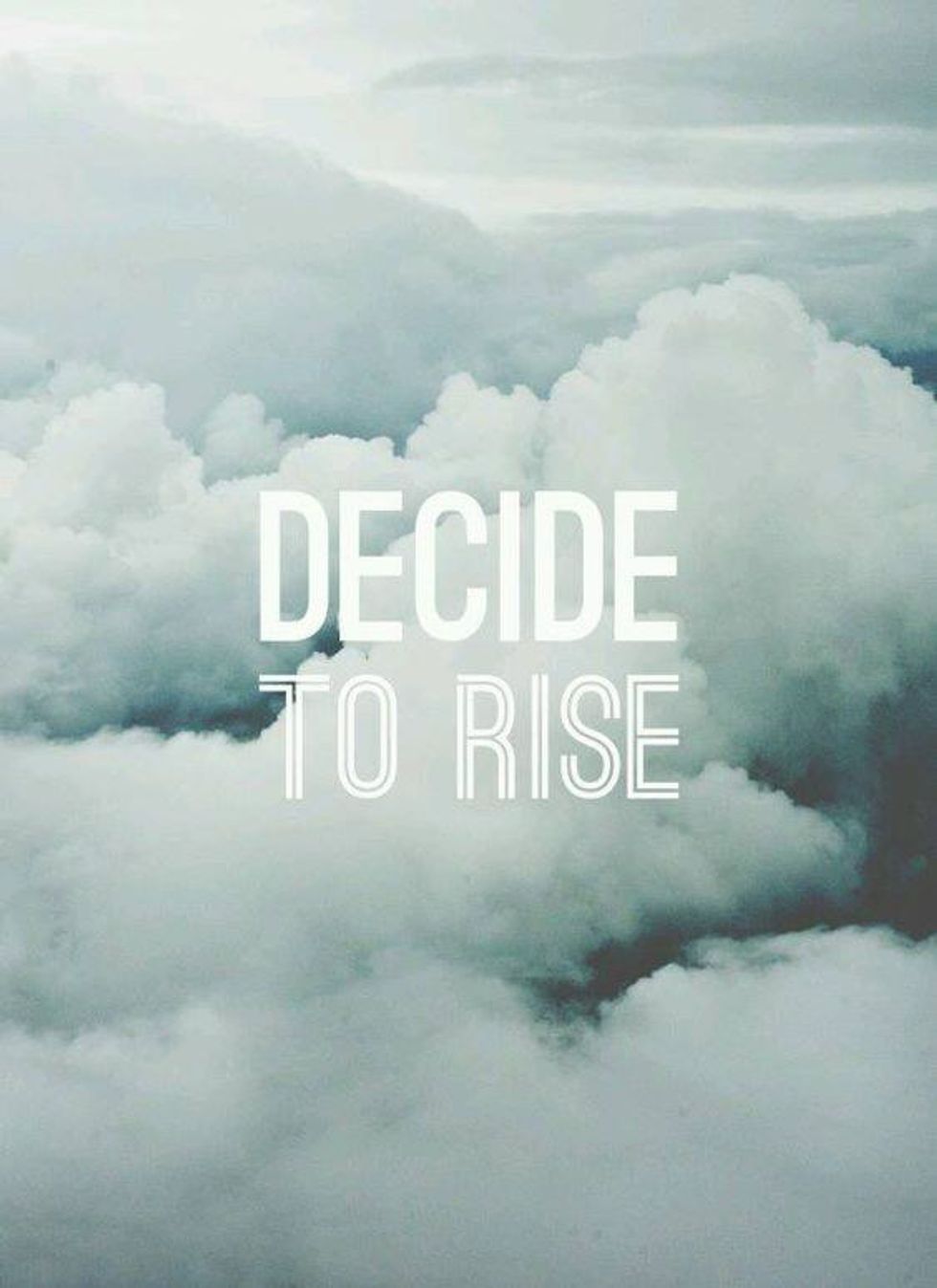 Fear is ultimately the vessel of a mediocre life. It creates a false sense of safety and comfort. But God has called us to live lives of daring faith. Faith is trusting God not only when it's easy, but also in the moments when you have to fight like hell to hold on. God often calls us to things outside of our comfort zones and abilities. Without Him, we would be unable to achieve His calling but in Jesus we become qualified. We become disqualified by many things, the number one being sin, but God sent Jesus to qualify us. When we pursue God from a place of daring faith, our shortcomings no longer become valid. We don't have to worry about being qualified, in fact we can find peace in knowing we are unqualified. I may be weak and fearful but my God is strong and I have faith in Him.
On the practical side we ultimately make the choice to be mediocre or not but there are three things I have learned to do that help me maintain my faith and strength in God. When I am steady in Him, He will make me excellent:
1. Pray Without Ceasing:

Prayer not only allows us to present our requests before God but it is also a time to rest and recharge. I have found when I serve in ministry, if I work out of my own strength I get extremely tired and want to quit. This is one of the many reasons God gave us the opportunity to pray. God has given us each talents and abilities, so, this gives us the option to operate out of our own strength, but it makes us tired, weak and burnt out. But if we refresh ourselves in the Lord through prayer, our capacity enlarges and we go from being mediocre to excellent.
2. Spend Time Getting to Know God:
I have found that God is unchanging but He will surprise you. We as Christians trick ourselves into believing we know the character of God inside and out. Yes, God's character can clearly be seen in scripture but that does not mean we have discovered it for ourselves. God loves working in revelations of Himself and as we pursue God more, He will reveal each facet of Himself to you. He wants us to intimately know His love, peace, grace and every other characteristic He holds. Yes, we can simply read about it, but why not know it for ourselves on a tangible level.

3. Attend a Local Church Rooted in the Word:
I can not stress enough how important it is to be planted in a local church. This means regular attendance, leadership you are accountable to and serving. Jesus came to earth not only to save our souls but also to serve those around Him. He is the perfect example of excellence. He prayed unceasingly, spent time alone with His Father and served his local community. Finding a community you can thrive in will propel you forward in your walk with God. Just as Jesus had his 12 disciples, so you should have a community of like minded friends to walk out your faith with.
I will say it one more time: You don't have to be mediocre! Silence the lies of the enemy, replace faith with fear and start living in the calling that God has for you.