With summer coming to an end and the very beginnings of fall on the tips of our fingers, I find myself wanting to reach for my more intense lipsticks and mysteriously dark eyeshadows. In order to achieve perfect fall looks, there are a few key items to get your hands on-- all of which happen to be my personal favorite brand.
Expensive as they might be, they're definitely worth investing in-- they last forever and the quality is unparalleled.
1) Lipsticks That Ebodies Spookiness
My favorite lipsticks are Kat Von D's Everlasting Liquid Lipsticks, they come in every shade imaginable-- seriously, 30 shades! Pictured here are the best fall colors, in my humble opinion.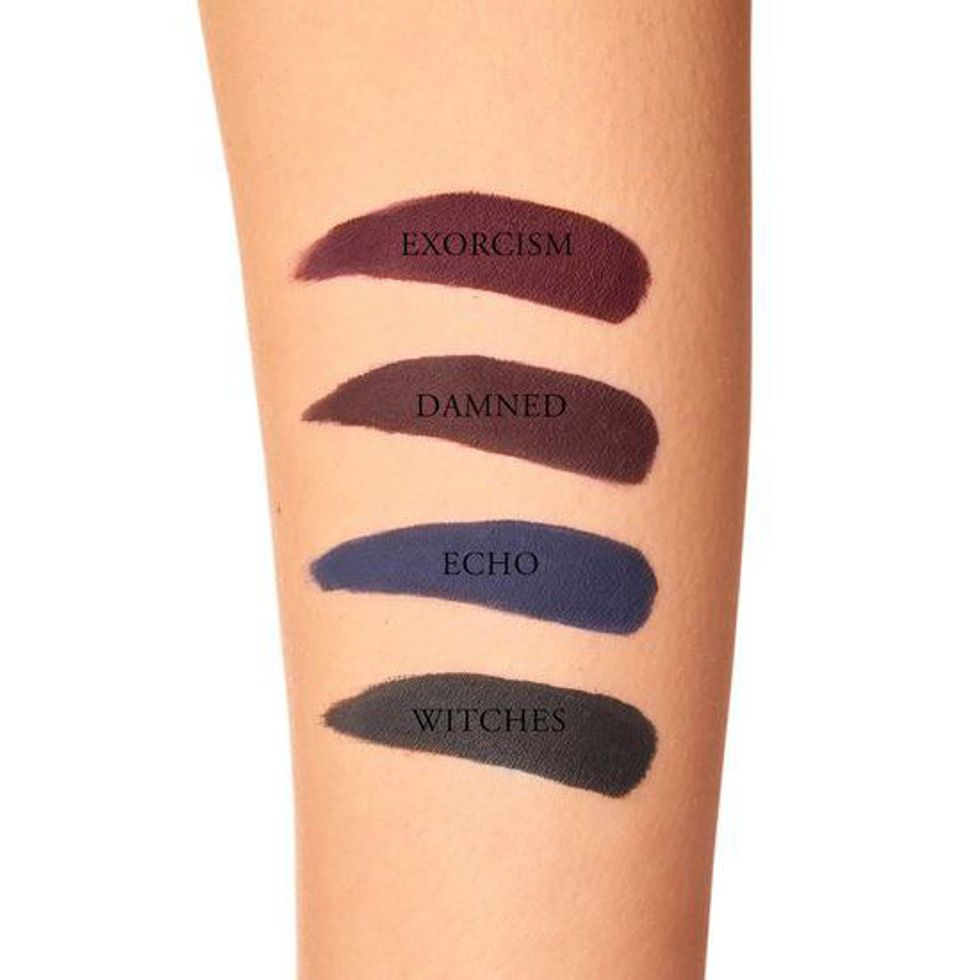 Now, I know 'Echo' and 'Witches' are kind of crazy colors, but with the right attitude and level of badassery you'd slay these shades. They are $20.00 per shade, which compared to Kylie Lip Kits, which are $29.00. And even though there are other liquid lipsticks around that are similar shades and the same price, Kat Von D is cruelty-free!
2. Halloween-chic Eyes
The Serpentina Eyeshadow Palette by Kat Von D is a creamy, intensely colored pressed powder palette that is great for an everyday (or at least almost everyday) Halloweeny inspired look.

The colors from left to right are: Bloodmilk (matte red), Medusa (champagne shimmer), Ankh (black with gold undertones), Queen (maroon shimmer), Hieroglyph (orange shimmer), Nile (cobalt blue shimmer), Venom (matte purple), and a pressed pigment called Prophet (golden highlight color). As expensive as this palette, it is 100 percent worth the $45.00. It may not be something for an everyday look, but around the Halloween season, it will definitely be broken in!
3. Somethin' For Those Killer Brows
Every girl (of boy!) needs those brows sharp enough to kill-- or as the kids say, on fleek. Tattoo Brow, the sister of the infamous Tattoo Liner will do just that.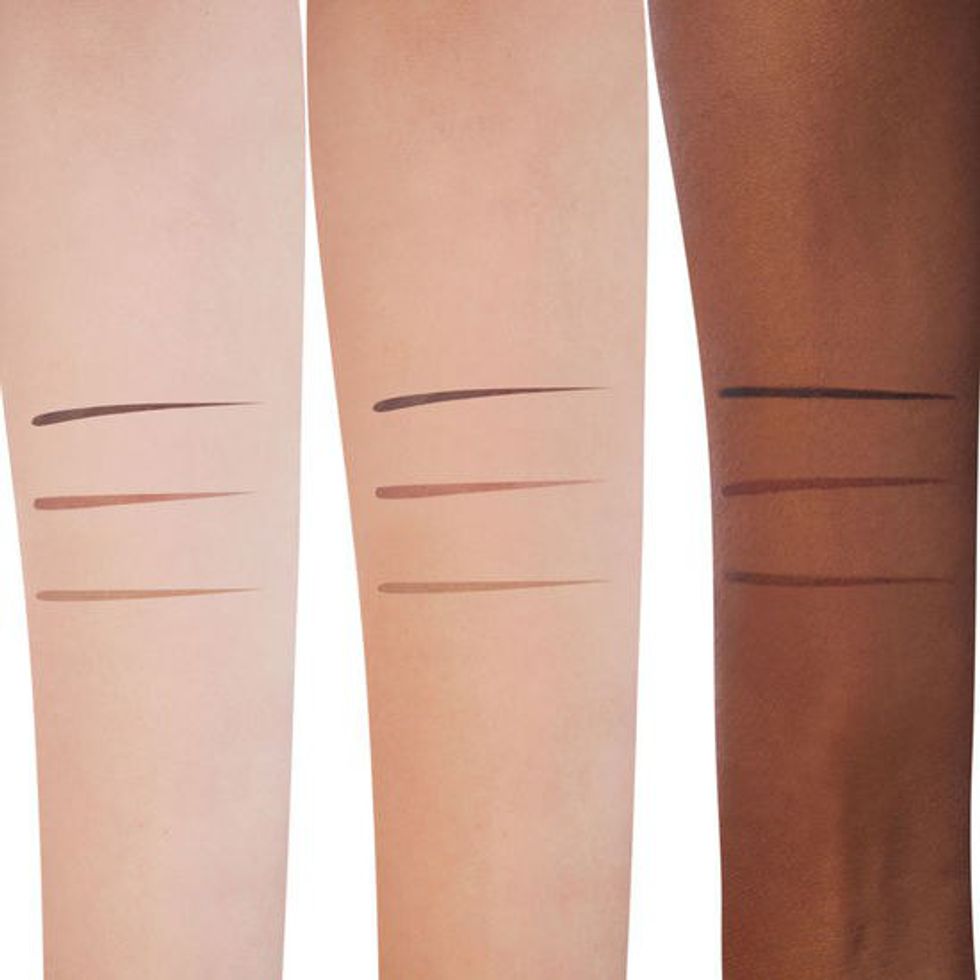 Here the Tattoo Brow is shown on three different skin tones in three different shades-- Blonde, Light Brown, and Medium Brown. They're $19.00 which compared to the popular Anastasia Beverly Hills Brow Wiz, which is the most similar item they produce, is $21.00.
4. A Foundation Good Enough For Morticia Addams
Kat Von D's Lock-It Foundation comes in every shade from 42 Light (a porcelain creme color) to 74 Deep (a milk chocolate color). It is guaranteed to last 24 hours, and with a pump disposal system, it gives an even distribution of color.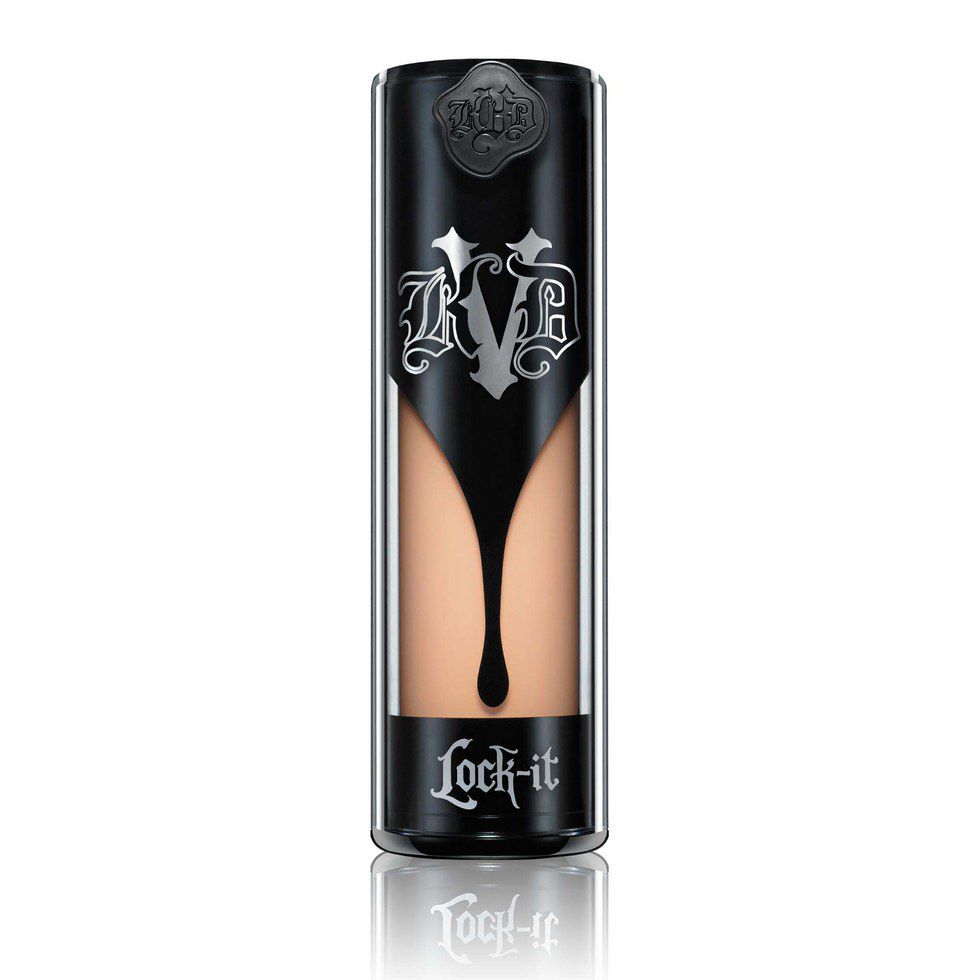 This is shade is 55 Medium- Warm Undertone. It is $35.00, but definitely worth it due to the ridiculous coverage. blemishes, dark circles and uneven skin tones.
5. You Always Need The Essentials As Well
To go with that bomb foundation, you're going to need to use an equally as bomb primer and setting powder. The Lock-It Hydrating Primer and the Lock-It Setting Powder work hand-in-hand with the foundation to completely ensure long-lasting coverage
On the left is the primer which is priced at $32.00, and the right is the setting powder which is priced at $30.00. I'm well aware the the trio of the foundation, primer and setting powder all together would be $95.00-- steep, I know. But the results are stunning!
Now, these aren't the only essentials or items that should be on your fall must-have list, but this is the best place to start.
Gotta love Kat Von D!