Starset consists of four members, Dustin Bates, Ron DeChant, Brock Richards, and Adam Gilbert. The band was formed in Columbus, Ohio in 2013. Their music has influenced my and several others lives.
Here are a few reasons why they deserve to go down as one of the biggest bands in history.
Starset's content is unlike any other band I've heard or seen before. They classify themselves as "space rock", creating a type of music that many have never heard of before. They use your regular guitar, bass, and drums, but they also incorporate the use of violins, cellos, and synthesizers to create the unique, one of a kind sound. The lead singer, Dustin Bates, even created his own microphone that distorts his voice to use in live shows, so that you feel as though he's speaking to you through a radio in a space station.
2. They're all a bunch of nerds/dorks.
Starset is the kind of band that you'd love to be friends with. Not only are they wicked smart, they also have an amazing sense of humor. They incorporate their knowledge into the songs that they write, leaving you wanting to learn more about what it is they write in their songs.
3. Their songs are lyrically and melodically beautiful.
Ricochet is one of their most impactful and meaningful songs. When you first listen to it you can hear the emotion in Dustin's voice, but as you take a minute to listen to the lyrics, you realize it has so much more meaning than what you assumed. It represents the struggle of a relationship gone sour, the internal struggles within yourself, and the effect it has on both people in the relationship. It's a song that a lot of people can relate to, and I find that amazing.
4. They interact with and care about their fans.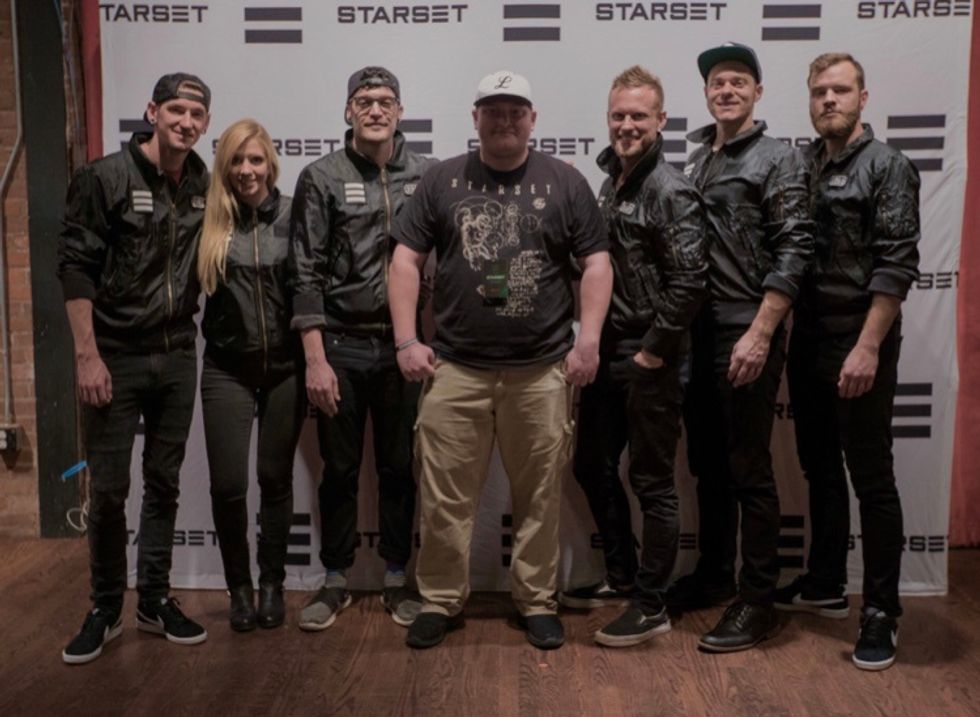 Nyah Kite
Before their shows, they do eat and greets where they hang out with their fans, eat pizza, perform some acoustic songs, and take pictures with them. They have genuine conversations with them, asking us our names, what we like to do, and just keep up small talk. My brother, pictured here, had a conversation with Ron, the bassist, before the show started and they got along phenomenally. I don't know many bands who take that much time to get to know their fans and they even interact with them on Twitter.
5. Have comics with Marvel.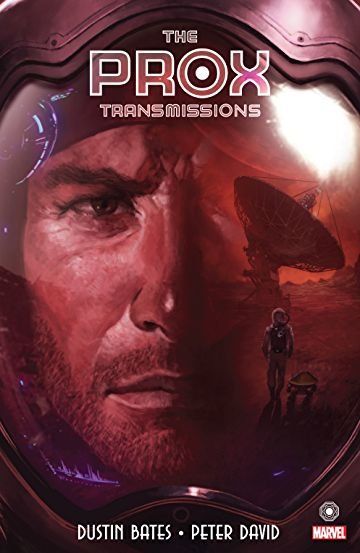 The Prox Transmissions - Marvel Comics
Not only does Starset create music, they also have their own comics with Marvel. The comics are based on an alternate world they created through their music. Each album has a story, but now it's come to life through their comic, The Pros Transmissions. How dope is that?
6. Created their own society to inform the world of various things.
The Starset Society is a mission, created by Starset, to inform others of the up-coming technological advances happening in the world today. The main goal of this society is to make sure we're well aware of the things happening in the world, and it's not just aimed for the fans of Starset. It's influenced by the idea of Thomas Jefferson that says the first step toward a guided future is an informed public.
7. They love what they do.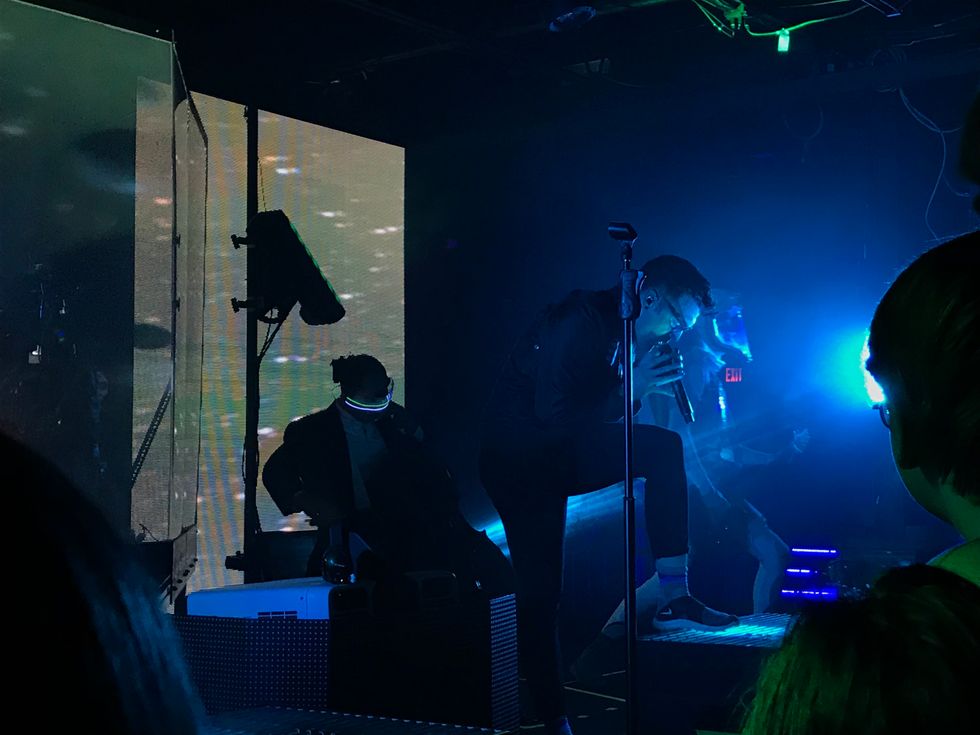 Nyah Kite
The main reason they deserve success is that they love everything they do. They put so much work into making their shows interactive and enjoyable, and they spend years working on albums so that they and their fans are pleased with the final product. Knowing that they put so much passion and effort into their work makes it obvious that they deserve to be one of the biggest bands in history.
After learning more about this amazing, influential band, aren't you intrigued to hear more of their music? To learn more about their society and their comics? They're great people with a great purpose driving them to continue creating some of the most unique, epic rock sounds in history. Check out Starset. You won't regret it.