1. Josh Allen - QB - Wyoming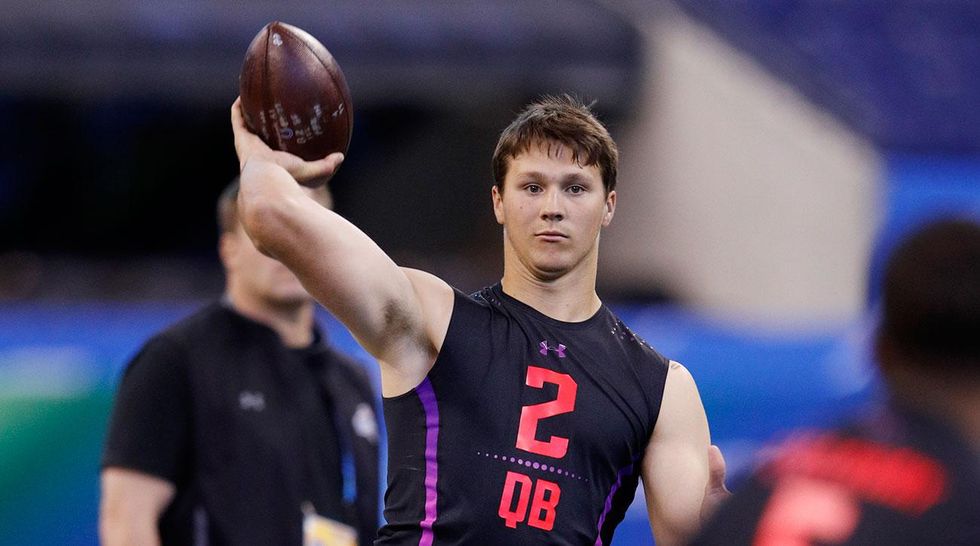 I believe that Allen is the natural sit back in the pocket and go through his reads to find the open receiver. He is going to constantly be moving the chains with basic 5 to 15 yard passes down the field with an occasional look down the field to the fastest WR that he has on the team he gets drafted to. With Allen in the correct system he could potentially be a top 10 quarterback in the near future.
2. Shaquon Barkley - RB - Penn State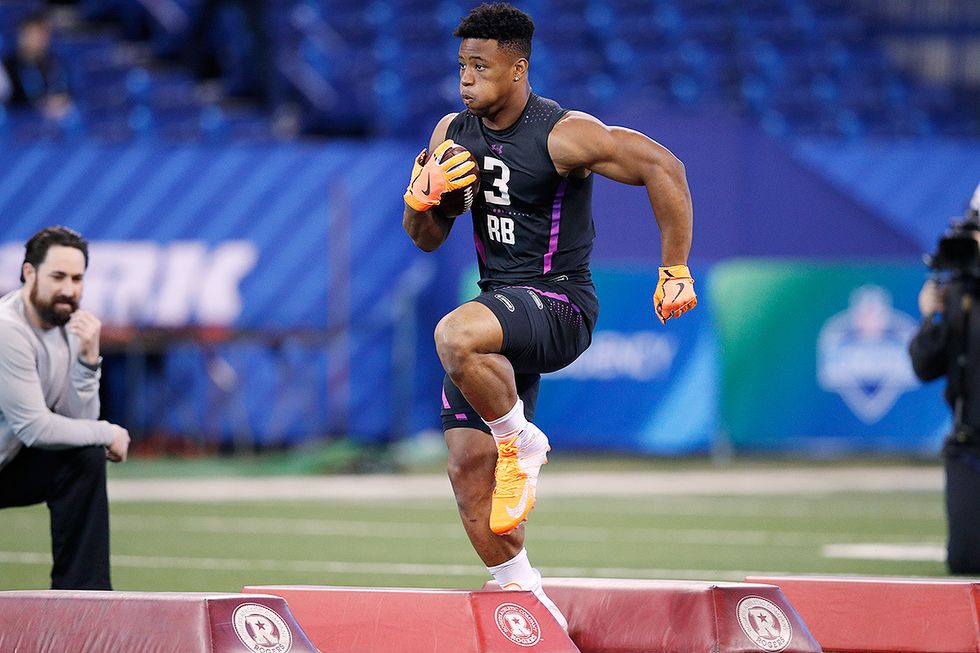 At 233 pounds while running a 4.40, this is a big man running very fast. Barkley can pass block, out run defenders, bowl them over, and catch the ball out of the backfield. This is a complete back that can do anything and everything asked from him. We have not seen a more complete back since Ezekiel Elliot came out of Ohio State.
3. Mike Gesicki - TE - Penn State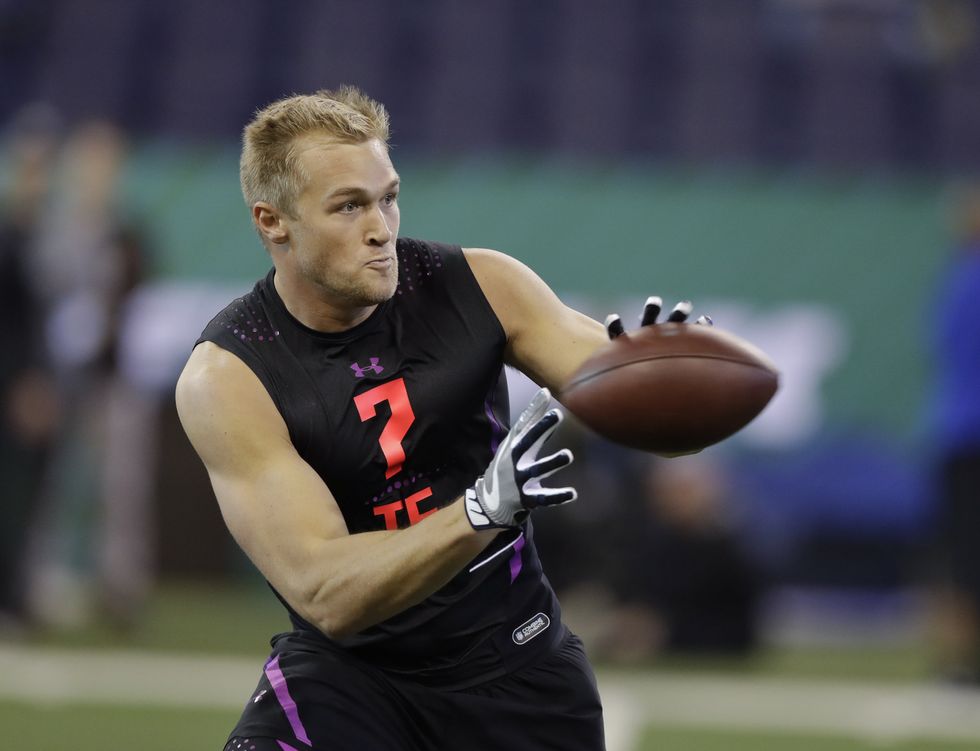 Let me just tell you his stats: he is 6'5 1/2'' (a half inch taller than Calvin Johnson), he did 22 reps on the bench press (1 more rep than Donald Penn), he ran a 4.54 40-yard dash (Antonio ran a 4.57), and he had a vertical jump of 41 1/2'' (Odell Bekham Jr. jumped 38 1/2''). This man amongst boys is faster than a first ballot Hall of Fame wide receiver, stronger than a left tackle, and can jump higher than the infamous Odell Beckham Jr.. He can go to any team, be a day-one starter, and make a huge impact on the offensive side of the ball.
4. Calvin Ridley - WR - Alabama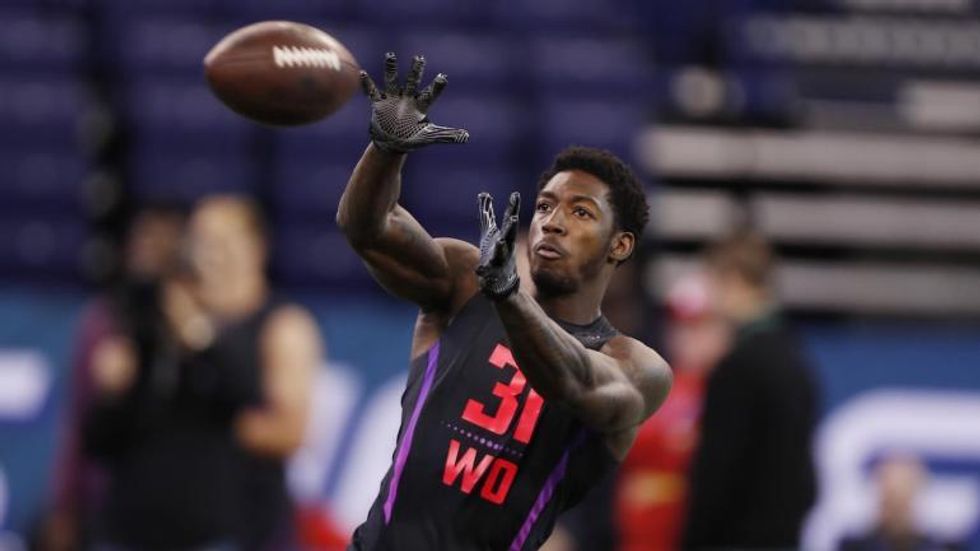 Coming into the combine as a top 3 WR in this draft class, he made himself standout even more with a 4.44 40-yard dash time. After watching his film, I had to be convinced that I was not watching Julio Jones' film from when he played WR at Alabama. He really impressed the scouts and coaches that were there with his natural ability to catch the ball with ease.