Although it was cold, rainy and gloomy outside, the atmosphere in the Minneapolis Music Hall on Friday night was far from that. From their first song to their last, alternative-pop band St. Lucia put on one incredible show. They had fans singing, smiling and dancing along the whole time.
It was as if the venue was its own little paradise for a few hours, filled with an immense amount of fun and positivity.
"Closer Than This," a 2013 release was a track that really got the crowd hyped. The track itself has a super fun and happy vibe, which was amplified when played live. If you closed your eyes and really took in the music, it truly felt like you were on a beach somewhere, having the time of your life.
From just the first few notes, the crowd's hands were the air, swaying and clapping along to the beat, and it was during this track that it became evident just how strong of a stage presence lead singer Jean-Philip Grobler has.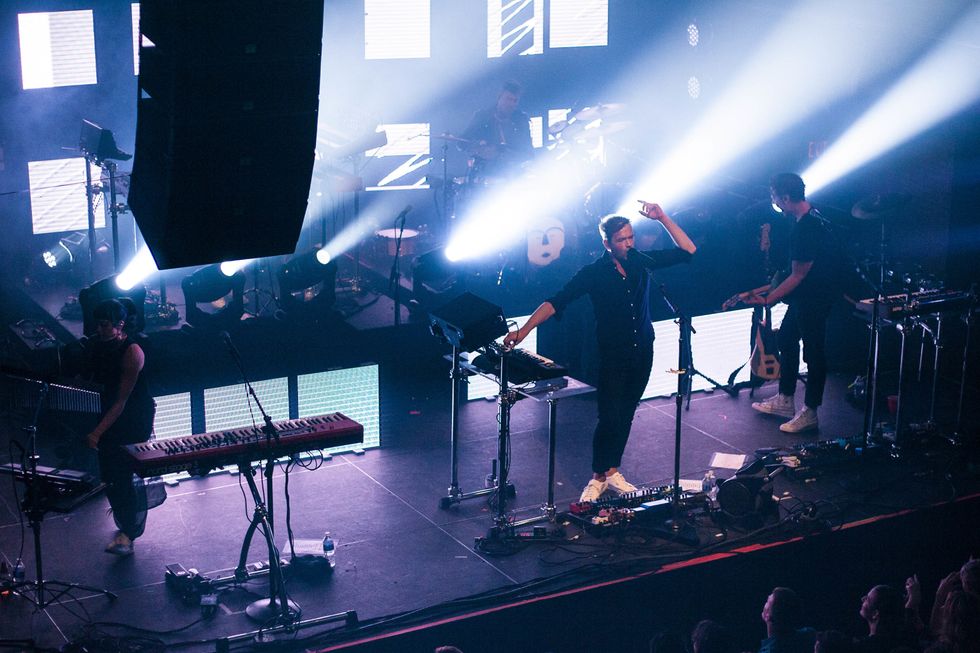 Corbyn Jenkins
Not only was the show filled with great music, but the overall production was spectacular. The bright and colorful lights really helped amp up each track. One moment that really stuck out was the light show during the performances of "Gun" and "We Got It Wrong." Also, the amount of stage energy during these two tracks was radiating.
"Next To You" followed a few songs later, and Grobler described the track as "where you go to create your own paradise," which fit the theme of the night fairly well. He also went a bit further by telling the crowd to "create your own bubble around you — your own personal paradise wherever you go."
Grobler and Patti Beranek let their vocals shine, and the performance was just beautiful.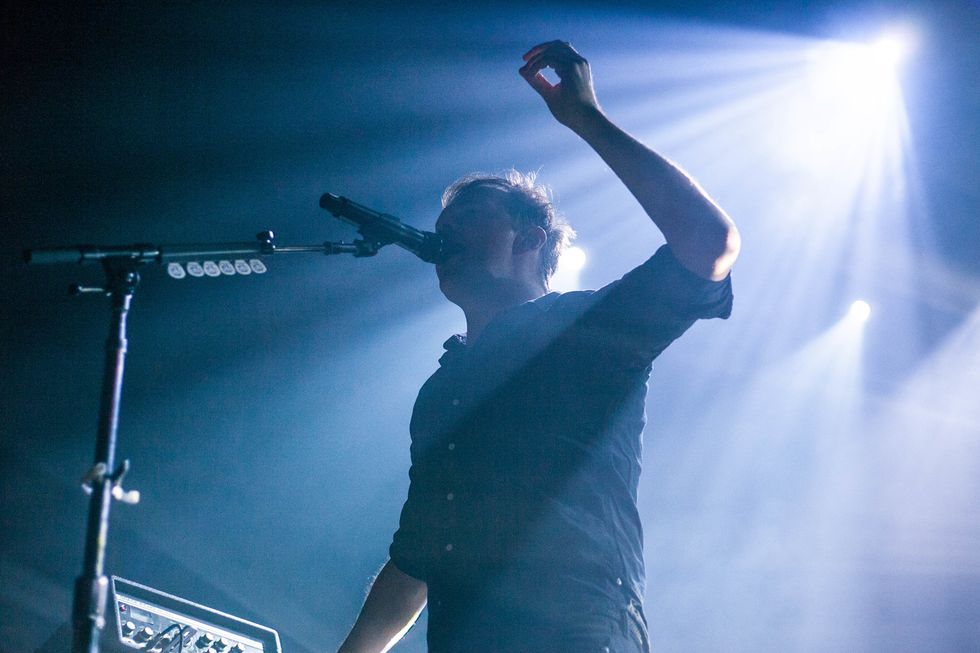 Corbyn Jenkins
A few other highlights were "All Eyes On You" and "Walking Away." Both tracks got a positive response from the crowd, and "Walking Away" is definitely one that everybody needs on their fall playlist, as it is such a strong and powerful tune. It's a definite power-walking jam.
"Dancing On Glass" followed, and it was a special moment that got everybody singing and dancing along. Grobler even hopped down into the crowd and headed back to the bar to grab a quick drink. Him doing so changed up the direction of the show and brought everybody in the venue together for a song.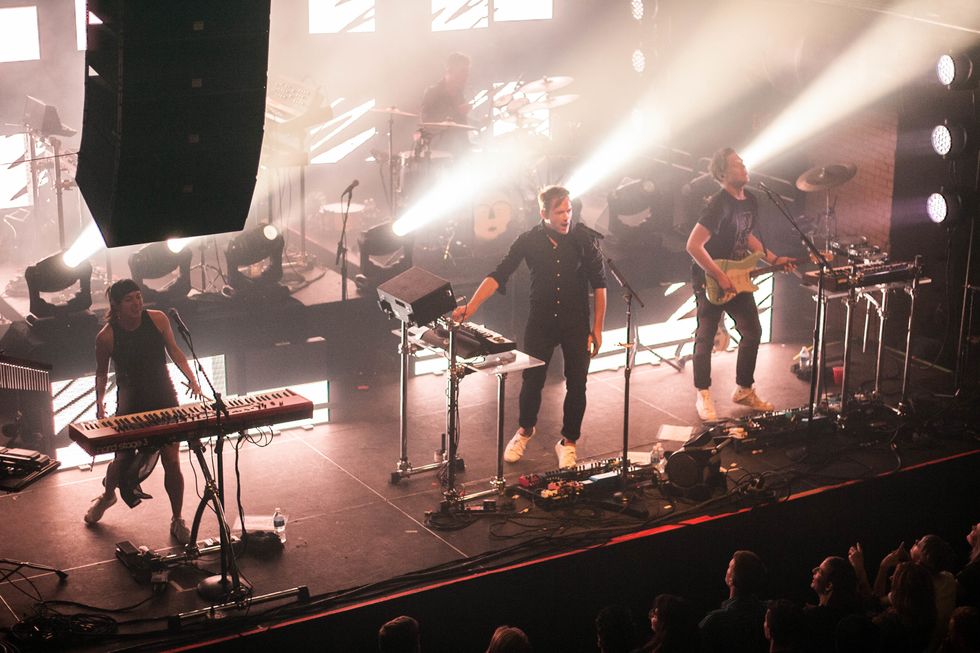 Corbyn Jenkins
After playing a few more tracks, the band headed offstage for a bit and returned for the encore. They closed out the night with "Paradise Is Waiting," "Too Close" and one of their hit songs, "Elevate."
Before playing "Elevate," Grobler said, "Minneapolis! This is awesome. It was chilly and cold all day, and we didn't know what would happen and THIS happened. It's always a good time coming here. We love it. We love you guys and will be back soon." The crowd then went wild for the last song of the night, and I can't think of a better way that the night could have ended.
Overall, St. Lucia sure knows how to put on one heck of a show. If you haven't given their new album, "Hyperion," a listen yet, you are missing out!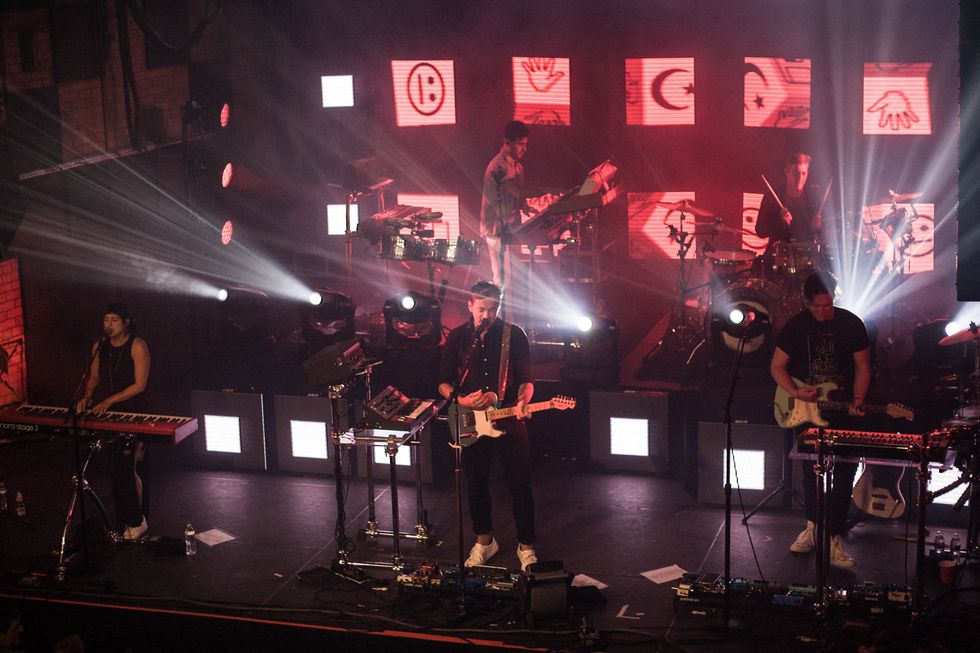 Corbyn Jenkins
Thinking about seeing St. Lucia play live? Do it! Find out if they are coming to your city, here.