It's crazy to think about, but throughout the Midwest, we're three months from summer. For many of you college students, you're itching to go home and enjoy some much deserved time away from professors and the books. However, in the same breath, you're realizing that winter is almost done and spring is almost upon your campus.
The excitement of wearing less layers and doing outdoor extra curricular activities is almost too much to bare. In the midst of all of that though, it is easy to forget that there are many things that you have to accomplish before the school year ends. Before making the trek home for the summer months, you have to prepare for it the right way because let's face it, who needs any more stress when the solstice comes around? I don't and neither should you. So, what do you need to do for your spring cleaning in order to be ready for beach season?
---
1. Spring break is coming up. Clean your room at home.
Many people decide to travel for their spring break and that is totally cool to do. Why not live it up while you have the opportunity? To that point, if you are not traveling, why not be productive? Why not take advantage of the opportunity to head home over break, see your family for a bit, and organize or clean your room? It may sound tedious, but with the right motivation, it is (perhaps) the most worthwhile task you can do to prepare for summer. Back in your dorm or apartment, you likely have a ton of stuff you brought from home. How in the world are you going to find a place for all of it back home unless you plan ahead and make some room? Plus, you most likely accumulated more stuff over your year on campus. Think about it!

2. Think about what you really need to bring back home.
Are you coming back to campus next year? Are you going to be in the same residence hall or will you be elsewhere on or off campus? Either way, that extra wide refrigerator that you needed for school likely won't be needed at home. So, your job is to find storage either on campus or in the college town. Most colleges have storage in each of the residence halls, so find which one you will be living in next year and make a checklist of what you will need at school next year that you already have at home. The end of the year move out will be smoother sailing.
3. Jump start your campus residence cleaning.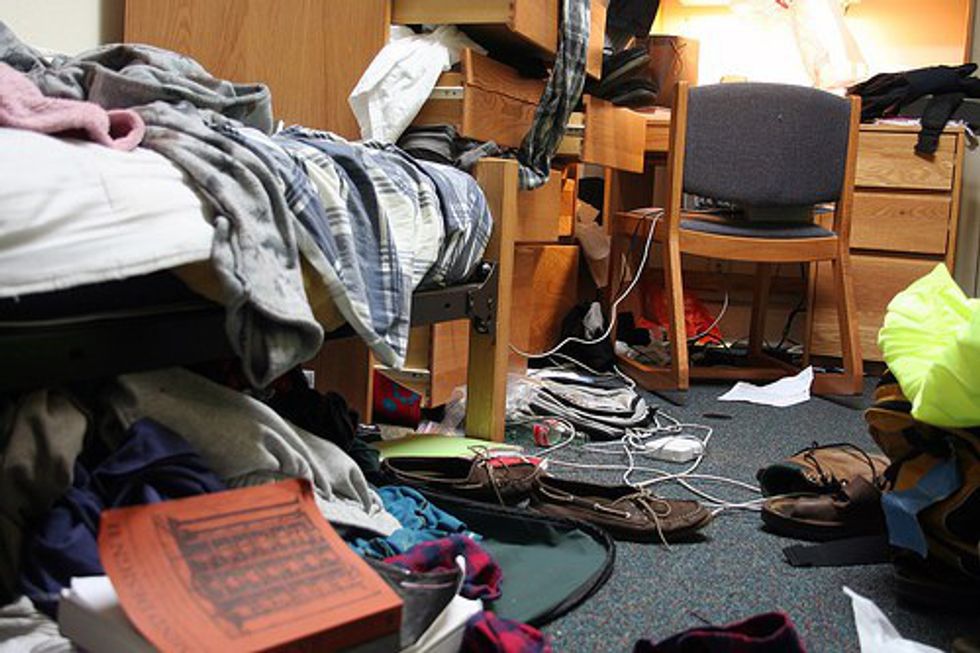 There are smudges on the walls, scratches on the floor, adjusted or lofted bed frames, and the piles of papers accumulated throughout the semesters. The list goes on and on, but the sooner you can get a jump start on tedious tasks such as re-bunking your beds, throwing away the crumpled up get-to-know-yous from the first day of college, and packing some of the things you won't need for the next few months, cleaning at the end of the year will be a snap. Plus, unpacking when you get home will be easier too. You won't have the thought of "I may get charged for this room damage" the entire summer.
4. Build your bonds and friendships now.
If you have not done this now, you need to. As a college graduate, living at home again, most of my friends are either still in college or living elsewhere. If I wouldn't have taken the time to make goofy memories and close-knit connections with people and teammates in college, I would not have much to look forward to on school breaks. Luckily I did, and now whenever friends are making their way through the cities, they tend to reach out to me for any reason whether it's for a place to keep their car before they travel, or for a fun night on the town. It's an honor to be that go-to person for some of them. It gives me something to look forward to for the summer and beyond. It could be the same for you, too.
5. Figure out who is all going to be home over summer.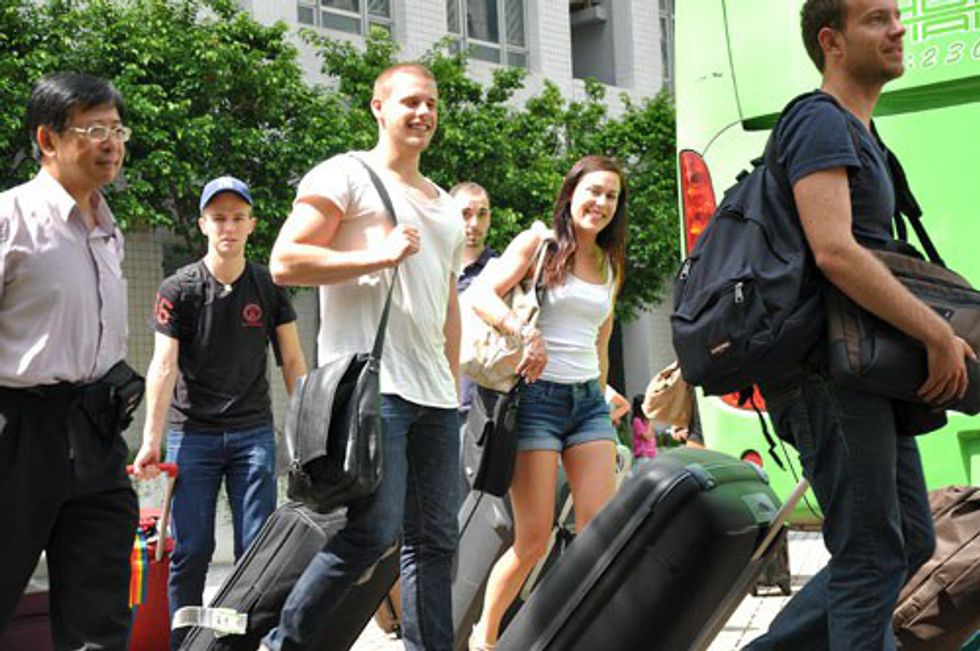 "I have to leave all my friends behind at college." "How am I ever going to find fun back home for three months?" The answers, although sometimes challenging, are there for you to find. Thankfully we live in a time where social media is the norm, so use it. Reach out in any capacity that you can to figure out which of your close friends will be back in your hometown for the summer. Do it now so that you are not scrambling to find plans on that random Friday night in July when seemingly, everyone is out of town.
6. Search for jobs.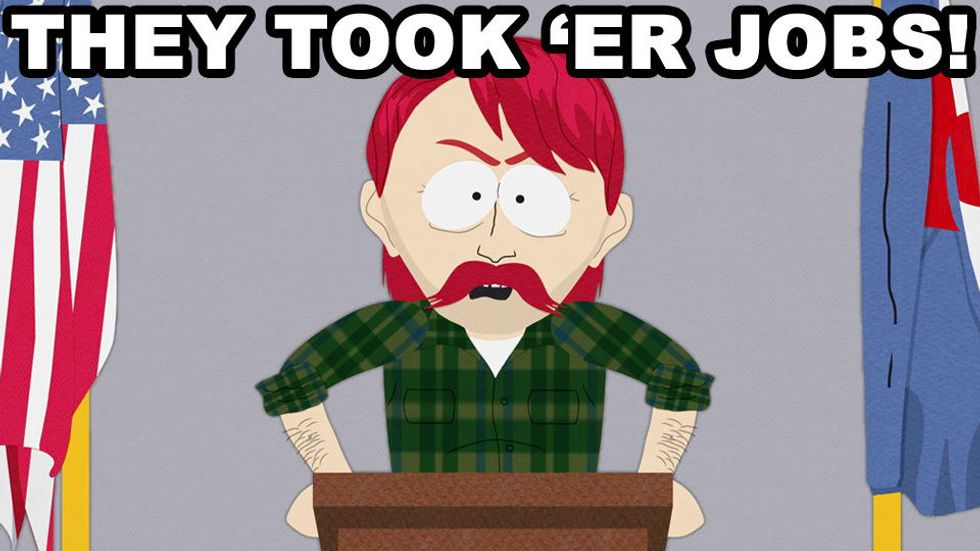 Do you want to end up like Darryl Weathers from South Park? Do you want your job opportunity to be taken from you without having a chance to get it? Well then, you need to start looking for one now. You will not only have a set plan for the summer that you can build your fun around, but also something to add to your resume whether it is experience in your major or not. For me, I began every year looking at the beginning of second semester. I started from asking myself what my passions were and how I can connect it to the field I was going to school for and I went from there. Plus, it gave me something fun to research besides sources for a twelve page paper.
7. Forward your mail home bound.
How will you be able to find out the intricate details about next year's move-in day or available meal plans if you're away from campus and still receiving mail there? A task that is easy to forget about, forwarding your mail from college to your hometown is extremely important. So, talk to the student workers at your campus post office and fill out the paperwork needed today.

8. Buy your event tickets now.
You have a lot of plans for the summer and some of them may involve traveling, going to sports games, or going to concerts. As they go out on sale, get your tickets as soon as possible so that you have those days to work around and that you are not on the outside looking in once tickets do sell out. Finding out who will be around for the summer is key here because you'll need someone to create that memory with.
9. Get to selling your books.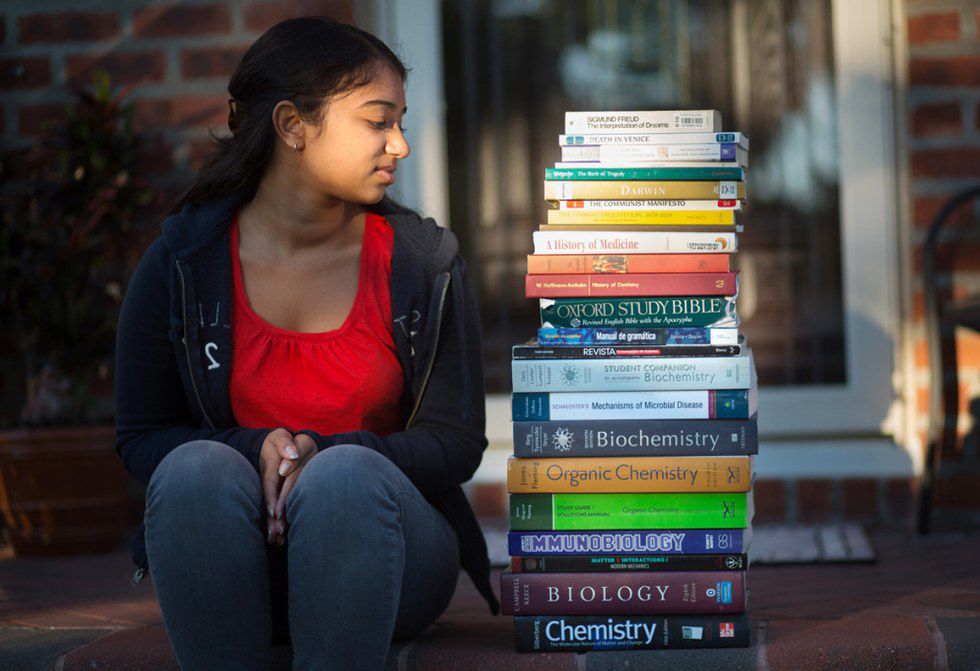 Figure out if you will need that intro to psychology book or not in the coming years. Check off which books you will be selling now so that you can (potentially) have some extra spending cash for sunscreen and any of the summer necessities. Get your books online as soon as your semester completes so that your price is likely seen first and you will get the sale before most. Let's face the facts, other students are browsing now for which books they will need next year. It is less stress for you and less for them too.
10. Procrastinate? Ain't nobody got time for that!
Skedaddle from that game of Hearthstone you're completing on your study break and keep yourself from procrastinating on your tasks before move out day. If "why do today what you can put off tomorrow" is in your mentality, then your summer plans may as well be on ice. Write your checklists, do your part, and eliminate the stress. Who wants to be preoccupied with figuring out cleaning, moving out, and summer plans when we still have loads of finals for which to prepare? Yes, it will be challenging no matter what, but the more minor tasks you can figure out now, the more of the bigger ones you will be able to zero in on. This includes charging through the fast lane of your studies to end the year right.
---
How many of these steps have you gotten a jump on? Are you ready for the school year to be over? Again, we are only about three months away from summer being here. So if you follow these steps to spring clean your life, then your summer will be nice.