We've all done it. We've logged onto Twitter the night of a season finale or after the release of a highly anticipated movie and seen something we wish we hadn't. Maybe a friend accidentally blurted out a spoiler in the middle of conversation. Here are a few relatively recent spoilers that got to me before I could see the production for myself. I hope they didn't get to you, because they sure did upset me!
Spoilers are not cool if they can be avoided. That being said, this is one huge **SPOILER ALERT** for this article, so read at your own risk!
1. Grey's Anatomy

I'll admit that I had this one coming. I was a junior in high school when the episode "How to Save a Life" aired, showing the car crash and subsequent death of Derek Shepherd. How would one have made it through an entire day of high school without hearing the news? This spoiler wasn't especially surprising, since nearly all of the original cast has been killed. Apparently doctors are especially susceptible to car, bus, or plane crashes.
2. The Walking Dead

I only recently started The Walking Dead on Netflix, so I was no where near ready to hear about this one. The Season Six premiere saw the death of Glenn, the beloved young man who allowed Rick Grimes to survive past the second episode of the series. Outraged fans immediately took to social media to mourn the death of the main character, unintentionally sharing the news with those of us who haven't managed to catch up.
3. The Fault In Our Stars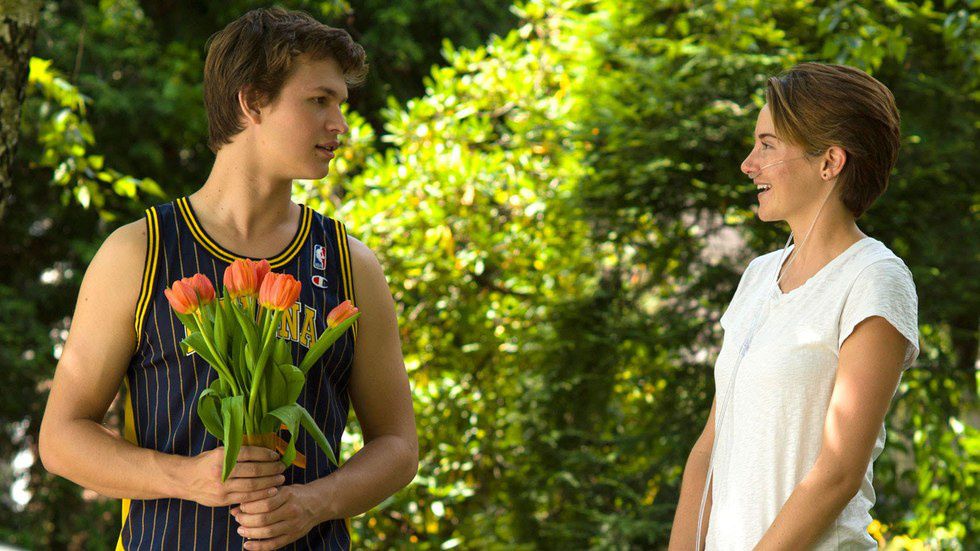 I'll never forget how this one was spoiled for me. I had been actively avoiding spoilers the entire week leading up to the release of The Fault in Our Stars, in an attempt to finish the book without hearing the ending. That's right, I was trying not to cheat by reading first. Since it was a book, it happened to come up in one of my classes. One of my friends in that class blurted out that she had seen a picture on Twitter that said "Gus Waters Dies," which was meant for the cheaters who planned to only see the movie. I lost all motivation to finish the book, but the movie was exactly the stereotypical-teenage-novel-movie that I had expected.
4. The Amazing Spider-Man 2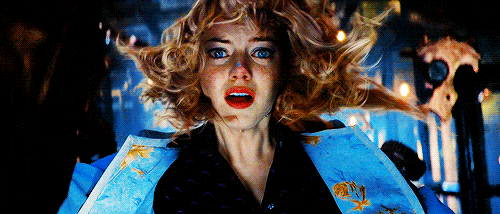 As a comic book fan, I knew this was coming as soon as Gwen Stacy was made to be Peter Parker's main love interest for two movies. Gwen's death was incredibly significant to the Spider-Man canon, since it was his failure that killed her. Had he been faster or more careful, he could have saved her properly. Also, all of the guilty foreshadowing made it pretty obvious by the middle of the movie. But what I did not know, until it was spoiled, exactly how it happened in the latest reboot.
5. Star Wars, Episode VII: The Force Awakens
It's been over thirty years since we last saw Han Solo, and he has since had a son, Ben. Ben Solo, known also as Kylo Ren, turned to the Dark Side and eventually killed his father. This may come as a shock, since it did to me, and the friend of mine who spoiled it for me. The shock was actually what caused the spoil. A good friend was describing how someone had told him the news of Han's death before he got a chance to see the movie. He was so riled up that, despite trying to avoid spoiling it, he just directly quoted his spoiler, saying "Han dies." Like many others, I grew up with Star Wars, and I had (a new) hope that Episode VII would be far better than the prequels which were released during my lifetime. Luckily, my hopes were met and the spoiler seemed insignificant by the time the end credits rolled on screen.
Once again, spoilers are not cool. If you were lucky enough to avoid them for these movies and shows, just realize how much you enjoyed these shocks when you never saw them coming. So please, for the sake of everyone's sanity, don't share spoilers without an alert!