We all love spending time with friends, right? Right! So why is it okay to spend tons of time with your friends, but its looked down upon to do such with your SO (in this article SO will refer to significant other).
Many people assume (yeah, I said it) that those who spend a shit ton of time together only spend that time together because: 1. they don't trust each other to be apart or 2. they are too scared to spend some time alone. They never think that maybe just maybe they enjoy spending every second next to their SO and cherish it.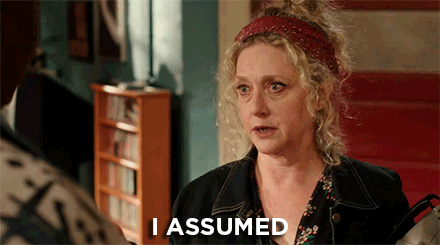 To those that spend a lot of time with their SO: YOU DO YOU BOO BOO. If you enjoy (mutually) spending every possible waking moment together then good for you! Because of this you will make tons and tons of memories and will eventually know every single side of each other. I applaud you for that.
If you find someone that you love more than anything, someone you want to spend every moment with and want to spend those moments with only said person, then do it! If there is no one that you want to be with more than the love of your life and if they are the love of your life then there is no one that they want to be with more than you.
SPENDING A LOT OF TIME WITH THOSE THAT YOU LOVE DOES NOT MAKE YOU CLINGY!!
Wow Leslie, say if for those in the back.

SPENDING A LOT OF TIME WITH THOSE THAT YOU LOVE DOES NOT MAKE YOU CLINGY!!!!!!!!!
"Clingy" for the longest time has been viewed as a very unwanted attribute in someone that could presumably destroy any interest given in the person. This is what you tell someone when you want to send them to Nothankyouville. I don't think anyone WANTS to be seen as clingy. However, in today's society, the word is tossed around too harshly causing many people to be incorrectly defined as clingy. If this is how you show your love, then so be it.
There is absolutely nothing wrong with loving your SO the way you do: be true to yourself. Be yourself all the time, if you're "clingy" embrace it! Just because someone doesn't want you the same way you want them doesn't mean that everyone will agree with that and it certainly does not mean that there is something wrong with you. There are tons of people who are clingy and even more tons of those who love and will love your clinginess. Remember this: YOU ARE NOT MADE FOR EVERYONE, AND YOU ARE NOT MADE TO LOVE OR BE LOVED BY EVERYONE. You are made for those who appreciate and love you.

Be yourself. Be clingy.