Being a Christian means a lot of things but one thing that all my college friends think is that I am not even allowed to listen to the radio. Just because you believe in something doesn't mean that I am perfect or have some magically spell that makes me allergic to certain songs. I make the decision to listen to Christian or non-Christian songs on my free time. Some of my favorite moments is when I am listening to a song and a friend asks who the song is by because they love what they hear. Then, when I tell them who it is and explain that it's a song I heard at church they usually think its pretty cool. Here is a list of songs that most people may not even think are Christian or faith based songs.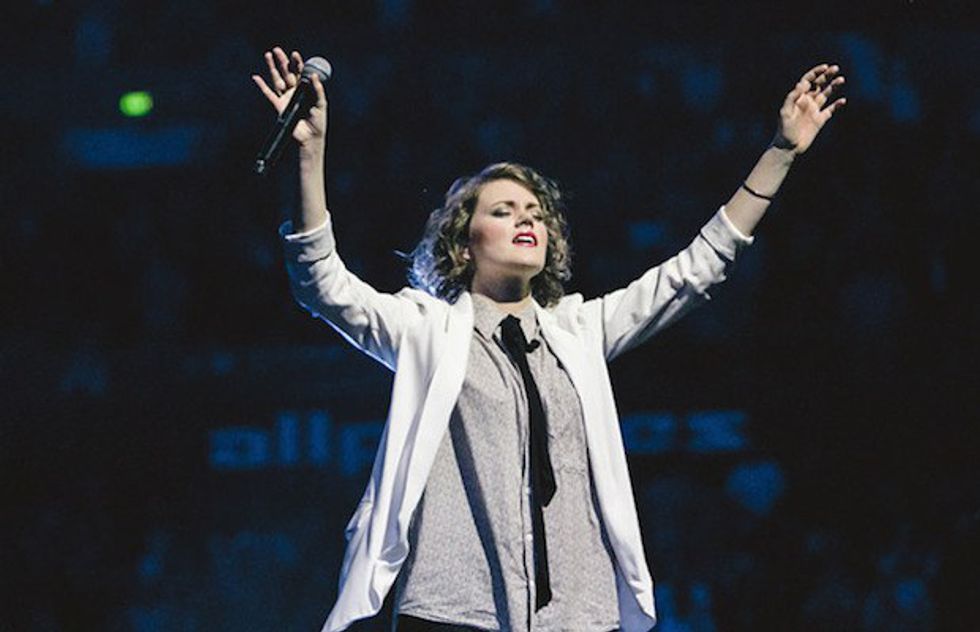 Oceans Where Feet May Fail by Hillsong United- the iconic Christian song played at every youth conference
Falling Into You by Hillsong Young and Free- a more up beat song for the younger generation of Christ followers
Grindin' by NF- really good rap
Ohh Ahh by Grits- you have probably heard this song on MTV at some point
Im turnt- Lecrea- another great rapper
Run Wild by for King and Country ft. Andy Mineo- a great mix of both the pop, rock and some rap
Light it Up- for King and Country- upbeat and they play some really cool instruments
By Your Side by Tenth Avenue North- chill pop music
Crowns & Thorns (Oceans) by KB- an amazing remix that will have everyone jamming to
Gold by Britt Nicole- pop music that every girl will love
Born to Love by Capital Kings- dance music to get your friends up
Got That Fire by Royal Tailor- a blend of pop and rock
A Night To Remember by Shonlock- an overall fun song
Sound The Alarm by Warr Acres- another mix of pop and rock
You Cant Stop Me by Andy Mineo- the perfect rap song to get you pumped for the gym
Wake by Hillsong Young and Free- just a great happy song
Even if you are not a believer these are awesome songs to jam out to!