Please go on this journey with me through the best of the decade in music.
Portraits - Greyson Chance (2019)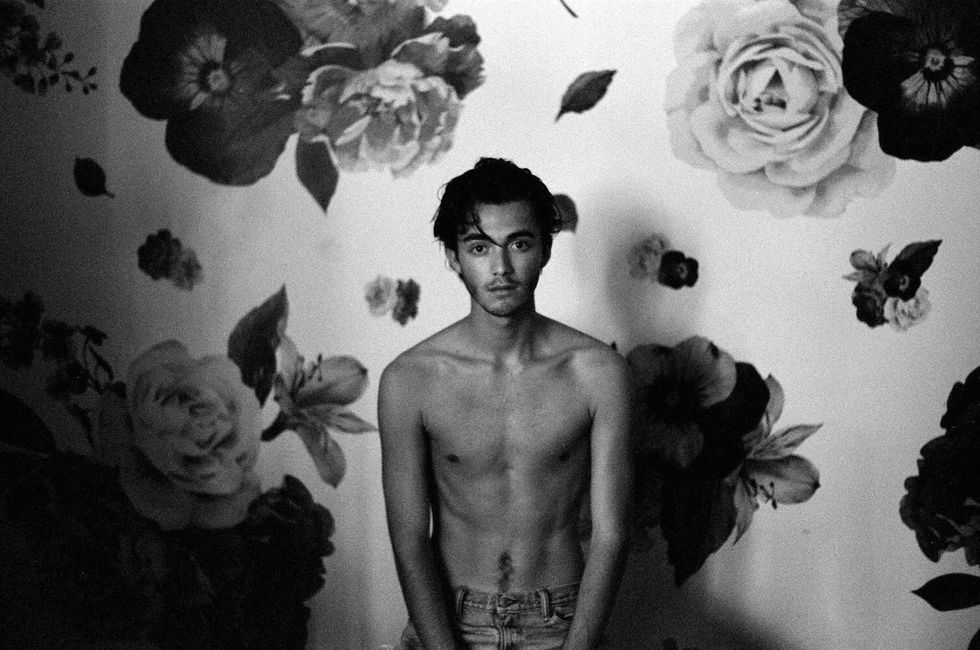 It's very rare for me that an album has absolutely no skips however this is one of those albums for me. Greyson takes you through this story of the year of his life he was writing this album and you need to at least once listen to it in order so that the picture becomes clear.
Stand Out Songs :
.timekeeper
.black on black
.west texas
The Hype - Hoodie Allen (2017)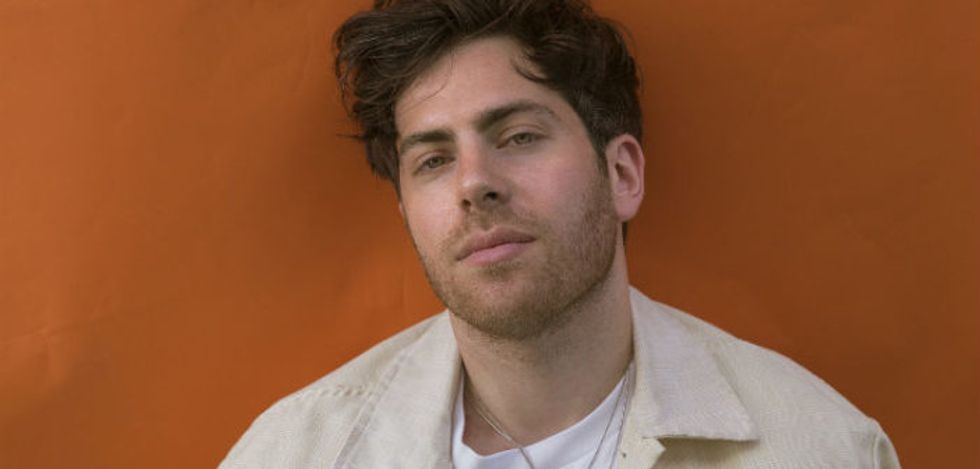 This album is my favorite album to hear live of all time. I went to the hype tour twice and to this day have not had more fun screaming the words and dancing at a show. Hoodie never fails me and has so many solid albums that I shouldn't be surprised by how much I adore this record.
Stand Out Songs:
-something dangerous
-all my friends
-know it all
Lover - Taylor Swift (2019)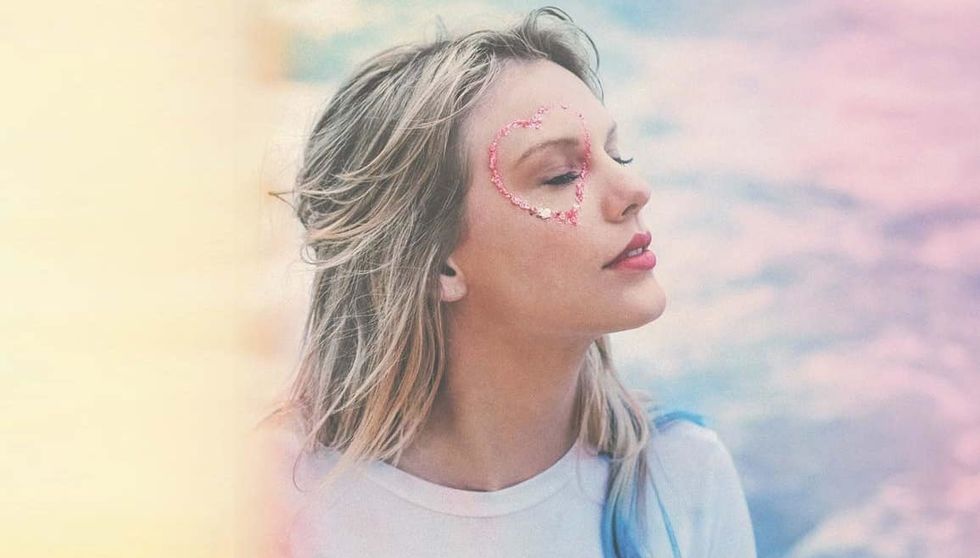 I described this album as "magical" yesterday and that is the absolute best way I can put it. Taylor has been the soundtrack to my life for as long as I can remember and for that reason you will find all five of her albums she's released in the last decade on this list. Lover stood out from her already impressive records by showcasing the happiest state of mind we've ever seen her in while still being vulnerable and poetic in her songwriting. Showing that she doesn't have to be heartbroken to write a really solid record this was a triumph.
Stand Out Songs:
-cruel summer
-miss americana and the heartbreak prince
-london boy
Staying at Tamara's - George Ezra (2018)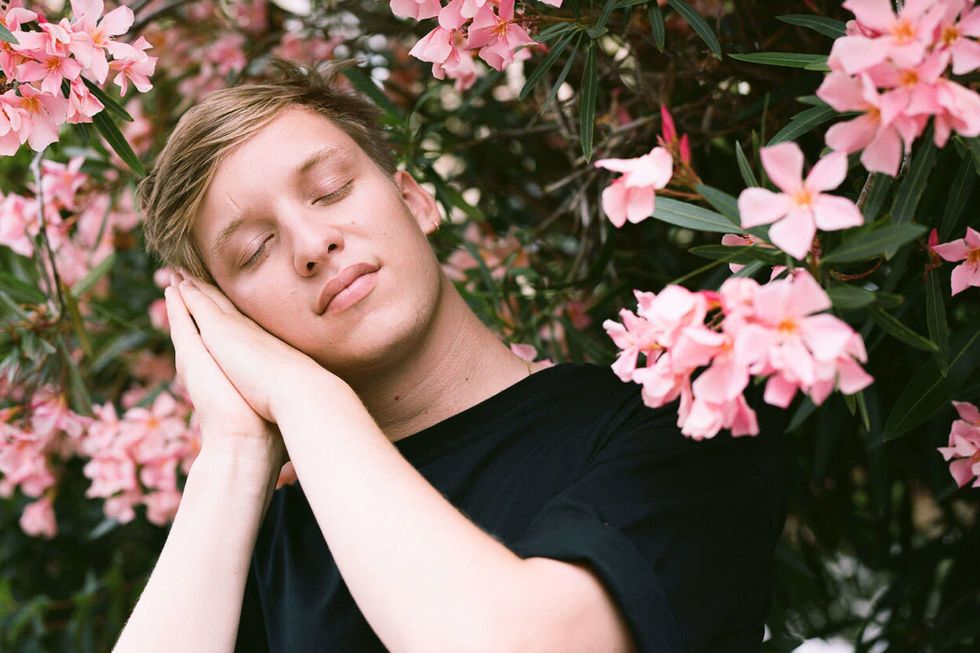 No album sounds better on vinyl then this one. I'm just stating facts. There is something so calming about George's voice to me and that is one of the million things that make this album a stand out of this decade for me.
Stand Out Songs:
-hold my girl
-pretty shining people
-shotgun
Reputation - Taylor Swift (2017)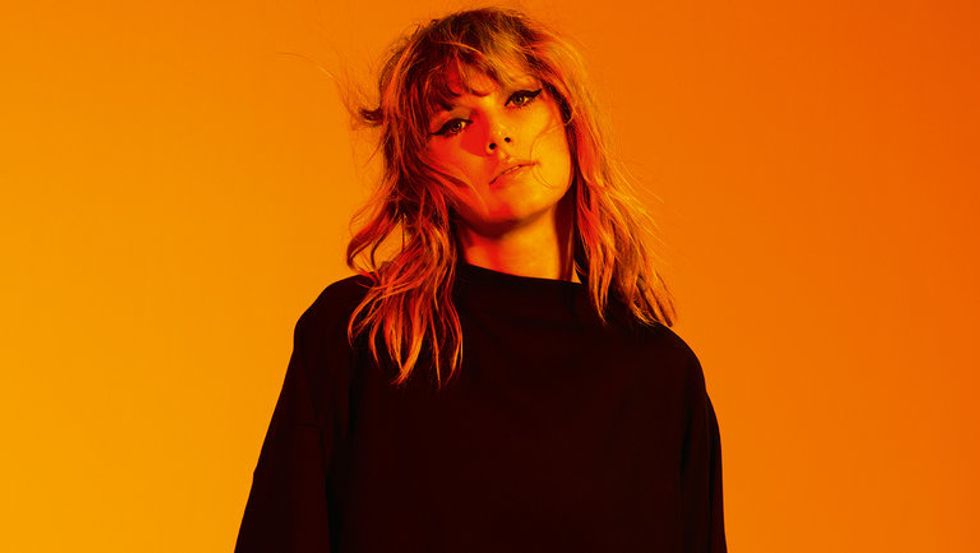 There will be no further explanation there will just be reputation.
Stand Out Songs:
-delicate
-getaway car
-call it what you want
Nothing Happens - Wallows (2019)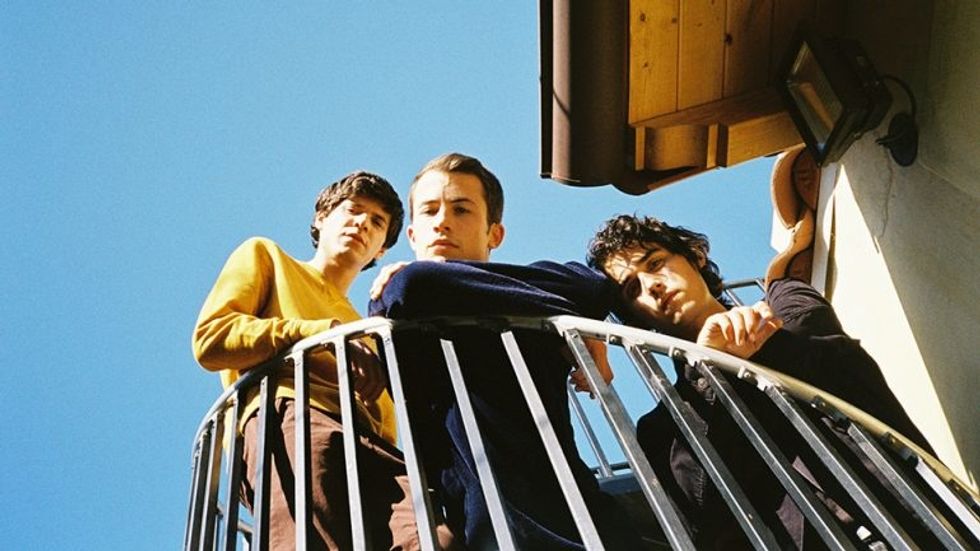 Further proof that anything these three men touch turns to gold. This album is jams from top to bottom and live it's even more of an experience. As far as debut albums go I'd say this is top of all time I am amazed at their talent every time I relisten (which is often)
Stand Out Songs:
-scrawny
-do not wait
-i'm full
Youngblood - 5 Seconds of Summer (2018)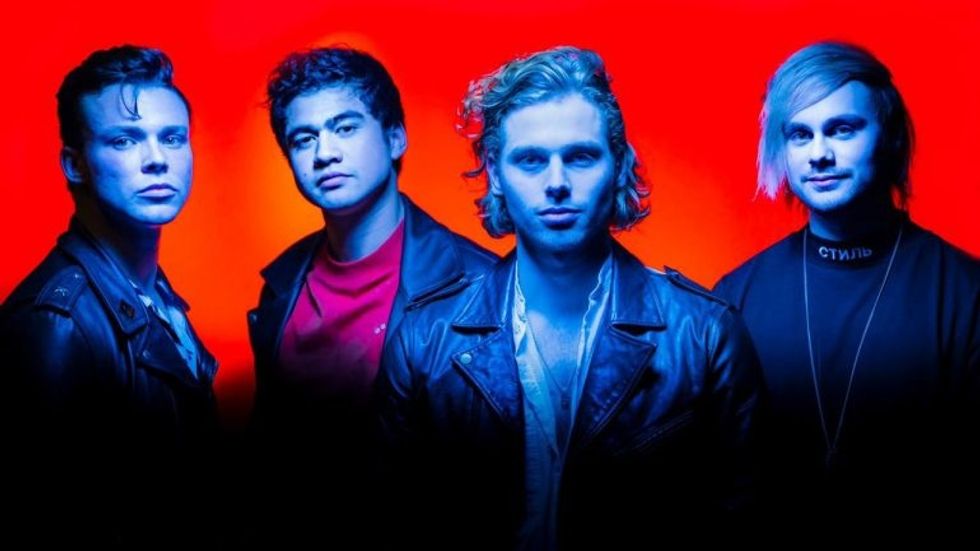 I have loved this album since the moment I first heard it and have only grown to love it even more since then. It shows that's truly 5sos is a rock group and has all the talent in the world. Also, I just have to say I really hope Luke Hemings goes down as one of the best male vocalists of our generation his voice is crazy.
Stand Out Songs:
-if walls could talk
-valentine
-moving along

X - The Driver Era (2019)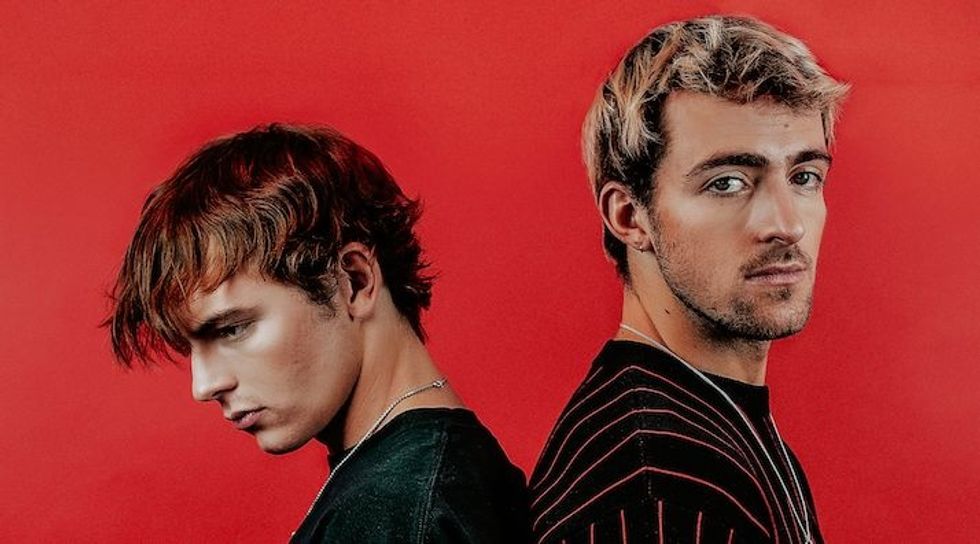 All I can say is thank god ross and rocky departed from R5! Their new mature sound as the driver era is wonderful and exactly what I'm into music-wise. (Red velvet was an absolute jam though I'll give credit where it's due)
Stand Out Songs:
-feel you now
-afterglow
-welcome to the end of your life
Melodrama - Lorde (2017)

I truly did not think out doing her debut album was possible but if you've heard melodrama you know she did what she had to do. Also can we please address how making green light the first single was genius it's such a stellar song that I love dancing to.
Stand Out Songs:
-liability
-perfect places
-homemade dynamite
Beerbongs & Bentleys - Post Malone (2018)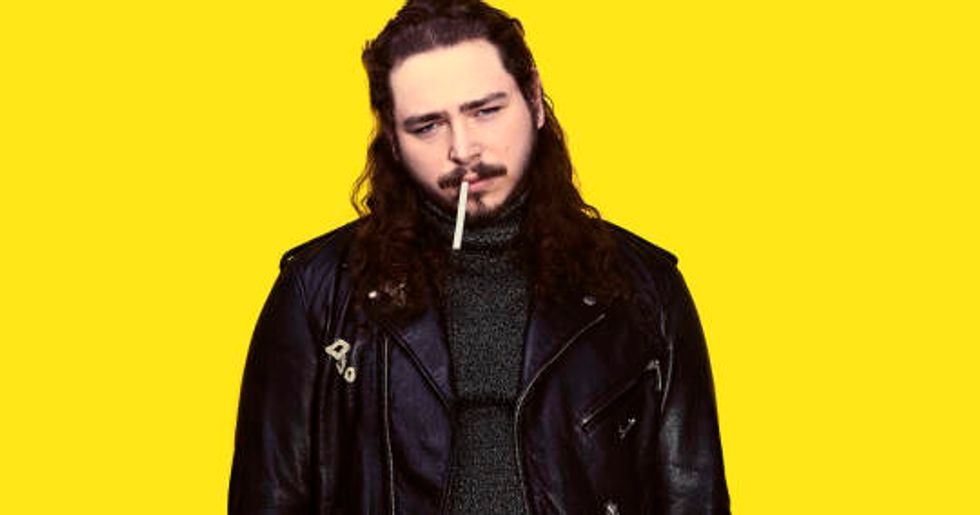 A white girl that likes post malone? Truly an anomaly. In all seriousness this album is brilliant and I don't listen to much rap music but I listen to this in its entirety way too often.
Stand Out Songs:
-zack and codeine
-rich and sad
-psycho
Strange Desire - Bleachers (2014)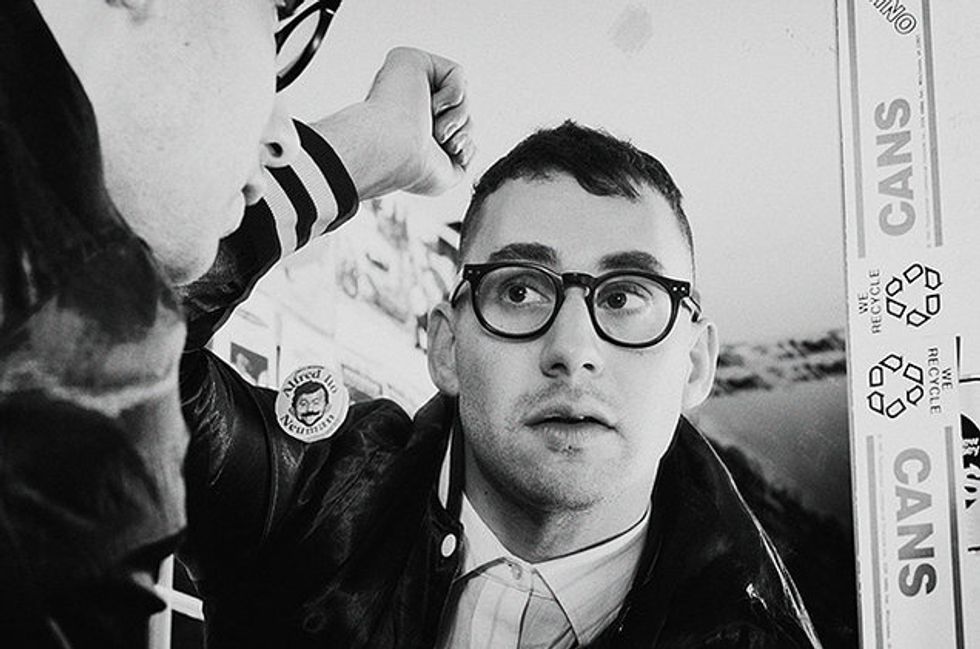 I honestly didn't get into the album until some songs from it were featured in a movie that has greatly impacted my life "Love,simon". This album just makes me feel good. And it's rare and beautiful when a project does that.
Stand out songs:
rollercoaster
wild heart
i wanna get better
The 1975 - Self-Titled (2013)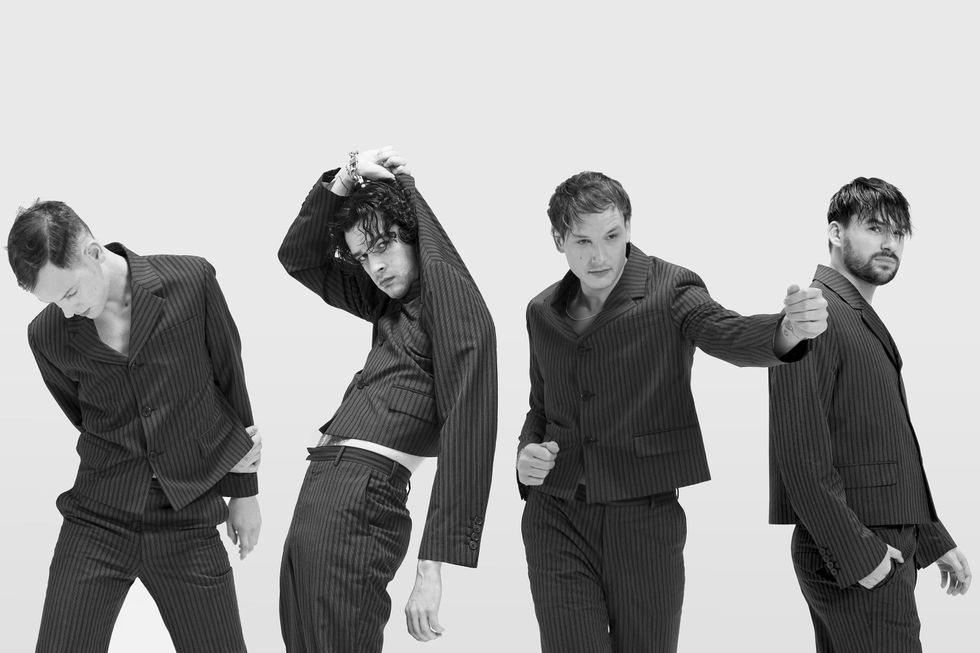 I think this is the most played cd i own i'm not even sure if it works anymore because of the amount of times i let this album be the soundtrack to my life. Front to back this body of work is a masterpiece it's cohesive and makes me want to drive with my top down through a city at night.
Stand out songs
girls
the city
heart out
Was it even real? - Olivia O'Brien (2019)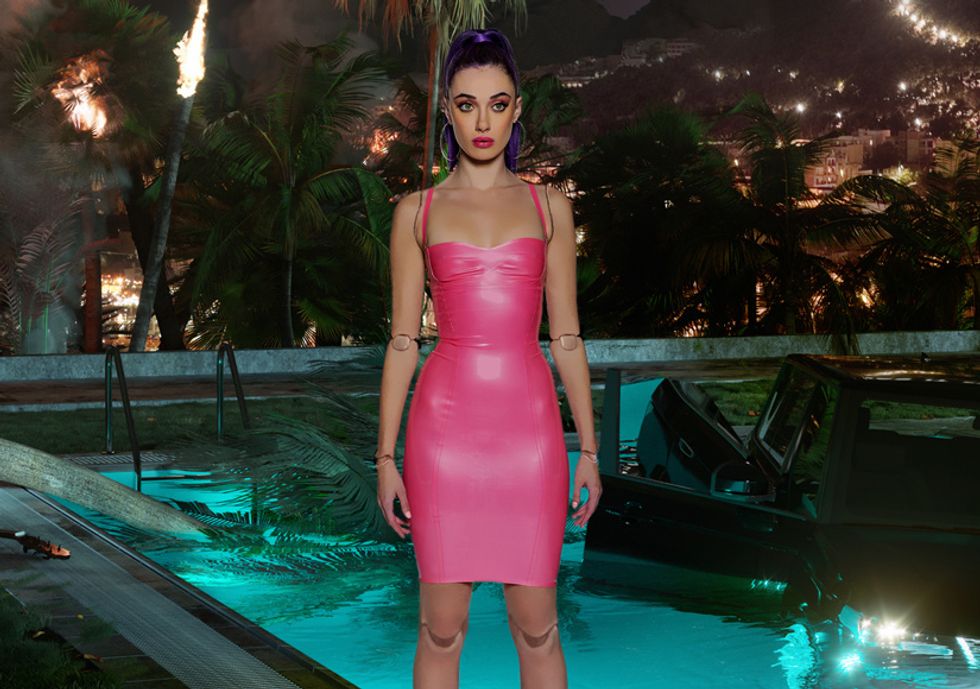 This mother f*cking album!! I genuinely have never heard a song and just automatically felt like i wrote it like purpleworld when olivia says the line "cause if i stopped hittin you up then we'd just never talk at all" a bitch felt that!! I'll forever love this album and suggest everyone who's recently faced heartbreak listen to it.
Stand out songs:
purpleworld
call me!!!
i don't exist
Don't Kill My Vibe (EP)  - Sigrid (2017)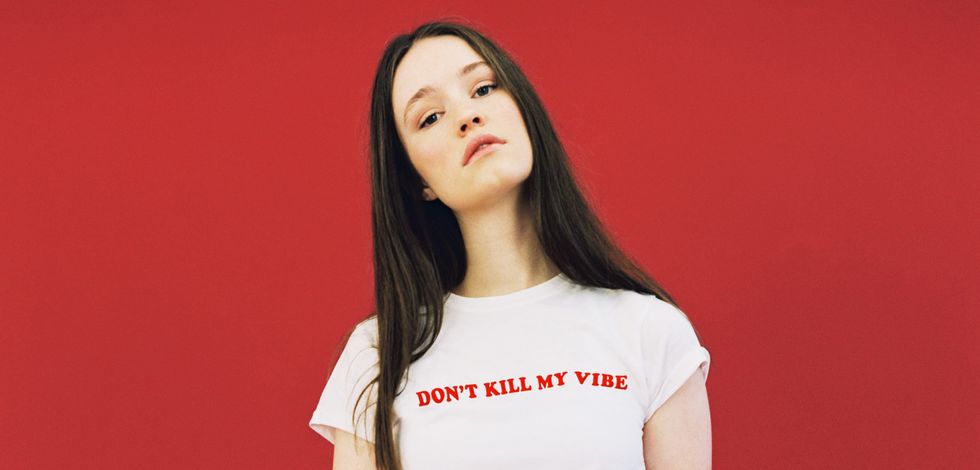 Sigrid makes feel good pop music no one else is making. Point blank period. Her songs flow so easily and are so wonderfully written i can not get enough of this project.
Stand Out Songs :
-don't kill my vibe
-plot twist
Narrated for you - Alec Benjamin (2018)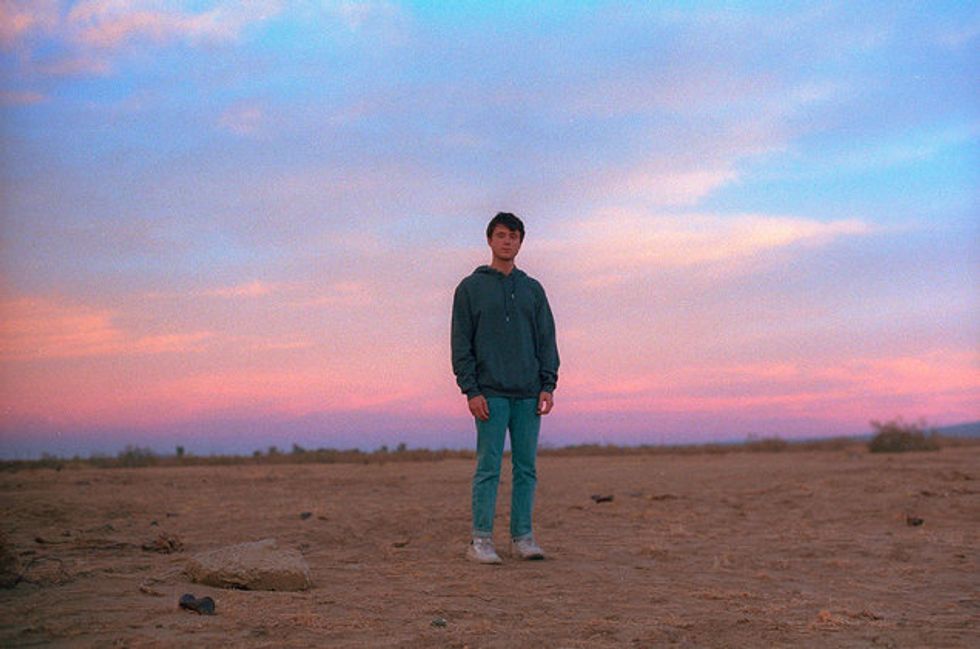 In 2017 i sat in a hotel hallway and listened to alec sing a song from this record with about five other people and now having an album be out and have him be one of the hottest rising stars is insane. Alec is one of those people who is so vulnerable with his music and you hear that in every song of his. This album is flawless and i can't wait to have it on repeat forever.
Stand out songs:
-water fountain
-annabelle's homework
-death of a hero
Know It All - Alessia Cara (2015)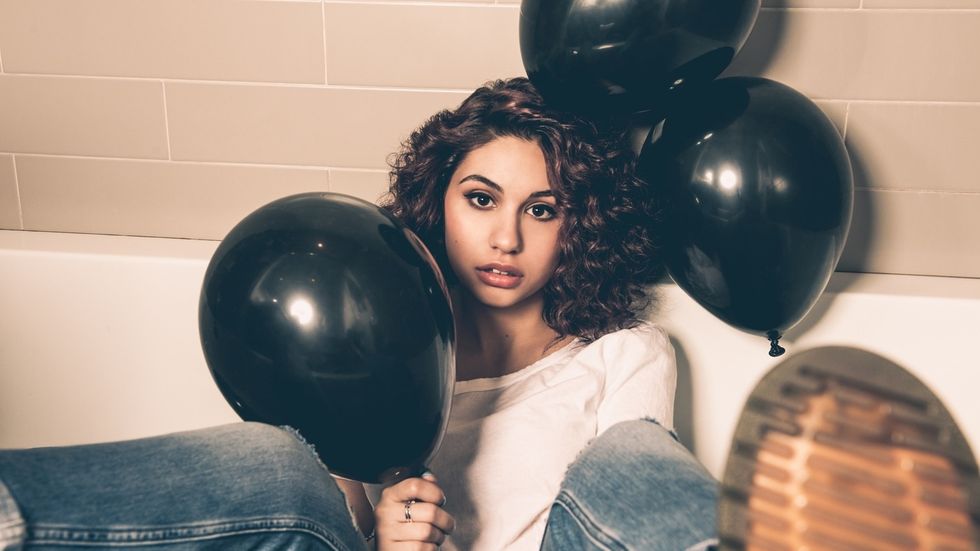 I remember the first time i ever heard "here" and genuinely felt like i wrote it and then to my surprise found out this artist had a whole album out of songs i related to! I fell in love with the entire project upon first listen and think alessia is one of the great female artists of our generation
Stand out songs:
-seventeen
-here
-four pink walls
Harry Styles - Self-Titled (2017)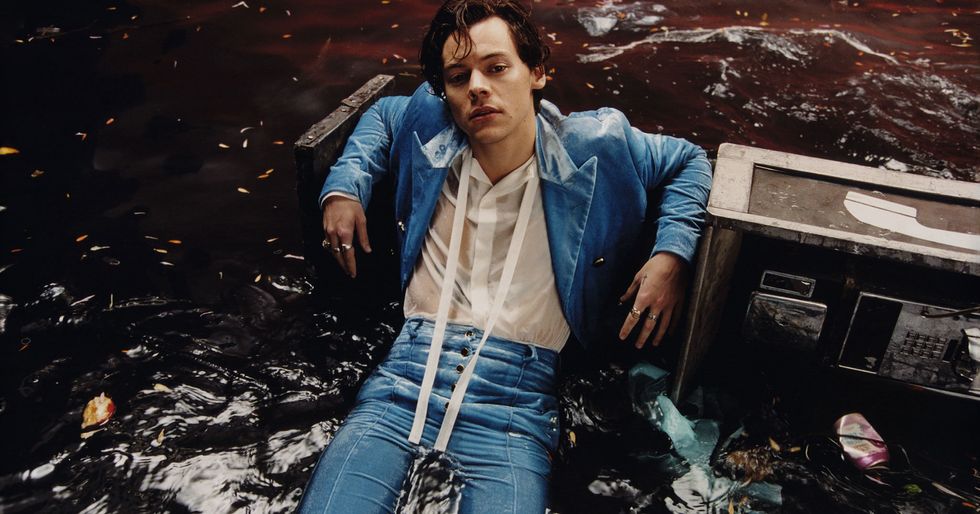 I'll be the one to say i have waited years for harry's solo music and that debut project didn't disappoint! He is one of the only true young rock musicians we have right now and we need to treasure that. This album is timeless i'll share it with my kids and grandkids and it will never stop being as good as it is right now
Stand out songs:
-woman
-two ghosts
-sign of the times
Whatever USA - Hoodie Allen (2019)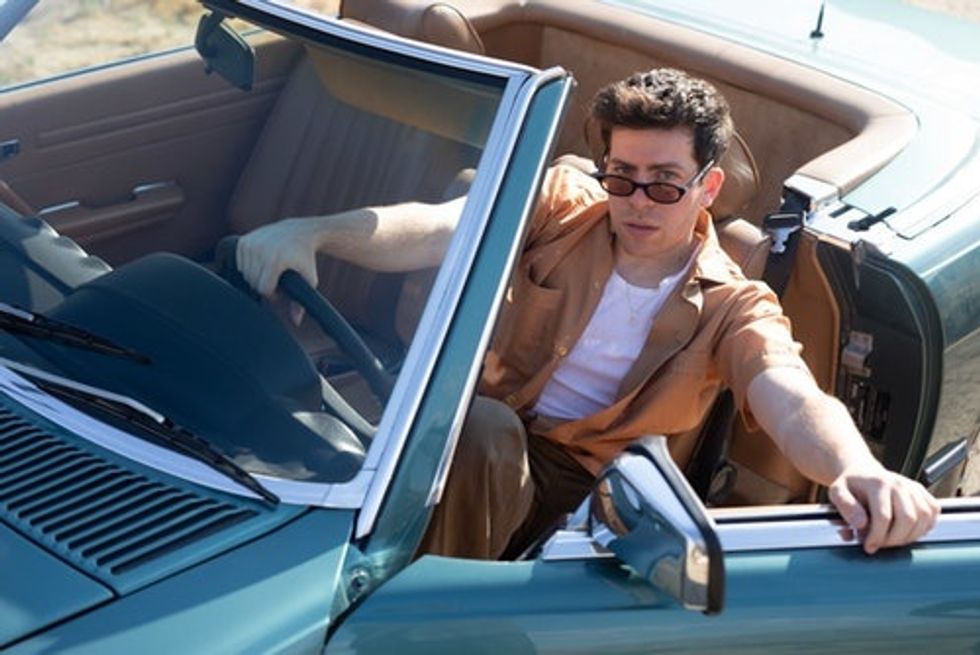 Like i said earlier while talking about the hype Hoodie only makes bangers so it's no surprise there's another album of his on this list. This is the perfect record for summer and for just having a good ass time while listening.
Stand out songs:
-come around
-hometown kid
-hell of a time
Pure Heroine - Lorde (2013)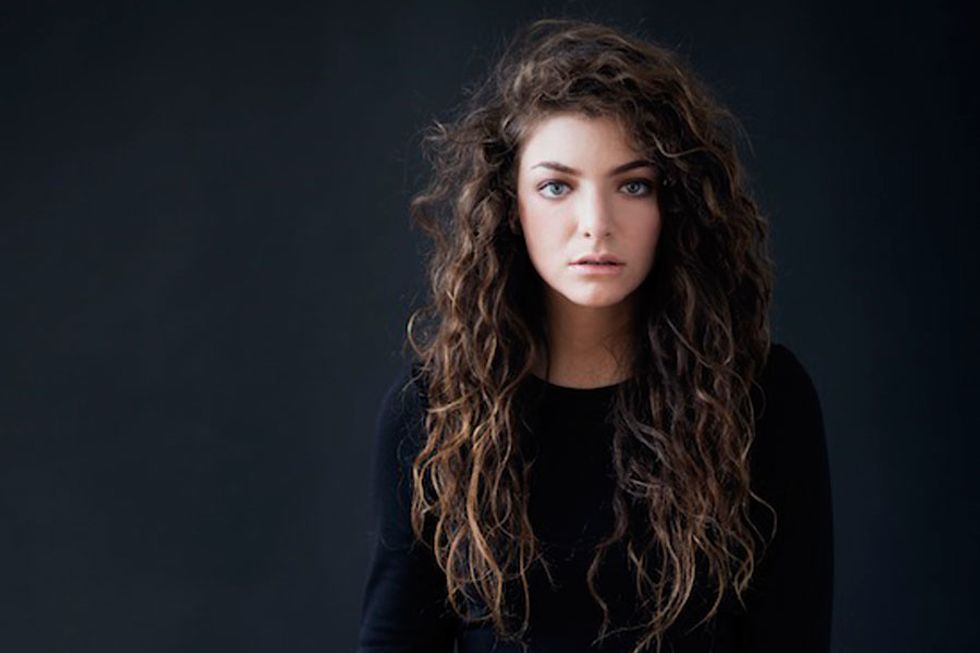 I mean this is just one of the greatest albums of all time. I can not believe this bitch was SEVENTEEN when this came out that is unbelievable. Cover to cover this record is a masterpiece and unlike anything anyone else in music has ever made.
Stand out songs:
-ribs
-buzzcut season
-white teeth teens
Kinda - LANY (2016)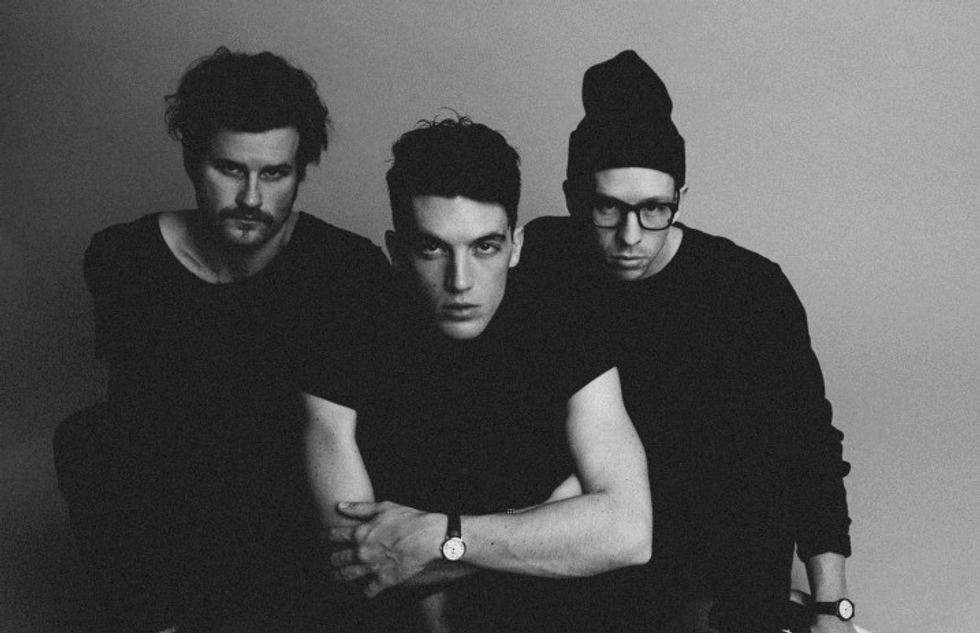 If i never drive down the pacific coast highway listening to this record i've failed. No album is more suited for california and for just being in the best mood and so in love.
Stand out songs:
-pink skies
-current location
-yea, babe, no way
Blue Neighborhood - Troye Sivan (2015)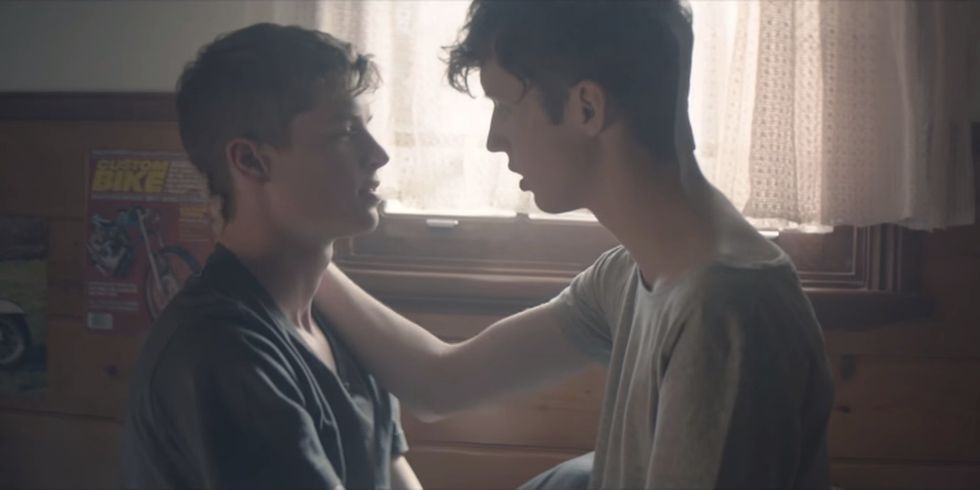 This album impacted me so greatly i'm honestly getting a bit emotional writing this. I remember the first listen through and just being so stunned at what beautiful art Troye had made. This album is vulnerable and stunning and has some absolute bangers.
Stand out songs:
-for him
-cool
-ease
Speak Now - Taylor Swift (2010)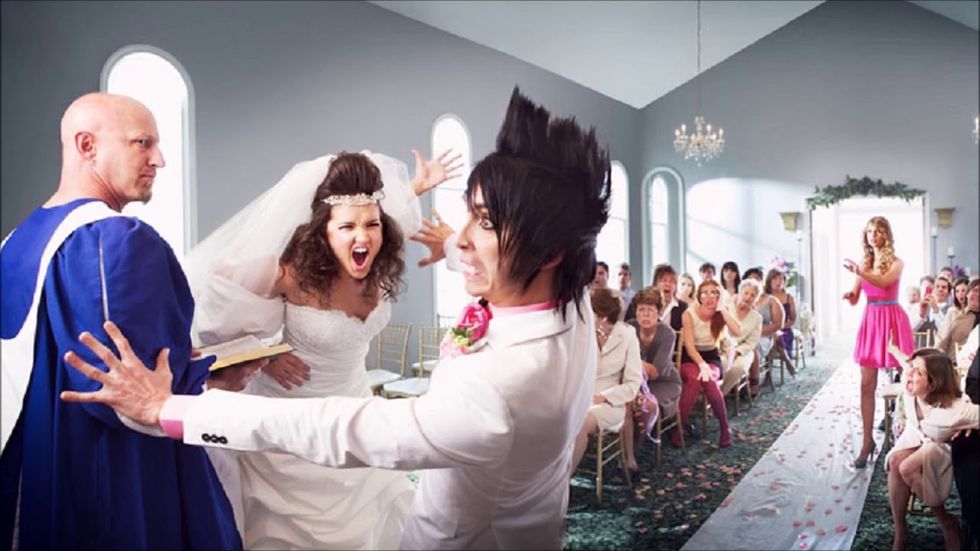 When i say greatest country album of all time you say? Speak now. You say speak now.
Stand out Songs:
-dear john
-haunted
-long live
Bloom - Troye Sivan (2018)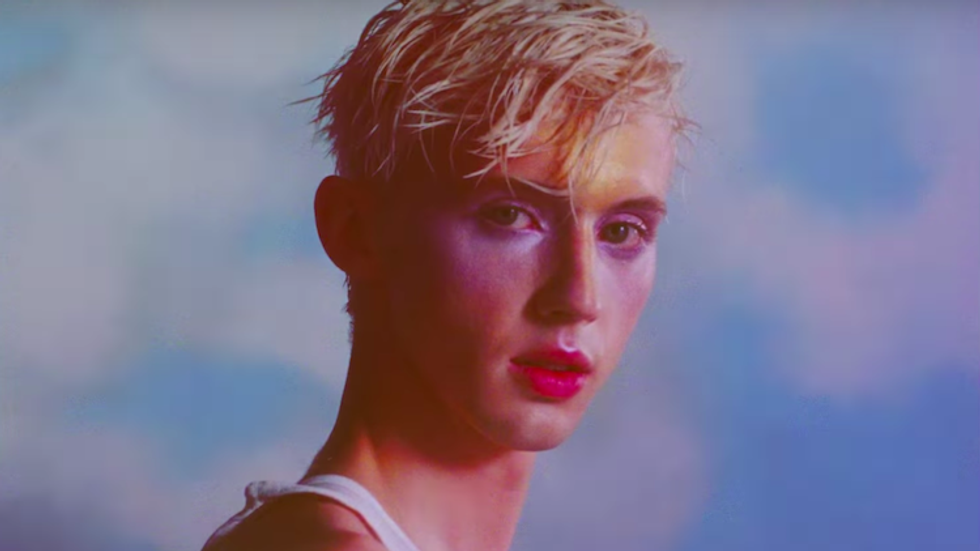 This album is a masterpiece. I couldn't be more proud of troye and of how he's evolved as an artist and just as a human in general. Also this album is great to dance to while you're high. Try it.
Stand out songs:
-bloom
-the good side
-animal
Cuz I Love You - Lizzo (2019)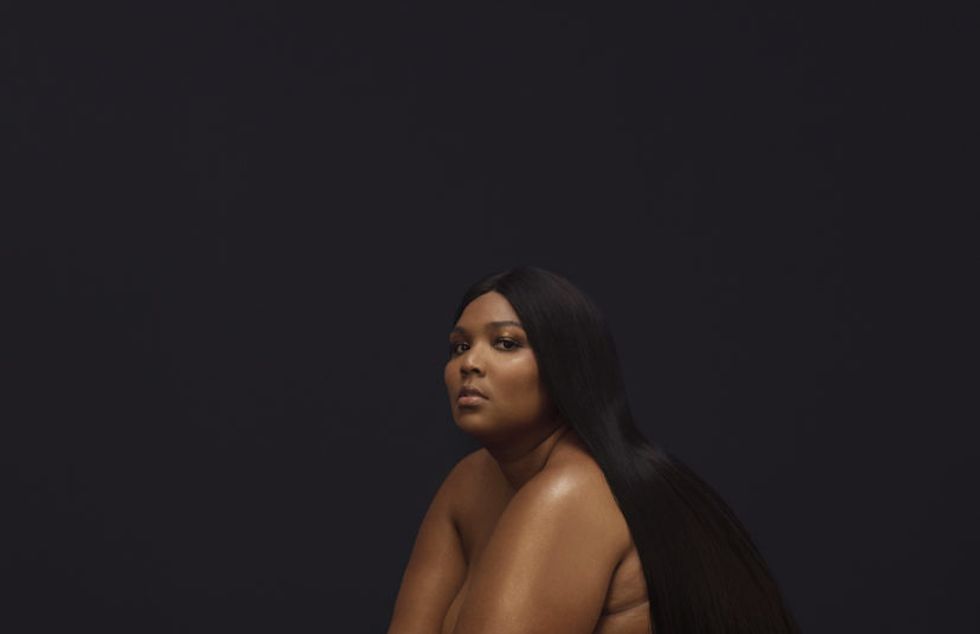 This is the album i find myself dancing naked to the most. Too much info? Maybe! All the songs of the album just make me feel on top of the world and i crave to find that in more music.
Stand out songs:
-like a girl
-cry baby
-truth hurts
Aurora - Bea Miller (2018)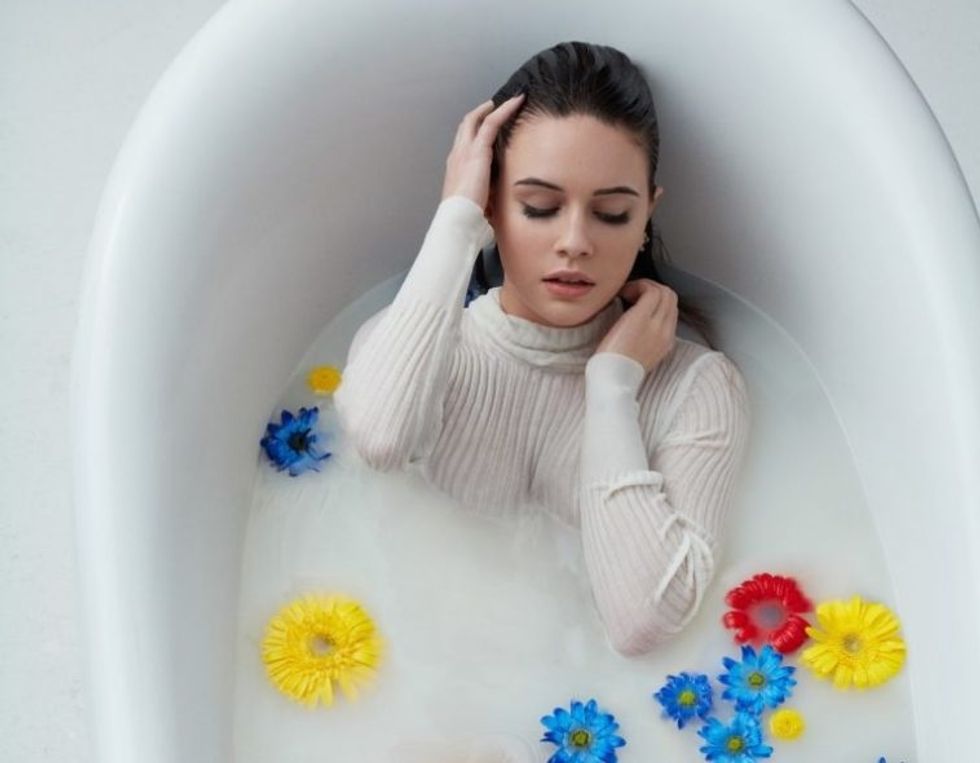 I have always loved Bea's music, it's vulnerable and honest while still being banger after banger. I've been supporting her since x-factor so to see her put out a project this incredible and cohesive makes me feel like a proud mom.
Stand Out Songs:
-buy me diamonds
-song like you
-S.L.U.T
Wanted On Voyage - George Ezra (2014)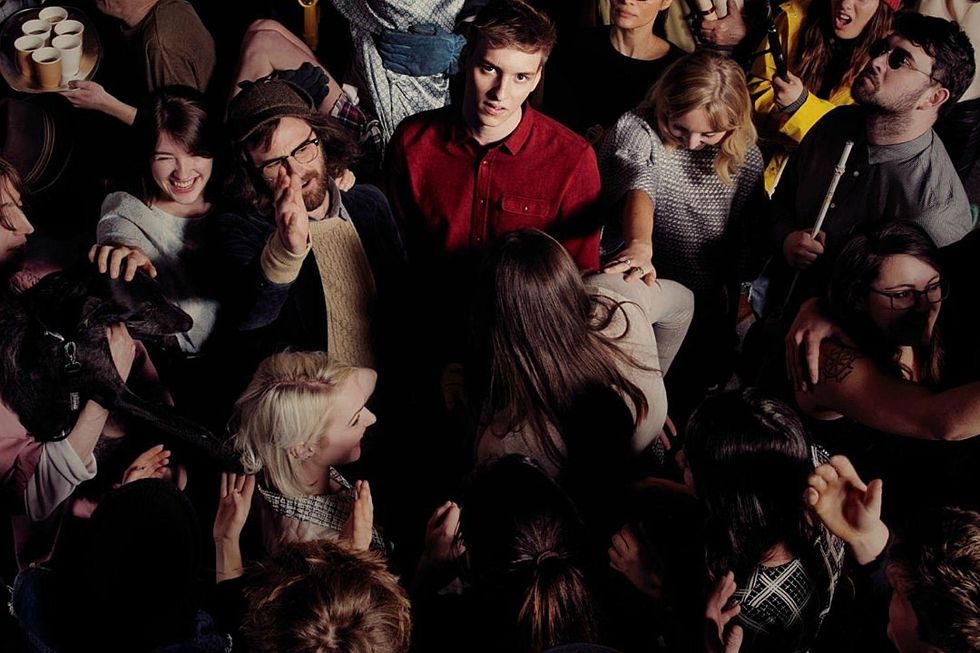 This is an album that just brings me unadulterated joy. It's full of songs you smile while listening to and i think in music that is so rare..
Stand out songs:
-blame it on me
-budapest
-drawing board
People Keep Talking - Hoodie Allen (2014)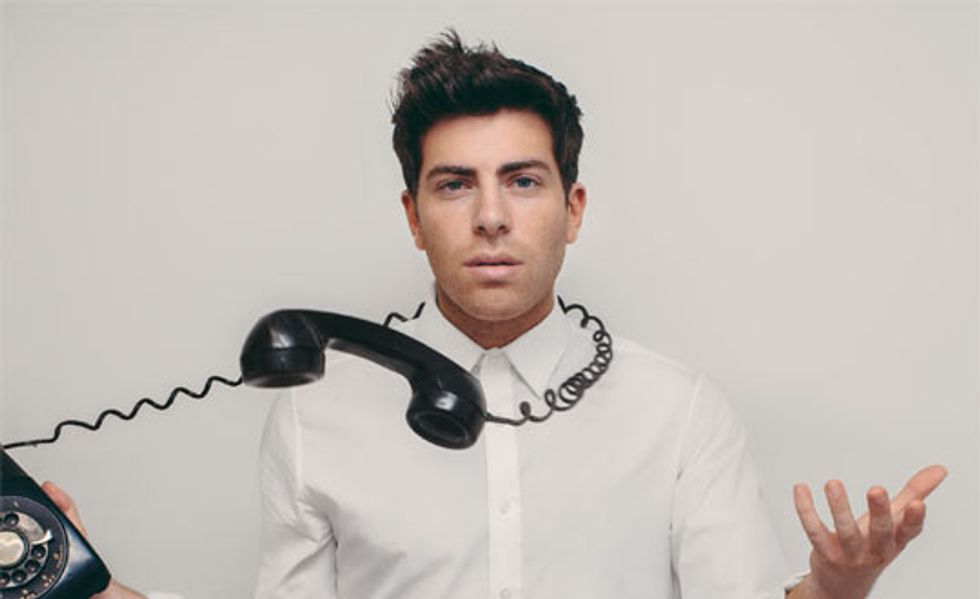 I truly can not believe this album is one that isn't more widely appreciated. Very few albums are cover to cover just jams and this one is, not a single dud. Also arguably the album i sing the loudest at shows.
Stand out songs:
-movie
-numbers
-won't mind

You Ruined New York City For Me - Fletcher (2019)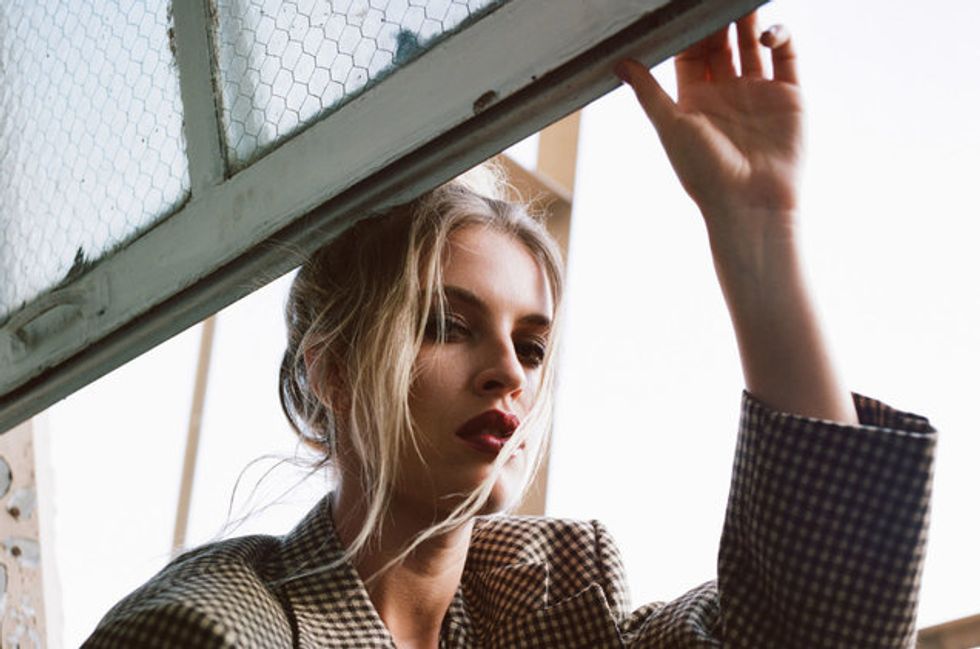 I truly think this body of work changed my life. When i first heard "undrunk" i felt like fletcher had hacked into my brain and written a song about exactly what i was going through it's incredibly special and something i don't find in a lot of other projects.
Stand out songs:
-undrunk
-if you're gonna lie
-about you
+ - Ed Sheeran (2011)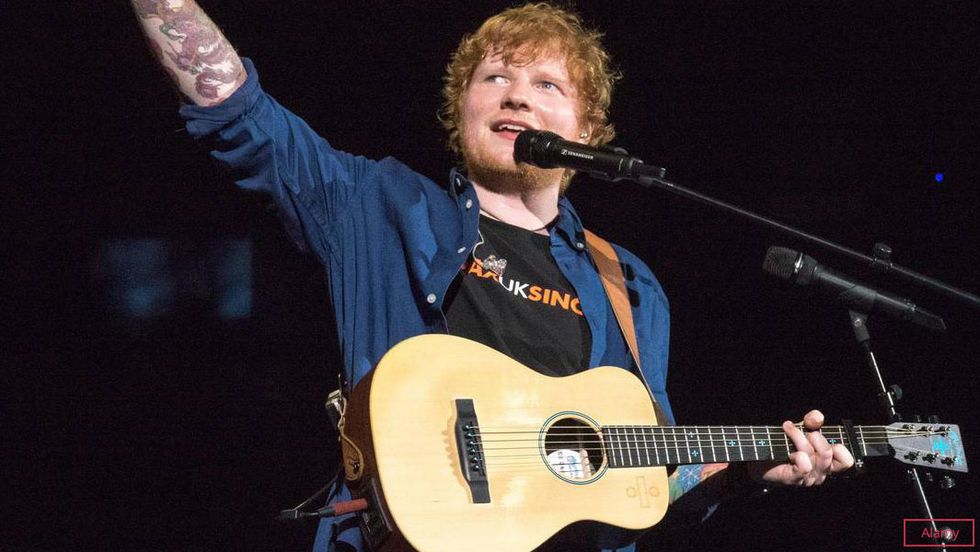 One of the most beautiful albums to ever exist. I remember hearing this album for the first time and truly not knowing how someone could put thoughts into words so seamlessly. I feel like because of this body of work Ed will go down as one of the greatest singer songwriters of this generation.
Stand out songs:
-grade 8
-small bump
-drunk
Red - Taylor Swift (2012)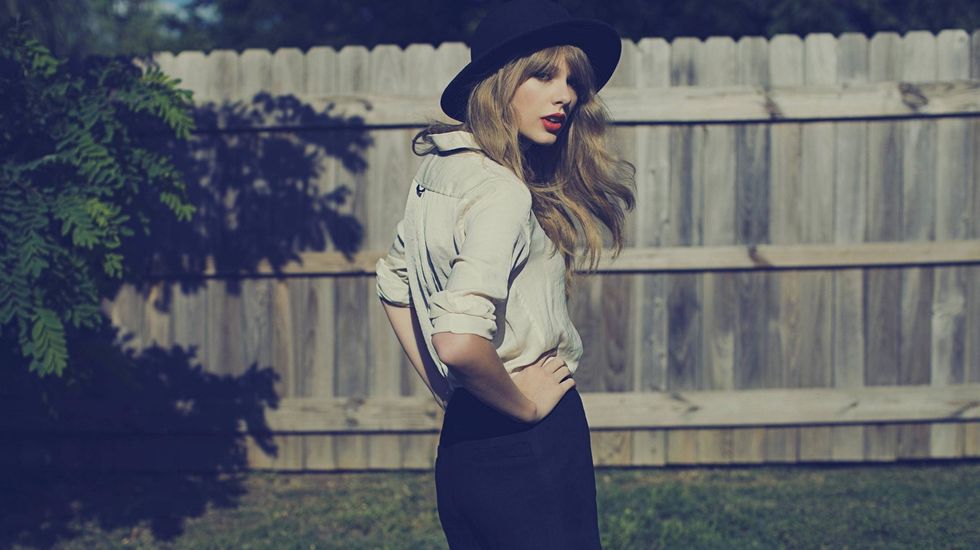 This is Taylor Swift (lyrically) at her best. This album i feel is her most raw and diverse and tackles so many different sounds which is where it's downfall is in the fact that it's not perfectly cohesive. I do however think despite this minor flaw that this album is a work of art and includes the best bonus tracks on any album of all time.
Stand out songs:
-the lucky one
-begin again
-the moment i knew
The Greatest Showman Soundtrack (2018)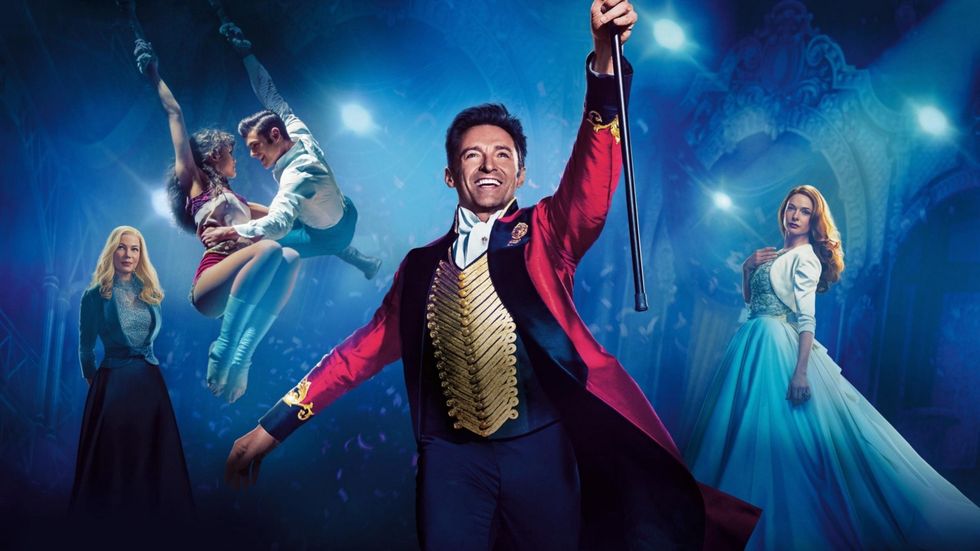 I truly didn't plan on putting a soundtrack on here but i cannot deny the impact this album had on me. This collection of songs is so beautiful and fill me with so much joy. I can fully see why this album is one of the most successful movie soundtracks of all time.
Stand out songs:
-a million dreams
-this is me
-the other side
Whatever - Hot Chelle Rae (2011)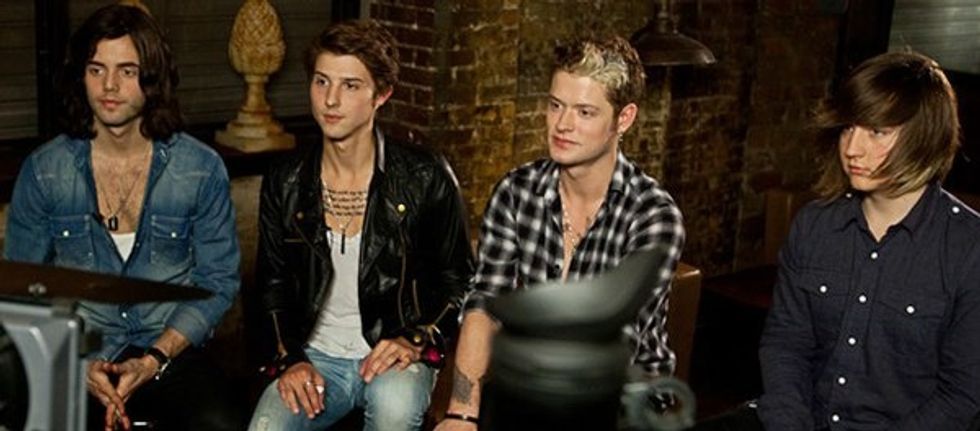 I remember hearing this album live on a military base in 2011 and not being able to shut it off for a solid two years after that. It's an album i still go back to all the time and I am so happy they are making new music again.
Stand out songs:
-radio
-the only one
-forever unstoppable
Last Year Was Complicated - Nick Jonas (2016)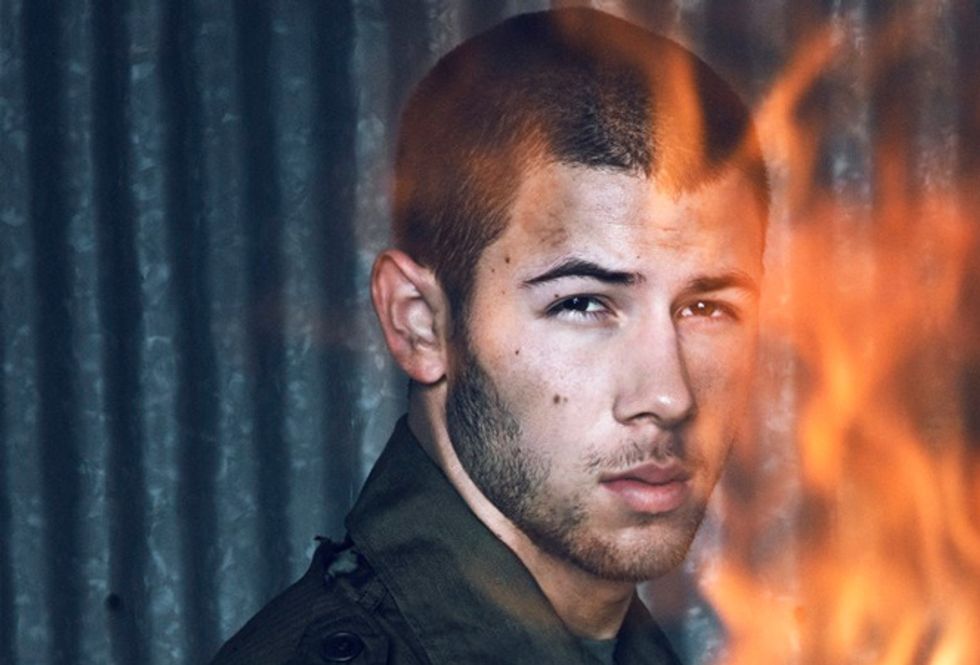 I never thought i'd fully support a solo Jonas album but here we are. This album shows why nick was the front man of the band he's so immensely talented and only makes absolute jams. I got to attend the tour that followed this album and talk to Nick about chainsaw which is so a stellar song on the album so i'll always hold this project close to my heart.
Stand out songs:
-bacon
-chainsaw
-under you
In The Lonely Hour - Sam Smith (2014)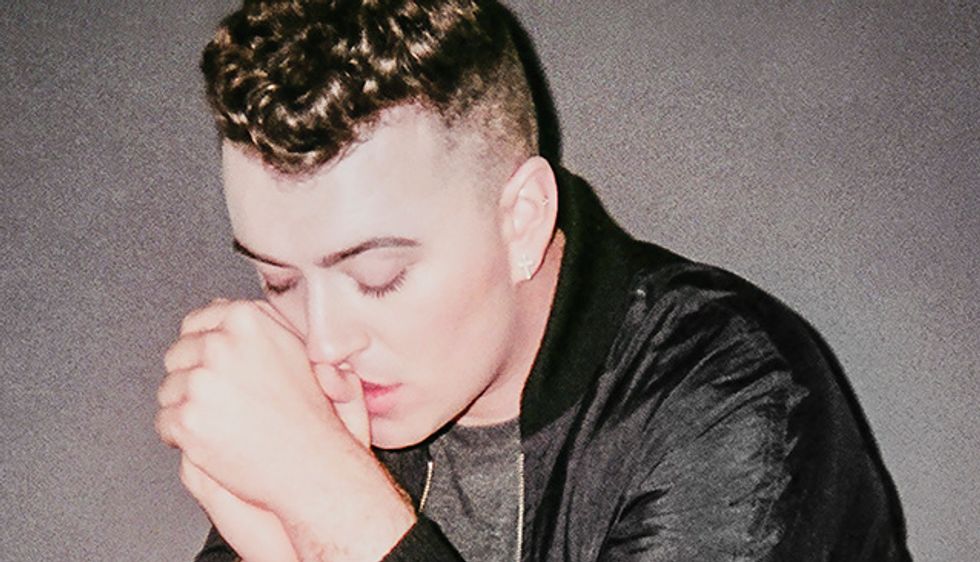 This album breaks my heart everytime i listen to it. I just want to give Sam the world's biggest hug and tell them how unimportant the person who broke their heart is. It shows what a stellar songwriter Sam is.
Stand Out Songs:
-money on my mind
--life support
-i'm not the only one
Happiness Begins - Jonas Brothers (2019)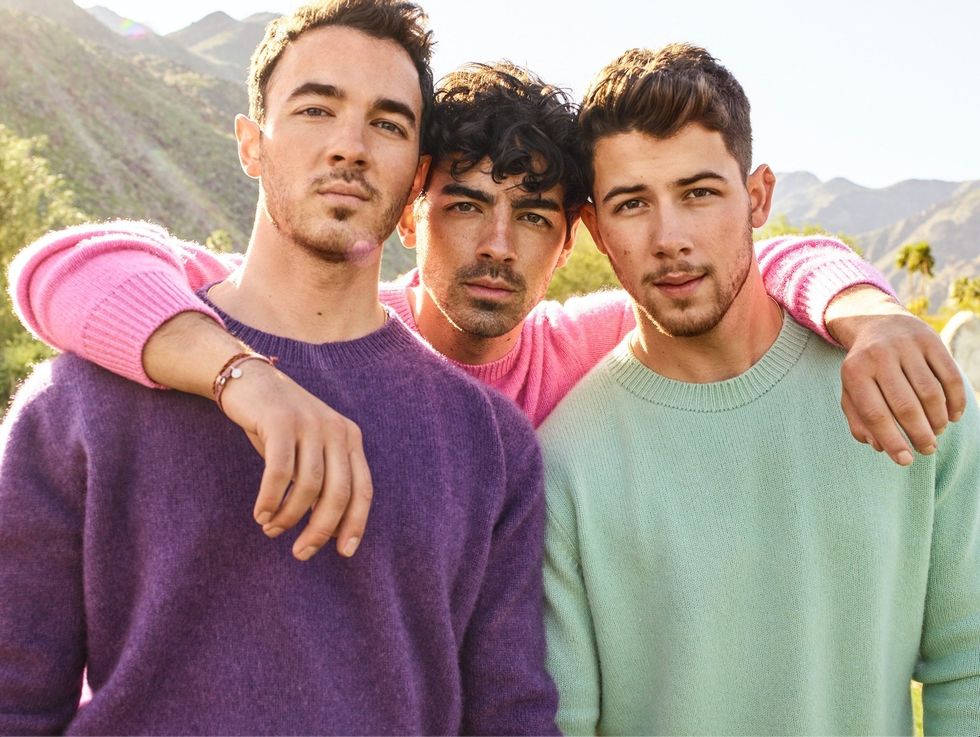 I can't even describe the happiness I feel when listening to this record. After so many years my favorite men came back with their best record ever. This is a vulnerable project full of songs for the people in their lives they love, fans and wives included. As well as some jams of course!
Stand out songs:
-cool
-only human
-rollercoaster
Chaos and the Calm - James Bay (2015)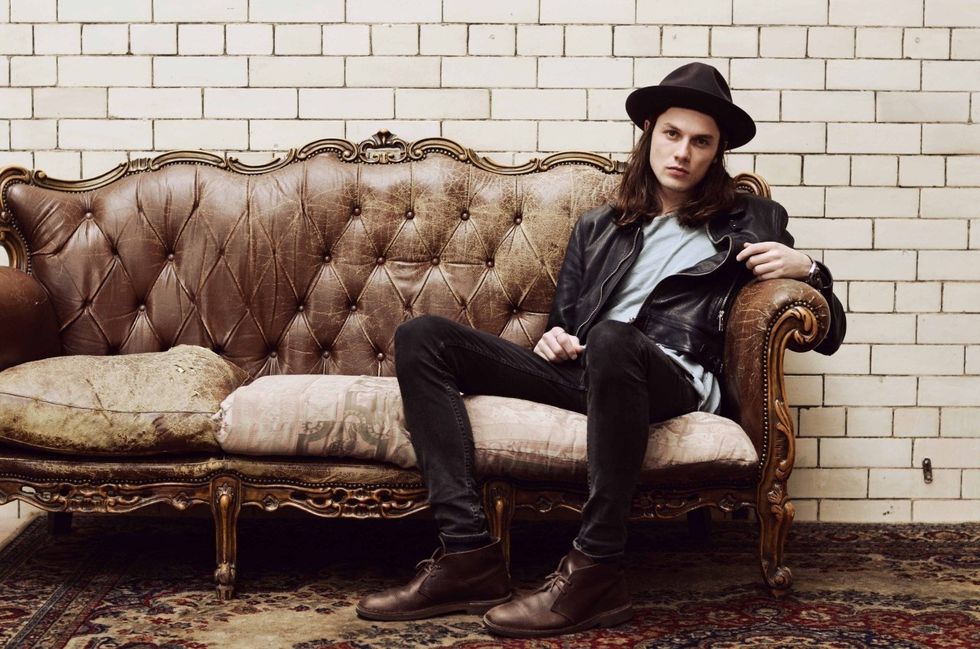 I will never get over how beautiful James's voice is it's quite incredible. His music has this way of automatically calming me down and its something i cherish so much in music.
Stand out songs:
-if you ever want to be in love
-let it go
-need to sun to break
Room 93 - Halsey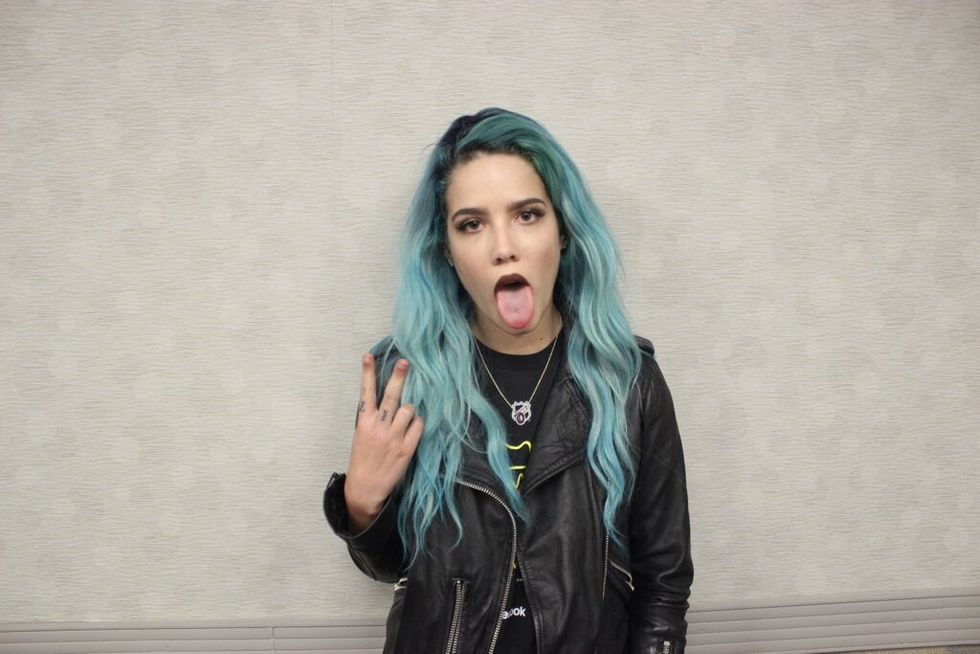 I am not the biggest Halsey fan in general just her music isn't always my jam but this ep is right in my alley. I found this project before she had anything else out and was instantly so in love with everything she had to say.
Stand out songs:
-is there somewhere
-ghost
-empty gold
Divide - Ed Sheeran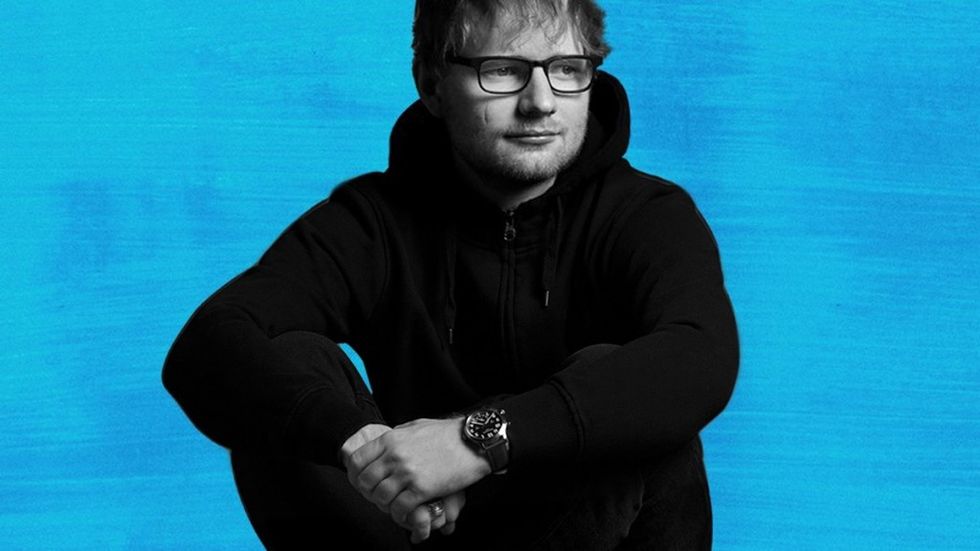 The first time i listened to this album there were so many songs that hit me like a ton of bricks. Ed's music always has a way of putting thoughts to music is poetically.
Stand out songs:
-happier
-eraser
-castle on the hill
Spring EP - Wallows (2018)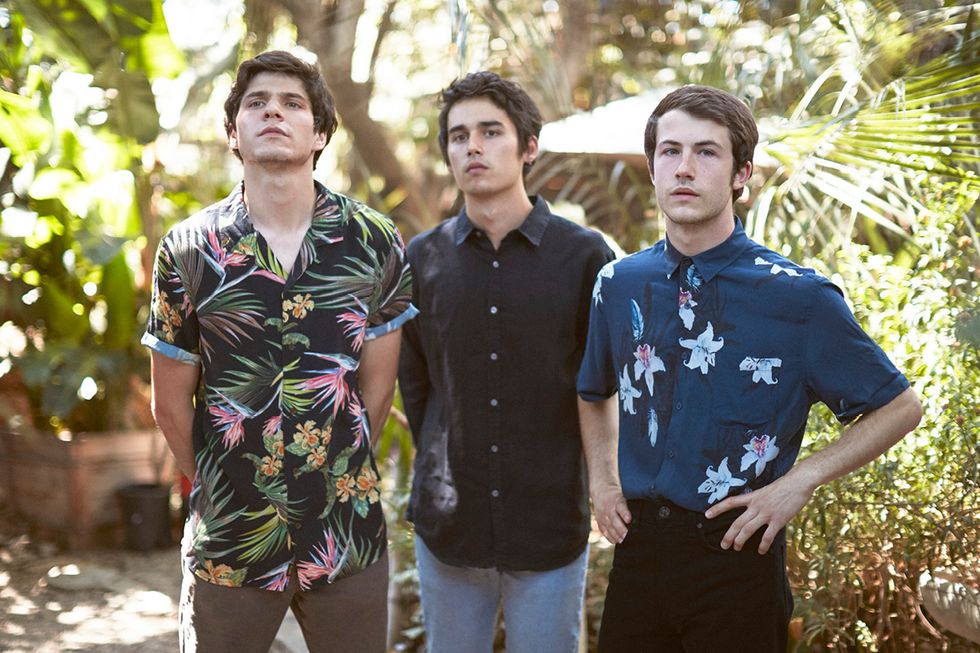 As i said earlier everything my dudes touch turns to gold and this ep is no different. It's full of my absolute favorite wallows songs and is a project i always come back to.
Stand out songs:
-let the sun in
-pictures of girls
-ground
The Pinkprint - Nicki Minaj  (2014)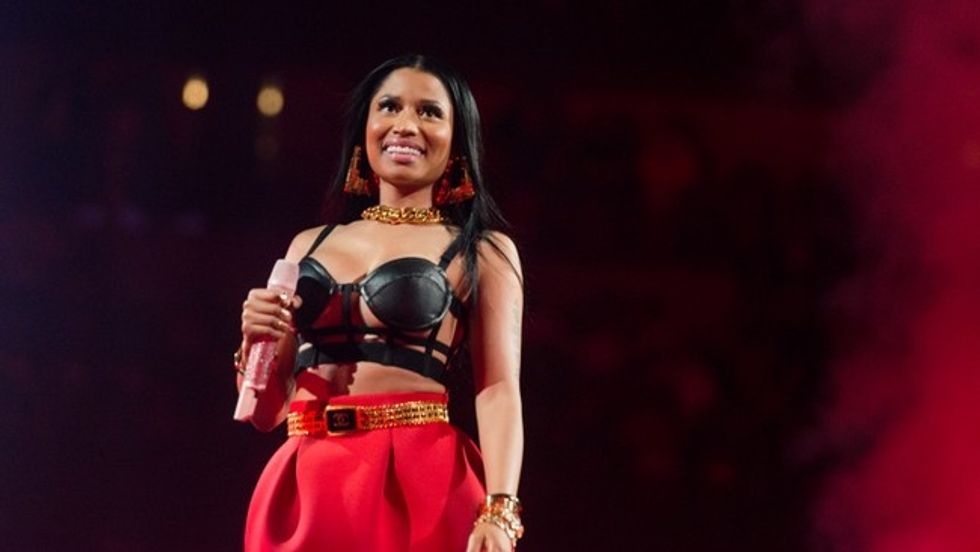 I had to include this project simply because it's iconic and i listen to it constantly still.
Stand out songs:
-only
-feeling myself
-shanghai
Paradise - Broadside (2017)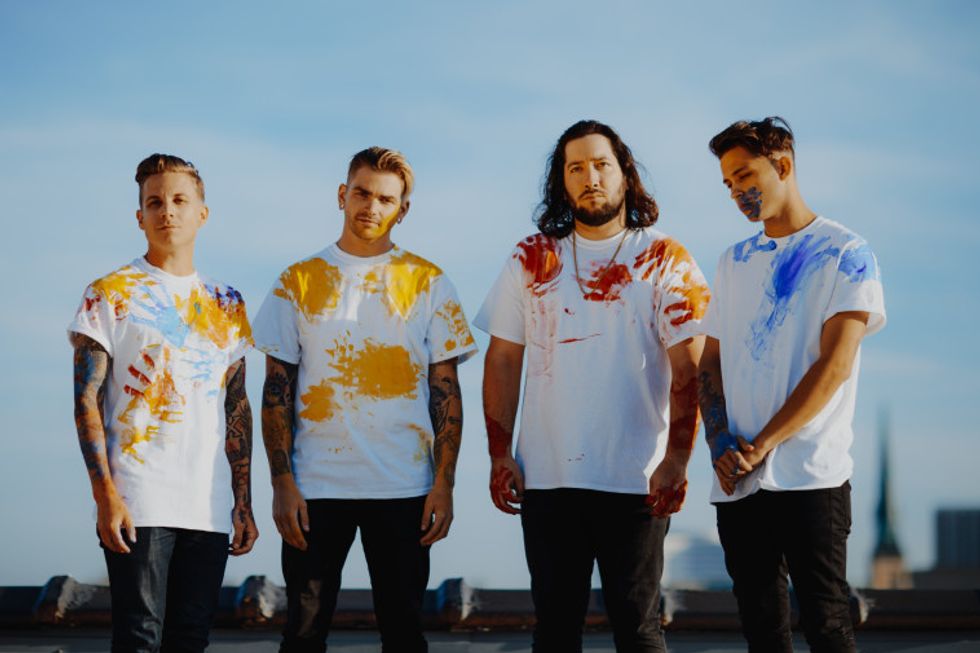 My little emo heart loves this album and is so thankful i discovered this band and especially this project.
Stand Out Songs:
-paradise
-I love you, i love you, it's disgusting
-who cares?
Shawn Mendes - Self-Titled (2018)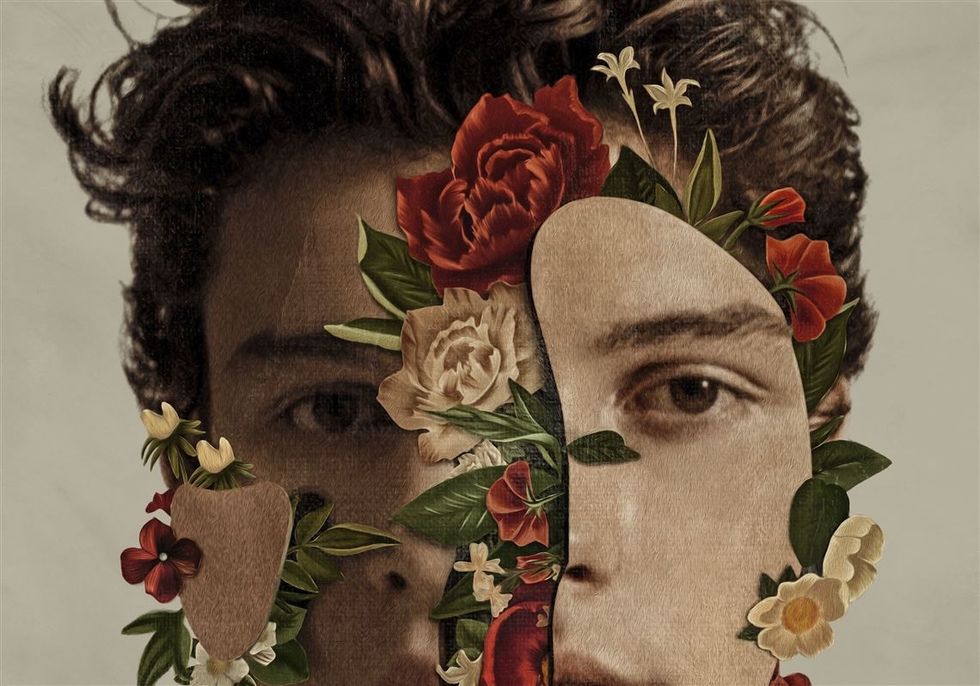 I know Shawn isn't everyone's cup of tea but i personally think this album is really solid. It's really just quality pop music and is full of so many upbeat fun songs.
Stand Out Songs:
-queen
-lost in japan
-particular taste
Kiss - Carly Rae Jepsen (2012)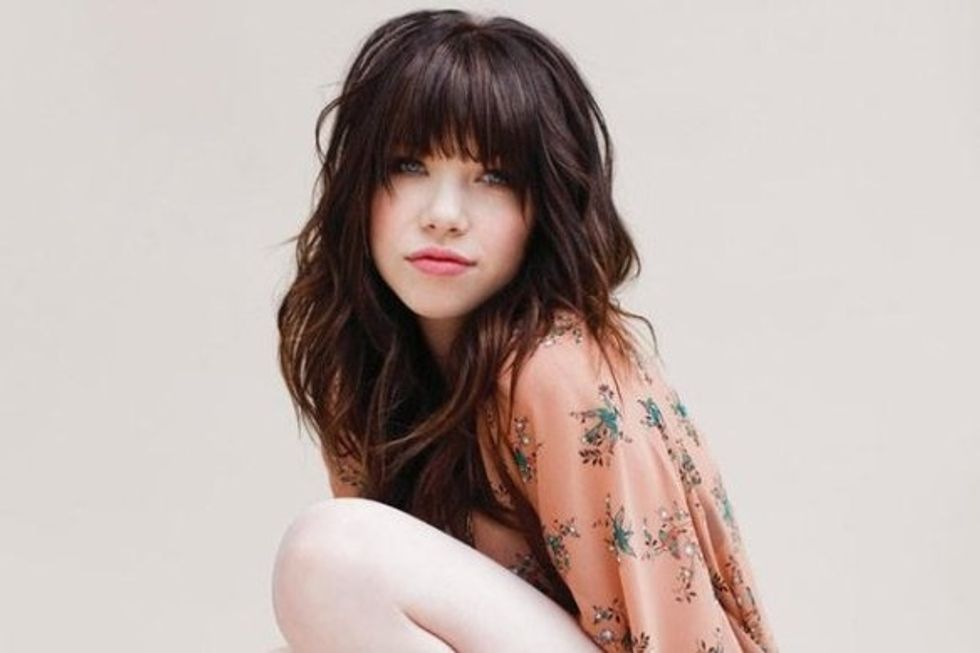 absolute pop perfection no other pop girls are doing it like her
stand out songs:
-tonight im getting over you
-tiny little bows
-beautiful
Camila - Camila Cabello (2018)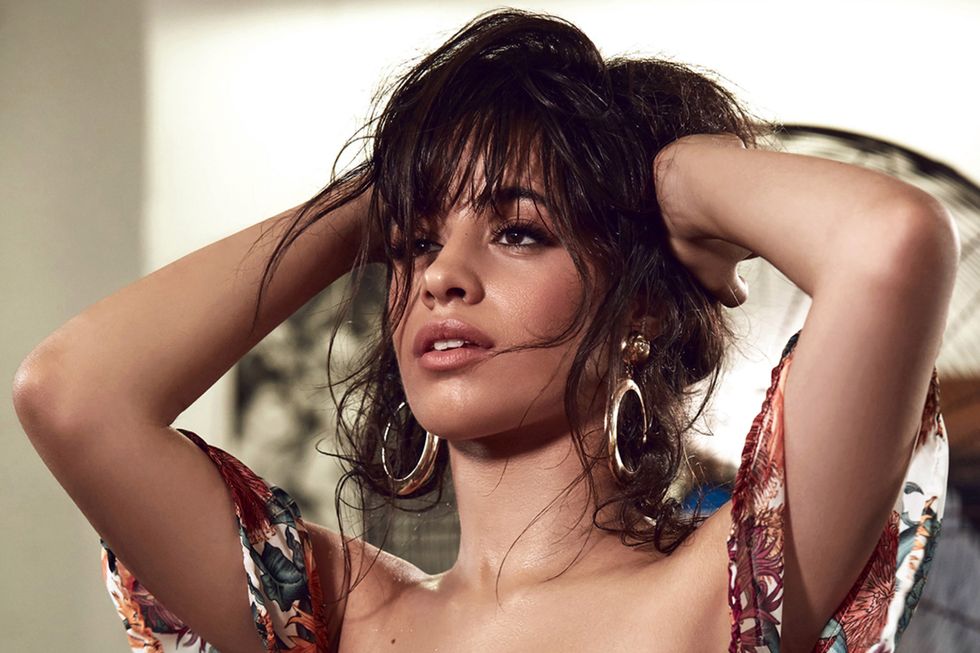 It took me quite awhile to get into Camila's solo music but once i did i couldn't turn this album off. It's full of just such good pop music that doesn't sound like anything any of the other pop girls are making.
Stand out songs:
-inside out
-in the dark
-into it
Flicker - Niall Horan (2017)
I just think this is a really solid album and honestly so much better than anything i thought Niall was going to make. I love him i just really thought he'd make an album full of songs that sound the same and i ended up loving what a cohesive beautiful record it was.
Stand out songs:
-seeing blind
-on the loose
-since we're alone
This Unruly Mess i've Made - Macklemore & Ryan Lewis (2016)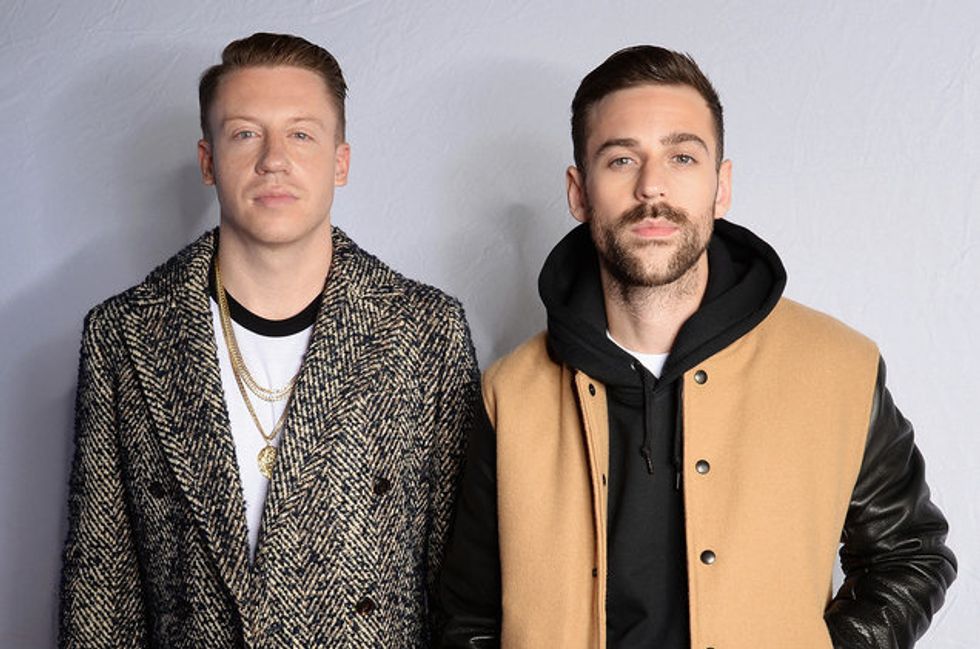 This album came at a really important time for me. I went to the album release party for this record and just lost myself in this very aware project. Ben's way of being politically aware while still having fun with his music has always had me hooked. I hope everyone checks out this album at least once.
Stand out songs:
-light tunnels
-growing up
-brad pitt's cousin
1989 - Taylor Swift (2014)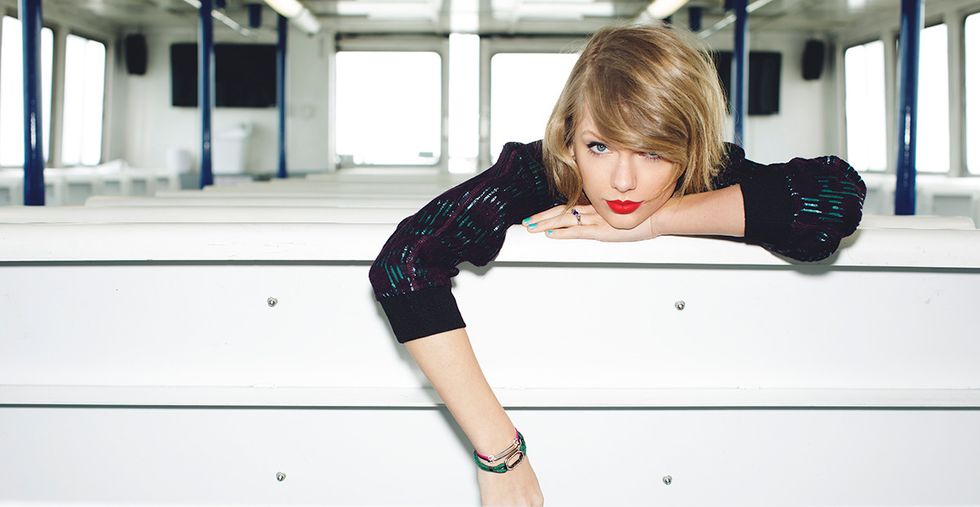 Another album of pure just pop excellence. Undoubtedly will go down as one of the best pop albums of our time.
Stand out songs:
-you are in love
-all you had to do was stay
-clean
A Place We Knew - Dean Lewis (2019)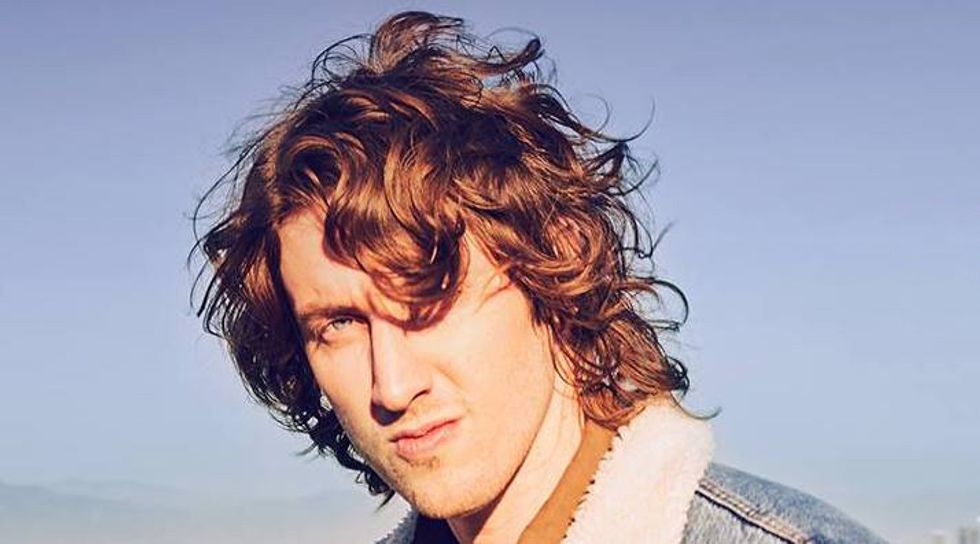 Such a beautiful project by a man with the most beautiful voice. I could listen to dean sing all day and night and be so calm the entire time.
Stand out songs:
-be alright
-time to go
-half a man
Mad Love - JoJo (2016)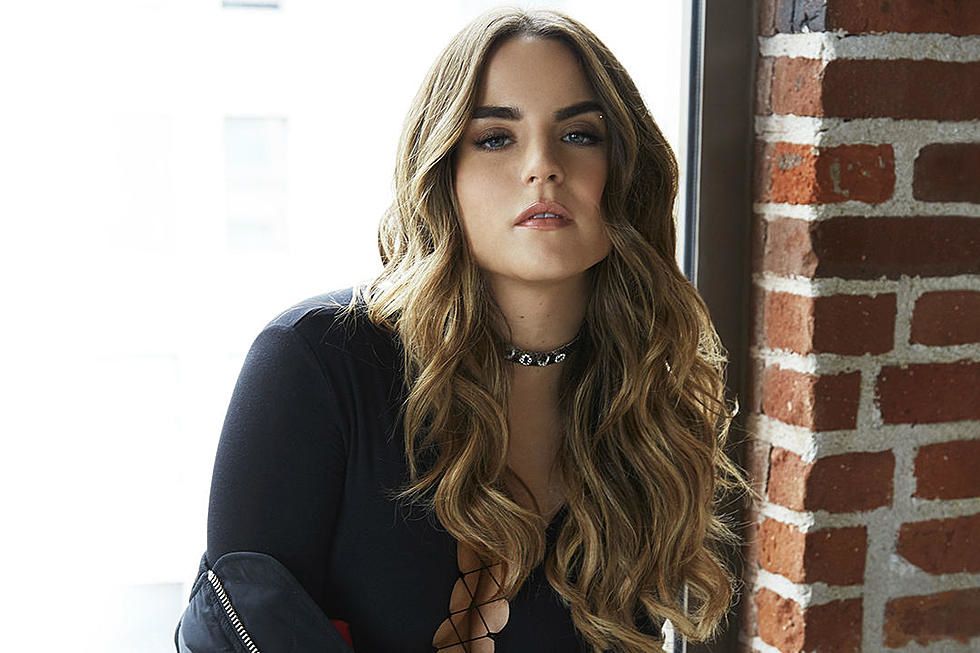 Of course Jojo is that bitch and made an album that reflects that. The album is fantastic cover to cover and makes me so proud of how far she has come.
Stand out songs:
-FAB.
-Honest.
-High Heels.
Self-Titled - Mansionz  (2017)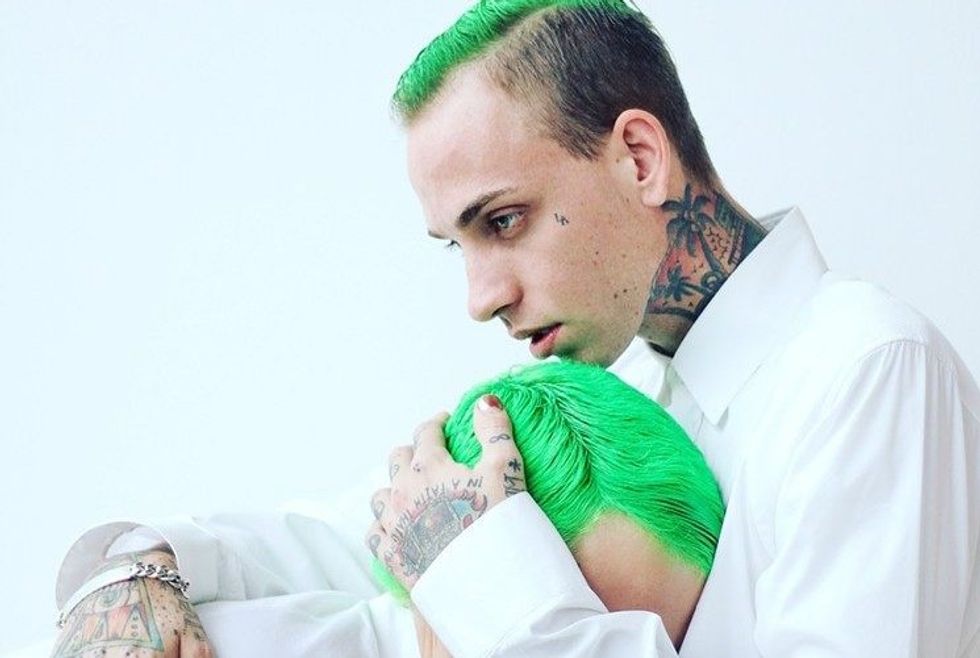 This is the pairing i never knew i needed. Two of the most brilliant male artists around right now joining forces to make the perfect album to either smoke weed to or have sex to truly god bless
Stand out songs:
-rich white girls
-Stfu
-a million miles