When it comes to Halloween most people are content to enjoy the pumpkin spice latte, rake some leaves, and drink too much at a Halloween party. My friends, on the other hand, prefer more alternative ways of celebrating the season. Every year we try to find something unusual either in the New York or New Jersey areas. This year, we went to the Great Pumpkin Blaze in Croton-On-Hudson and toured around the nearly 7,000 hand carved jack-lanterns that litter the estate. (I apologize for the photos it was dark and my camera sucks.)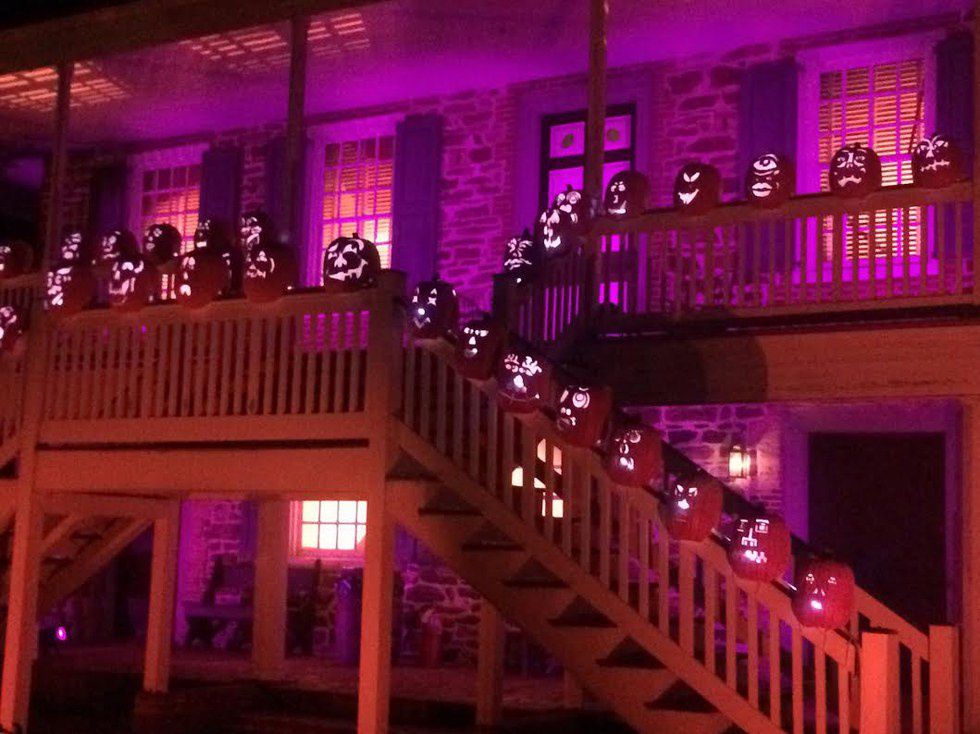 Nestled into a dark corner of the New York woods the Great Pumpkin Blaze is a walk through event consisting of thousands of jack-o-lanterns arranged in a myriad of designs and formations that visitors can browse at will. Something about the small town atmosphere of the location and the darkness of the forest was very appealing for this purpose and I can see why they chose it.
Walking into the event, we passed through a series of large tents that housed a suffocatingly crowded gift shop and other cafe type shops before entering the largest tent which is supposed to house the crowds eager to begin to the tour. After passing through that tent, we reached the entrance which made it very obvious what we were here for.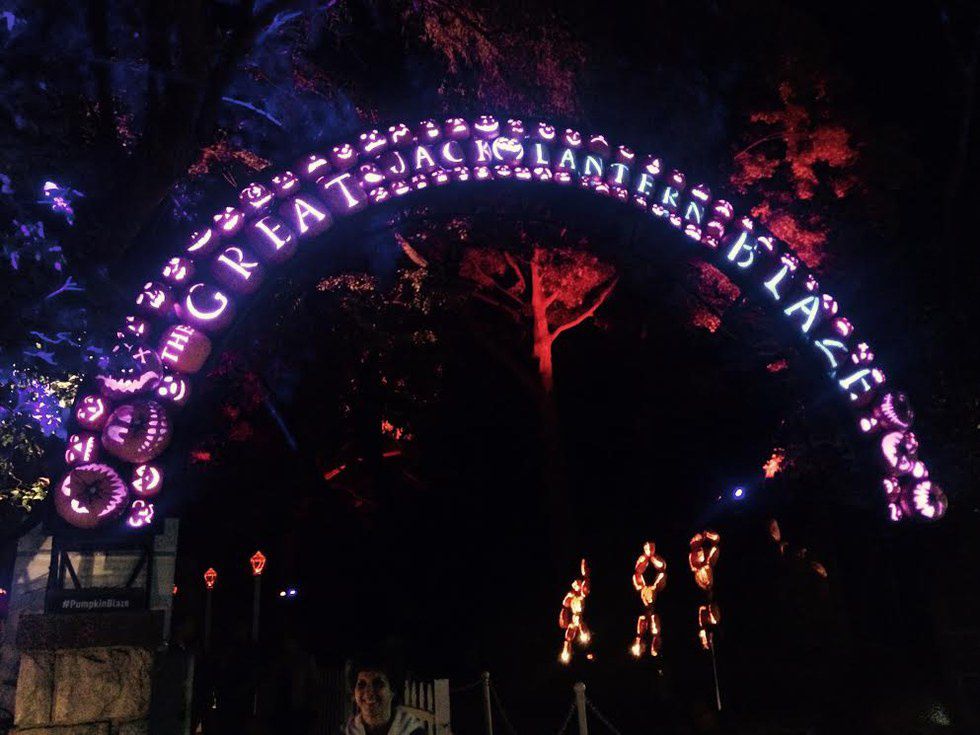 One of the nicest touches I noticed was a long string of lanterns that formed a crude path for people to follow. There were hundreds of these burning actual candles which like the jack-o-lanterns themselves must've taken an incredible amount of time to set up and maintain especially as the attraction runs for the entire duration of the month.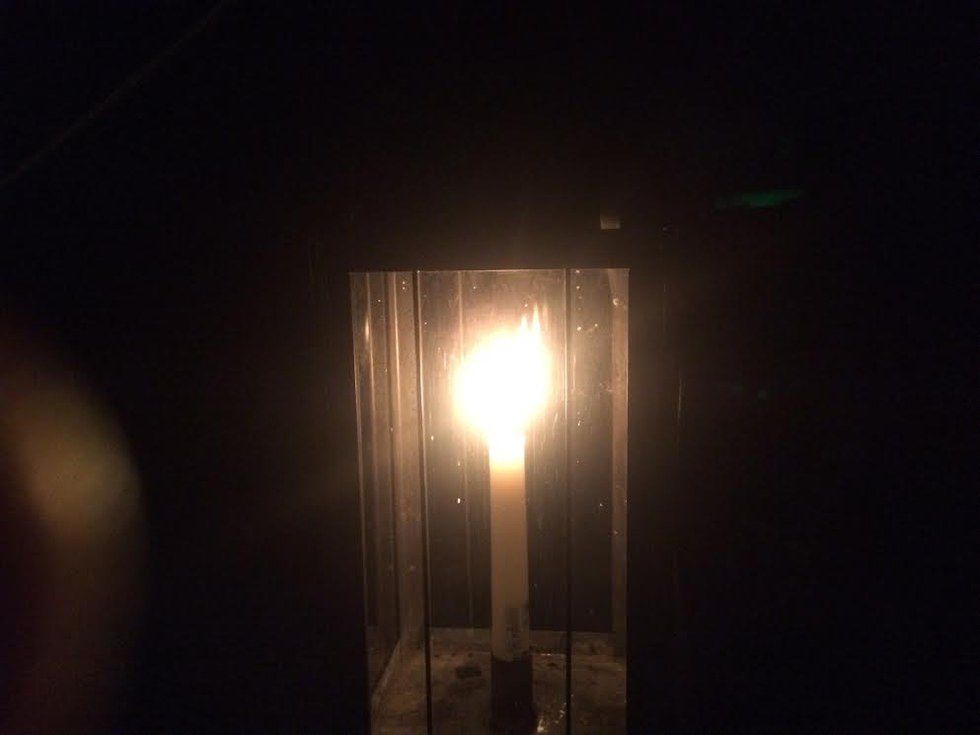 We entered at roughly 9 PM and found the event still full of people who were taking their time to see and experience as much of the attraction as possible. There's no accurate way to describe it essentially so I'll say this, there is a shit load of pumpkins.
Our progression through the event was slow as to take in the sheer handiwork and dedication that was required to set up such a staggeringly gigantic display. Even included as a bridge made of pumpkins proclaimed as a terrible pun Pumpkin Zee Bridge which whilst not being the refuge for the most creative of names, was still impressive to behold and cross over.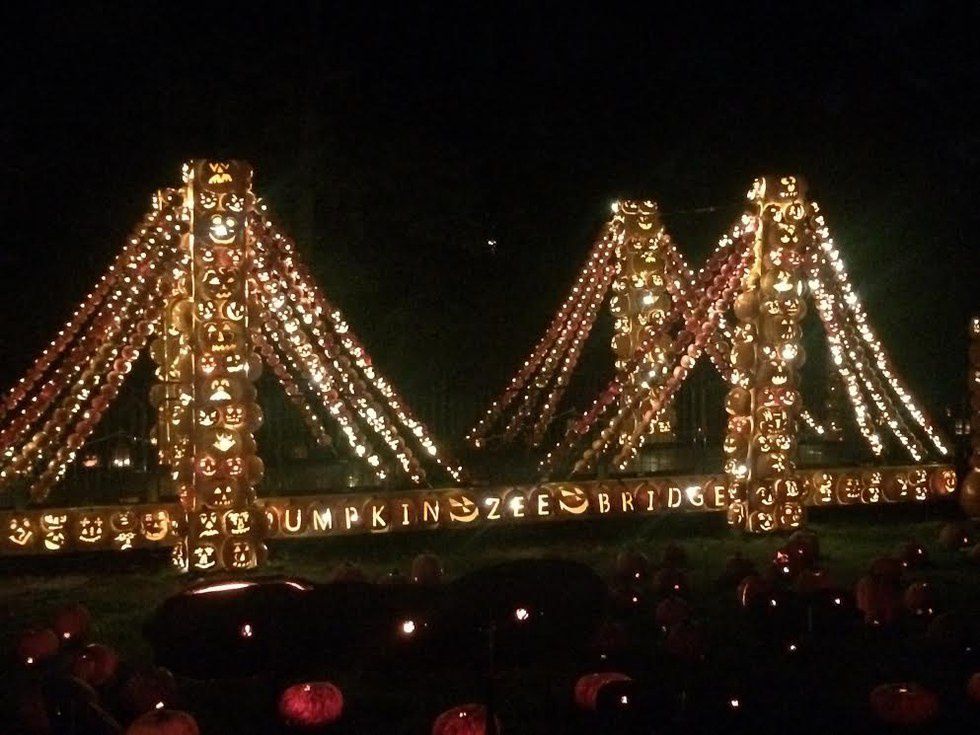 Other interesting displays included a wedding cake made of pumpkins with lights installed, as well as a train complete with a fog machine to simulate a smoke stack.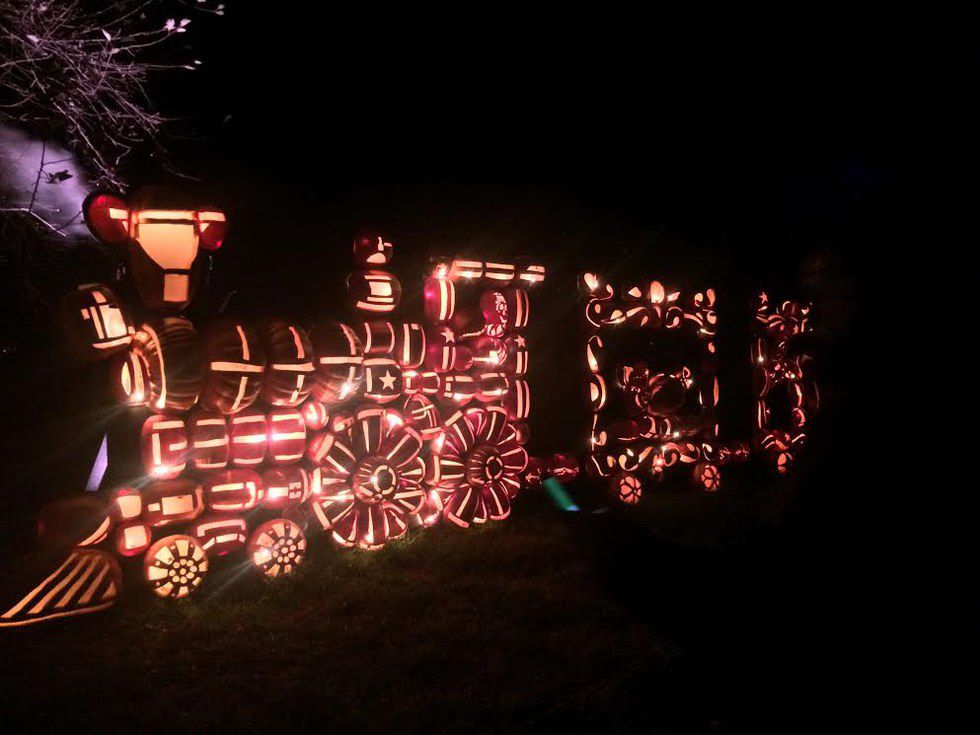 The event it divided into several sections which stuck around a central theme such as a section completely devoted to making jack-o-lantern dinosaurs and another which was comprised of a gigantic pumpkin spider web and pumpkin spiders.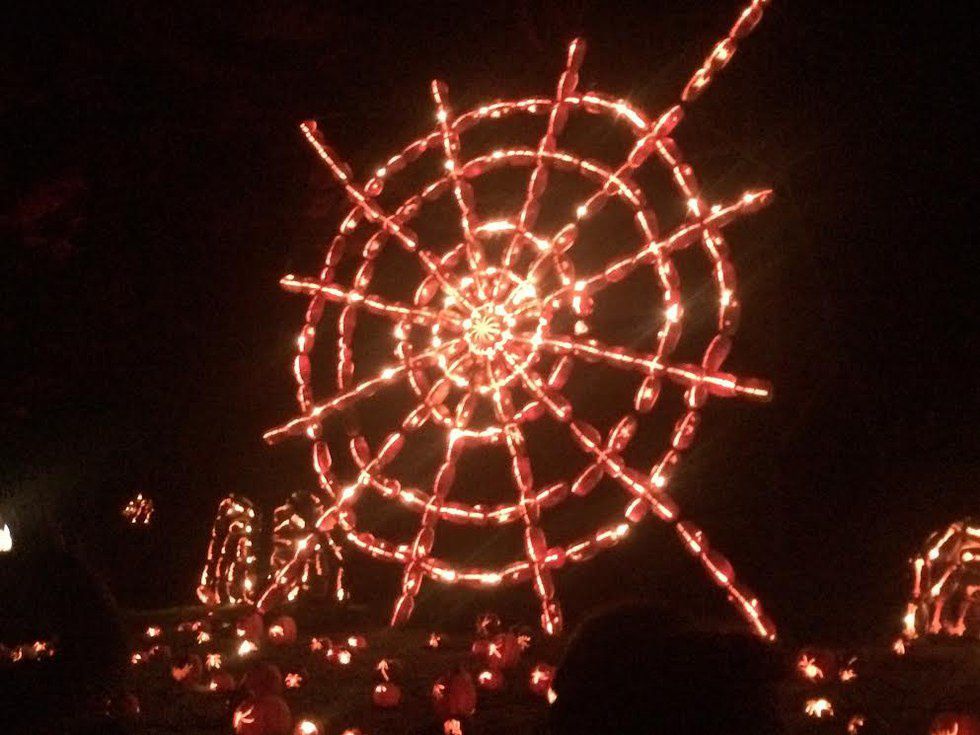 One of my favorite sections was a tunnel built into a bridge wherein the roof consisted of light filled shifting pumpkins which pulsed and changed color constantly.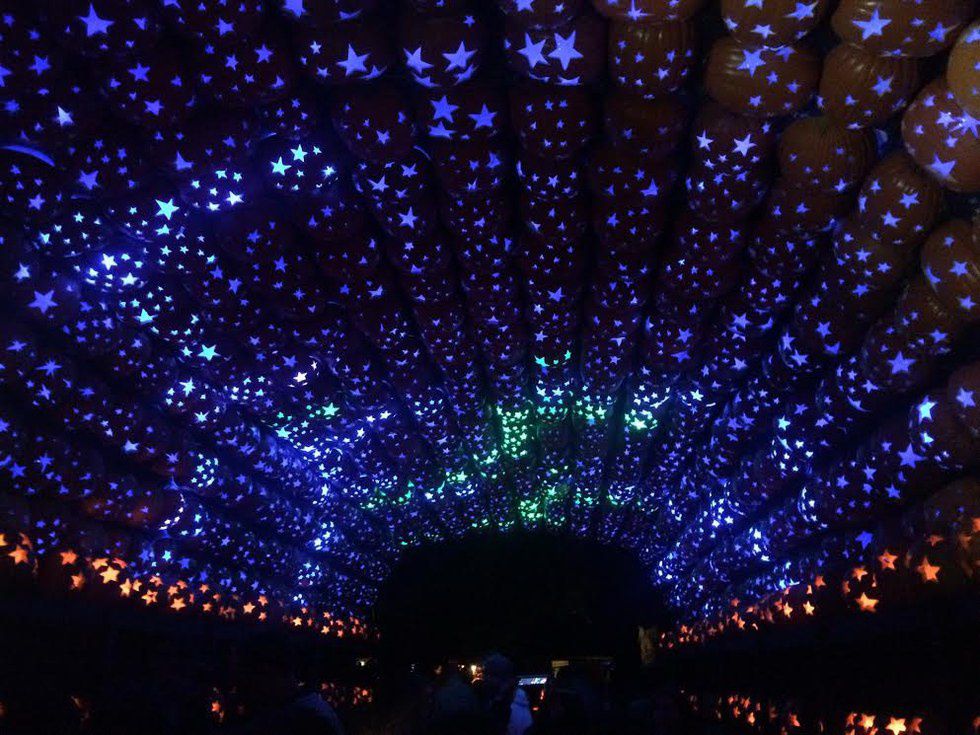 Since the event takes place on grounds of a former estate, many of the buildings were incorporated into the event as well serving as lighting platforms and featuring quips about the history of the place.
Everything was perfect honestly. The autumn chill paired with the glow of so many jack-o-lanterns and the sheer creativity of the artists behind them is just really something special and if you can, I'd highly recommend bringing friends over to see this spectacular event in Sleepy Hollow County.