I love planning. I am obsessed with researching, fun things to do, and places to go. I rarely go anywhere without my planner. Some people call this neurotic, but I just think I have found something I am good at that is free and fun to do. So back off, it's fine.
Over time, I have found that there are very few people who consider scheduling one's life a hobby. But the rare comrades I have come across all have these things in common with me:
1. Color coding is your life.
And you have your favorite note taking pens in every color. And a million highlighters.

2. Your family leaves vacation plans up to you because they know you're going to just re-plan everything anyway.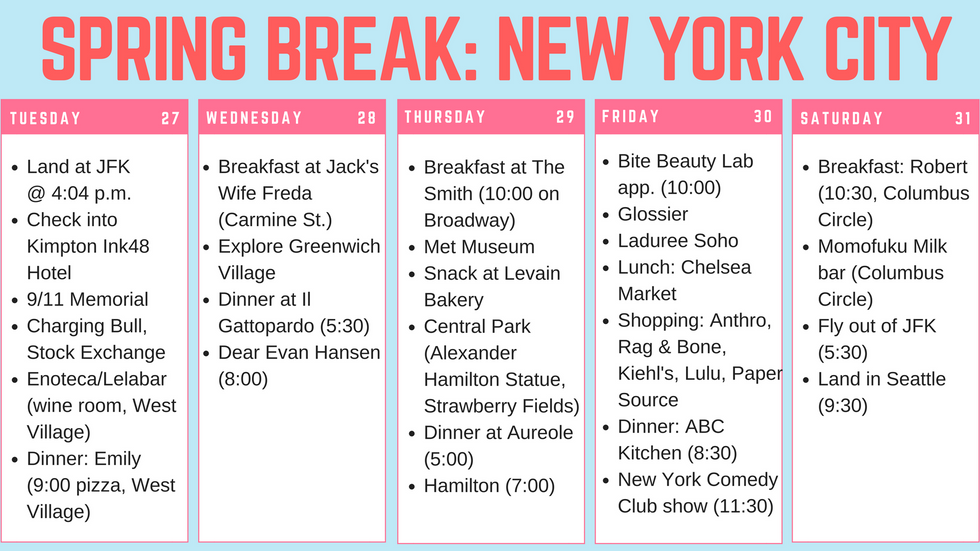 Example: My itinerary for five days in New York City. I visited the website of all 71 Michelin star restaurants in the city. Also, have alternative options according to the weather. The bound booklet is in progress. Please HMU with more suggestions so I can obsessively stalk every Instagram account in the city.

My family was impressed but also slightly horrified over how I spend my time.
3. Your planner makes sense to you and only you.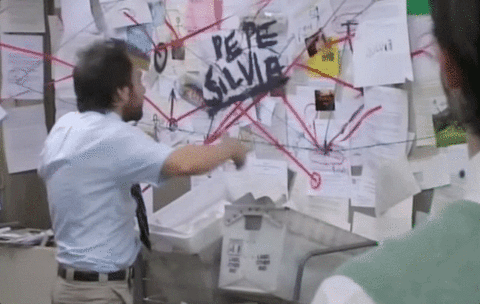 There is a method to my madness and looks like a perfectly curated masterpiece to me.

4. You have had your class schedule mapped out since freshman year.
You probably also find creating potential class schedules fun and exciting. Wow, writing this makes me realize maybe I should not be putting this down in words. I promise I am fun sometimes.
5. You are constantly putting outfits together in your mind for occasions weeks in advance.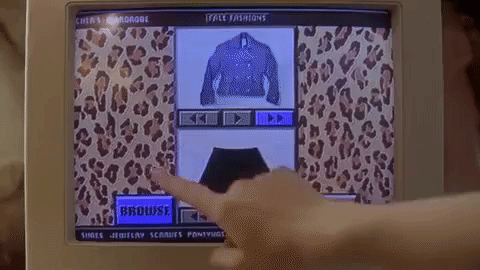 I have been planning and replanning my Coachella outfits since January.

6. You make a list for everything.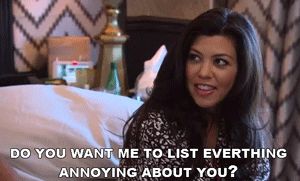 The grocery store (organized by store departments), what you want to get done this week (organized by day and by priority level), family dinners (organized by who is bringing what), party planning (a timeline of what needs to be done by when and a guest list), and vacations (organized by outfit you will wear each day, where you are going to go each day, and what you are going to eat each day). Honestly, just thinking about lists is getting me amped.
And when someone says you're being excessive:
7. You find very few things more satisfying than checking something off of a to-do list.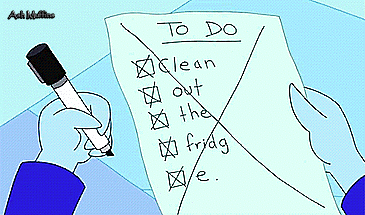 So much so that sometimes you write down things you've already completed just so you can check it off.

8. You often get distracted from actual important things (i.e. homework) because you are too busy planning out where you're going to eat dinner when you go to LA in THREE WEEKS FROM NOW.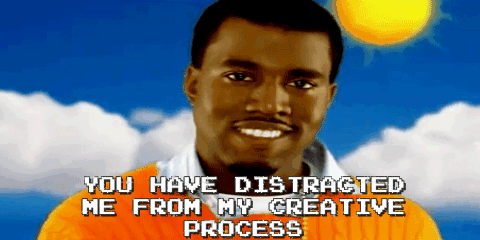 *Insert angel emoji*

9. You have a thousand different pages on the "Notes" app from the rare moments when your planner wasn't in hand but you had to keep planning.
There's the note for all the cities I want to go to in Europe in the fall, all the artists I want to see at Coachella, and all the coffee shops I want to go to in San Francisco (and I don't even have plans to go to SF anytime soon...).
The list goes on and on. HA... that was literal but also a pun.

10. You have a million screenshots on your phone of "Yelp" and "Instagram" pics of restaurants you want to go to.
11. People think you are absolutely insane.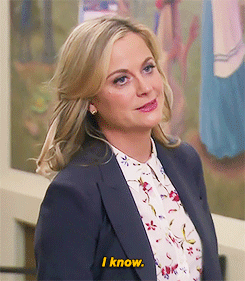 And you're just like: :-)