For the last few years, I have been obsessed with looking at the latest trends in Tumblr-famous hairstyles and fashion. What wanna-be-scene-kid wasn't obsessed at one point or another?
Last year, I box dyed my hair (red, for the record) for the first time ever. Then I dyed it purple and I've loved the freedom. It was the crazy stuff I had never done in high school, and I was living off the simple thrill.
And then, I did it. I bought a pair of hair clippers, watched a few YouTube tutorials, and I gave myself a sidecut (or side shave, whichever term you prefer).
I Mc-Freaking-Love it.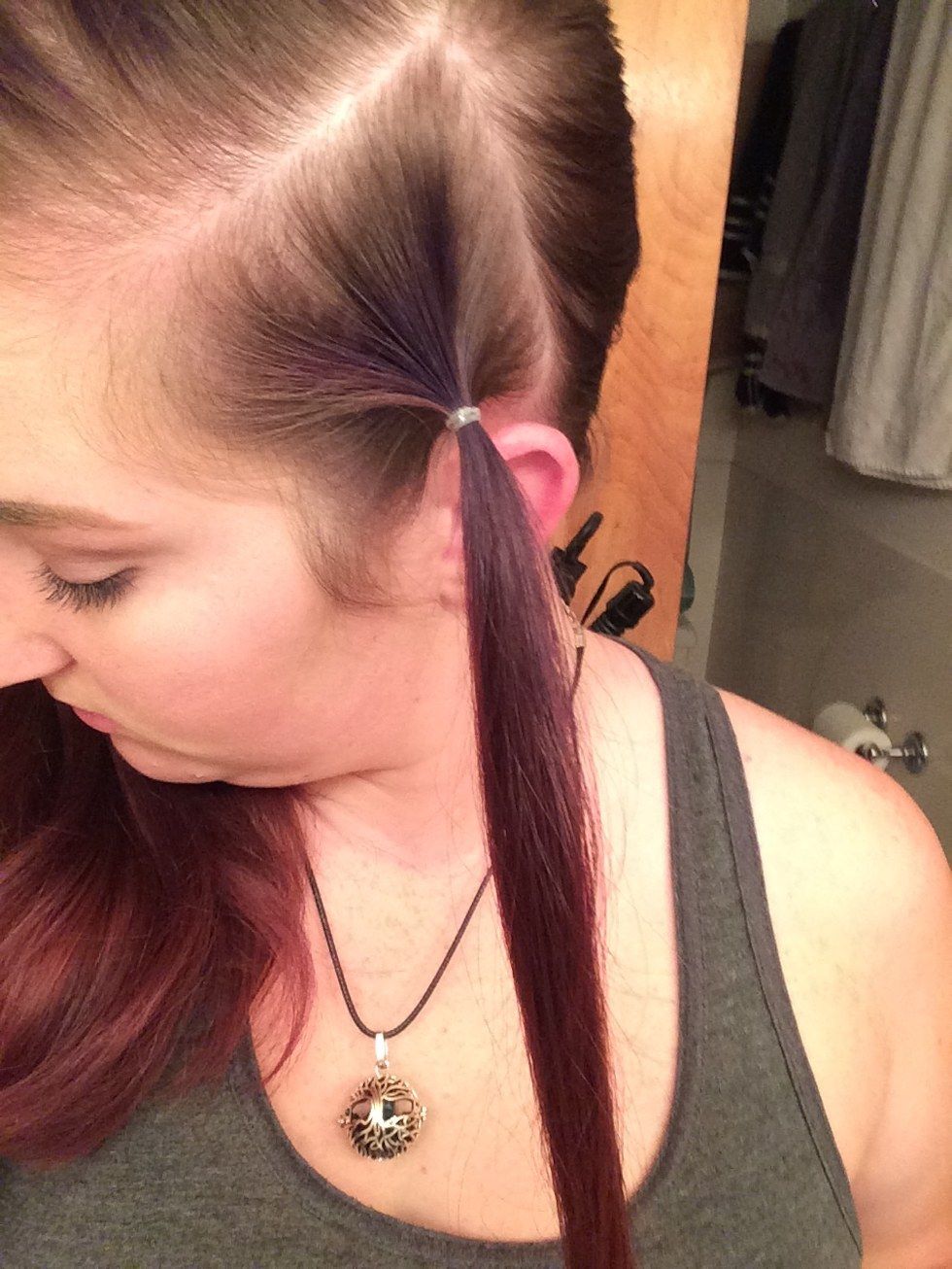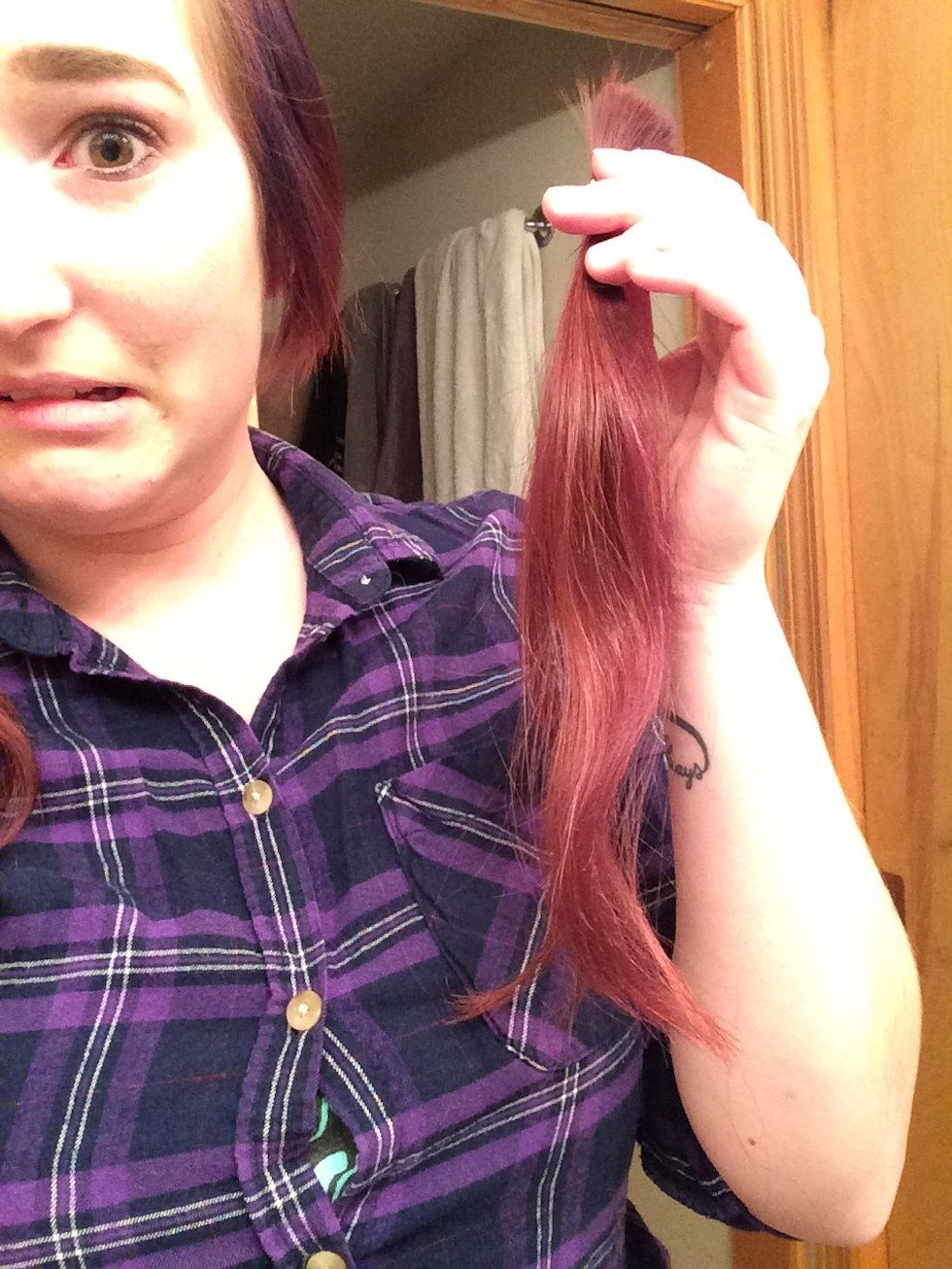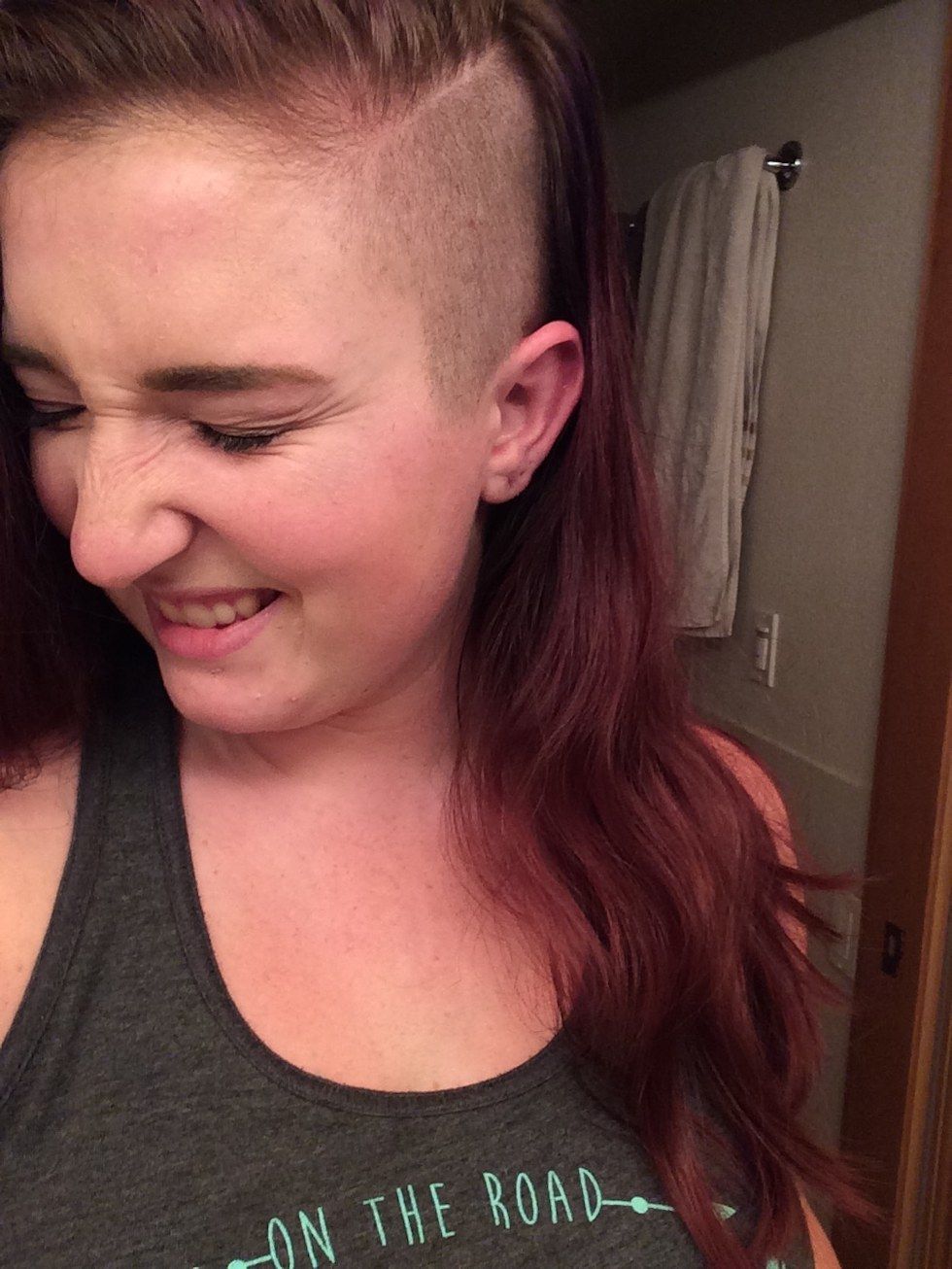 I had gone back-and-forth on whether or not I wanted to cut my hair for well over four years. The past few months I really started considering it though. I was in college, living the dream in debt and drowning in caffeine, so what was stopping me? Nothing.
So I did it. Some people were unsure if I should. Some people straight-up told me to not do it. I'd surely regret it. It was unprofessional. It wasn't going to look good. People were going to think it looked awful. I definitely shouldn't do it myself.
If anyone knows me, they know I live for defying people's expectations. I absolutely thrived off this.
It's been over a week now, and I am still as in love with my haircut now as I was when I first shaved it. I can completely cover it by parting my hair down the middle if I need to, but I don't plan on hiding it or growing it back out anytime soon.
A week later and I already have a considerable amount of grow out, but I expected that since my hair grows ridiculously fast. Since I bit the bullet and shaved it myself, it will not be hard to shorten it up once every other week or so.
To anyone considering getting this haircut — do it. Do it do it do it. I cannot say this enough. It's hair! Do what you want, no matter how much you are afraid you could possibly regret it. It grows back, you can re-dye it, and there are a ton of cute beanies and hats out there if you need them.
Live on the edge and live to the fullest. Y'all got this.
Cover Image Credit: Mallorie Jordan