With Halloween approaching I have a few things in mind; my costume, which events I'm going to wear said costume to, and how many people are going to slut shame me because of my costume.
I'm not sure how old I was when my Halloween costumes started to get sort of racey or a little sexy because, in all honesty, I'm not really in it to show off my bod! I guess subconsciously as woman we lean toward sexier costumes or it could be the simple fact that literally almost any female costume is tweaked and changed to be as provocative as possible. I'm not saying there aren't some modest options out there for us ladies, but for the most part it's all sexy firefighters and seductive pirates!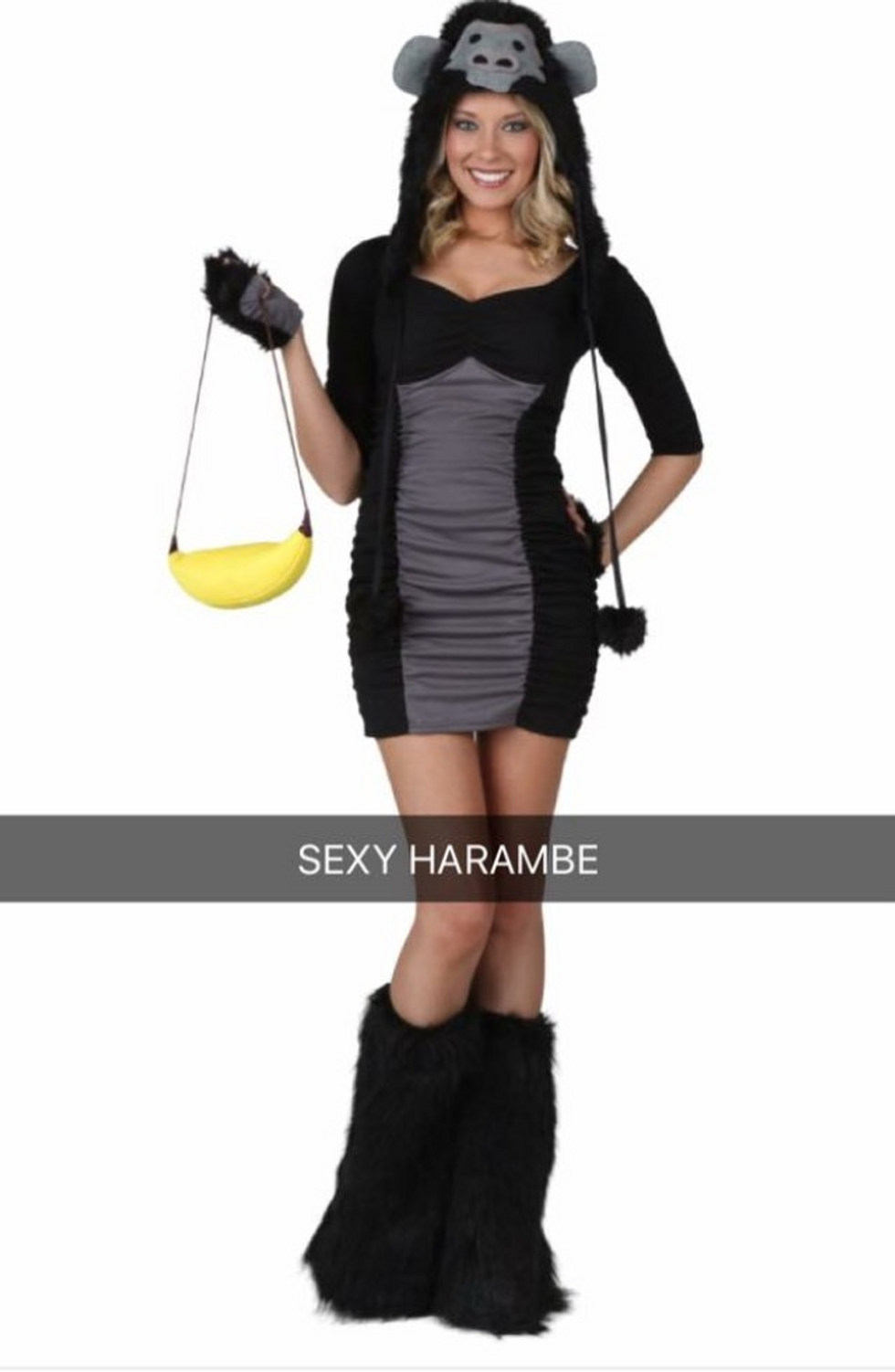 Why is a sexy Harambe costume even a thing?! Like can this gorilla not just rest in peace?! What's even more sad, there will be girls who buy this and get tons of male attention for it because that's what the internet has done to the world. If you are a lady out there and you want to dress up as sexy Harambe for Halloween more power to ya, but why???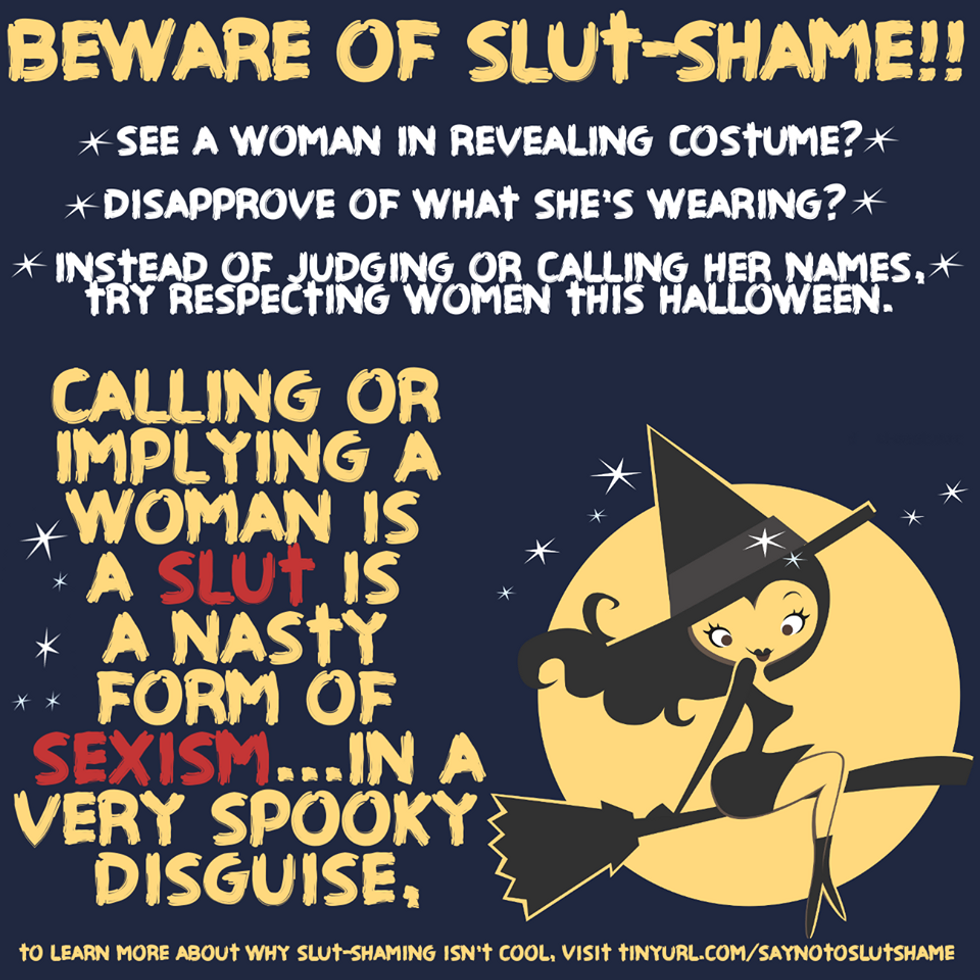 Whether you decide to dress up a little sexy or stay modest just know, slut shaming is not okay! Women's bodies are already so sexulaized some feel they can't even breast feed their baby in public!
So this Halloween remember, it is not your body therefore your, possibly, negative opinion isn't necessary.
And ladies, if you feel cute don't overthink it! Wear what you're comfortable in and makes you feel confident!
Oh, and to those of us who live in the Midwest, please take the weather into consideration because you never know what Mother Nature is going to throw at us. Stay warm and have fun!