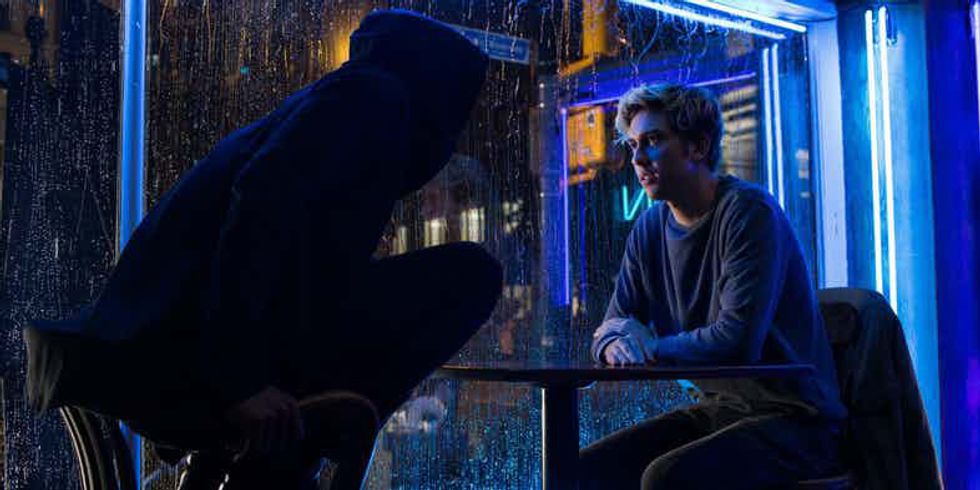 ---
You know how they say that bad luck tends to come in threes? Well that apparently rings true with the entertainment industry in its apparent whitewashing of Asian characters in television and film. First it was the casting of Tilda Swinton as a Tibetan Monk in Doctor Strange. Then it was the decision to have Scarlett Johansson portray the iconic Major Kusanagi in the live-action version of Ghost in the Shell. And now rounding off the alabaster trinity is Nat Wolff (The Fault in Our Stars) taking on the role of the protagonist Light Yagami in the Netflix adaptation of the popular manga series Death Note.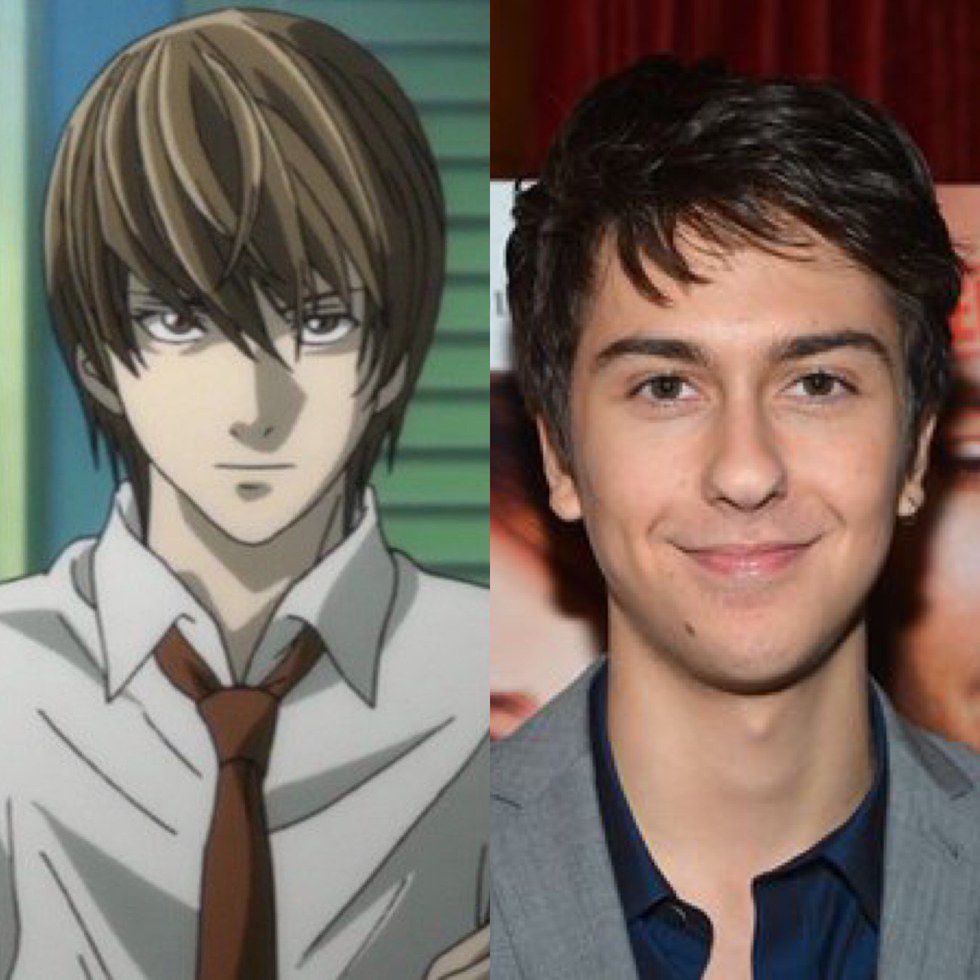 For those who haven't had a chance to read the manga comics or watch the anime (both I highly recommend, in that order) the story (written by Tsugumi Ohba) follows Light, a high school genius living in the Kanto region of Japan, who discovers the "Death Note" - a supernatural book that kills anyone whose name is written in it. Upon touching the book, he also comes face-to-face with the book's owner - Ryuk, a Shinigami (meaning "God of Death" or "death spirit" in Japanese) who dropped the book in the human world out of sheer boredom. Together they implement the book's power to fulfill Light's dream of creating a new world order free from criminals, where people only deemed morally fit are allowed to live. It's a dark, edgy, psychological thriller charged in matters of morality and the subjectivity of justice.

Previously in an interview the show's producers Roy Lee and Dan Lin (both Asian) remarked that; "Our vision for Death Note has always been to bring this captivating story to the screen for its longtime manga fans and to introduce the world to this dark and mysterious masterpiece. The talent and diversity represented in our cast, writing, and producing teams reflect our belief in staying true to the story's concept of moral relevance—a universal theme that knows no racial boundaries."

Fans and bloggers are clearly not having it, once again taking it to social media and the twitteersphere to let loose the cacophonous storm of complaints about cultural appropriation and whitewashing.

If you have not read my previous article that focused on the live-action version of Ghost in a Shell as well as going into the history of Japan's complex history of cultural representation through animation, I definitely suggest you take a look at it before continuing down this article. As a die-hard manga fan, anime geek, and lover of all things Japan - I too share in the disappointment and dismay that the entertainment industry has been disinclined to cast Asian actors in substantive, multifaceted roles like Light Yagami. A University of Southern California study in 2014 found that Asian actors made up just 5.1% of speaking roles across film, television, and digital series. Tracing back to the 1940's you can find case after case of movies where white actors were cast in roles clearly meant for someone of Asian descent. And with this being a reoccurring issue, a part of my cynical mind can't help but wonder if production companies bank on deliberate, controversial casting in order to stockpile attention and increase ratings/views for it's release in August.

However, it is worth mentioning that unlike Doctor Strange and Ghost in the Shell, Netflix's Death Note does take extra steps to reinforce that this production is meant as an "adaptation". For one, the setting has been moved from Japan to Seattle, WA and the protagonist's name has been changed from Light Yagami to Light Anders. Yet many have raised the point that the very concept of "Shinigami" is inherently foreign an alien to Western culture - making it very hard to reconcile without the story actually taking place in Japan.

The producers also frequently like to cite the fact that their version of the story is driven by a very diverse cast - including Lakeith Stanfield (Atlanta) who portrays L - Light's greatest nemesis - and Paul Nakauchi as Watari, L's handler and supplier of logistics. In the manga L is depicted as having a full head of black, slouched, pale in complexion from being a recluse, and disheveled in attire. In a snapshot of the trailer, you see Lakeith as L - black, dressed sharply in a ninja-style hoodie, standing straight, moving confidently down a neon lit hallway.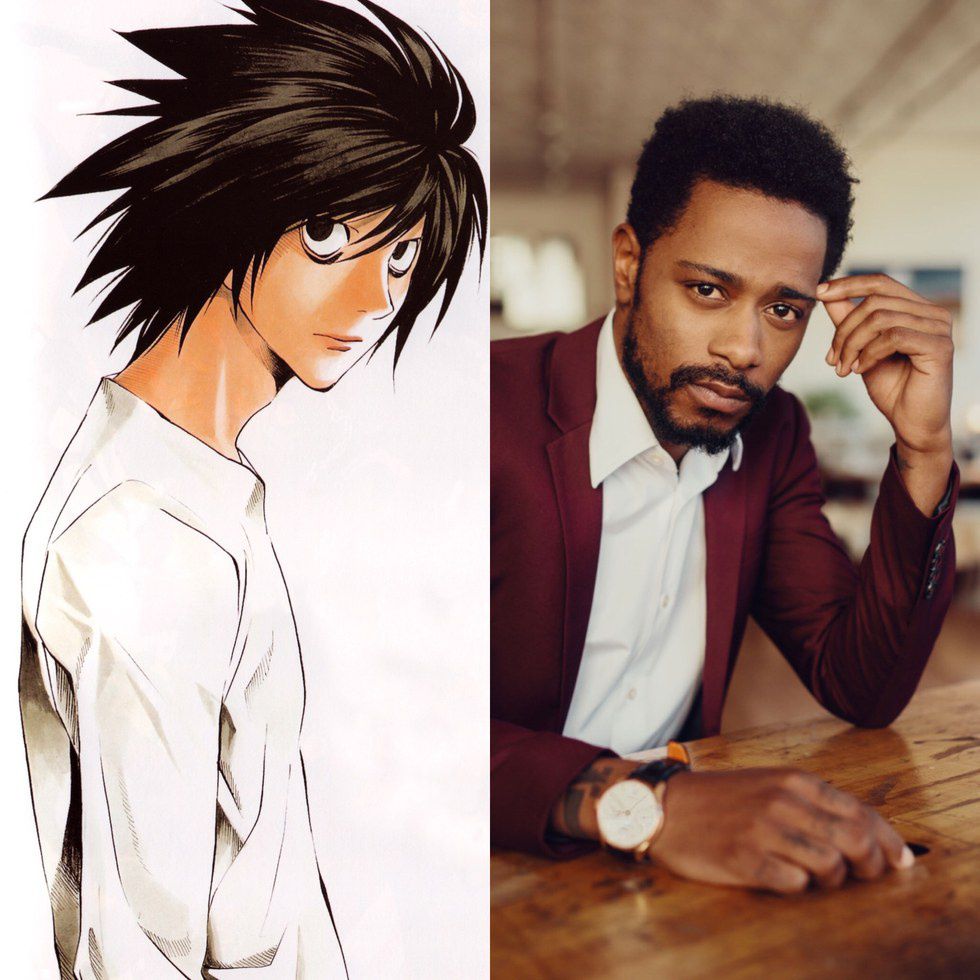 The similarities between the two, just as the similarities between Nat and Light are also non existent. So in essence the production team and directors have no problem diversifying, and in the case of L totally altering, the supporting cast, but yet they cannot trust an Asian actor, let alone an Asian-American actor, to accurately embody the full scope of Light Yagami's complex, manipulative nature and raw psychological essence.

So here's the solution, instead of sitting back and blasting posts and tweets about how the entertainment industry is whitewashing your favorite stories take a page out of this actor's book and turn the goddamn tables. We live in an age where a whole world of technology lies at our fingertips. Get together with friends and begin crafting short episodes of your favorite manga, anime, or other stories and cast the roles the way you want them represented. Or hell, right your own stories with their own unique characters. Upload these videos online, develop a following and get to a point where the industry can no longer ignore your desires. People involved within the industry could also work to improve access to resources like casting, agents etc for East Asian, Southeast Asian, and Middle Eastern actors in order to better audition for roles beyond stereotypical caricatures. Write directly to producers, directors, and casting directors - the people who have the most say in how these characters are portrayed on screen and in writing the breakdowns released to actors - and let them know how important this matter is to you. Take this matter into your own hands, make something beautiful, and make it so that it can no longer be ignored by others.

Maybe, just maybe, if people stop and utilize this social media frustration and transform it into entrepreneurial creativity - we can begin to move in a different direction. Maybe we will realize that "diversity" doesn't simply mean white, black, and Latino - but all other races, ethnicities, and cultures - everyone of which is capable of telling a compelling story of human experience, whether fictional or historic. Maybe at some point actors of all races, genders, and sexualities will be regarded primarily on the basis of their individual talents, the content of their character and personalities, and their outward appearance second. Maybe someday as Viola Davis said when introducing Meryl Streep at the Golden Globes we will all realize that "what I have in me, my body, my age, my face...is enough".