Holiday season is here and I feel I must say – dogs are not a commodity. They are a lifetime commitment; they are a part of the family. When you get a puppy, you are signing on to say that you will be there to care for and love them when they get older and become gray. Pet abandonment is heartbreaking. People dump senior dogs at rescues, shelters, and unfortunately, many times, kill shelters. These senior dogs have given their love to their family for all of their life and yet their "family," abandons them. Dogs are not dispensable. These senior dogs that are dumped at these shelters or pounds are at the highest risk of being destroyed because most people want puppies.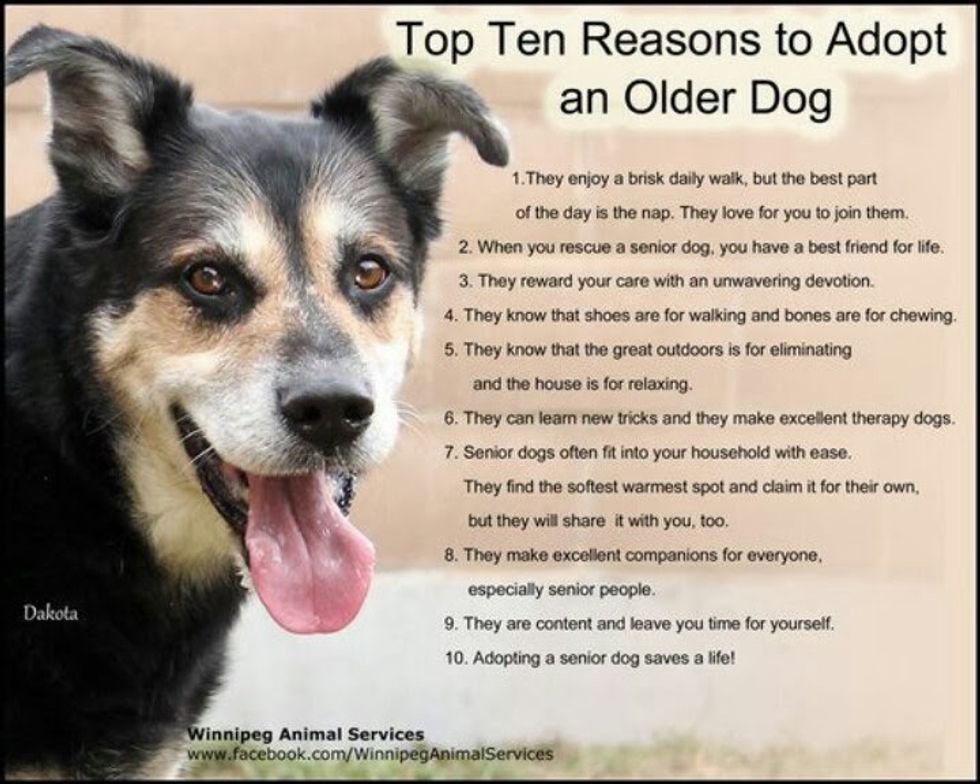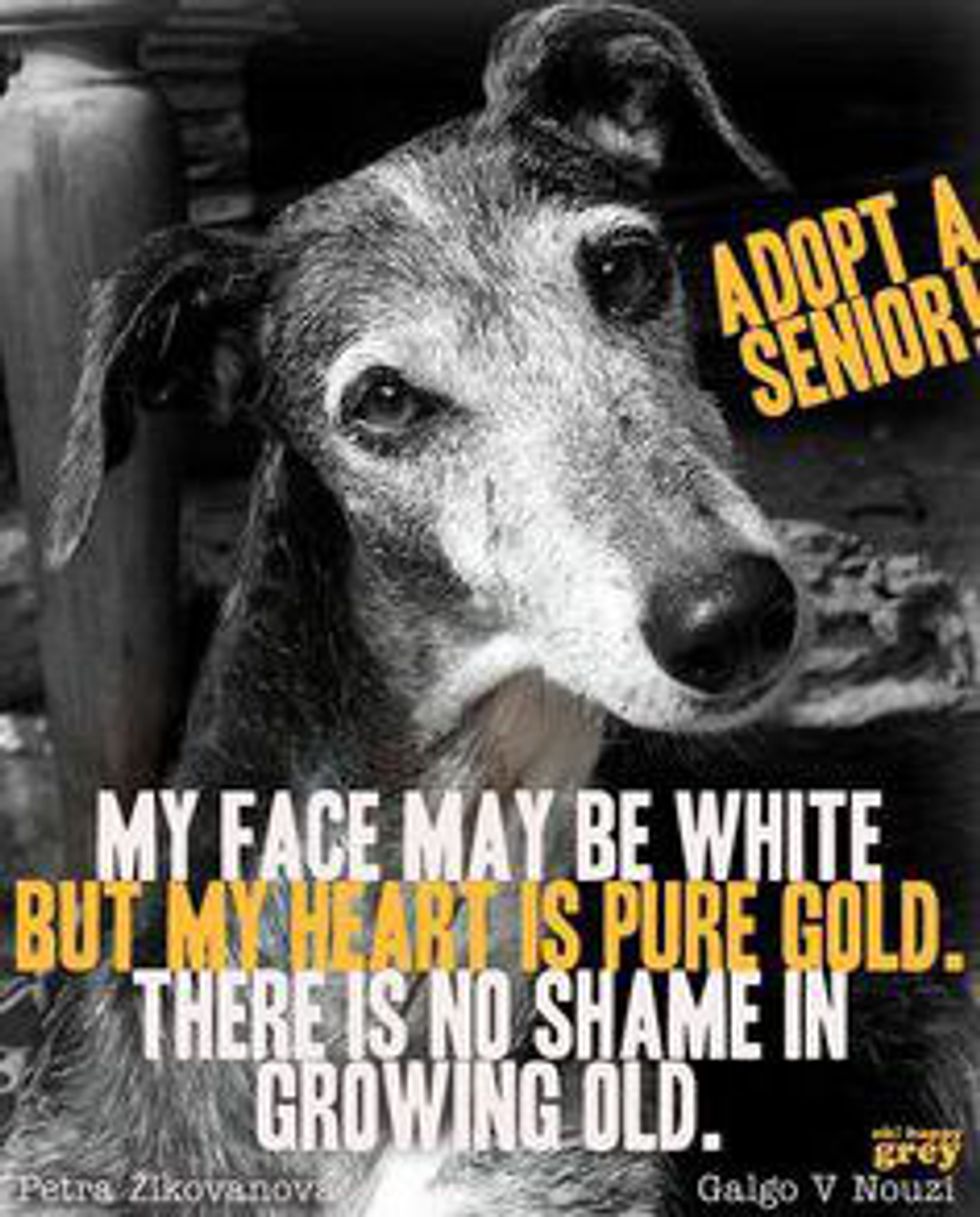 There are so many senior dogs that need loving forever homes for the remainder of their lives. If you are considering adopting, consider adopting a senior dog. They are just as loving, if not more because they realize that they are so lucky to have a second chance with someone.
My dad and I have adopted a few senior dogs over the past few years and I wouldn't change it for anything. In 2011, we adopted a dog a friend found on Rescuzilla that was from Yonkers, NY. Her name was Ollie and her picture told us she belonged with us the second we saw it. Her eyes broke my heart and I just wanted to hold her.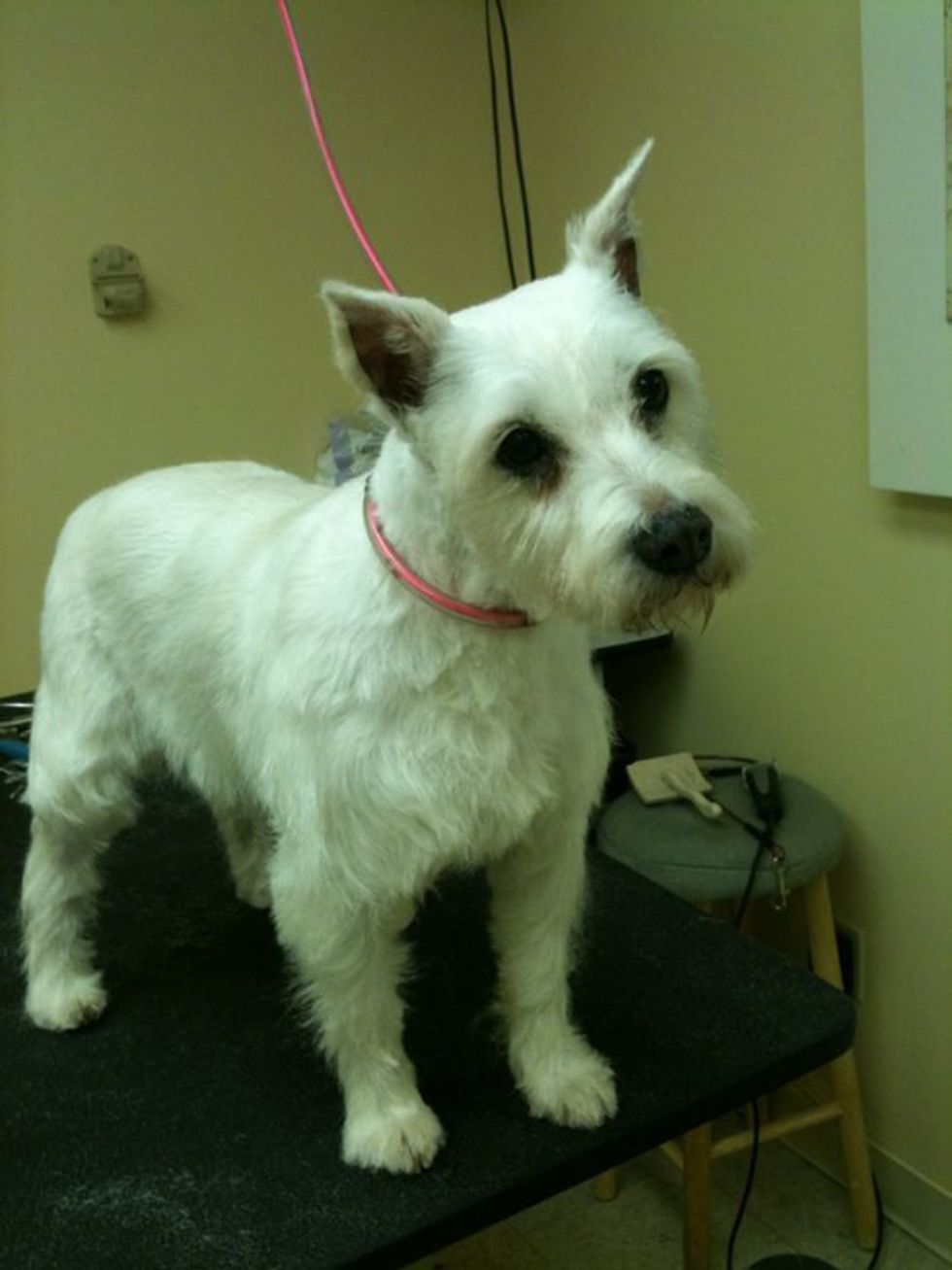 Right around my birthday, my dad and I drove to Yonkers, NY with our other mini schnauzer, Kayla, to meet Ollie. They got along perfectly and we brought her home that afternoon.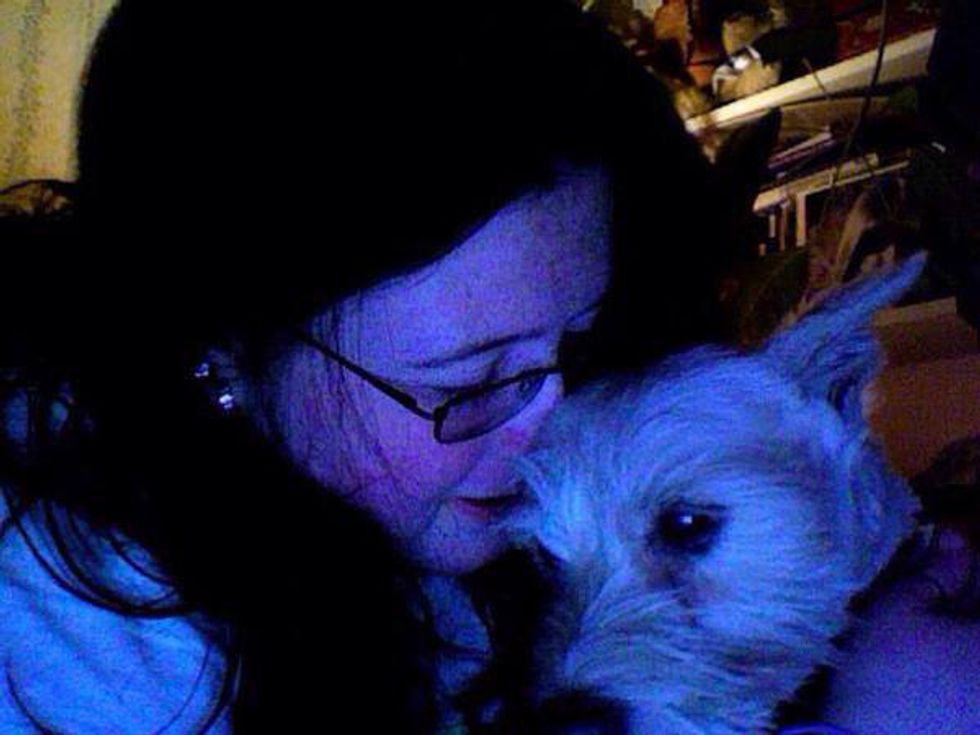 The first picture I took of Ollie, the night we brought her home.
It was like she had always been with us – Kayla and Ollie shared beds, would snuggle together near the wood stove, they were sisters. Ollie came with us nearly everywhere and on every drive and she loved to poke her head out the window.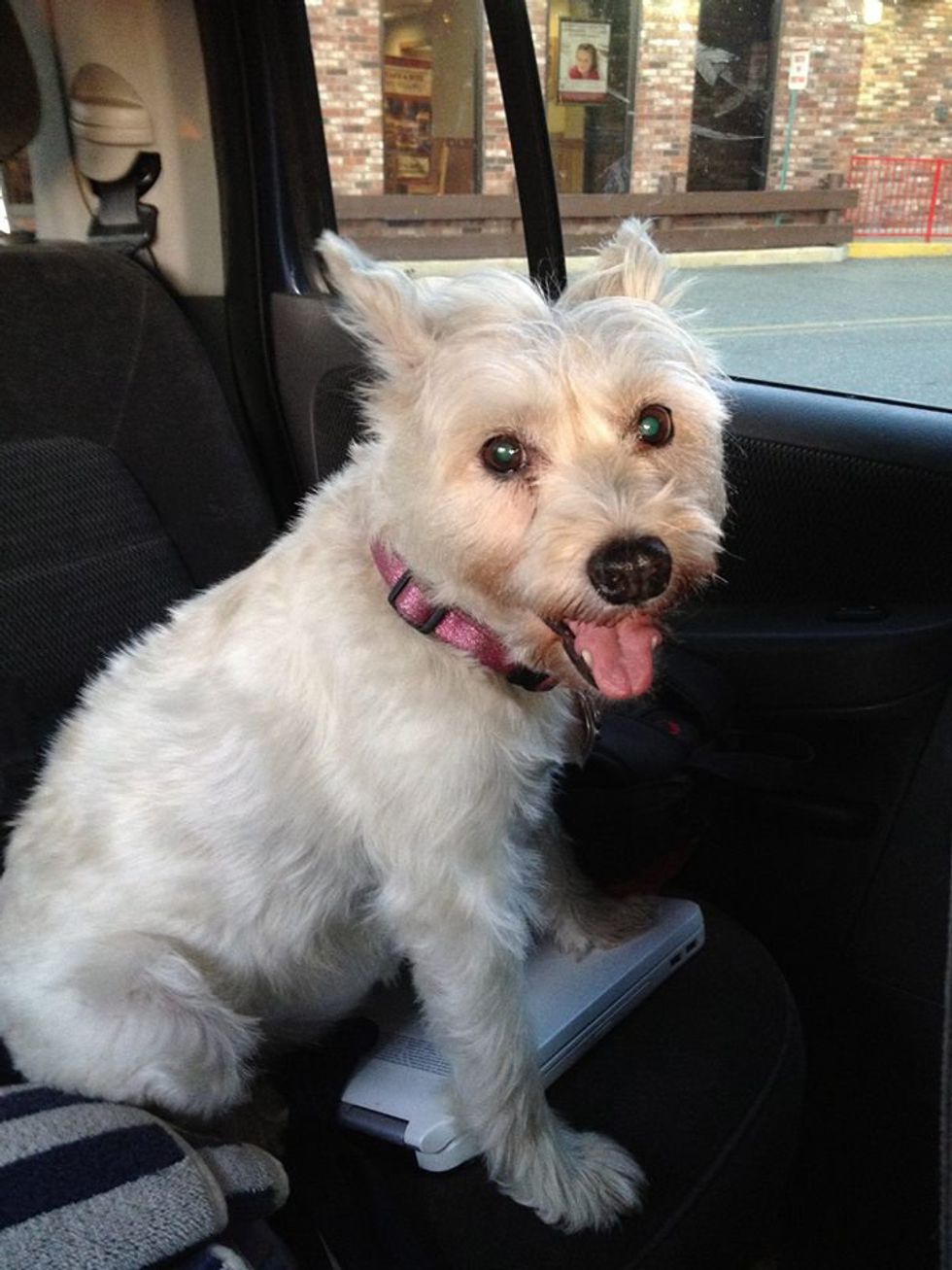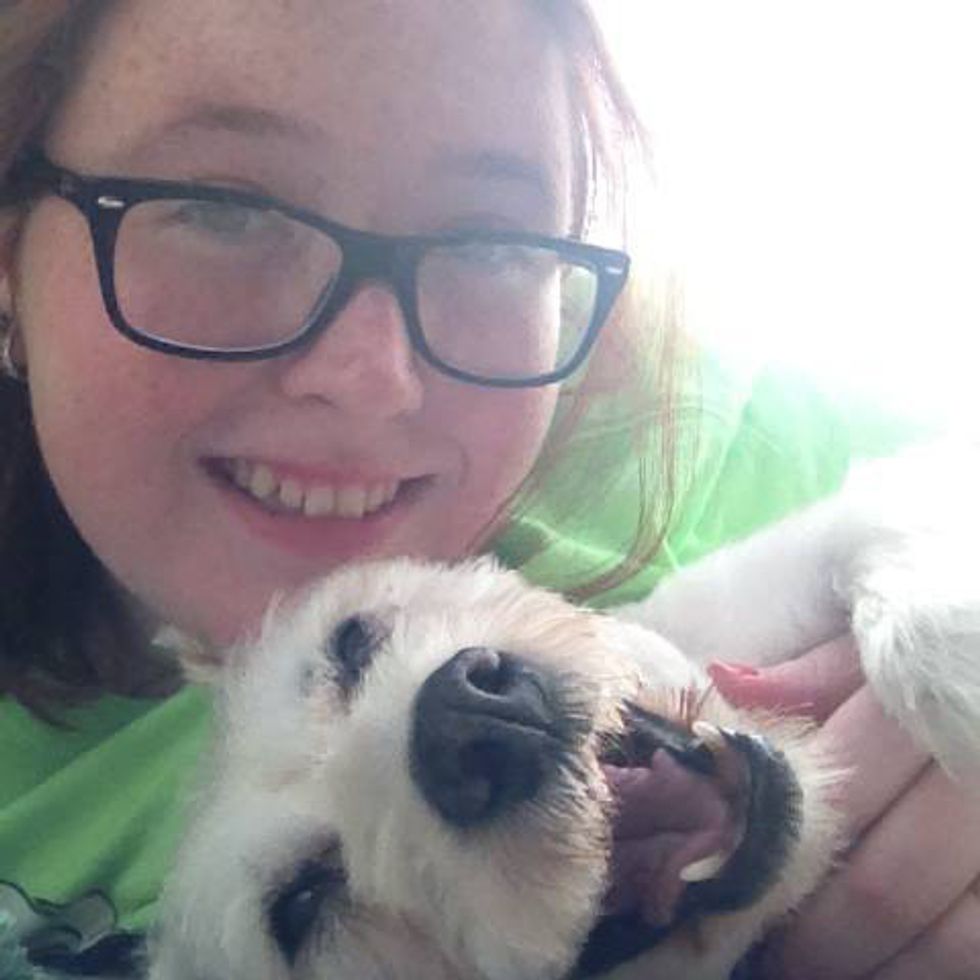 September 4th, 2014, she died suddenly. My dad woke up in the morning and she had passed during the night. I was devastated. While Ollie was only with us for 3.5 years, it felt as though she had always been with us. She would do the "Ollie twist" where she would roll upside down on her back and then twist back and forth to scratch her back. Sometimes, however, she'd end up rolling in some poo. But, she always put up with a long bath. She loved going on the boat and would sometimes even go tubing with me.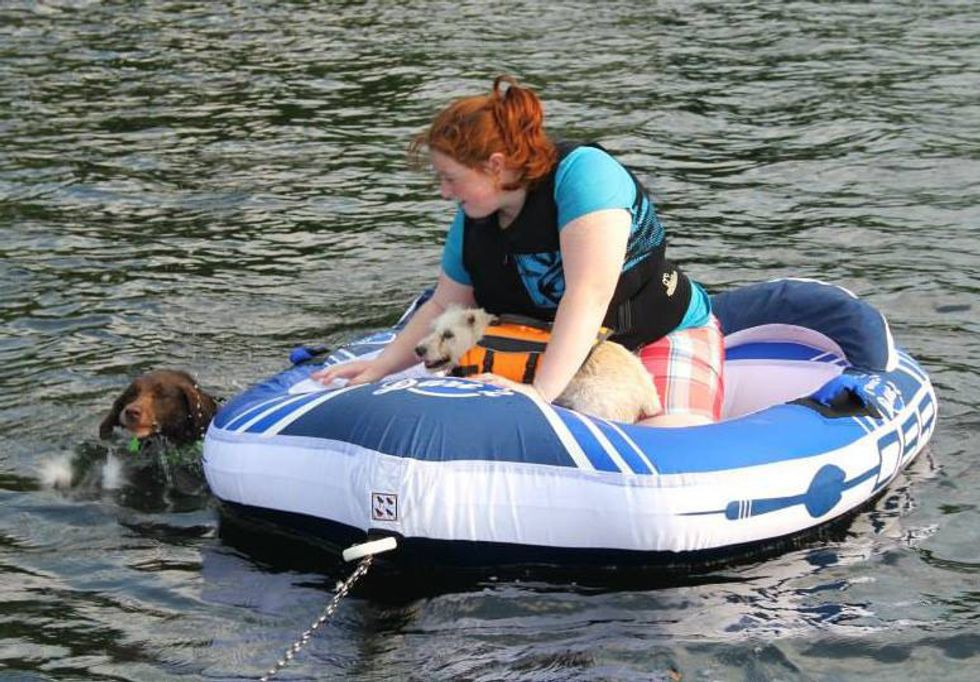 Losing Ollie was one of the most difficult things I have gone through.
However, those 3.5 years we spent together, they were wonderful. She made me laugh every single day, she gave me unconditional love, just as I gave her. She was my pretty, pretty polar bear. I have hundreds of pictures of her, but I also have some of my most precious memories of my life, which include her.
I have never regretted adopting Ollie. We gave her a new chance at life and gave her the unconditional love that she deserved, just as every dog, but especially senior dog deserves.
When you adopt a senior dog, you know what their personality is, you know if they get along with cats, other dogs, and children, if they have separation anxiety, and are house trained. Senior dogs love unconditionally. So, if you're thinking of adopting, consider adopting a senior dog.