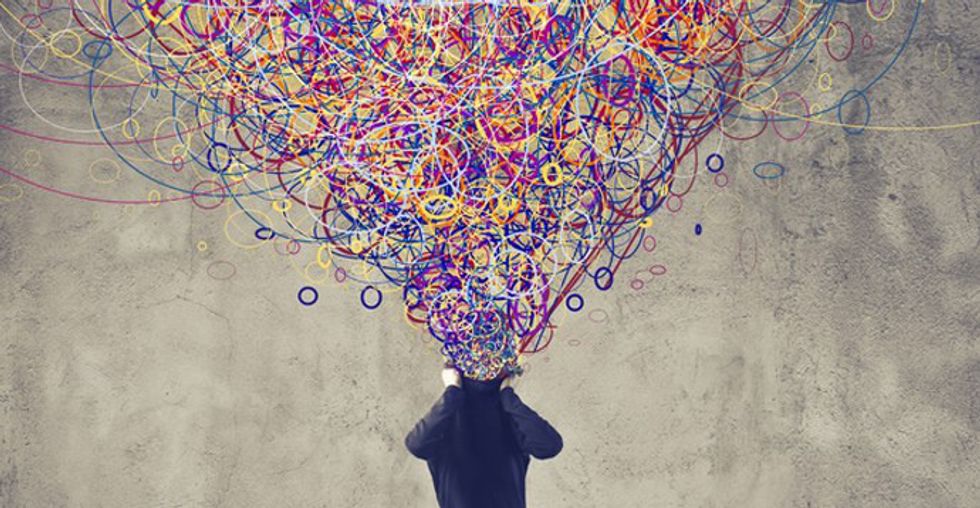 College kids know first hand that life is super hectic and forces us to run around like a chicken with a head cut off. We all know what it's like to have a full plate and be so stressed that the only option that seems plausible is crying (been there, done that). There are days, or sometimes weeks, when you are so busy that you can barely breathe and it feels like you have four million things do (sometimes all at once). There's never enough time in the day to do everything (or so it seems) because sometimes you don't even have time eat lunch or squeeze in that nap you've been thinking about since the moment you wake up.
Is it possible to do it all? Between academics -- class, studying, tests and homework; sports -- 6 a.m practices, games, and team bonding (if you're an athlete you really know the struggle of a busy schedule); off campus jobs -- extra shifts and standing on your feet for hours on end; sororities/fraternities--crafting, meetings, and recruitment week; clubs --more meetings and events; and if you're lucky a social life -- friends, hanging out, and parties -- it feels nearly impossible to juggle all of these things. Also, add in some stress, tears, and mini breakdowns to that equation and you feel like you will spontaneously combust any second. But from personal experience, I have realized that being busy is actually better. Yes, I 100 percent dread the constant long days, and am a slave to exhaustion, pressure, but in retrospect those have been my most productive and successful days by far.
---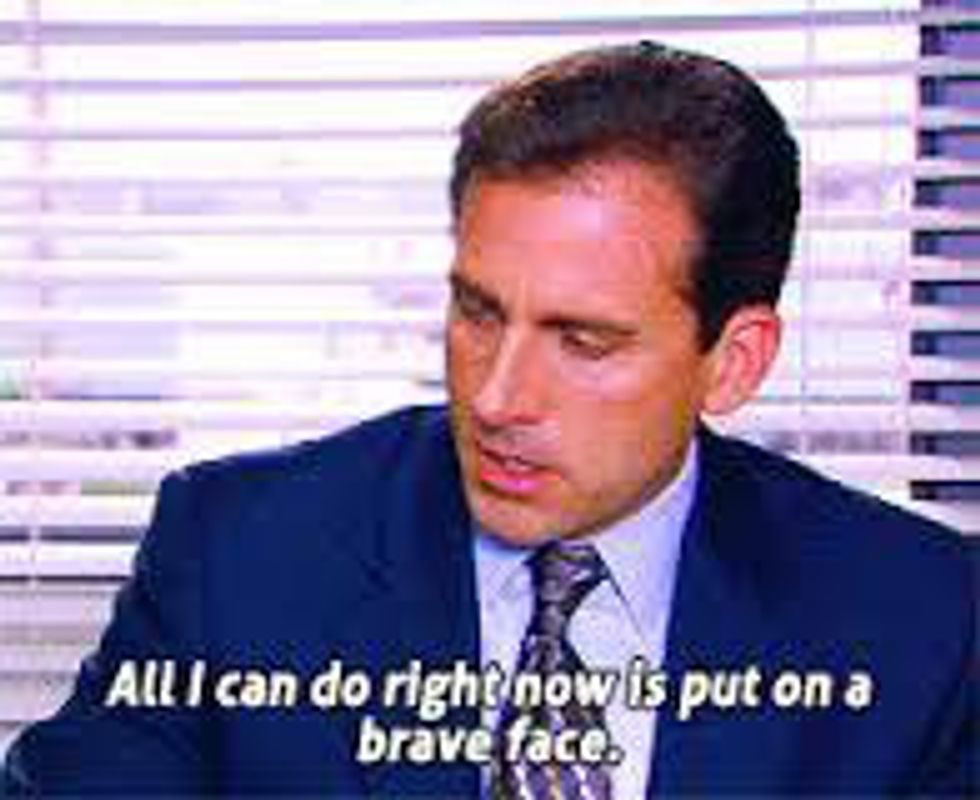 1. One word: organization.
Lists on lists on lists. Lists, planners, and calendars become you're best friends. Having a busy schedule forces you to write every single thing you have to do down in your planner. If you lose you're planner, you're screwed. This contains your whole life - -well, at least mine does. I'm talking about from the second you wake up to the minute you go to sleep, your day is planned. You don't even have to think twice about what you need to do that day because you wrote it down your agenda down verbatim. No more forgetting or being late ever again, thanks to your handy dandy planner. Organization saves lives people.
2. You will never procrastinate again.
When you have six million things to do, you do not have time to save that five page paper to the night before. Being busy puts you on a tight schedule and forces you to get assignments done immediately. When you have a lot of free time, you lolly-gag and wait until the last minute to get something done. Say goodbye to all-nighters, tears and stressful breakdowns, you already got that paper done a week ago! All hail the busy schedule.
3. A good night's sleep.
I swear to you after having a tedious day, the second your head hits the pillow you will be knocked out. You didn't have time to take that three hour nap, which eventually makes it impossible to fall asleep when you are actually supposed to. You won't be tossing and turning and waking up in the middle of the night. Then you will be well rested enough to wake up and do it all over again the next day!
4. Motivation.
Being a busy bee turns a person into a motivated, focused, and driven individual. Who knew that having a big agenda could shape you into a better person? You get this feeling as if you can conquer the world after overcoming another busy day. There is no point in wasting time so you are constantly being productive and getting things done. How good does it feel knowing you accomplished everything on your to-do list? Freakin' awesome!!
5. Hard work does pay off.
Being busy definitely shows you results. Those extra shifts you picked up may suck at first, but that fat paycheck is definitely worth it. Studying for five hours for a math test is torture but receiving an A never tasted so sweet. Busy people are truly successful! At the end of the day, accomplishing everything only benefits yourself.
So attention tense, anxious, panic stricken students: next time you are having a mental break down from seeing your to-do list is or busy schedule: take a deep breathe! All roads to success are paved with hard work. And remember that in the end the benefits totally out way the stress.