It's the first day of class and I feel a wave of nervousness as the professor takes attendance. Suddenly there is a hesitation, and I'm already prepared for what follows. "It's Hanifah" I announce, to save us both from an awkward exchange.
Hanifah is an Arabic name meaning "true and upright" and "true believer". It is pronounced huh-nee-fuh or hah-nee-fah, depending on the dialect.
My name was given to me by my Muslim parents who wanted me to have a name with Islamic meaning. Growing up in both the Black and Muslim communities, most of my friends had Arabic or Ebonic names. In fact, I know many other girls with the name Hanifah, including my older cousin.
Because of this, I never perceived my name as "nontraditional" until I started college.
During my first year, I had a professor who mispronounced my name every day. I would often correct him, yet he would brush me off as if the proper pronunciation of my name was a burden.
After seven weeks of anger and annoyance, I gave up and stopped correcting him. But why should I have to sacrifice my name for the convenience of others?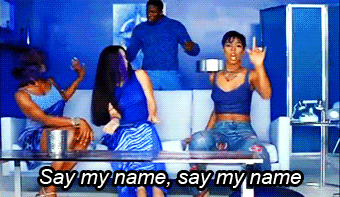 "Orange Is The New Black" actress Uzo Aduba made headlines when she told the story of how her mother encouraged her to embrace her Nigerian name. In the video she tells the audience how she asked her mother if she could change her name because no one could pronounce her full name, Uzoamaka.
Her mother responded by saying, "If they can learn to say Tchaikovsky, and Michelangelo and Dostoevsky, then they can say Uzoamaka."

Other students on my campus face this issue as well, including Veneranda Bautista, a senior Advertising & Marketing major. "My name means worthy of respect," said Bautista.
When asked how she feels when people mispronounce her name she responded, "It just makes me feel like they don't care because it appears to be a hard name, they throw it out of the window and don't even try. That's why I go by Veny here at SU."
Stop telling us that our names are difficult because they do not fit into a European standard. Our names are beautiful and packed with powerful meanings.
My name is a representation of my intersecting identities as a Black-American, Muslim woman. Although my relationship with my faith is complicated (that's a story for another day), my name means a lot to me, so I find it disrespectful when people treat it as if it is a burden.
Like America, my university is a melting pot of people with different backgrounds and cultures. When you come across a name you may not be familiar with, don't roll your eyes, simply ask how it's pronounced and respect them enough to say it correctly.