I had all kinds of pets when I was little; a basset hound named Lucy, a ferret named Ricky, and Betta fish, one after another, all named Sully (after Sully in Monsters Inc.). However, none of them compared to my fellow blue-eyed baby, Sam. I was 6-years-old when we adopted him. He was the runt of the litter and the breeders didn't expect too much, so they wanted him to be adopted first. Of course, being super eager even at a young age, I wanted him for myself and my parents obliged. I'm 21 years old now, he's still kicking, and has turned into the most loveable little pain in the ass I know!
Here's some more info about Sam!
About Sam:
Age: 15
Weight: 21 pounds (yeah, he's a big boy).
Where he were born: Northwest Oklahoma City
Current location: Yukon, Oklahoma
Nicknames: "You little shit!", "Baby boy", "Mr. Poo-poo", "Mr. Moosh" (don't ask. My mom and I went a little crazy with nicknames.)
Best friend: My mom
Favorite toy: shoe strings, fuzzy rat toys (with catnip inside)
5 Random Facts About Sam:
1. Sam is actually a purebred Siamese. He is a tad dark but that's because his parents were registered as two different classifications of Siamese cats. His dad was a Chocolate point, and his mom was a Seal point. Because he's so dark, Sam was classified as a Burmese-Siamese even though cross-breeding didn't take place- Siamese cats just get darker as they get older and/or gain weight.
2. He actually likes taking baths. Seriously. When it comes time to him to have a bath because licking just isn't cutting it, he's relaxed the whole time.
3. When he can sneak his head into a mug, you better bet he's enjoying your coffee just as much as you are. It's the same with wine as well. If you leave your glass unattended, even when you're just going to the bathroom, he will treat himself.
4. The stinkier the shoes, the more appealing they are to lay and sleep on. I don't know what it is. Maybe all cats do this to some degree, but the more rancid your shoes are from foot sweat, the better.
5. He absolutely hates having his picture taken. He's so photogenic with his gorgeous blue eyes, but does he let anyone appreciate them? Absolutely not.
3 Places He Loves To Go With His Human(s):
1. The bathroom. Want to do your business in peace? Too bad! You'll see blue eyes peering at you from around the corner. Want to take a bath to relax? Better believe he'll sit on the edge of the tub or lay on you just to stare through your soul. Want to take a shower? Get ready for a cat to be looking at your nakedness around the shower curtain.
2. The laundry room. Want to get laundry out of the dryer? That won't happen until he has the chance to jump up in the dryer, burrow into all the clean clothes, and get cat hair everywhere. When he's done, he'll jump out, give you a smug look, and allow you to carry on.
3. My bedroom. Although the ONLY time he'll go in my room is when I'm not there. When I go home to visit for the weekend, he'll never come in my room because he wants me to come to him. After I leave, he'll get up on my bed, lay in the sun, and just sleep. I guess that's his way of missing me and getting close to my scent. But you know, a little loving when I'm actually there would work too.
The Best Pictures Of Sam Ever Taken: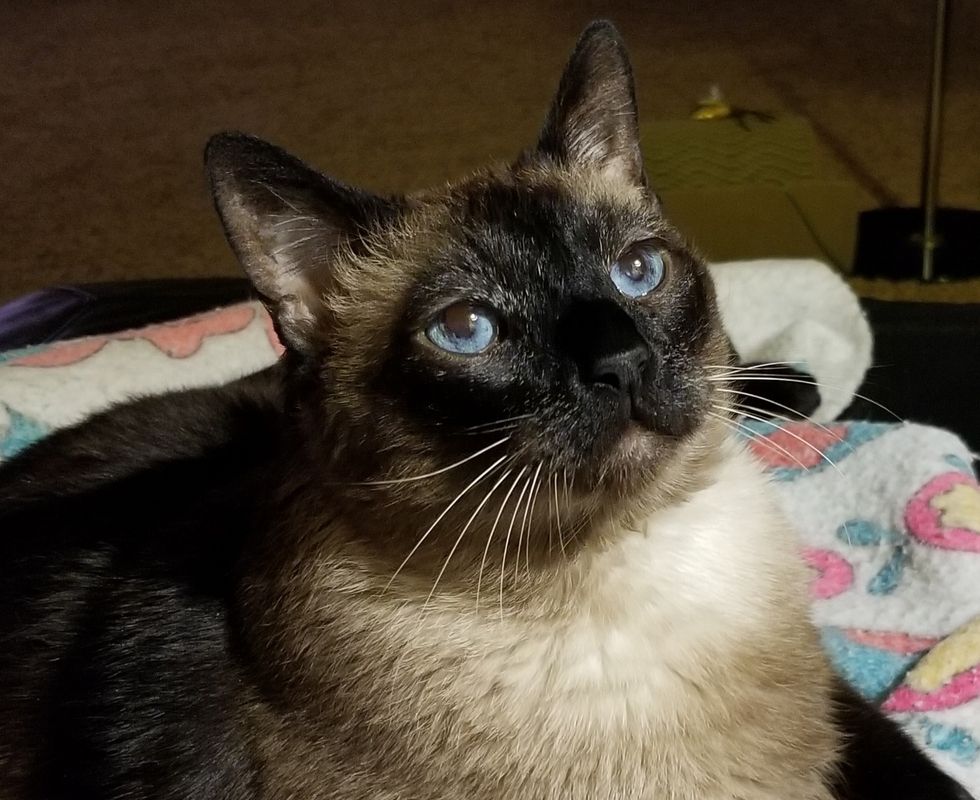 Personal Photo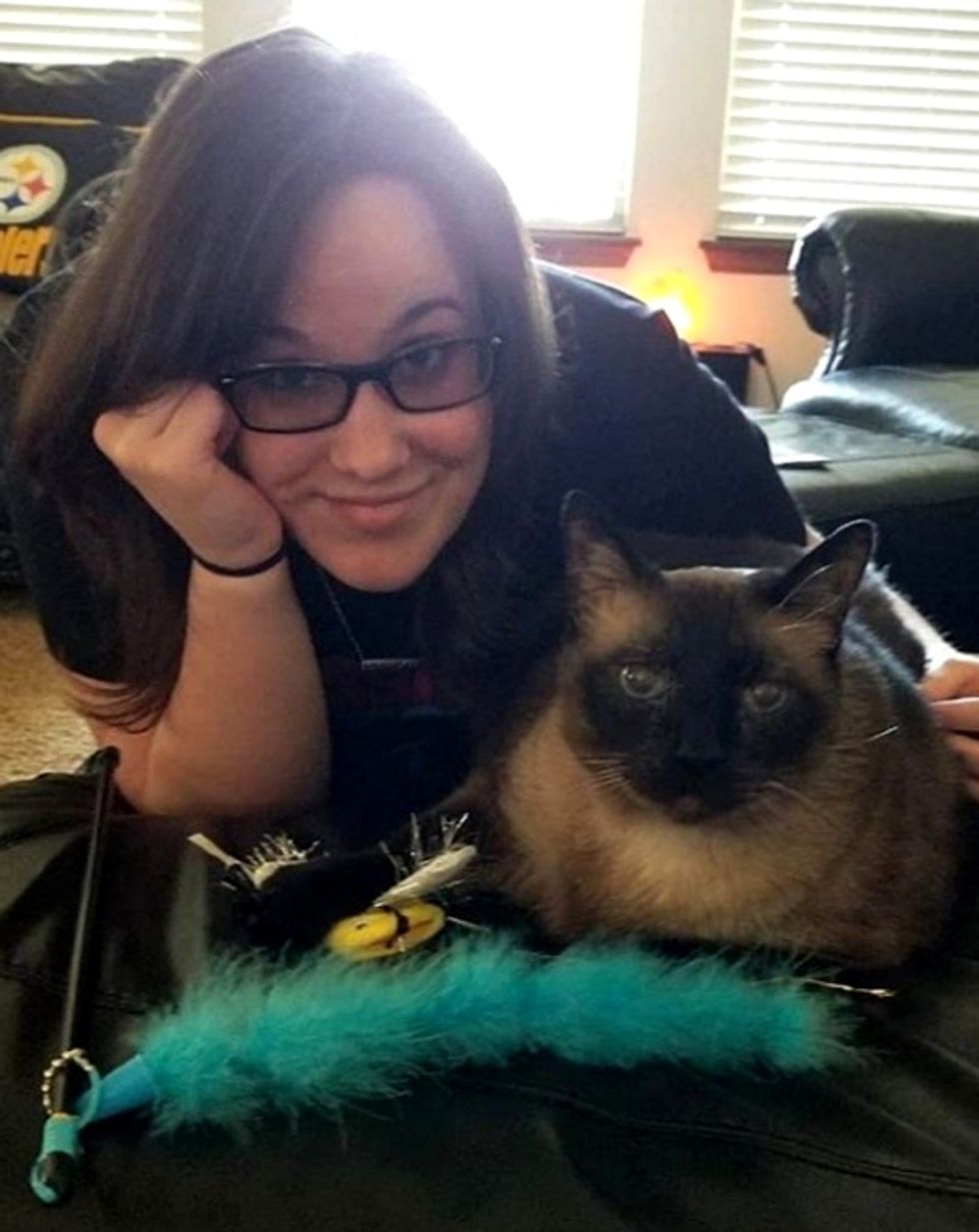 Personal Photo